2023 started with new hopes and opportunities and a quarter has already gone by. It is not too early to start planning for your engagement ring if you are getting engaged this year. As the years pass, new trends emerge and old ones evolve. You might have seen many engagement ring trends coming and going every year, with some famous celebrities or influencers getting engaged. We start following their league. Understanding your sentiments associated with the engagement ring, we have brought some thoughtful ideas for you. Here are some engagement ring trends that we believe will be popular in 2023.
1. Alternative Gemstones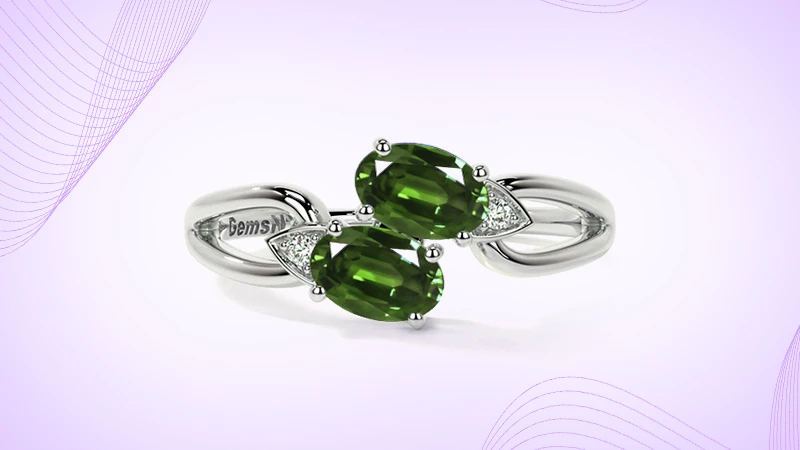 While diamonds have been the traditional choice for engagement rings for decades, we are already seeing a shift toward alternative gemstones. In the present times, couples are opting for color gemstones such as sapphires, emeralds, and rubies as centerstones in their engagement rings. Not only are these gemstones unique and beautiful, but they can also be more affordable than diamonds.
2. Three-Stone Rings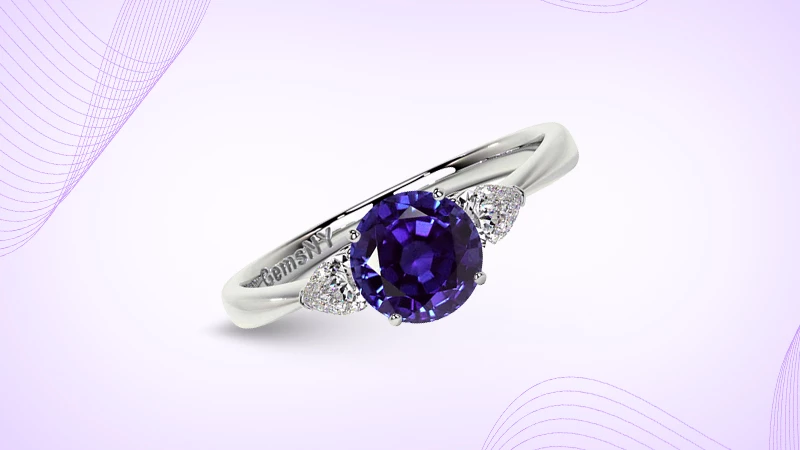 Three-stone engagement rings have been around for years, but their popularity is expected to continue into 2023. Three-stone rings represent the past, present, and future of a relationship, making them a popular choice for couples who value symbolism. With endless combinations of gemstones, each ring can be customized to represent the couple's unique relationship.
3. Modern Halo Settings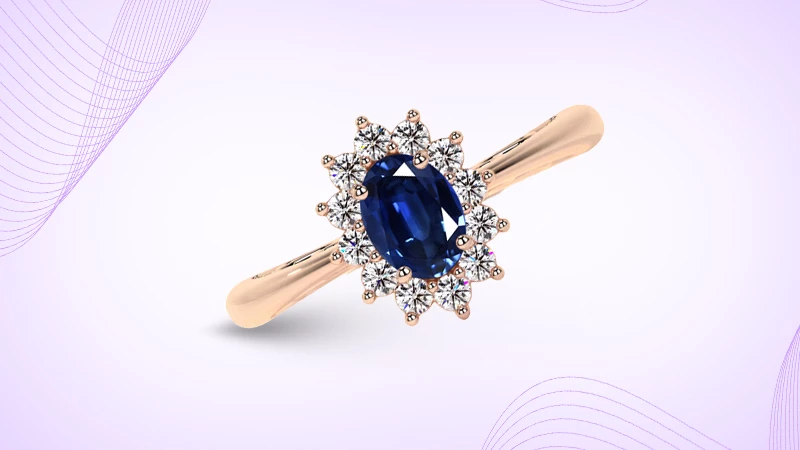 The halo setting has been trending for several years but is expected to evolve into a more modern style in 2023. Instead of traditional round halo rings, we expect to see more geometric shapes such as hexagons or triangles. This modern take on the halo setting adds a unique and contemporary twist to a classic design.
4. East-West Settings
The east-west setting is gaining popularity as couples look for more modern and unique designs. Instead of the traditional north-south setting, the center stone in an east-west setting is set horizontally. This setting allows for more versatility in ring designs and can make the center stone appear larger due to its elongated shape. This setting looks much more significant when the centerstone is oval or pear-shaped.
5. Mixed Metal Bands
For couples who want to add some personality to their engagement rings, mixed metal bands are expected to be a popular trend in 2023. Combining two or more metals, such as yellow gold and white gold or rose gold and platinum, creates a unique and eye-catching design. This trend allows couples to incorporate their personal style into their engagement ring. You can also feature this mixed metal effect in your engagement ring by using metals of different colors.
6. Colored Diamonds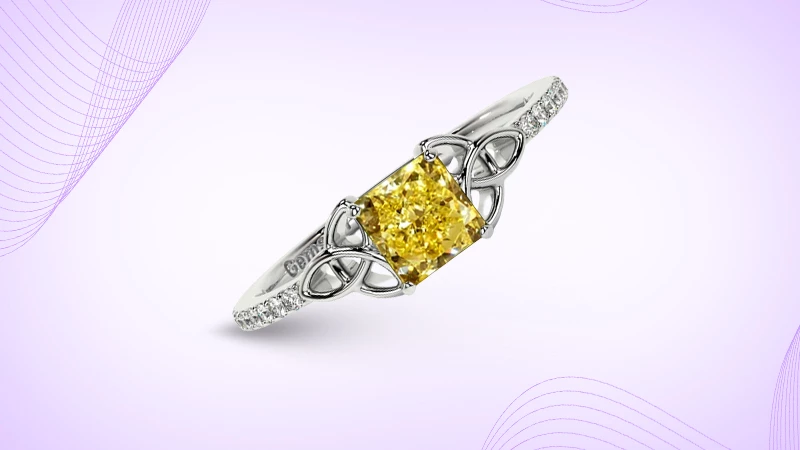 While color gemstones are becoming more popular, we can expect to see a rise in color diamonds in 2023. Fancy-colored diamonds, such as yellow, pink, and blue, add a unique and elegant touch to an engagement ring. Color diamonds are also rare and valuable, making them a special and meaningful choice for an engagement ring.
7. Pear-Shaped Center Stones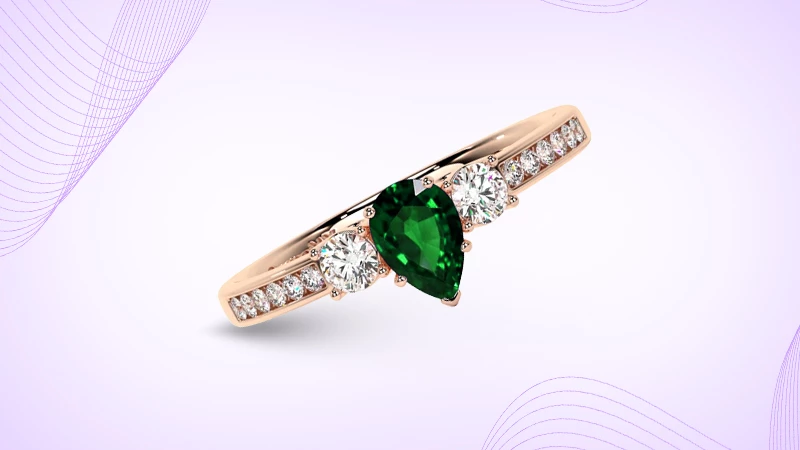 Pear-shaped center stones have been gaining popularity in recent years and are expected to continue to be a trend in 2023. The elegant shape and elongated point of the pear-shaped gemstone create a unique and eye-catching impression. The pear shape is also versatile and can be set in a variety of ways, from classic solitaires to modern halos.
8. Personalized Engravings
With couples looking for more personal and meaningful engagement rings, we expect to see more customized engravings in 2023. Adding a meaningful date, name, or phrase to the inside of the engagement ring adds a personal touch that makes the ring unique and special to the couple. This trend allows couples to create a ring that tells their story.
9. Oval-Shaped Diamonds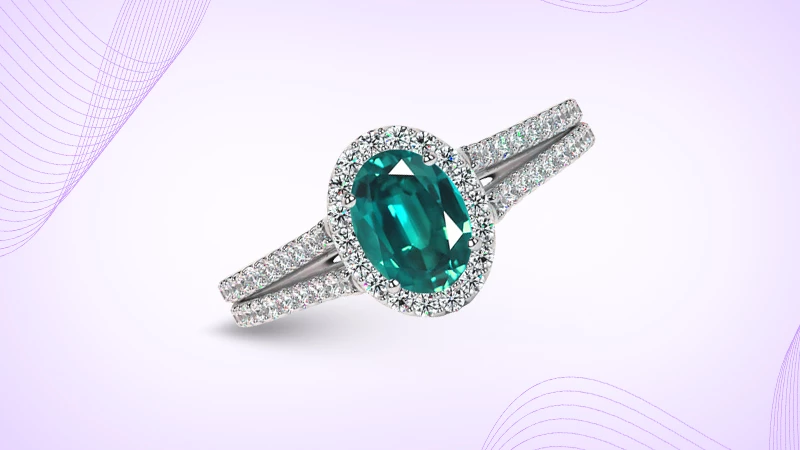 Oval-shaped diamonds have been trending for a few years and are expected to continue to be popular in 2023. The elongated shape of the oval diamond gives the illusion of a larger stone, still maintaining a classic and elegant look. This trend is perfect for couples who want a classic diamond but with a unique twist.
10. Rose Gold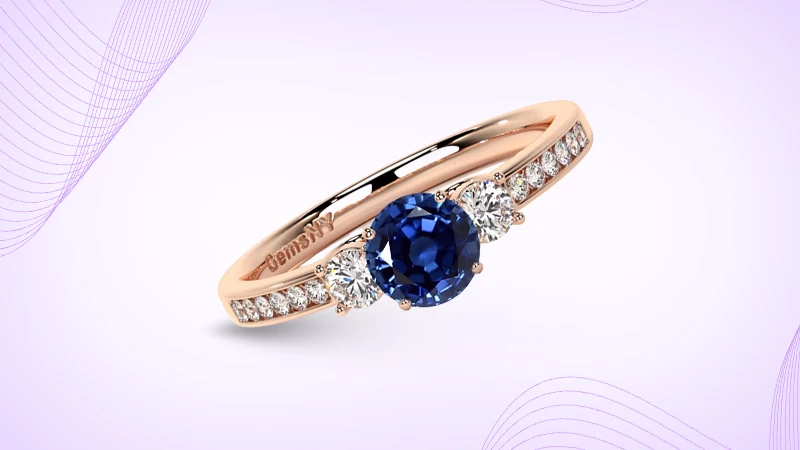 Rose gold has been a popular metal choice for engagement rings for several years and is expected to continue to trend in 2023. The warm and romantic color of rose gold adds a unique and elegant touch to any engagement ring. The soft pink hue of rose gold complements any gemstone and skin tone.
In conclusion, engagement ring trends for 2023 will showcase a mixture of classic and modern designs. Couples have a wide range of choices when it comes to selecting their perfect engagement ring, from color gemstones to unique settings. The most important is to choose an engagement ring that represents your relationship and style. Trends may come and go, but the perfect engagement ring is a jewel your significant other is going to cherish for a lifetime.