Celebrating your anniversary means reflecting on all the memories you've created together since the very first day. With many gift options to choose from, finding the perfect gift is quite a task. It is always best to find gifts that suit your partner and represent your love. We've previously curated a list of gift ideas for the first 5 years of marital bliss, so if you're still in those years check out that article first. For the 6th – 10th year of marriage, please continue reading.
The official jewelry anniversary list, endorsed by countless organizations including Jewelers of America, contains the gift types for each year of marriage.
Year 6: Amethyst
The February birthstone, Amethyst, is the violet variety of quartz and a perfect 6th-year anniversary gift. This purple-hued gemstone gets its color from the process of irradiation of iron by silicon in the structure.
On the Mohs scale of hardness, amethyst ranks 7 out of 10, making it a tremendous choice for everyday wear. Its rich and vibrant color makes all kinds of jewelry look exquisite. This gemstone is said to be economical and so breaking the bank is out of the question!
Year 7: Onyx
Lucky 7th brings in for a very exotic looking gemstone, Onyx. It is the parallel banded variety of the mineral chalcedony, and is said to be one of the first gemstones that was used for engravings.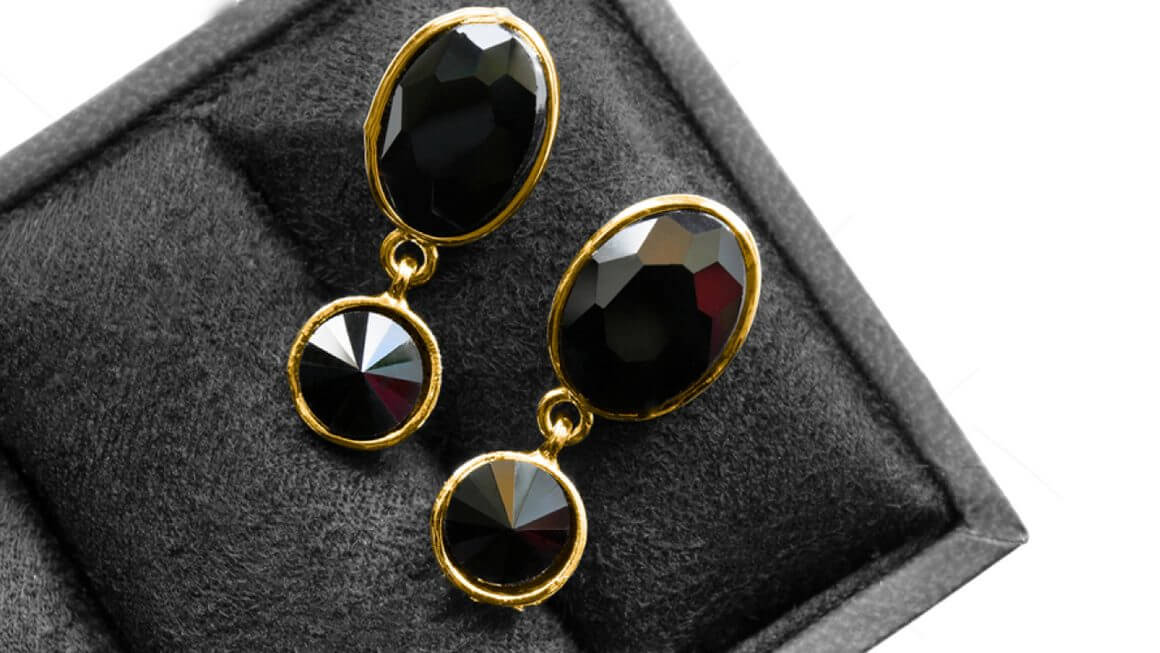 It is said to be a hard stone as it ranks at a 7 out of 10 on the Mohs scale of hardness. While onyx can be found in a variety of banded colors like red and white, the most popular variety is the all-black onyx. It is another gemstone that falls in the economical list.
An onyx jewelry in the form of a ring or an earring is an excellent choice for the seventh milestone.
Year 8: Tourmaline
The 8th year anniversary gift is one of the most extraordinary looking gemstone called tourmaline. It is its own mineral and the presence of certain trace elements influence the color it appears to be.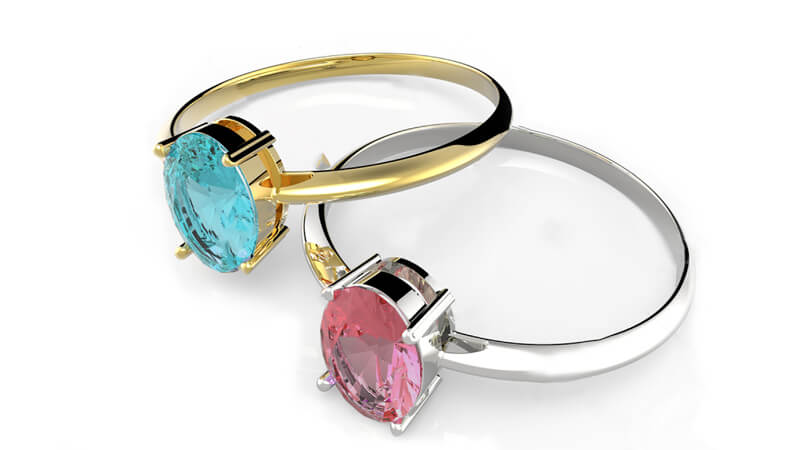 Two of the most popular tourmaline types are pink tourmaline and paraiba tourmaline. Tourmaline is known for its exceptional brilliance and vibrant colors. These gems are also prized for their value and despite being one of the rarest gemstones in the world, tourmalines remain extremely affordable compared to their competitors like sapphires and emeralds.
Learn more about Pink Tourmaline and Paraiba Tourmaline here.
Year 9: Lapis Lazuli
9th Anniversary gifts can be tricky to buy and so we have lapis lazuli rock to come rescue us from that situation. Lapis Lazuli, also known as Lapis, has been prized by mankind for thousands of years.
It is a semi-precious stone and is prized for its intense blue/purple color. Due to its historical nature lapis makes a number of appearances in sacred and historical texts, such as the Bible, The Epic of Gilgamesh, and in ancient Egyptian carvings. Due to this reason, lapis is an especially important anniversary stone to some religious couples.
It is a relatively soft stone, scoring 5 out of 10 on the Mohs hardness scale. Thus, it's best to stick with low impact jewelry items such as earrings or necklaces when choosing a lapis piece.
Year 10: Diamond
Even though a diamond is usually the initial gift even before getting married, it is a 10th anniversary gift stone. Diamond is a gemstone that needs no introduction. It is the hardest mineral on earth, scoring a 10 out of 10 on the Mohs scale, and sets the standard to which other gemstones are assessed.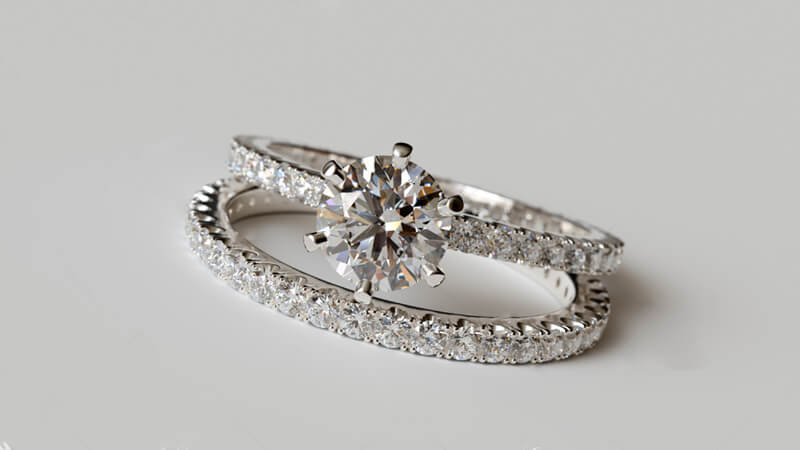 While clear and colorless diamonds are by far the most preferred, diamonds can come in a variety of colors such as gray, blue, orange, yellow, white, green, and pink and command a higher price point.
The exceptional hardness and variety in cuts and colors make diamonds a classic choice for any anniversary jewelry. 
Also Read, Wedding Anniversary Stones (Year-wise) & Their Significance
While you put your heart and soul into finding a perfect jewelry gift to make each milestone of your togetherness a sweet memory, we help you select the perfect jewelry that echoes your undying love and commitment to each other. Check out our exquisite range of anniversary jewelry that will leave you as pleased as punch.