"A father is neither an anchor to hold us back nor a sail to take us there, but a guiding light whose love shows us the way."
Father's Day is right around the corner, and we at GemsNY have got something incredibly special for you. Brace yourselves for a dazzling journey into the world of stunning jewelry, where we'll show you some fabulous gift ideas that will make your dad feel like the king he truly is. From men's alexandrite rings that change colors like magic to emerald rings that bring out his inner nature lover, we've got it all. So, get ready to add a touch of elegance and sparkle to this Father's day with our irresistible jewelry suggestions. Let's dive in and explore the wonderful gifts for Father's day bling!
1. Men's Alexandrite Ring: A Touch of Mystique
Whoa, have you ever seen a gemstone that changes colors like magic? Well, the incredible alexandrite does just that! Imagine your dad wearing an alexandrite ring that shifts from green to purple, leaving everyone mesmerized. Talk about a touch of mystique! This rare gemstone is like a secret treasure that will add an elegant touch to his outfit. Its symbolic significance only adds to its allure, making it an extraordinary Father's Day gift that will be cherished forever. Go ahead, surprise your dad with this exceptional gem that perfectly reflects his unique style and individuality. It's time to unleash the magic of Alexandrite!
2. Men's Emerald Ring: The Green Gemstone of Elegance
If your dad is all about embracing the beauty of the great outdoors, then we've got an incredible gift idea for you. It's the men's emerald ring that will leave him spellbound! The lush green hue of emeralds isn't just pleasing to the eye, it's like a burst of vitality, wisdom, and harmony all wrapped up in a single gemstone. How amazing is that? This elegant piece of jewelry is perfect for any occasion. Even if it's a classic gold band or a dazzling combination with diamonds, an emerald ring will make your father feel like the king he truly is. It's time to make his style reign supreme!
3. Men's Sapphire Ring: The Regal Blue Gem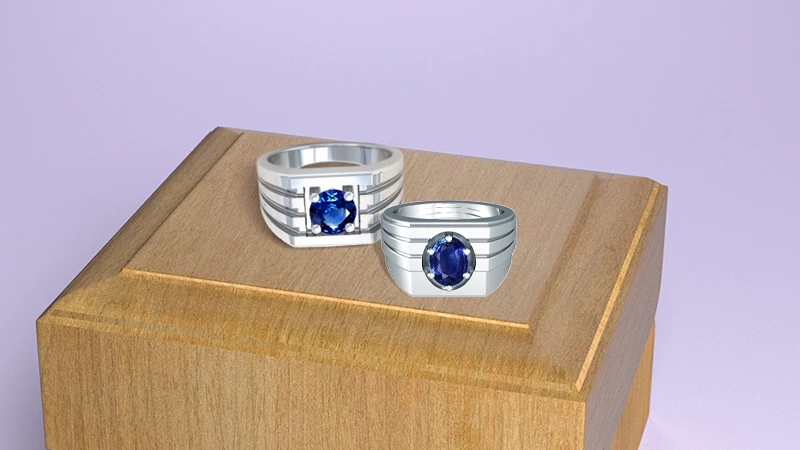 Get ready to embrace the royal vibes with a men's sapphire ring for your dad! These beauties have been associated with elegance and majesty for ages and guys, they live up to the hype! Picture this: deep blue hues that instantly transport you to a serene oasis of tranquility and sophistication. Talk about feeling like a million bucks!
Now, imagine your dad rocking a men's sapphire ring, set in either platinum or white gold. Can you say "refinement overload"? This stunning piece of jewelry will effortlessly elevate his outfit, making your dad the talk of the town. Trust me, folks, this isn't just any accessory—it's a regal statement that commands attention.
4. Men's Ruby Ring: Passionate and Bold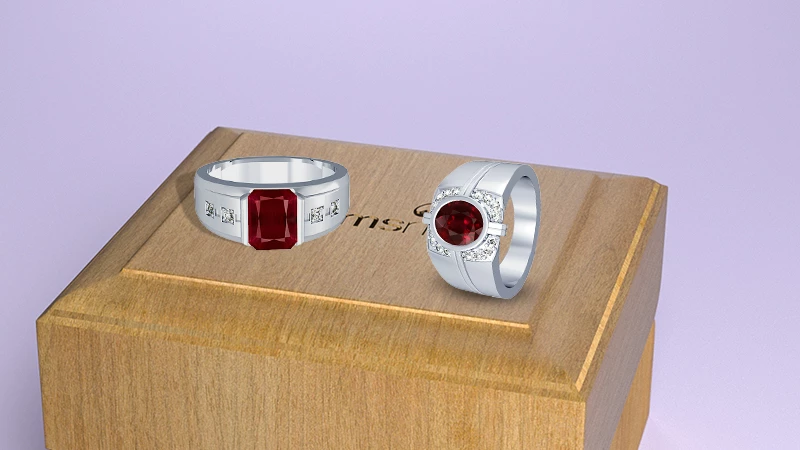 Alright, folks, we've got something for all the dads out there who live life on the bold and passionate side! Get ready to ignite some serious excitement with a men's ruby ring. These fiery beauties are all about strength, vitality, and love. It's like wearing a piece of pure energy on your finger! Whether your dad prefers a sleek and simple design or wants to go all out with dazzling diamonds, a ruby ring will make a bold statement and become a treasured symbol of his zest for life. Trust me, this gift will light up his world and show him just how much you admire his fierce spirit. So, why wait? Go ahead and make this Father's Day one that remembers with a passionate pop of red!
5. Diamond Ring: Timeless Elegance and Brilliance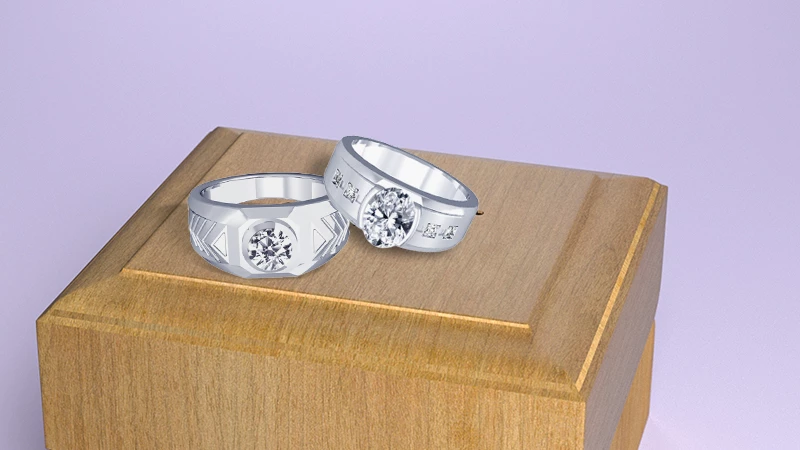 We've reached the pinnacle of luxury and elegance in the jewelry world – diamonds! These dazzling beauties are like a never-ending fashion trend, always in style and forever mesmerizing. Let me tell you, when it comes to sheer brilliance and sparkle, diamonds take the cake. They're like little bursts of pure magic on your finger, catching every beam of light and reflecting it back in a glorious dance! Seriously, these stones are all about strength, purity, and everlasting love, wrapped up in a shiny package.
When your dad sees that diamond ring carefully chosen by you, imagine his reaction. Whether it's a sleek solo diamond or a cluster of magnificent stones, trust me, it's going to be a showstopper. He won't be able to take his eyes off that exquisite piece of jewelry, and every time he glances at it, it will serve as a stunning reminder of your immense love and appreciation.
Oh, and don't worry about trends or passing fads – diamonds are forever, my friends! They never go out of style.
Final Words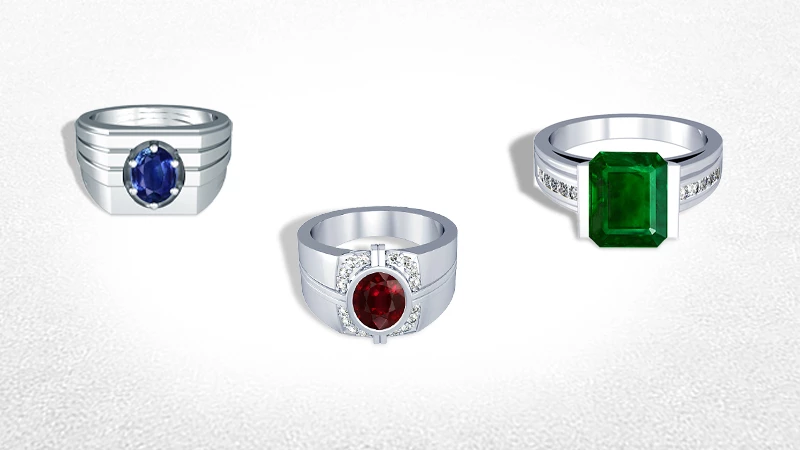 Let's make this Father's Day one to remember! Don't settle for the same old boring gifts when you can give your dad something truly extraordinary. We're talking about men's rings featuring alexandrite, emerald, sapphire, ruby, and of course, the timeless diamond! These luxurious pieces will blow his mind and make him feel like a total superstar. Get ready to witness that twinkle in his eyes as he realizes just how special he is to have such a special gift from you.
And guess what? You don't have to go on a wild treasure hunt to find these stunning gems. Thanks to GemsNY, your go-to destination for exquisite gemstone jewelry, you can browse through our dazzling collection right from the comfort of your home. Our commitment to craftsmanship and attention to detail ensures that each ring tells a unique story and becomes a cherished symbol of your love.
Cheers to the incredible dads out there. Happy Father's Day!