The Grammy is undoubtedly music's biggest night. From the performances on stage to the winners of the night, everything surrounding this event just oozes glitz and glamour.
One of the highlights of each year's Grammys is of course the red carpet. This year, jewelry took center stage in a major way. Here are some of the best looks from music's biggest artists at the 62nd annual Grammy Awards.
Ariana Grande
The "Thank you, Next" singer is known for her trendsetting fashion as much as she is known for her amazing vocal range.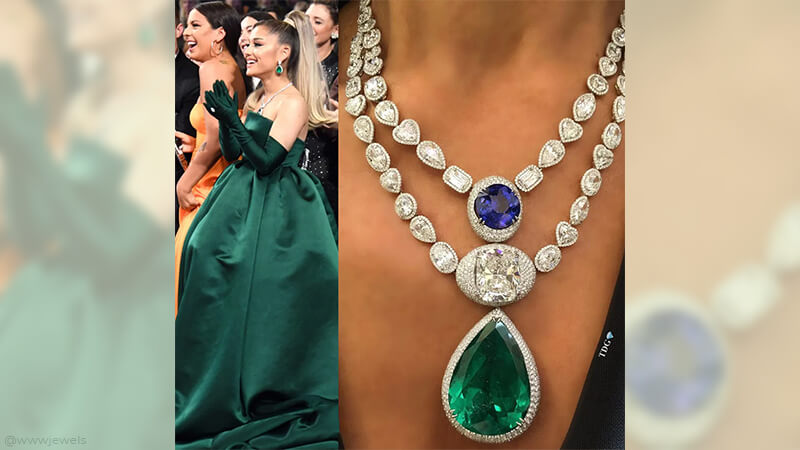 For the Grammy's ceremony, she stunned the audience with her matching Colombian emerald pendant, ring, and earring set designed by Lorraine Schwartz. The pendant alone featured a stunning 60-carat emerald; altogether the emerald and diamond set is estimated to be worth over $8 million.
Gwen Stefani
One of the most stylish woman in music since the 1990s, Gwen Stefani did not disappoint on this year's Grammy night.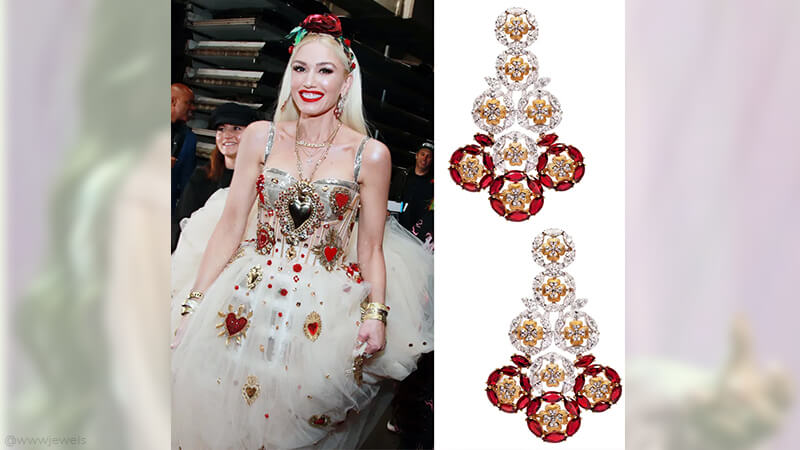 The three-time Grammy winner was radiant in her ruby earrings and diamond earrings. The earrings, designed by Karen Suen, are set in a yellow gold floral pattern and feature 40 pigeon blood red rubies.
Camila Cabello
Camila Cabello is one of music's hottest new stars, and her red carpet fashion is as hot as her career.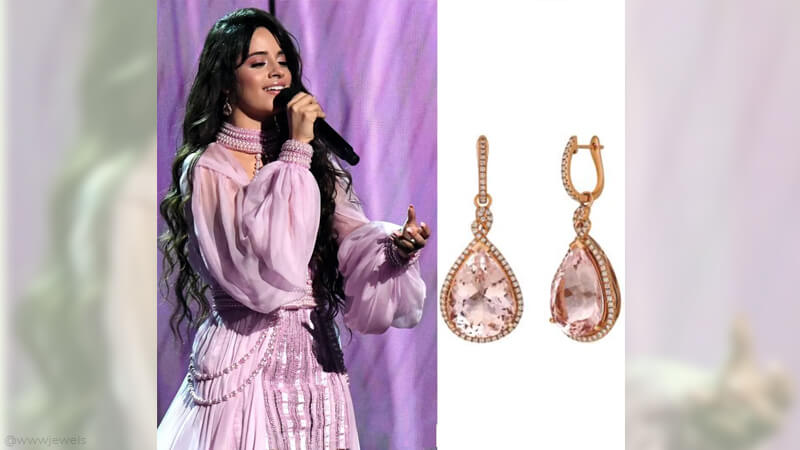 The Grammy nominee wowed the audience with her performance of "First Man ", and was dazzling in her earrings designed by Le Vian. Her earrings featured pear-shaped morganite set in yellow gold, weighing a whopping 37 carats!
Diplo
Who said the ladies got to have all the fun? Three-time Grammy winner Diplo stood out from the crowd in all of his outfits from the night.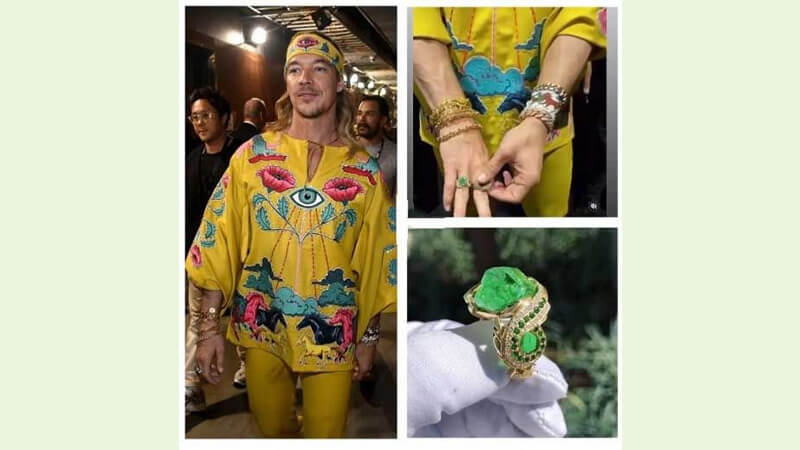 He started the evening on the red carpet rocking a turquoise, blue sapphire, and diamond necklace from Bvlgari. Later on for his performance, he sported a number of bracelets and rings designed by The Crown Collection, one of which was a show-stopping tsavorite and tourmaline slice ring in yellow gold.
Billie Eilish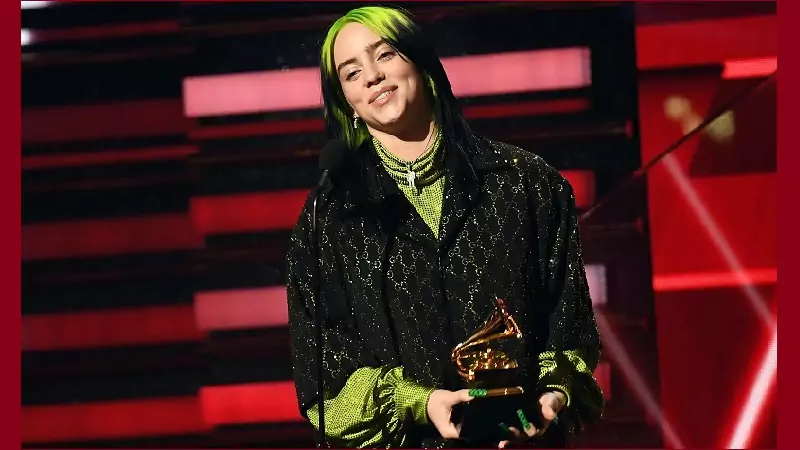 If you were hesitant to wear a mask for it might spoil your glamor, think again. Billie Eilish wore a Gucci and paired it well with a matching black mask from the designer. Not that the mask featured gold thread, it went totally with her hoop earrings and green-gold-black look. She cut a unique style by painting nails in the emerald green and black combo. Who needs more jewelry when your ensemble itself is like a jewel!