"Today, we are introducing three revolutionary products: a widescreen iPod with touch controls, a revolutionary mobile phone, and an internet communication device." These were the words of Steve Jobs on 29th June 2007. The audience was astonished when he further announced that these were not 3 separate devices but rather one palm-size gadget carrying all those features. Steve Jobs's elation was easily noticeable when he announced the features of this revolutionary device at the first ever iPhone launch event. Since then, iPhone launch dates are marked in bold in the calendar of every gadget lover and also each new version keeps on exceeding user expectations.
This year on September 7, Tim Cook with his team announced iPhone 14, with several breakthrough safety features such as crash detection and emergency SOS via satellite, etc. Besides, SIM card tray is wholly eliminated in new iPhones, and these devices will work only on e-SIM. These innovative features make iPhones the first choice of celebrities and influencers.
If you are a fashion enthusiast and have decided to go for iPhone 14, then you should know in which all colors it is available and how you can team up your gemstone jewelry with it.
Which iPhone Models Were Announced at The Event?
This question comes to your mind before assuming the combinations of gemstone jewelry and iPhone. So, let's begin answering this first. 4 new models of the iPhone14 were launched, iPhone 14, iPhone 14 Plus, iPhone 14 Pro, and iPhone 14 Pro Max.
Apple iPhone 14 and iPhone 14 Plus Color Variants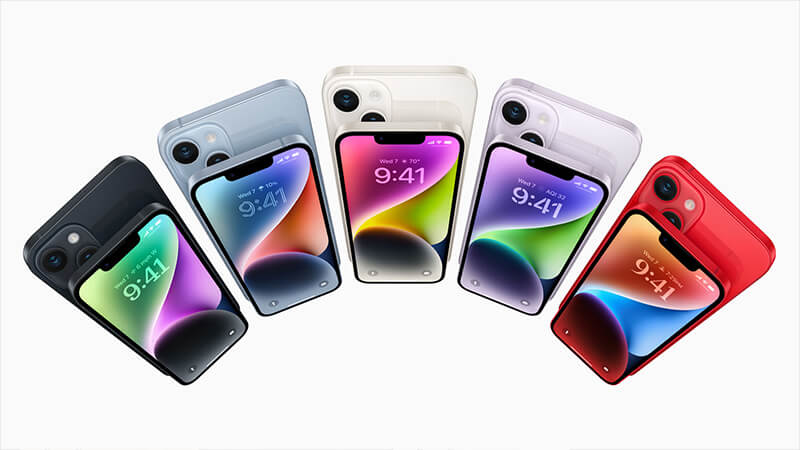 With other innovative features, iPhones also come in vibrant colors. iPhone 14 and iPhone 14 Plus will be available in 5 colors: blue, purple, midnight black, starlight and red.
Gemstone Jewelry That Syncs with Colors Of iPhone 14 and iPhone 14 Plus
iPhones and gemstone jewelry symbolize luxury and a perfect mix of both can help you get the attention of everyone around. Let's find out the correct blend of gemstone jewelry and an iPhone.
A Diamond Ring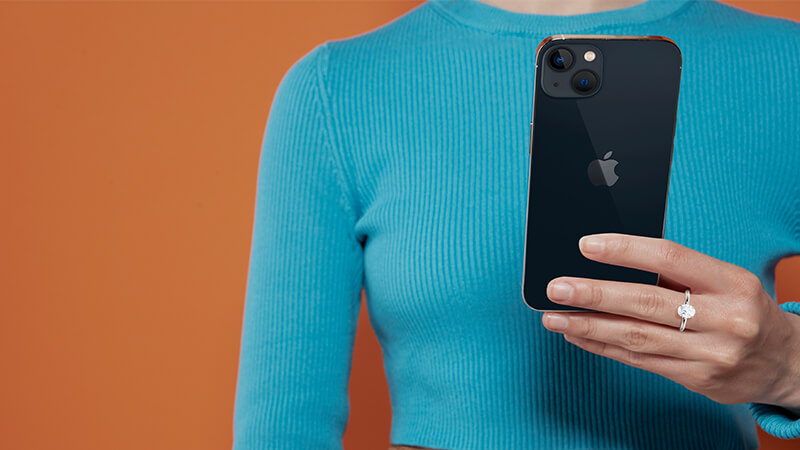 You might have seen many diamonds studded iPhone covers clearly justifying that diamonds are not only a girl's best friend but also a good friend of iPhone lovers. If you are choosing an iPhone in midnight black color, then a diamond ring can make an elegant contrasting duo with it. Both in white and yellow metal, a diamond ring is a perfect jewel to match the vibrant colors of iPhone 14.
A Tanzanite Bracelet
Tanzanite is a rare gemstone, and it is hard to find. Purple color in smartphones is as rare as tanzanite in gemstones, so a purple color iPhone and a tanzanite bracelet can be a duo of 2 rares. Your tanzanite bracelet can also go perfectly well with all the 3 light shades of iPhone. A tanzanite bracelet in white gold can also be clubbed with a midnight color iPhone.
An Alexandrite Ring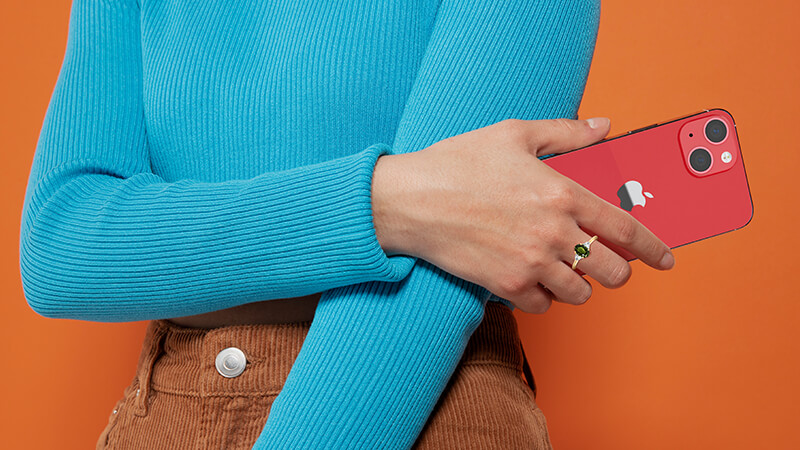 A cocktail alexandrite ring with the knife-edge shank is a jewel that syncs with the red iPhone. Alexandrite is a gemstone known for its changing property, and the best part is both its colors will look perfectly well with the red iPhone. Alexandrite looks green in the daylight and red in incandescent light. The green color of alexandrite makes a catchy contrast with the red color of the iPhone, and the red color of alexandrite makes a perfect match with the red iPhone.
An Emerald-Diamond Eternity Band
Here is a jewelry piece that goes with all the shades of the iPhone 14. This diamond and emerald eternity band has a perfect mix of the two most eye-catching gemstones. When you hold your iPhone 14, the elegant color of its back panel gives your eternity band a background in which the colors and brilliance of gemstones look mesmerizing.
Apple iPhone 14 Pro and iPhone 14 Pro Max Color Variants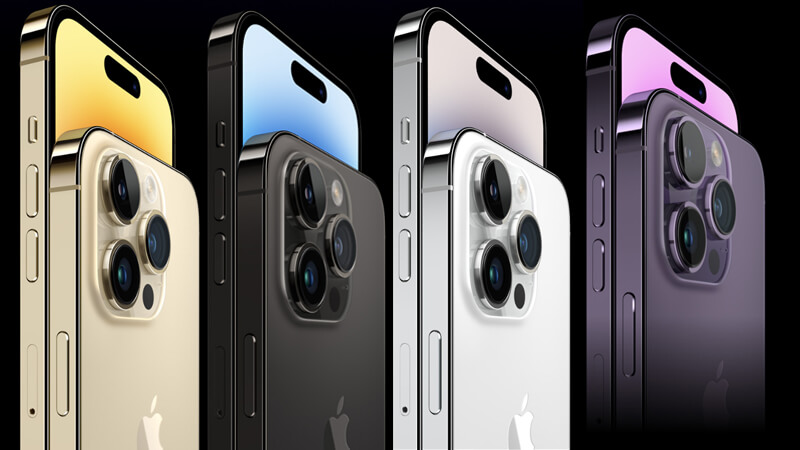 These devices are meant for those who do not settle for ordinary things.  iPhone 14 pro and iPhone 14 Pro Max are loaded with the most advanced A16 Bionic chip to deliver extraordinary performance. These devices will be available in 4 colors: deep purple, gold, silver, and space black. Here are the jewels that can complement these revolutionary devices.
Sapphire Earrings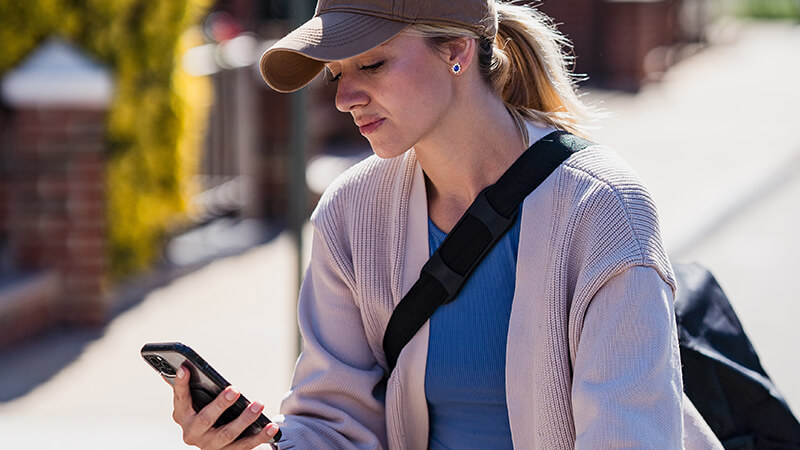 You hold your phone to your ear every time you make a call. This is one of the reasons why sapphire hoop earrings are a perfect jewelry match for your iPhone. Every time someone notices your iPhone, your earrings will also get noticed. The vibrant golden color of the iPhone will make a perfect combination with hoop sapphire earrings in yellow gold.
Antique Blue Spinel Ring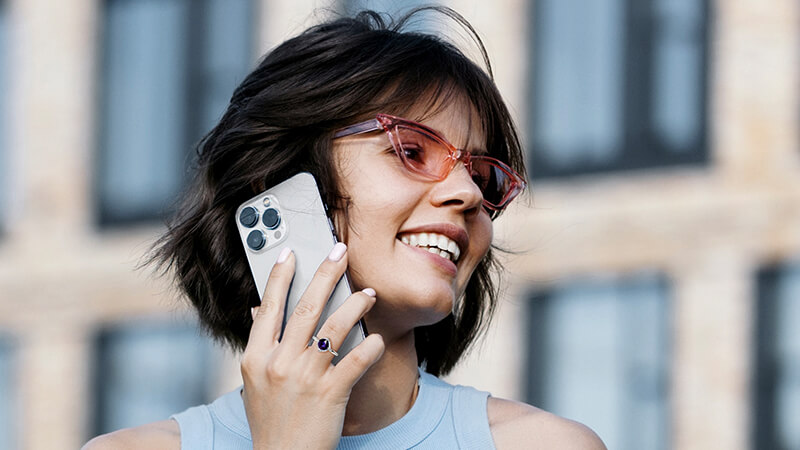 The purplish-blue color of blue spinel is darker than the dark purple color variant of the iPhone 14 Pro and iPhone 14 Pro Max. So, if you want to flaunt your spinel ring with a decorative shank, you should choose the deep purple shade of the iPhone. Another iPhone 14 Pro or iPhone 14 Pro Max color shade that can be tuned with your blue spinel ring is silver. In any metal gold, rose gold, or white gold, a blue spinel ring teams perfectly well with a silver iPhone.
Tapered Cathedral Diamond Ring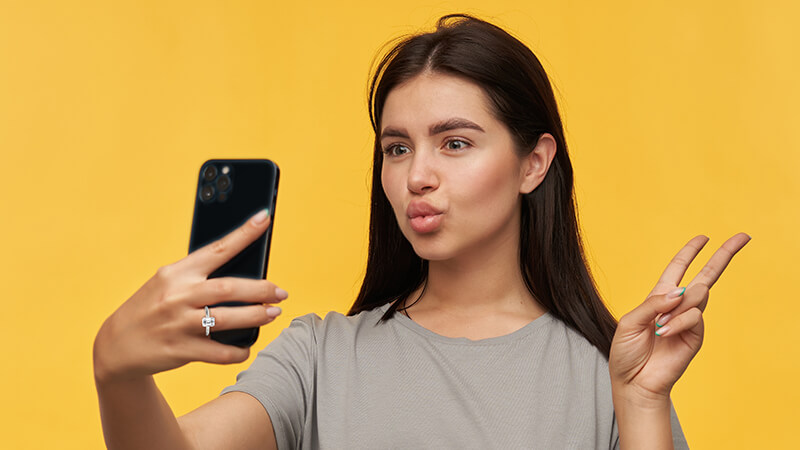 Have you ever wondered where we get diamonds from? We get them from coal mines. When a diamond is found in coal mine, it is visible from a distance because of its fire and brilliance. A tapered cathedral diamond ring and a space black iPhone make a similar combination. With a space black iPhone, your tapered cathedral diamond ring will be highlighted from a distance.
A smartphone is a gadget that we hold every time everywhere these days. More than a gadget, it has become a status symbol and a statement of luxury. So, if you are buying any variant of iPhone 14, be prepared to noticed, and to add more eyes that are going to notice you, pair it with an incredible piece of jewelry from our collection.
Keep shining with our sparkling gemstone jewelry collection.