Sapphires have long been accepted as the perfect and obvious way of self-expression. Everybody loves wearing jewelry pieces embellished with these gemstones, and they've been the preferred choice of people for centuries. Sapphires are perhaps the only gemstones that have been no top of the fashion jewelry trends for most of the time. They've been on top of the radar for people back in the day, then came a surge of 'a diamond is forever' enthusiasts. And now again, sapphire gemstones are back as the new black. And how! If you've developed a predilection for sapphires over the years, here are this year's most favored sapphire jewelry trends that you ought to incorporate into your jewelry pieces.
Sapphire Choker Necklaces Are All The Go
It looks like people are not in the mood to let go of the '90s because choker necklaces are in full swing these days. Throughout the years, the ladies have adorned themselves with choker necklaces fashioned with different components. However, in 2023, choker necklaces have gone royal, with sapphire gemstones becoming their focal point. The sapphire choker necklace trend is an enduring fashion fixture that's here to stay for as long as eternity. It's the new Terminator that keeps coming back every now and then.
Today, this sapphire jewelry trend has made it evident to big jewelry brands that their collections will be colorless and inadequate without sapphire choker necklaces. People love choker necklaces styled with sapphire gemstones because chokers bring a lot of oomph to their outfits. Since sapphire choker necklaces offer an attractive blend of classic fashion and its modern take, no doubt they're a hit among jewelry enthusiasts.
Everybody's Falling For Sapphire Dangle Earrings
A list of this year's must-have sapphire jewelry pieces will be incomplete without sapphire dangle earrings. Put on your favorite dress, smile, and add more attraction to your beautiful face with sapphire dangle earrings. That's what most women are doing in 2023. Sapphire dangle earrings are the kind of sapphire jewelry trend that you can't ignore at any cost. I mean, imagine wearing a pair of earrings that dances back and forth with slight movements of your face. How do you like it?
Well, now imagine that at the end of your dangle earrings rest sapphires that sparkle while going to and fro. Now, that's what I'm talking about. That very feeling that you dreamt of right now is the reason why this sapphire jewelry trend is being embraced by women of all ages. And with new designs and frills, sapphire dangle earrings are surely making an impact in 2023.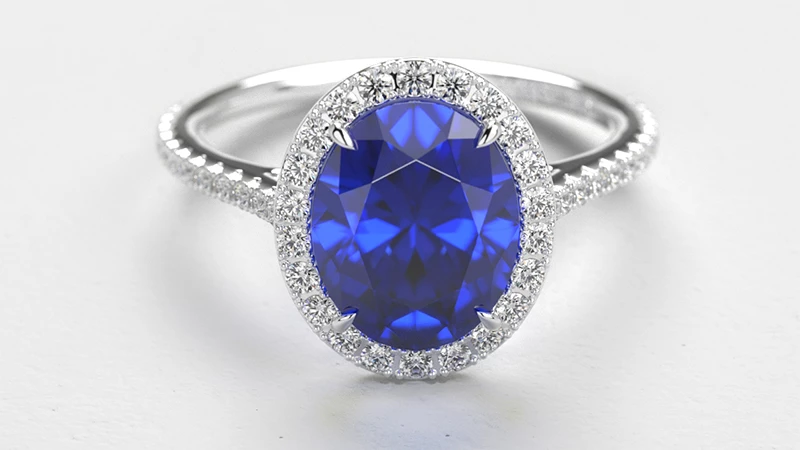 Sapphires & Diamonds: A Harmonious Combination
2023 is all about sapphires and diamonds. Period. It's no secret that together these gemstones make appealing jewelry pieces with the utmost lure and variety. I mean, you do remember Princess Diana's sapphire engagement ring, right? What a delightful ring that is! When that ring became famous, all the brides-to-be became crazy for sapphire engagement rings embellished with a halo of small diamonds. Princess Diana's sapphire engagement ring changed the way women thought about engagement rings. Earlier, there was a trend of diamond engagement rings. But after Princess Diana's engagement ring, there came a trend of sapphire halo engagement rings. A sapphire, when surrounded by diamonds, creates a grand spectacle that's not meant for the faint-hearted.
Both sapphire gemstones and diamonds are known for the level of creativity and allure that they bring to the table as regards jewelry. The opulence of sapphires and the charm of diamonds can give your outfit the required dose of glamor and glitz and onlookers a solid reason to gawk. You can fashion any jewelry piece as per your choice with diamonds and sapphires, from rings and bracelets to necklaces and earrings. That's because a harmonious combination of sapphires and diamonds can rock any type of jewelry piece.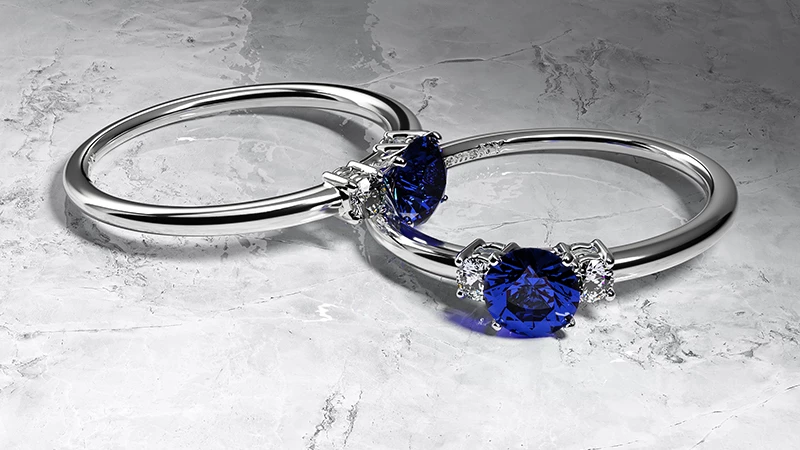 Sapphire Pinky Rings Are All You Need!
What's common between Michael Corleone, Sonny Corleone, Tony Soprano and Charles III? Well, if you're a fan of The Godfather trilogy and The Soprano television series, and have a keen interest in the style statements made by members of the British royal family over the years, you know what's common between them. Yes, you guessed it right, it's pinky rings. It was 1972 when the first movie from The Godfather trilogy was released. And ever since, men started wearing pinky rings. This trend received a modern touch in 2023, with sapphire pinky rings becoming more and more popular among men.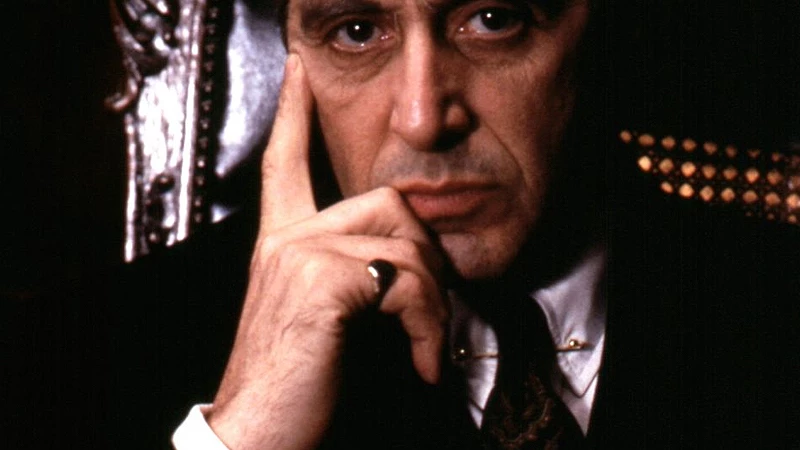 Sapphire pinky rings spare no effort in adorning the persona of men with flair and flamboyance. And so, men feel a strong connection with sapphire pinky rings. The consistent popularity of sapphire pinky rings in the present times is a valid reason why you should integrate these sapphire jewelry pieces into your look. To best harmonize a sapphire pinky ring with your style, you can pair it with a sapphire or diamond bracelet.
Bespoke Sapphire Jewelry To Best Express Yourself
Since the beginning of 2023, if there's one sapphire jewelry trend that's been favored the most by the masses, it is the bespoke sapphire jewelry trend. Sapphire gemstones are so unique and appealing that everybody wants to fashion them as per their preference. Therefore, people have become much more interested in customizing their jewelry pieces in 2023 rather than picking from designer collections. The benefit of designing your own jewelry pieces gives wings to the artist in you.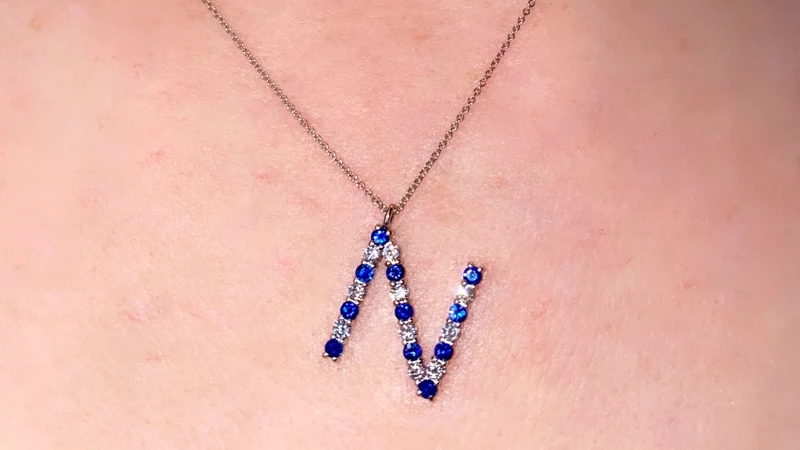 It enables you to fashion your jewelry piece with the utmost precision by incorporating and manipulating all those tiny details that you have in your head as regards your fascination. Now this is a great advantage that people get with bespoke sapphire jewelry pieces. Thus, it's evident that bespoke sapphire jewelry pieces are trending. More and more jewelers are coming up with straightforward ways of customizing jewelry for their customers, allowing them to be the captain of the ship.
At GemsNY, you can find beautiful sapphire jewelry pieces to satiate your thirst for trendy bling. With GemsNY, you even get the advantage of designing your jewelry piece yourself. So, you can either choose from our rich collection of unique jewelry pieces or design your own. Go ahead and snap up some bling to upgrade your jewelry collection as per the trends.