You might have heard stories of people sharing their most wonderful romantic moment when they proposed with a ring and got a 'Yes' and how lovingly they still adorn their engagement ring even after many years of their marriage. In every such story there is a ring which has its own story. Today, we are going to share 11 important things that you need to know before buying an engagement ring.
The Style of the Ring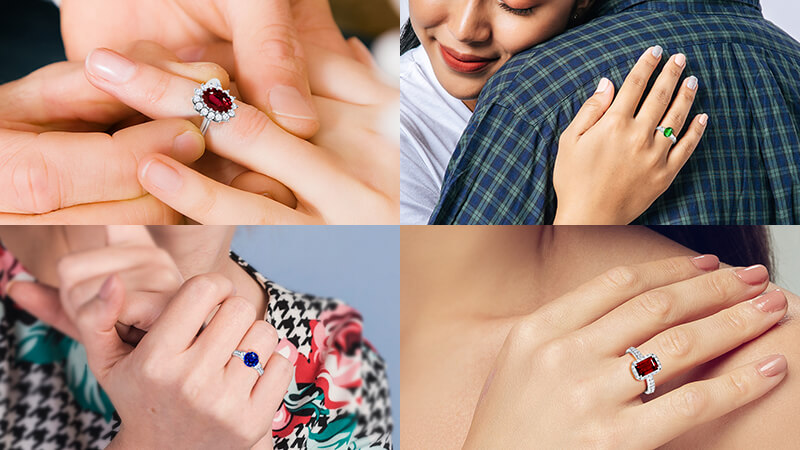 The most crucial factor to consider when selecting an engagement ring is how it will look on your finger. The ring's design is determined by the distance between your knuckle and the base of your finger. So, if you have a long finger, a lengthy stone, such as an emerald cut or a marquise shaped stone, would be appropriate. Alternatively, a halo ring will give you extra length down the finger.
If you have shorter fingers, you might want to think about a round brilliant or princess cut solitaire, or even a trilogy ring that spans the finger. Obviously, your personality plays a huge role in this, and GemsNY would be delighted to offer you as many possibilities as you like so you can see how it looks on your finger.
Which Stone to Choose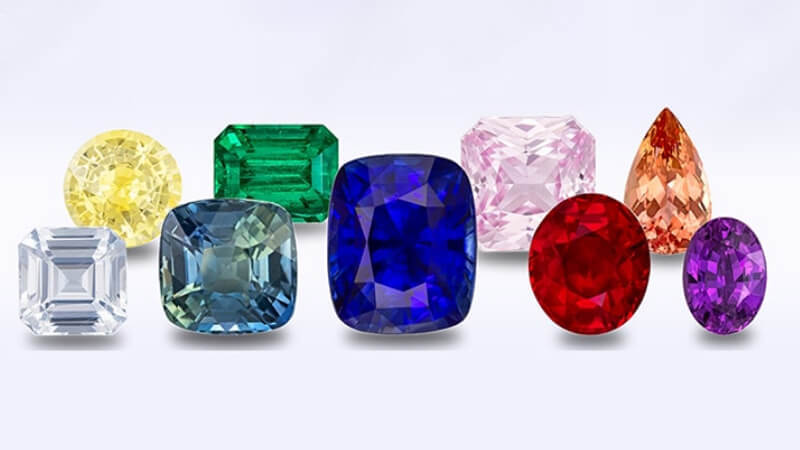 The gemstone in your engagement ring is the next significant consideration. The majority of people believe that hardness is the most important factor. Because of their hardness, diamonds are frequently chosen. Ruby and sapphire are both extremely durable stones that can be worn every day.
That isn't to say that another gemstone, such as emerald, couldn't be used instead. Because emerald is a brittle and softer stone that requires more care, the setting becomes critical in ensuring that it can be worn every day. Different types of stones require different levels of care, and so the settings differ depending on the stone's strength.
Cut and Shape of the Stone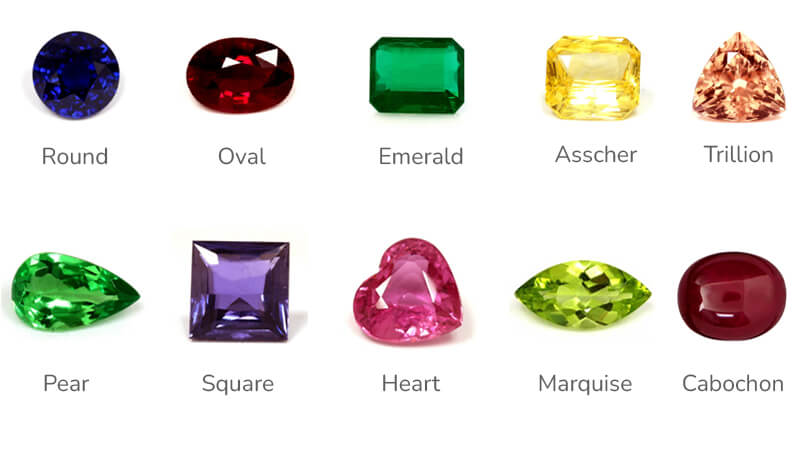 The cut and shape of the stone play a pivotal role in the decision of choosing an engagement ring. Round brilliant cut, princess cut (square), and emerald cut (rectangular) are the most popular shapes. In addition to marquise, oval, pear and cushion shaped stones, there are a lot of very unusual shapes of diamonds and gemstones that we see nowadays in the market.
A well-cut stone, particularly a diamond, disperses light extremely well. A poorly cut stone, on the other hand, loses some of that light, but a poorly cut stone could also mean a larger diamond, which could be very important to you. If you favor color gemstones, then also you might want to lean towards a cut and shape which can truly bring out the optical qualities of your stone considering its color.
Choosing the Metal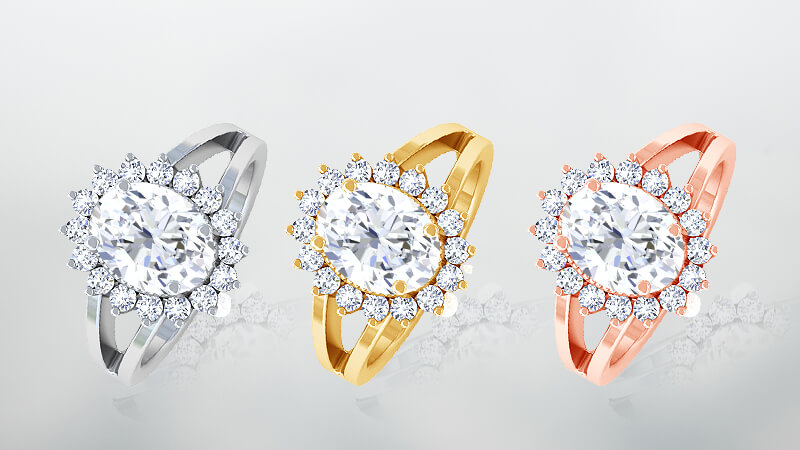 The next question is about the metal you would like your engagement ring to be in. Platinum rings are gaining more popularity with each passing day but gold drives the demand curve in the market. White gold, yellow gold and rose gold remain very much in vogue.
Platinum is frequently recommended since it is a very hard metal that will last a long time and preserve your ring's bright white hue. It's possible that you're considering white gold because of a ring you wish to wear next to it or because of the price difference. The rhodium plating on white gold wears off with time, although only gradually, and requires re-plating. 
Another consideration is gold karat. We recommend 18k gold because anything more than that in carat weight is too delicate for a daily use ring; anything less would imply less purity of gold. When you're buying an engagement ring it's great to step up to that 18k gold mark.
Setting of the Ring with Gemstone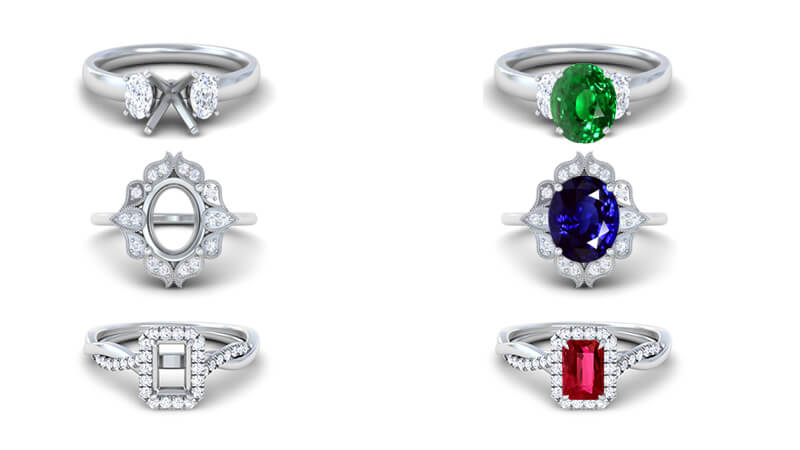 Engagement rings are frequently set in a claw (prong) style. The setting permits a lot of light to pass through the stone while also reflecting back. Then there's the bezel setting, in which the metal wraps the stone all the way around its perimeter, effectively protecting it. This has an effect on the light passing through it, but it also makes for a lovely ring.
Although you may want to keep the amount of metal around the centerstone to a minimum in order to highlight its full brilliance, you should choose a setting that maintains the stone's integrity.
The Fit of Engagement Ring with Wedding Ring
The wedding ring that sits next to your engagement ring is the next big question. Even though the wedding is a long way off, it's critical to get this right. If you choose a halo style, the wedding band may need to be formed in a particular way to go around, which some people dislike. A wedding band, on the other hand, may require a part to be cut out of it. This may have an impact on the engagement ring selection. 
Another consideration is the sort of metal that will be used next to your engagement ring; it's critical to preserve the same metal for aesthetic and functional reasons; for example, platinum will wear off white gold. Finally, the diamonds in your wedding band may alter the appearance of your engagement ring.
Certification of the Stone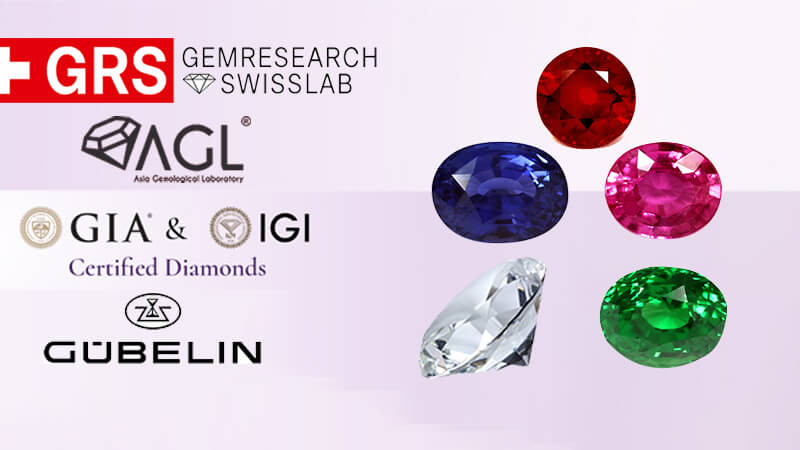 The next decision you'll have to make is whether to buy a certified or uncertified gemstone (diamond, sapphire, ruby, emerald etc.). A certified gemstone is one that has been assessed for color, clarity, cut, and carat weight by an independent laboratory. 
All of these factors, as well as the presence of a certificate, influence the gemstone's price, but you can be certain of its authenticity. A certificate is similar to a passport in that it serves as official proof of identity. Unless you have a personal relationship with the jeweler, it's always better to go with certified stones.
How Much to Spend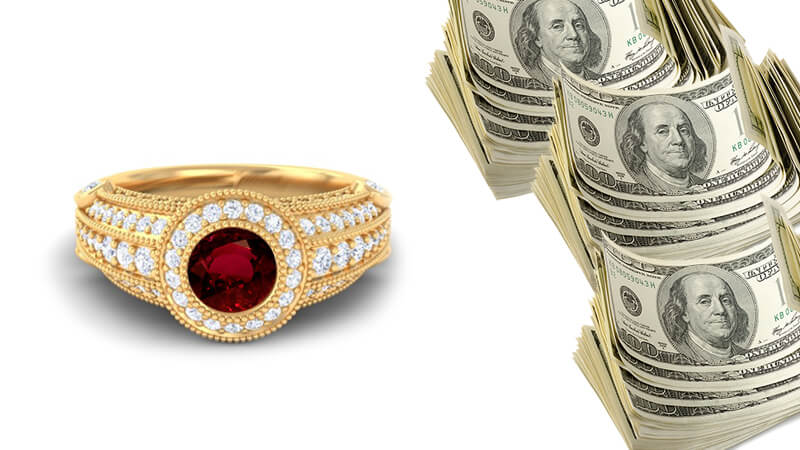 How much should I spend on an engagement ring? This question has been debated for decades whether it should be one month's salary, two month's salary, three month's salary or more. That really is a personal choice down to you. There are numerous factors to consider and each has a bearing on the overall price of your ring.
There is no straight answer but whatever it is that doesn't put you in big debt for a long time and is comfortable for you, is the right spend. Don't forget though that it's a ring you'll be wearing for the rest of your life and something you're going to admire for many, many years to come. So, we'll leave it to you to make that decision.
Time Scales to Make the Ring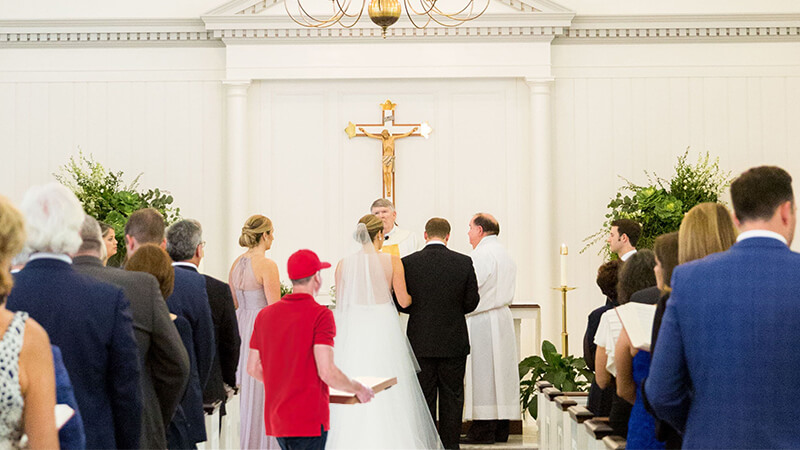 Time scales are a sure thing to consider when choosing an engagement ring. If you're going to propose very soon, then we suggest that you need to choose something that's probably in inventory. If the ring needs to be altered in size, it can be done very quickly and it will be ready for you in time.
But if you're looking for a bespoke piece or something slightly different from what is usually available, then you might want to factor in the number of weeks required to make the perfect piece. If you are in a race against time then you should check out the 'Ready-to-ship' section of our website and go for express shipping.
Check for Guarantee
One thing that will give you peace of mind while wearing the ring is knowing that your ring will be immediately looked after if the gemstone becomes loose, the setting wears out, or your finger size changes. 
Guarantee is a very important issue and many customers' understanding of it is limited to only the authenticity of the stone and the metal. At GemsNY, we address all of these issues and more to ensure that our clients have not just a fantastic shopping experience but also excellent after-sale service.
Explore Financing Options
It is always a good idea to keep liquidity at your disposal and leverage financing options especially if you are running on a tight budget but don't want to compromise on the engagement ring of your dreams. Most jewelers of repute make their clients aware of both interest free and interest-bearing financing options available to their clients. 
Finance companies also forge alliances with the sellers depending upon their goodwill. The thumb rule is that the more reputable the jeweler, the more the number of credit companies you'll find associated with the jeweler. You can explore many financing options available to you at GemsNY.
Your engagement ring might pass down as an heirloom and so it becomes important to recognize the taste of your partner and get her involved in the whole process. Small suggestions can go a long way in making a truly personalized engagement ring. Moreover, the collective effort will strengthen the bond between you two.
Minor tweaks in the design may call for bespoke services. So, when buying an engagement ring, look for an honest and reputable jeweler who provides bespoke services that can add those details to enhance your engagement ring in a subtle and meaningful way but don't go over the top and take the timeless look away from it. 
We hope that you find the perspective here interesting & insightful and it would make your buying experience as enjoyable as the delightful ring you purchase.