Hey, feeling excited to buy a gemstone… but wait, have you decided which shape of gemstone you really want to have in your collection? Whether you are planning to gift a decent piece of jewelry to your friends, family, or loved ones, or buying a perfect gemstone for yourself, landing on the perfect shape is still like making your way through the crowd. Buying gemstone jewelry always leaves us in perplexity. Sometimes, it's very confusing to figure out what shape and gemstones we really want or which one we should consider. Let me make it clear to you, Princess cut and Cushion cut are the two cuts that have earned quite a lot of recognition among all other gemstone shapes. Be with us as we both will find out the uniqueness in these two shapes and also which will suit you better.
What is a Princess Cut?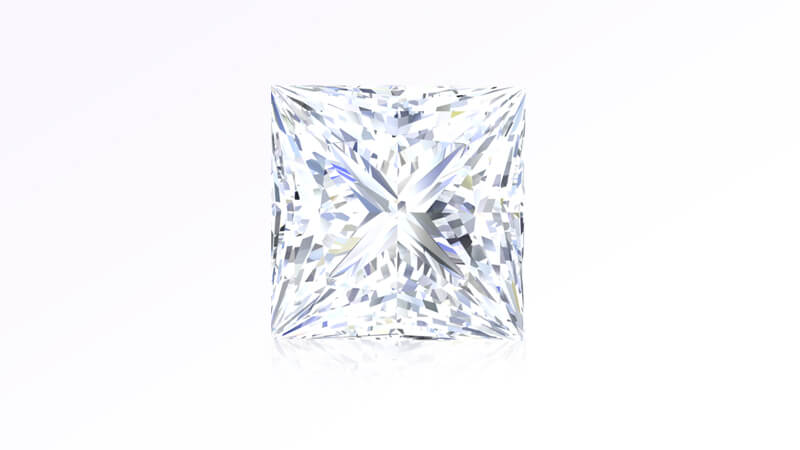 The princess cut has its own glorious history as the traces of its origin can be found back in 1971. A princess-cut stone is a square-shaped stone when looked from the top. This cut is known for its maximum brilliance and fire. The bottom of the princess cut stone appears like an inverted pyramid with four-points from the top conflating into one vertex at the bottom.
Due to its composite facet structure, it can boast up to 76 tiny facets and exude high brilliance. It is said that old is gold and it fits quite right on the princess cut as this cut is the most demanded cut after the round cut. The shape of the princess cut stone makes all the difference to your jewelry.
Suitable Princess cut Gemstones for you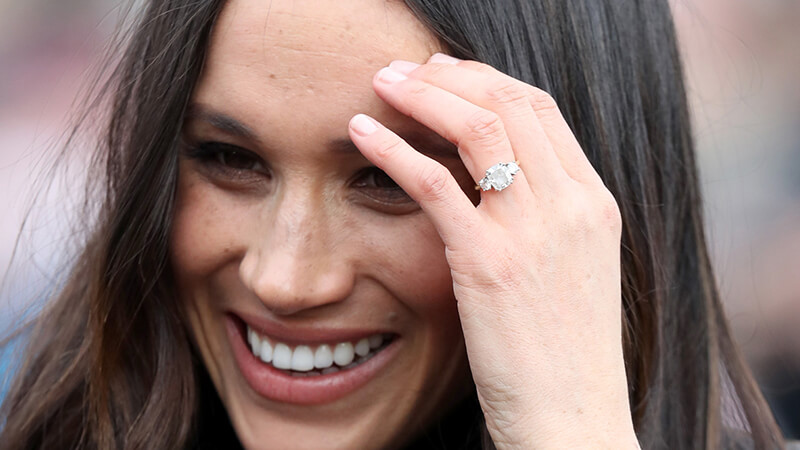 You can explore various options in princess cut such as Ruby, Emerald, Sapphire, Diamonds, and many other color gemstones here on our website. The marvelous shape of the Princess cut is suitable for engagement and wedding rings. You can notice everyone's eye on you when you wear princess-cut jewelry.
Make the moment everlasting for your special ones and gift them the marvelous princess cut diamond rings. The sparkling beauty of the princess cut stone will remind your loved ones of their special moments that will be cherished forever.
Princess cut diamond jewelry is one of the most favorite jewelry among Hollywood celebrities. Many celebrities wear princess-cut diamonds to adorn themselves with princess-cut rings. Kate Bosworth, Hilary Duff, Sherri Shepherd, Meghan Markle etc. are some of the popular celebrities who like to have princess cut rings in their bijouterie.
What is a Cushion cut?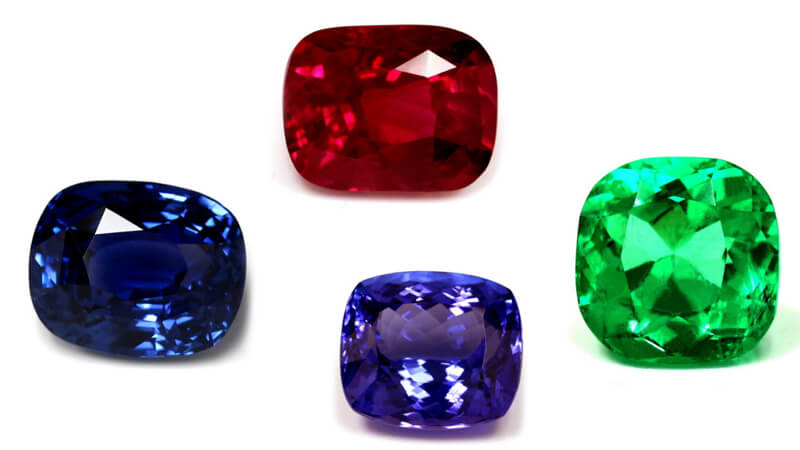 A cushion-cut gem is a square-shaped stone with round edges. The 'old mine cut' from the earlier times bears quite a resemblance to the modern cushion cut style. Some of the cushion cut stones might appear like an oval-shaped stone due to very round-shaped corners.
Also, the shape of the cushion cut is like a pillow which is why it is also called pillow cut. Cushion cut stones usually have 58 facets which is why they are quite brilliant in reflecting light. The cushion-cut stones undergo many alterations in order to get the superb brilliance they are known for.
Suitable Cushion cut Gemstones for you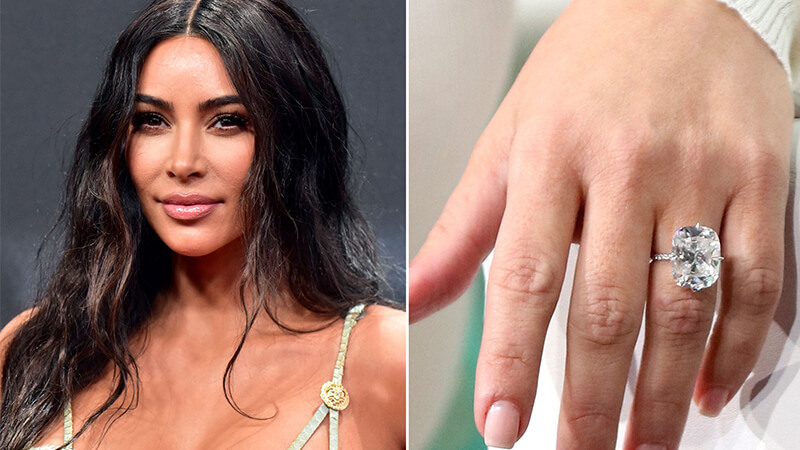 Cushion Cut diamonds became trendy long before the round cut stones started to gain the limelight in the market. It is said that old never fades out and that goes well with cushion-cut stones. The cushion-cut stone rings are still the superstars on special occasions.
You can fashion yourself with this old new-fashioned stone and shine bright as the cushion cut stone does. The classic and royal appeal of this cut will be best suited with diamonds, rubies, and sapphires. Wear this cut on special occasions and rock the celebration.
The cushion cut ring is very trendy among your favorite Hollywood celebrities. Kim Kardashian, Bar Refaeli, Sofia Vergara, etc. are some of the big names who can be your inspiration if you want to glamorize yourself with a stunning cushion cut ring.
As of now, we have got clarity about both the princess cut and cushion cut. But, if you still have any confusion, you can explore diamonds and gemstones in these shapes on our website and look at them up close to understand better. And if you don't know where to find natural and certified gemstones, then we've got you covered there as well. At GemsNY, you will get not only top quality natural stones but also satisfying bespoke services.