If you believe that "simple" is "stunning" when it comes to deciding on your engagement ring…then you're reading the right article. Selecting an simple engagement ring setting can be an overwhelming process, especially when the crowd agrees with the famous quote, "the bigger the rock, the better". It sure is easier to get dazzled by a jaw-dropping rock on a ring that can be seen popping up on your social media page. If choosing an over-the-top engagement ring is not your style, however, then that is perfectly fine!
Choosing a minimalist ring doesn't have to mean that you'll have to sacrifice style. Simple engagement ring settings are very sophisticated and we are here to help you choose yours! We want you to trust us and we assure you that you're in good hands to make the right decision on your stunning but simple engagement ring that will stand out from the rest!
Here's a list of 5 dazzling, simple yet elegant engagement rings that will go a long way!
Traditional Solitaire
A traditional solitaire ring imposed with a beautiful diamond or maybe your birthstone which happens to be a color gemstone might just be a dream come true. Simple yet stunning, the traditional solitaire ring will focus on the rock with the classic band which you can choose in any of your favorite metal such as classic gold, white gold, rose gold, platinum etc.!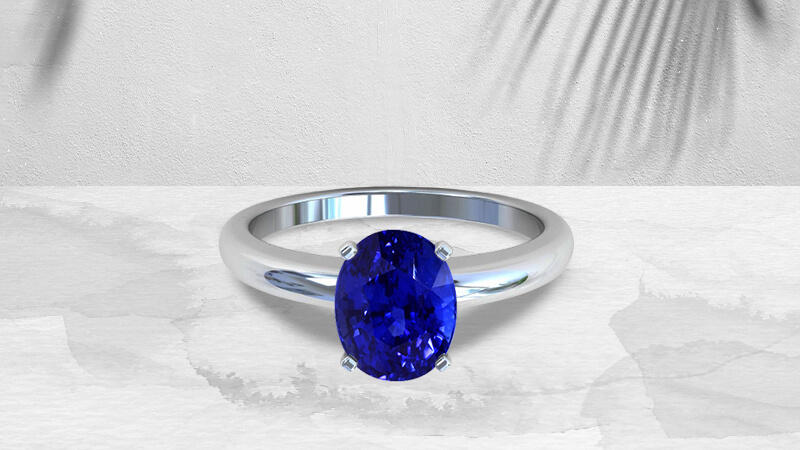 At GemsNY we have some of the most chic and fancy yet minimalist designs that would inspire you to marry then and there! Explore more to check out our collection.
Classic Three-Stone
Subtle and classy, the classic three-stone ring is like a crown around your finger. This ring is beautiful in its own way. As the name suggests, there are three stones that grace this ring. The best part about it is that you can choose your favorite gemstones (not just one but three) and get a splash of color to  go with anything you wear. Or you can go absolutely fancy by keeping all the diamonds. Whichever you choose, the bling is here to stay!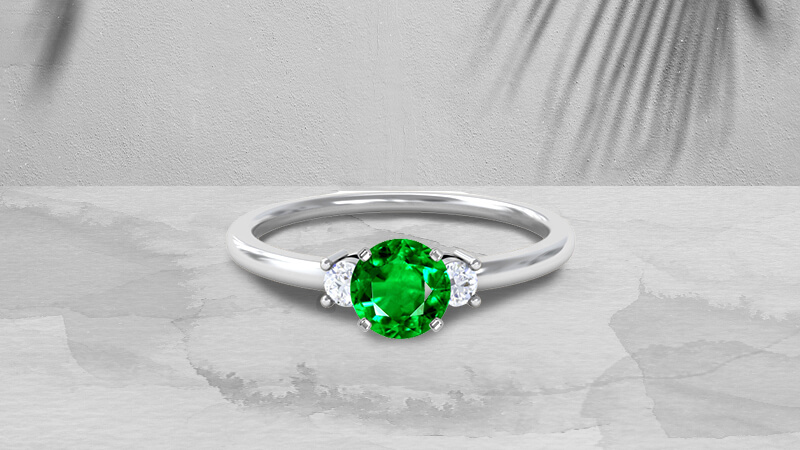 The three stone ring has great symbolism attached to it. For some it is the representation of the eternal bond you share with your other half – the past, present and future. For others it is an emblem of love, commitment and fidelity. At GemsNY, there is a gamut of designs to choose from. Also, you can try our "make your own" feature that lets you customize the engagement ring you've always dreamt of by selecting your exact gem and your desired setting. 
Halo
The halo ring is the definition of a subtle dazzler that has a beautiful rock settled in the center of the ring encircled with diamonds looking like a halo. The ring looks simple but oh so gorgeous once worn! The other thing to know about this particular style is that it makes one's fingers look slimmer and slender…isn't that the add-on we need in life?
GemsNY certainly likes to pamper their clients with a huge collection to choose from! Well, this is one design you can't say no to.
Classic Pave
If you're looking for a posh and elegant yet minimalist design for an engagement ring, you're in luck because the classic pave design checks all the boxes! The classic Pave holds a rock in the center, accentuated by the diamonds on its sides, making it timeless beyond any kind of fashion trend! The sharp design is definitely an ice breaker in a room full of strangers.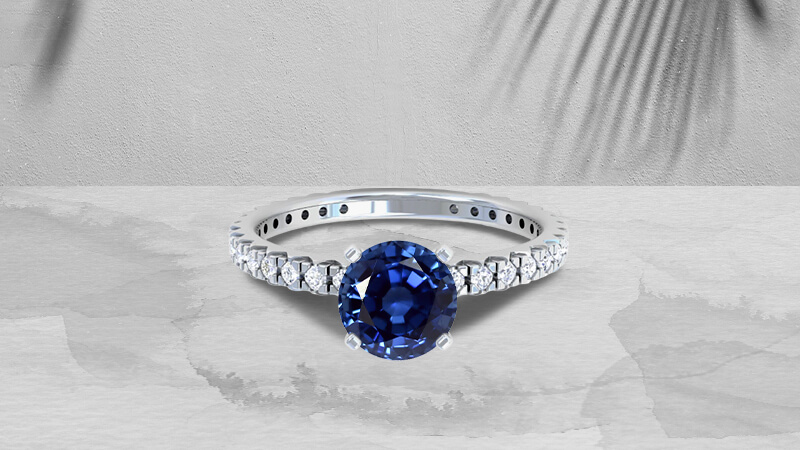 GemsNY has numerous designs in this style as well…do you think this is the one for you?
Bypass
This gorgeous ring looks super fancy but is very simple and will highlight your hand brilliantly! The center stone, be it a royal blue sapphire or the chameleon of the gemstone, alexandrite, and the metal of the ring covering your finger in a fancy way are sure going to attract a lot of eyes with a question "where did you get it from?"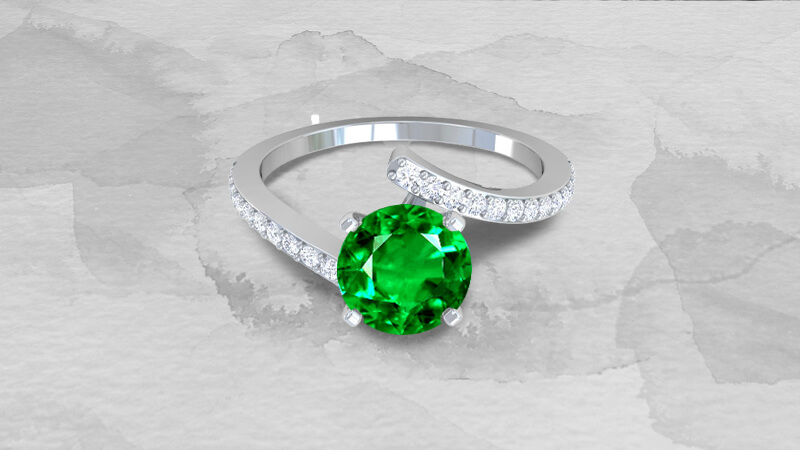 If simple but fancy is your preference then choosing the bypass ring will be the best choice!
GemsNY carries a huge selection of simple engagement ring settings to choose from and if that is not enough, we're always happy to make a completely customized jewelry piece for you. With 50,000+ gemstones and thousands of jewelry designs to choose from, GemsNY is the destination for all your jewelry requirements.