Emerald cut must have struck you when you thought of buying an engagement ring. When it comes to emerald cut, most of us confuse it with the diamond cut. Originally, the emerald cut was designed for emerald gemstones; later in the 14th century, it became a popular choice for other gemstones too. In recent years, jewelry lovers started wearing emerald cut engagement rings mostly featuring diamonds.
The 'Hall of Mirrors' effect which aptly describes the emerald cut could not be manacled for long to only one gemstone and so today you find almost every gem in this incredible cut.
Let's unfold the captivating details of the magnificent emerald cut engagement rings. This will be the ultimate guide for you and will help you select a better one for you and your partner.
What is an Emerald Cut?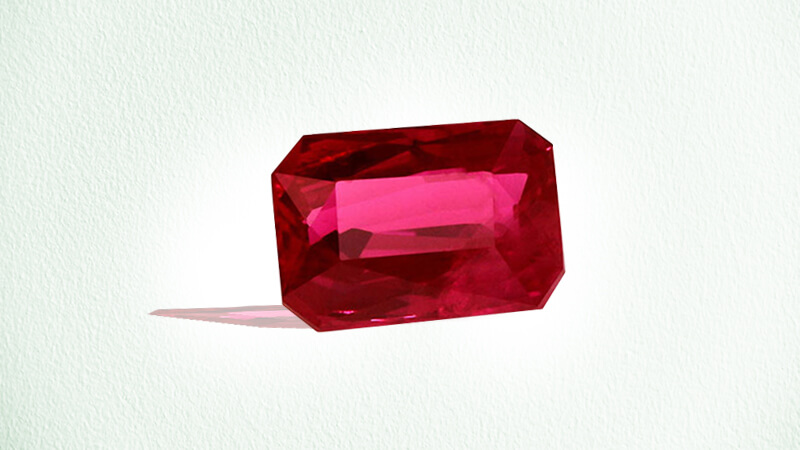 The compelling appearance of an emerald cut is the reason for it to be the prime choice among jewelry admirers. Talking about the basics of the emerald cut, it incorporates 57 facets that give an elongated rectangular shape with disconnected corners.
Unlike round and cushion cuts, you won't see the high brilliancy and fire in this cut but you will surely witness flashes of light in the emerald cut which is because of its composite linear facets structure. Emerald cut diamonds are vastly acknowledged for their uniqueness and clarity. However, they are less expensive compared to round cut diamonds.  
Why emerald cut for an engagement ring?
Who doesn't want their engagement ring to look unique and covetable? And when it comes to an engagement ring, nothing can beat the presence of a classic emerald cut ring. You must be thinking what is so special about emerald cut rings? Let's find out together!
The shape of an emerald cut engagement ring gives the stone a royal and classic appearance that makes your fingers look elongated and more attractive.
Emerald cut might be old but the charisma of this cut is still intact and it is a favorite among all when it comes to buying an engagement ring.
Sapphires, rubies, diamonds, and emeralds are some of the popular gemstones that go well with the emerald cut engagement ring and make your engagement memorable forever.
Because of its large surface table and deep clarity, the emerald cut reflects abundant light which has a natural appeal to all of us.
Which ring style is suitable for you?
Every individual has different choices but if your loved one likes to wear an emerald cut ring then here are some of the options that will suit your partner better. The ultimate guide will let you know the different styles of rings that you may go for. 
Solitaire Ring Style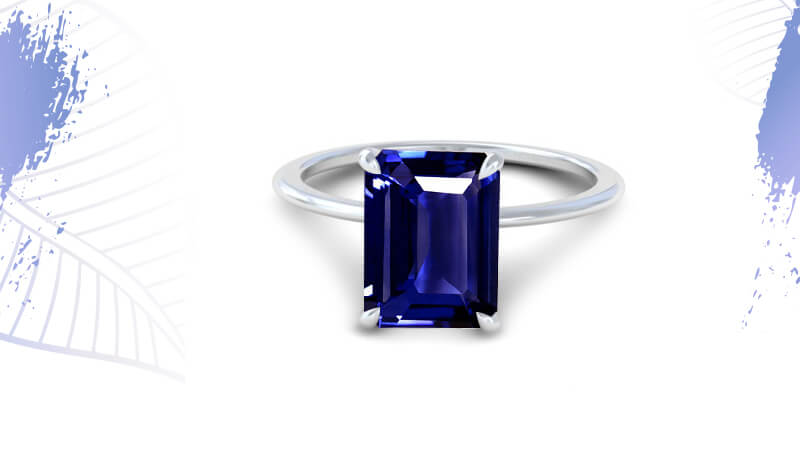 'Simplicity is the Ultimate Form of Sophistication'. A solitaire ring is simply beautiful and you will fall in love with the timeless appearance of solitaire rings. Emerald cut gemstone on solitaire ring looks attractive and catches the attention of people continuously. If your partner loves simple things and adores them, then gift this stunning emerald cut engagement ring and capture the happiness in their sparkling eyes.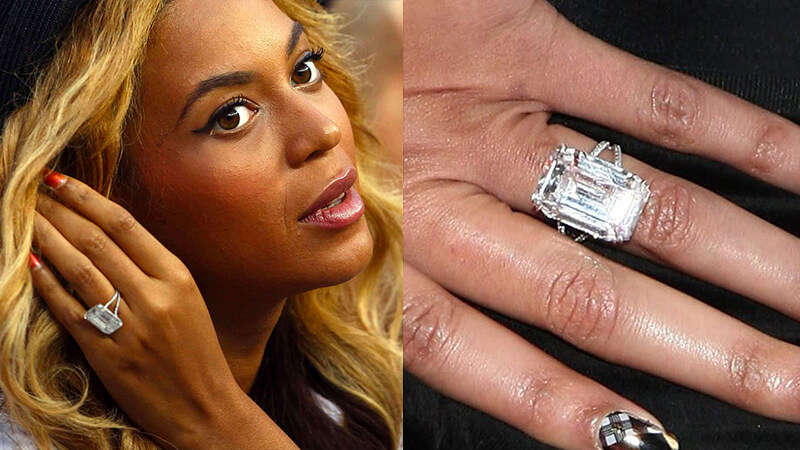 Emerald cut engagement rings have been a primary choice of Hollywood celebrities and they love to adorn themselves with the stunning emerald cut ring. From Elizabeth Taylor to Beyoncé, everyone loves to prettify their fingers with emerald cut engagement rings. 
Halo Ring Style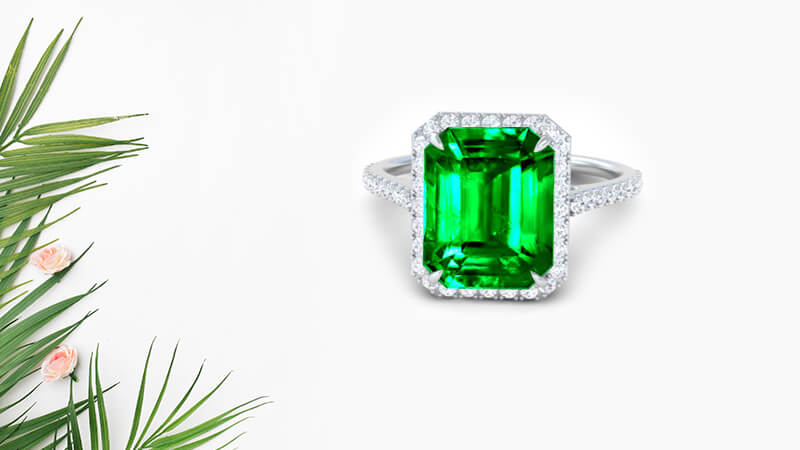 Halo ring setting is unique and beautiful in itself. The luxurious appeal of the halo engagement ring will steal the attention of people and make your engagement day brighter. The center stone in the emerald cut ring is encircled by diamonds, most of the time, unless you want a unique halo with a color stone. Emerald, sapphire, or ruby as the center gemstone will give a royal appearance to the halo ring style.
Three stone ring style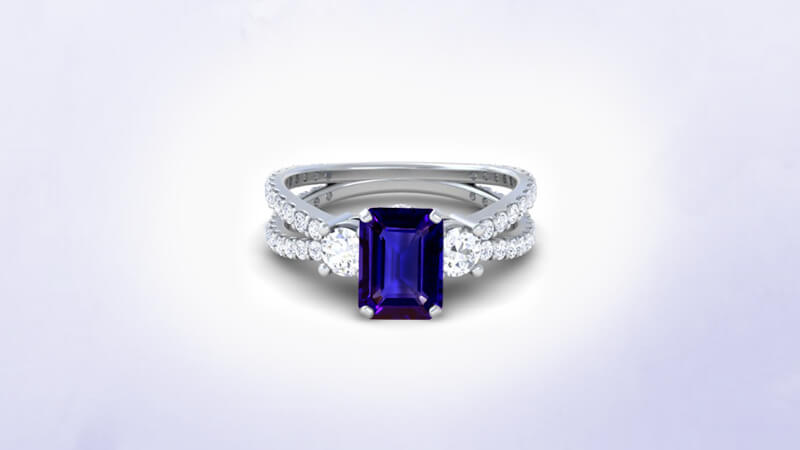 Want to do something unique for her on your engagement day? Present her a beautiful three-stone emerald cut engagement ring. Emerald cut gemstone at the center of the three-stone ring will magnify the beauty of your partner's hand. Explore our enormous collection of loose emerald cut gemstones and customize your ring with your selected gemstone.
At GemsNY, we provide you many options along with the customization service by which you can easily choose your favorite piece of ring setting. Also, our dedicated staff will be delighted to help you in identifying your ideal engagement ring. We hope that this ultimate guide has helped you know the significance of emerald cut engagement rings.