Congratulations on tying the knot! You and your partner are about to embark on a new chapter in your lives together, and I wish you good health and happiness.
Marriage is a joyful and significant moment in one's life. And after the big day comes a romantic getaway for the newlywed couple. So, it goes without saying that your honeymoon should be an unforgettable and joyous celebration of your love. Make it an experience that you'll cherish forever!
Every couple has a different idea of a honeymoon. For some, going to a resort and basking in the sun by the poolside is the perfect honeymoon, while others may prefer exploring the great outdoors. However, if you and your partner are a couple looking for a getaway that is not only romantic but also full of excitement and adventure, some honeymoon destinations come to mind. Let's check them out!
Galapagos Island
The Galapagos Islands are a must-visit destination for couples who are fascinated by stories of Darwin's seafaring adventures and the possibility of an up-close experience with the wild! You and your partner get to enjoy land and sea excursions where you'll come across wildlife creatures you have never seen before, such as marine iguanas, frigate birds, waved albatrosses, giant tortoises, and more! While you are on your sea excursions, you pair a beautiful sapphire necklace with your outfit to complement the surroundings!
You can also stay at the island's newest lodgings, the Pikaia Lodge, which is perched atop a volcano crater. Moreover, you can also have a fun and great time swimming or kayaking beside the golden rays and sea lions or visiting the giant tortoise reserve.
Maui, Hawaii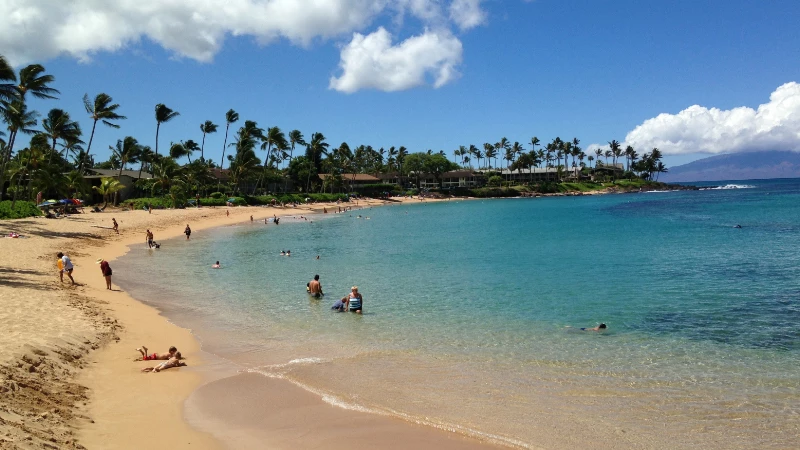 Maui is one of the popular and exotic destinations for couples to go on their honeymoon! It is well-known for its sparkling beaches and a shoreline that stretches up to 30 miles. It is also famous for its lush tropical surroundings, the volcano, and gushing waterfalls. The turquoise waters aren't the only thing that attracts couples here. If you and your partner love adventurous activities like cliff diving, snorkeling, or hiking, Maui is a great choice!
For a travel-inspired jewelry look, you can go for jewelry pieces featuring emeralds (to match the green nature around you) or aquamarines to complement the serene waters. But don't wear jewelry when doing activities, like snorkeling, to avoid losing them!
Riviera Maya, Mexico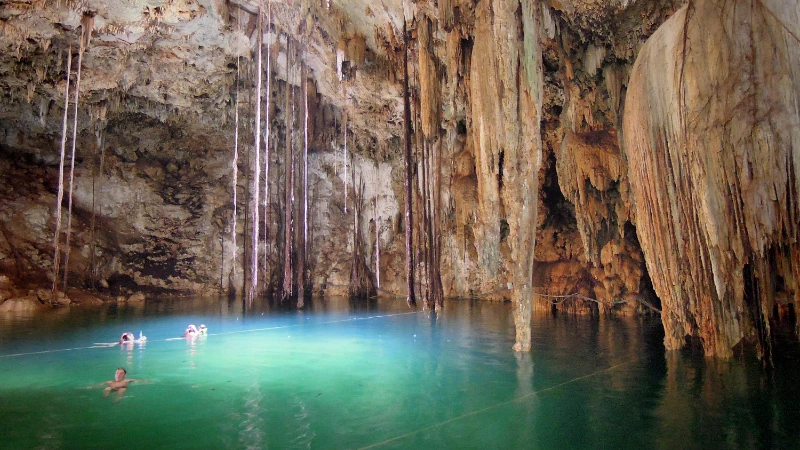 Are you ready for a fun honeymoon getaway along Mexico's Caribbean coast? The Rio Secreto will leave you thrilled and in awe! The mysterious Rio Secreto, which translates to Secret River, is a network of underground tunnels, rivers, and caves where travelers can go hiking, swimming, and snorkeling. Not just that! You also get to enjoy the view of stalagmites, stalactites, as well as sleeping bats around you. Such a sight to see!
An alexandrite ring is the perfect jewelry choice when you are in a beautiful place like Riviera Maya.
Stowe, Vermont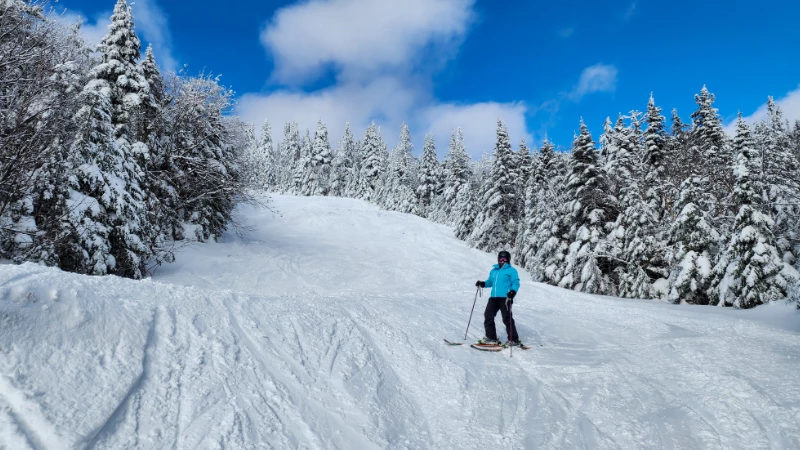 If you and your partner are eager for an adventurous honeymoon in the snow, Stowe is a breathtaking location! It lies in the northern part of Vermont and is well-known for its ski resorts as well as trails that take you right up close to enigmatic nature. Those honeymooners who want to enjoy exploring nature and wildlife will find a romantic and thrilling getaway in Stowe, thanks to its verdant forests and stunning mountain passes!
While you can go skiing and hiking at Mount Mansfield during the day, camping under the stars at Smugglers' Notch State Park is the perfect and romantic way to end the day. And a snowy place like this calls for diamond jewelry pieces to match the sparkling and beautiful aesthetic!
Supai, Arizona
Supai is an underappreciated destination that is perfect for couples who want to enjoy an exotic honeymoon! It is a hidden treasure situated deep in the middle of Grand Canyon National Park and is thought to be one of the most remote places in the USA.
Here's a fun fact for you! Suapi is the only place in the USA where mules still do mail delivery, and it is only reachable by helicopter! Despite that, couples love visiting this remote spot as an escape from the hustle-bustle of city life. You and your partner can check out the Mooney and Navajo Falls, visit the creek of Tigabo Supai, and enjoy trekking and camping close to Havasu Falls.
Honeymoon Jewelry For You
There is an adventurous and fun honeymoon for every couple, no matter what kind of thrills you are craving for! And while you are packing your bags for the getaway, don't forget your jewelry pieces for every outfit that you'll wear there! At GemsNY, you can find a diverse collection of beautiful gemstone jewelry.