Alexandrite is a captivating gemstone that displays a remarkable color-changing phenomenon. It shifts its color from green in daylight to a vibrant red under incandescent light, making it a unique and highly sought-after gem. While alexandrite jewelry can be expensive, creating your own DIY alexandrite necklace allows you to add a touch of elegance to your jewelry collection without breaking the bank. In this article, we will explore some creative and inspiring ideas for crafting your own alexandrite necklace.
So, What are alexandrite necklace ideas to wear June birthstone in a more stylish way?
1. Wire-Wrapped Pendant Necklace
Wire wrapping is a popular technique that allows you to create intricate and personalized accessory designs. To make a wire-wrapped alexandrite pendant necklace, you will need a beautiful alexandrite gemstone, jewelry wire, pliers, and a chain or cord for the necklace. Start carefully wrapping the wire around the stone, creating an elegant and secure setting. Then, attach the pendant to the chain or cord, and you are ready with a stunning handmade alexandrite necklace.
2. Beaded Statement Necklace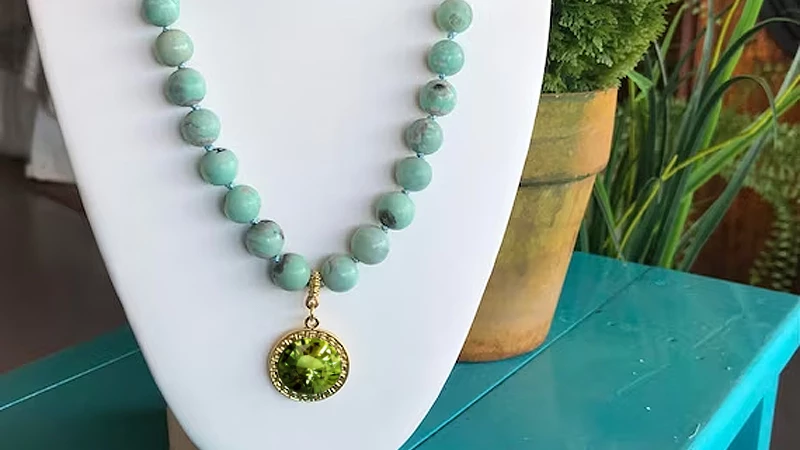 Creating a beaded alexandrite statement necklace can be a playful project. Select an assortment of beads in complementary colors, such as purple, green and silver, to accentuate the beauty of the alexandrite gemstone. Experiment with various bead sizes and shapes to add texture and visual interest to your necklace. String the beads into a durable beading wire, and finish with a clasp of your choice. The result will be a glamorous and eye-catching alexandrite necklace that is sure to turn heads.
3. Charm Necklace With Alexandrite Accent
If you prefer a more delicate and dainty style, consider making a charm necklace with an alexandrite accent. Start by gathering a selection of small charms that hold significance to you, such as initials, hearts, or nature-inspired designs. Attach these charms to a delicate chain and finally, add a single alexandrite gemstone as a centerstone, creating a charming and sentimental piece that showcases the unique beauty of the stone.
4. Birthstone Lariat Necklace
A lariat necklace is a versatile and elegant accessory that can be customized to feature the birthstone of your choice. To create a birthstone lariat necklace with alexandrite, you will need a length of chain, a jump ring, and an alexandrite gemstone. Attach the jump ring to the center of the chain, and thread the alexandrite gemstone onto it. You can adjust the length of the necklace to your liking by leaving the ends of the chain open or adding additional jump rings. This DIY hack not only allows you to showcase the enchanting beauty of alexandrite but also gives a personalized touch to the symbolism of alexandrite birthstone.
5. Layered Necklace With Alexandrite Pendant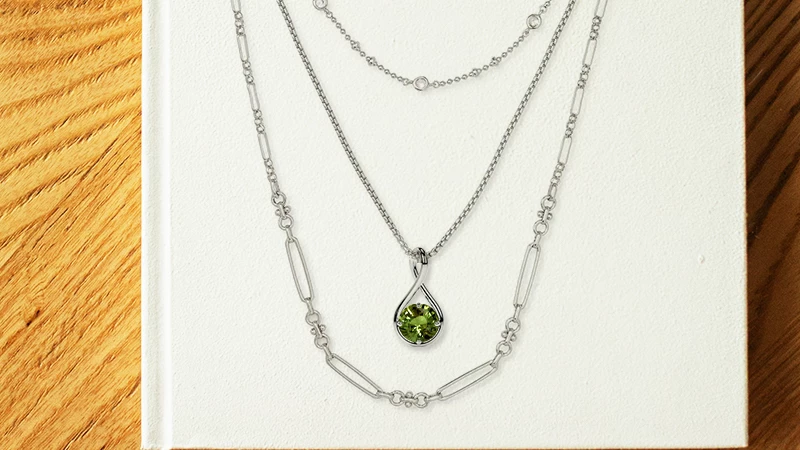 Layered necklaces have gained popularity in recent years due to their trendy and stylish appearance. Create your own layered necklace featuring an alexandrite pendant as the centerstone. Select a variety of chains in different lengths and styles, ensuring they complement each other and create a cohesive look. Attach the chains together at one end, and add the alexandrite pendant to the longest chain to elaborate its beauty. This DIY will result in a fashionable and sophisticated necklace that can be worn alone or layered with other necklaces for a personalized statement.
When it comes to creating your own DIY alexandrite necklace, the possibilities are endless. Whether you prefer wire wrapping, beading, or charm-based designs, the key is to let your creativity shine through. By crafting a personalized alexandrite necklace, you not only add a touch of elegance to your jewelry collection but also create a piece that holds sentimental value. Embrace the beauty of alexandrite and enjoy the satisfaction of wearing a unique jewel made by you.
If you want to create your own piece of jewelry with lesser effort, you can do this with the help of some popular websites. Even on GemsNY, you can easily create your own alexandrite pendant necklace. Here is how you can do this in some simple steps. 
Choose A Gemstone
Start with deciding on the gemstone. Choose gemstone attributes such as gemstone cut, clarity, and carat weight. The gemstone cut contributes the most to the overall beauty of your pendant necklace, so choose wisely from different available gemstone cuts. Proceed further to get it fixed in a pendant setting.
Select A Pendant Setting
Start by carefully placing the alexandrite gemstone into the different pendant settings virtually. Ensure that it is secure and centered within the setting. You can try different gemstone settings such as prong, bezel and halo.
Choose A Metal Type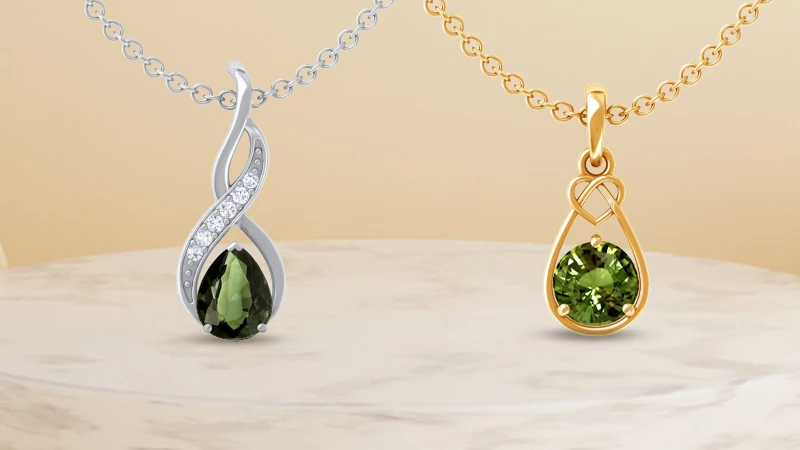 From white, yellow, and rose gold, you can choose any metal for your pendant. You can either go for a chain in the same metal or can create a combination of your alexandrite pendant with any chain already in your jewelry collection.
That's it! In just three simple steps, you curate the jewel of your choice.
There are a couple of things you should remember when creating your own alexandrite pendant necklace.
Metal Should Suit Your Skin
Before choosing a metal, you should ascertain that it suits your skin tone and that you are not allergic to it. Because of its mesmerizing color-changing properties, alexandrite jewelry is simply irresistible. Therefore, you will likely wear it on most occasions. So, it should be a skin-friendly jewel.
Don't Forget To Consider The Occasion
If you are creating a jewel for any special occasion, such as a party or fashion event then you need to make it bold and fancy. On the other hand, if you are creating everyday wear alexandrite jewelry pieces then you should keep them simple with minimal adornments. 
Avoid Exposing Alexandrite To Excessive Heat Or Chemicals
When putting the gemstone and other components together, you should avoid exposing the gemstone to excessive heat or adhesives that can spoil its surface. Some harsh chemicals or exposure to excessive heat may affect the polish of the gemstone and can downgrade the beauty of the entire jewel.
Congratulations! You have successfully created your own unique alexandrite necklace. Admire your craftsmanship and enjoy wearing your one-of-a-kind piece of jewelry. Remember, the beauty of a self-made necklace lies not only in its appearance but also in the love and creativity you invested in its creation.