In the world of gemstones, only a few stones can stand in front of the mesmerizing beauty of the alexandrite. This gemstone has become a popular choice for every jewelry enthusiast because of its color-changing properties. Whether you're searching for an elegant yet sophisticated necklace to complement your style or seeking a significant gift for someone special, an alexandrite pendant necklace is a brilliant choice.
In this blog, we'll explore the unique characteristics and significance of an alexandrite pendant necklace and will discover how it is perfect for any occasion. 
Discovering the Beauty of Alexandrite:
Alexandrite, also known for its color-changing abilities, is a birthstone for the June-babies. Its phenomenon specialty makes it an exception. Under natural sunlight, it appears with an aesthetic greenish-blue hue like an emerald whereas, in fluorescent lighting, it changes its color into a reddish-purple shade, reminiscent of a ruby. This effect is known as the alexandrite effect, making it one of the most unique gemstones of all time.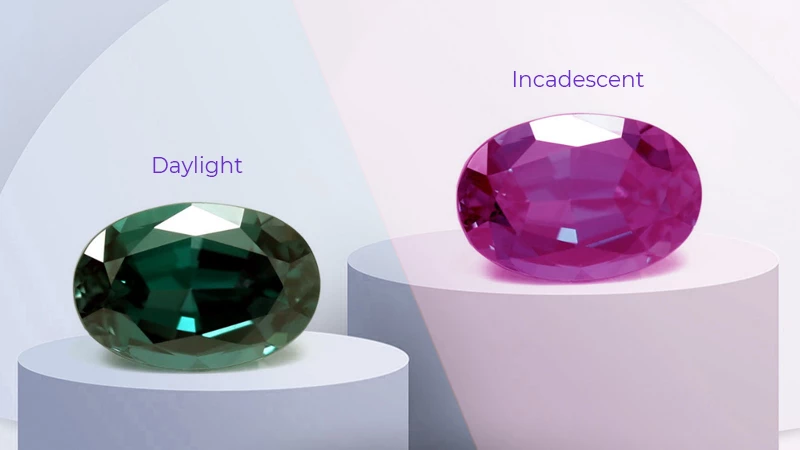 The Ageless Allure of Alexandrite Pendant Necklace:
Necklaces with alexandrite pendants combine the beauty of a gemstone with the elegance and sophistication of a pendant design. Whether you like to wear an iconic solitaire pendant or a contemporary design, an alexandrite pendant necklace naturally brings out the ageless allure. 
You can wear an alexandrite pendant necklace everywhere because of its versatility.
Wear it to a party or to your workplace, it will enhance your persona every time.
Significance of Alexandrite Pendant Necklace:
Beyond its aesthetic appeal, the alexandrite pendant necklaces symbolize the phases of our lives. They represent continuous balance and transformation, showing the dual aspect of life.
Alexandrite gemstones remind us to overcome our obstacles and adapt to changes. Wearing an alexandrite pendant can change you as a person by switching your thoughts to the positive side, making you stay open to new challenges.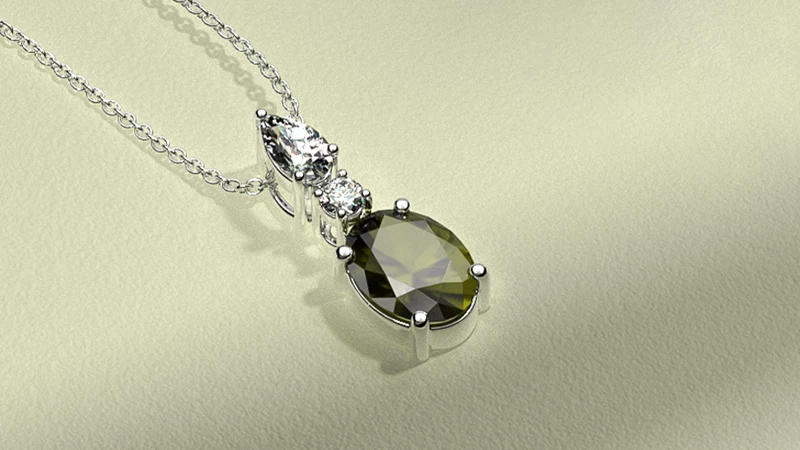 Alexandrite as the Birthstone for June-babies:
Alexandrite carries some more significance for those who are born in the month of June. As their birthstone, it directly connects with their personality, individuality and identity. The color-changing ability represents the different moods, personalities and ever-changing dynamics of life.
Gifting an alexandrite pendant necklace to those who are born this month can express your excitement for their birthday and feelings towards them.
Other than birthdays, alexandrite pendant necklaces are also perfect for occasions like– weddings, anniversaries, graduations and promotions. They convey appreciation, admiration and love. The person receiving alexandrite jewelry as a gift will be touched by the thoughtfulness.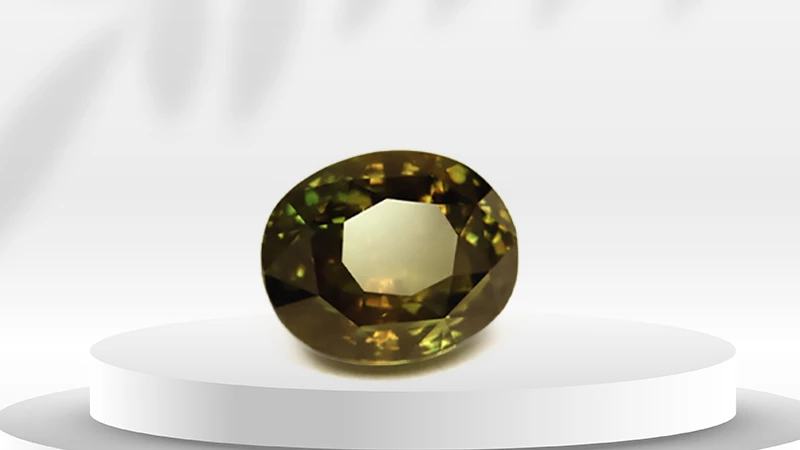 Finding an Authentic Alexandrite Pendant Necklace:
There are some major factors to keep in mind while finding an authentic alexandrite pendant necklace.
First of all, alexandrites are rare gemstones that are not easily available everywhere. Consult a professional gemologist specialized in Alexandrite jewelry who can also provide the certification of authenticity.
And secondly, there are varieties of designs available in the market, consider opting for the one that reflects your personality, personal style and preference.
The quality of alexandrite plays a vital role in its authenticity. Opt for the one that has a good color grade and cut. Search for intense color-changing ability as it is the speciality of the alexandrite gemstones.
Alexandrite: Complementing your Jewelry Collection:
Alexandrite pendant necklace can complement your whole collection of jewelry especially if you already own other alexandrite jewelry pieces such as– alexandrite rings, earrings, etc. Pair different pieces of alexandrite jewelry together to make an elegant look for yourself.
Maintenance of Alexandrite Pendant Necklace:
Proper care of the alexandrite pendant necklace is essential to maintain its beauty and increase its longevity. It requires gentle handling; avoid cleaning it with harsh chemicals as it can damage the beauty of your alexandrite pendant necklace. Rather wash it with mild soap and muslin cloth which can help maintain its beauty.
While storing it, avoid keeping it with your other jewelry to prevent scratching and tangling. Consider keeping it in a separate jewelry box or pouch which is specifically designed for gemstones only to protect it from the high temperature, and dust when it is not in use.
Follow these simple instructions to enjoy styling it in the future years.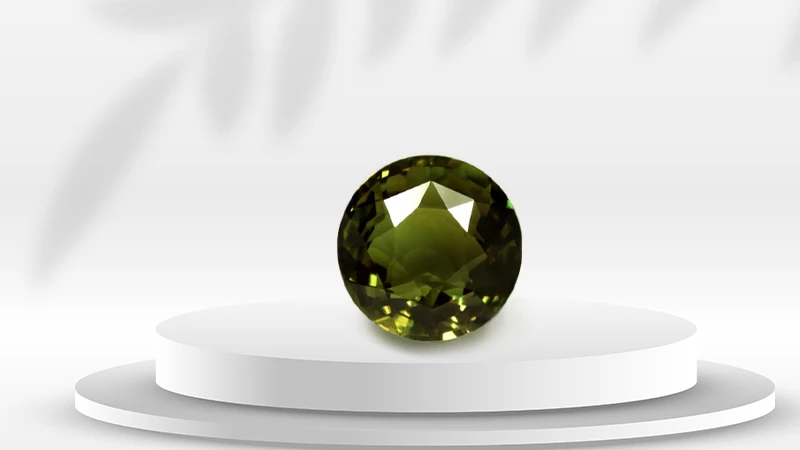 Conclusion
Alexandrite pendant necklace can be a perfect choice if you consider adding it to your jewelry collection. Its ageless beauty, color-changing ability, and symbolic meaning make it ideal for any occasion. Whether you wear it to your graduation party, office party or any other party, you will surely grab the attention of the crowd.
We at GemsNY, provide you with a huge variety of alexandrite jewelry pieces. Check out our website to learn more!