Marilyn Monroe once said, "diamonds are a girl's best friend!" and we couldn't agree more. So if you are looking for an engagement ring and want to go the traditional route, then choosing a diamond ring is the way to go!
Diamonds are the hardest-known gemstone on the planet, ranking 10/10 on the Mohs scale of hardness. Due to their durability along with unmatched brilliance and sparkle, diamonds have always been a favorite amongst brides when it comes to choosing an engagement ring.
Among the endless shapes diamonds are available in, from the classic round to fancy-shaped diamonds, you can definitely find the one that suits your style. But do you know that your preferred shape can actually say a lot about your personality? 
Though there's no science to justify these conclusions, they are quite fun to know. According to Diamond Cutters International, there are symbolic meanings associated with each shape, so let's dive in to find out what your preference says about you!
Round Shape
Let's start with the most loved and preferred shape of diamonds, the classic round, brilliant cut.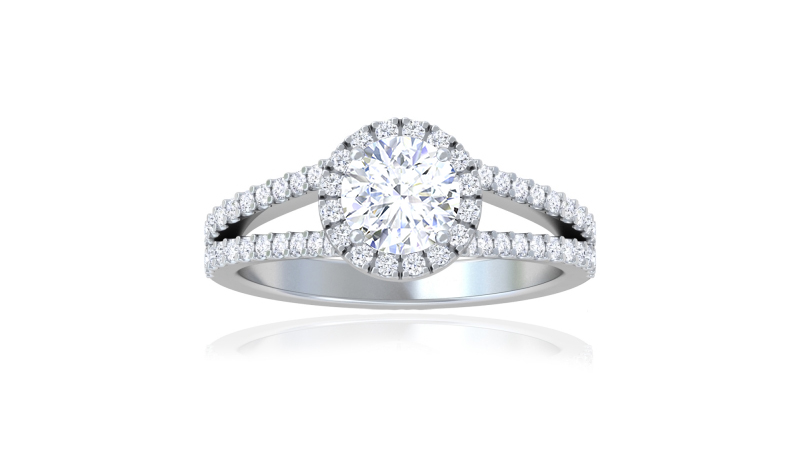 Rooted in tradition, a round diamond is favored for its perfect symmetry and light performance. Women who choose a round diamond are said to be traditional in nature. They are honest, committed, somewhat conservative and have a classy and elegant style in accessories.
Princess Shape
A  'Princess' cut  (square modified brilliant-cut) is synonymous with the woman who is strong-willed and self-assured.  This fancy shape of a diamond means that she is a fun-loving person, true to heart, loves making spontaneous plans, fearless leader, and exudes passion in all that she does.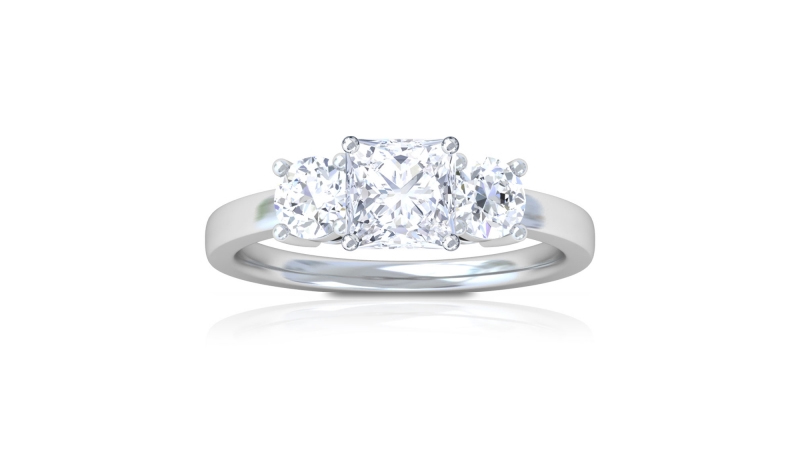 Oval shape 
Oval diamond engagement rings are also one of the most desired shapes as they add a more slender appearance to the fingers with their elongated shape. Choosing an oval shape means that you think out of the box, but you are still rooted in tradition. It shows that you are a dependable person, and oftentimes, a bit predictable.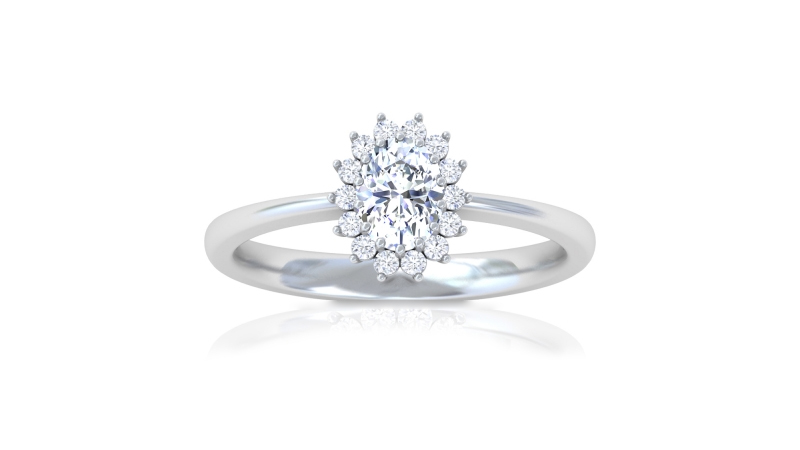 Cushion shape
The feminist in you will say thank you for choosing the cushion shape. The cushion-shaped diamond was once a very popular shape for engagement rings and has now resurfaced to become a favorite again among the new brides. This shape conveys that the wearer is effortlessly elegant, yet contemporary, highly feminine, and loves to play around with her style.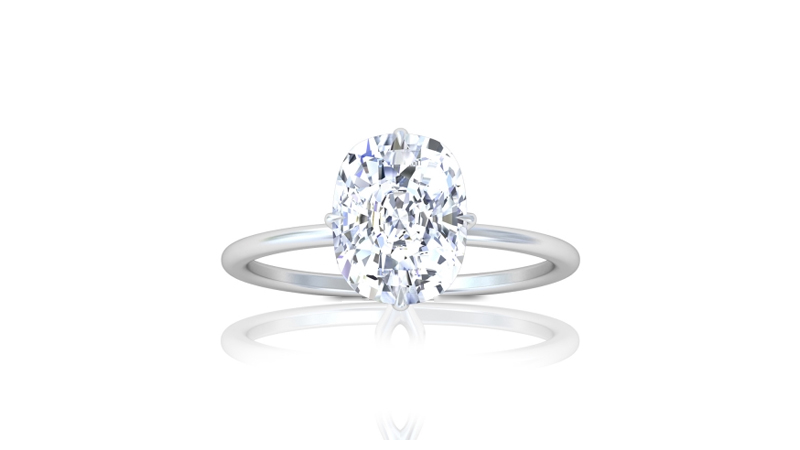 Marquise Shape
This fancy-shaped diamond is definitely loved by women who are goal-oriented and place a high value on status. They like to think out of the box; they love drama; and they  are edgy and are not afraid to speak their minds. 
Marquise shape is definitely one of the most stylish shapes of diamond and has been highly preferred by the brides of today as they appear visually bigger than they are. Engagement rings with marquise-shaped diamonds are definitely game-changer fancy rings that people swoon over!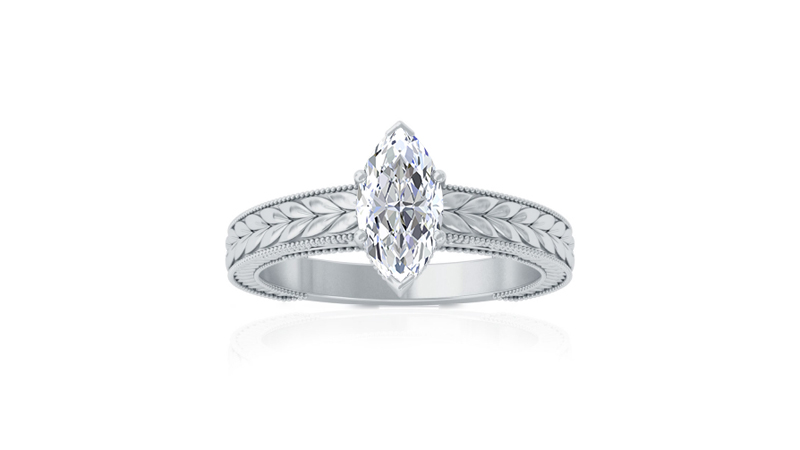 Emerald Shape
If sophistication is your middle name then the emerald-shaped diamond is the perfect shape to define your personality! The best and the most elegant shape of diamond for your engagement ring is the emerald cut as it makes your fingers look thinner & longer and adds a bit of sparkle to your hands which also makes the ring look bigger, an added advantage to what you deserve. Women who choose this type of  diamond have a very good sense of who they are and are not dependent on others for approval of their choices.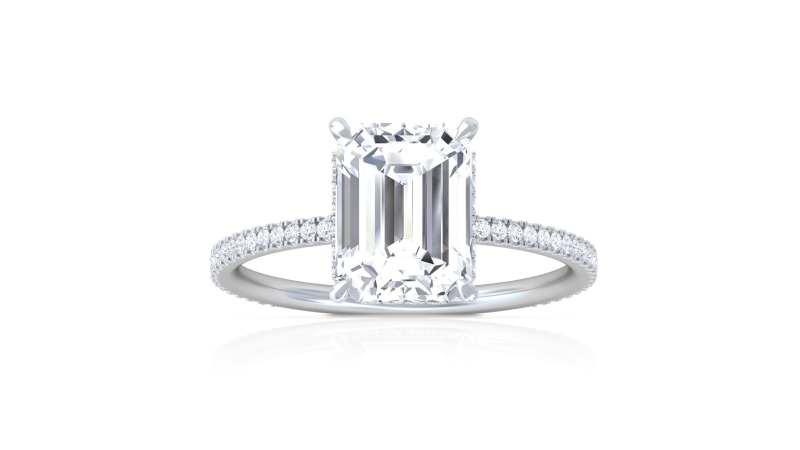 Pear shape
The exceptional tear-drop or pear-shaped diamond ring is one of the most loved and highly popular engagement rings. The pear-shaped diamonds represent that the wearer is highly stylish, known to experiment with her looks, easy and fun to be with, and outgoing in nature. It is also said that women who choose this shape, know heartbreak, but refuse to let it define who they are.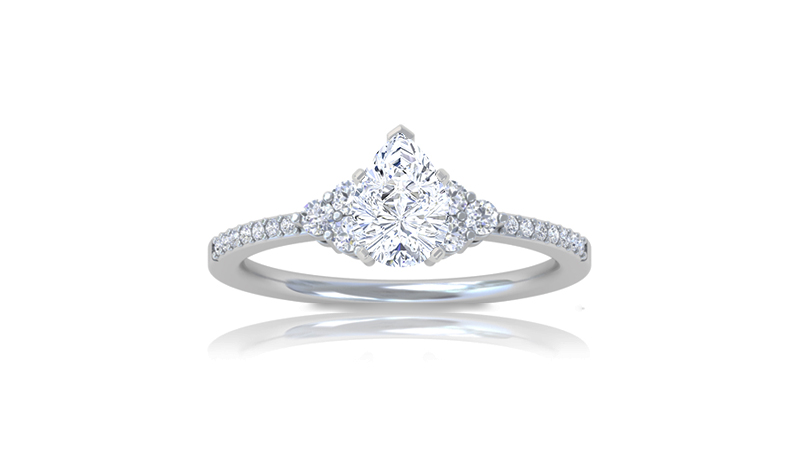 If you think that any of these shapes defines your personality then choosing that style would be a great idea. Ultimately though, you can choose your preferred style with no meaning attached to it other than, "I like this shape!" So go ahead and get to shopping! 
GemsNY has the finest collection of all types of fancy-shaped diamonds for your most favorite engagement ring. So go all out to try them and choose the perfect ring for yourself. We have 50,000+ natural gemstones in different shapes and sizes to choose from. Click here to explore our diamond engagement rings section.