Choosing a diamond for your engagement ring is not a course for the faint-hearted. You need to go through intense research before purchasing a diamond. This research should include whether you need a natural diamond or a lab-created diamond and the size of the diamond suitable for the engagement ring.
An engagement marks the beginning of a new journey in life. In this journey, you will require funds to have a smooth life and therefore, you should also keep the price factor in mind when buying a diamond.
Well, sometimes your research about diamonds will take you to a dead-end where you will find yourself confused about whether you should choose a lab-created diamond or a natural diamond. The choice of lab-grown diamonds requires detailed analysis that we have already done to make things easier for you. Get set go.
What are Lab-created Diamonds?
Lab-created diamonds are carbon atoms arranged in the same way they are present in a natural diamond. In highly controlled laboratories, carbon crystals are put under the same conditions which are responsible for the creation of natural diamonds. A lab-created diamond has the same optical and chemical properties.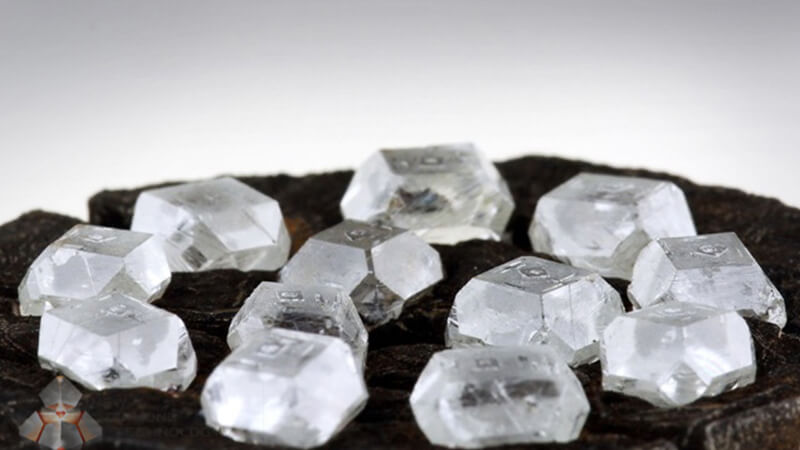 How Diamonds are Created in Laboratories:
You might be curious to know the procedure of creating a diamond in a lab so without any technical jargon let's proceed to understand the procedure in simple words to make the choice of lab-grown diamonds easier for you.
There are two methods of growing diamonds in laboratories.
1. HPHT Growing Method:
HPHT simply means High Pressure and High Temperature. This method was developed by the GE Group to create lab diamonds for industrial use. The quality of diamonds produced using this method is not appropriate for jewelry. However, due to subsequent improvements in the technique we can now obtain top-grade diamonds suitable for jewelry through this method.
Let us understand how the HPHT method works
A tiny diamond is placed in a capsule, followed by metallic flux and graphite powder.
Then this capsule is placed in the reactor and surrounded by metal anvils.
Anvils squeeze the capsule, and the temperature is increased up to 1400 degrees.
Graphite powder starts dissolving with metal flux and its carbon molecules start crystalizing on the diamond seed. This makes a tiny diamond a size diamond.
After cutting and polishing, a lab-created diamond is ready to use.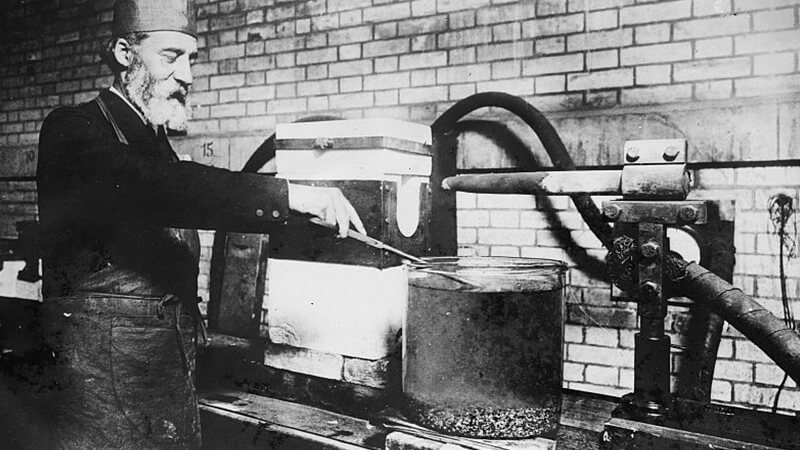 2. CVD Growing Method: 
Chemical Vapour Deposition (CVD) is the most popular method of creating lab diamonds these days because, in comparison to HPHT, the CVD diamond growing method requires less temperature and pressure.
Let us Understand How CVD Method Works:
Thin diamond plates in square shape are placed inside the CVD chamber.
After this CVD chamber is sealed. A vacuum is created inside the chamber, and the temperature is increased up to 850 degrees.
Methane gas is released into the chamber, and then released methane is ionized by a microwave beam. This releases carbon atoms.
Carbon atoms start attaching to thin diamond plates and turn them into grown diamonds.
Cutting and polishing is the final step.
If you compare both procedures, the CVD process gives comparatively good diamonds for jewelry purposes.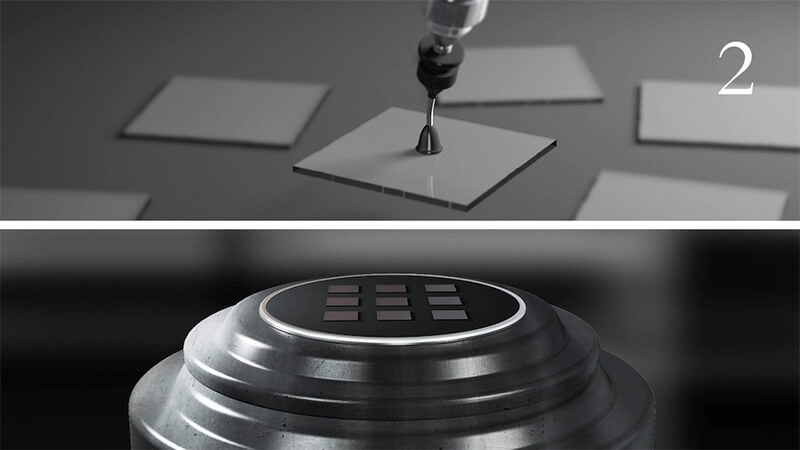 What Does GIA Say About Lab-grown Diamonds?
GIA says that chemically the purest diamonds are Type IIa. Only 2% of natural diamonds produced by earth are of Type IIa. Formation of a natural type IIa diamond takes millions of years but this can be done in a laboratory in just a few months. At GIA, both natural and lab-grown diamonds undergo the same process of testing. For the lab-created diamonds, GIA issues a laboratory-grown Diamond Report with a precautionary message for consumers.
Difference Between Lab-grown Diamonds and Natural Diamonds:
Before choosing a Lab-grown diamond, you should understand the major differences between a lab-grown diamond and a natural diamond.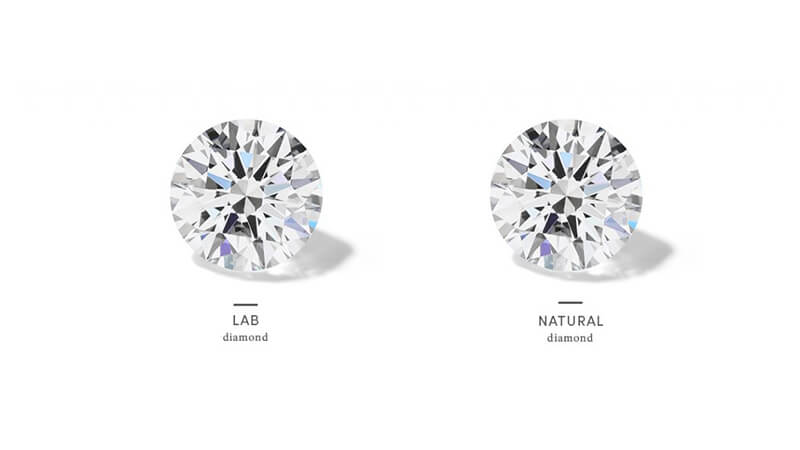 Are the differences visible?
You will be surprised to know that there are no visible differences between a lab-created and a natural diamond.
What are the differences in the 4Cs? 
This will make you scratch your head. If we compare the 4Cs of a natural diamond and a lab-created diamond, the differences are nil.
How to identify a lab-grown Diamond?
Natural diamonds have tiny nitrogen particles that lab-grown diamonds do not have. This is one of the factors gemologists use to identify natural diamonds.
Bottom line:
The difference between a natural and lab-grown diamond is not easy to spot. One will require a gemological instrument or a GIA certificate to differentiate a lab-created diamond from a natural diamond. The choice of a lab-grown diamond for an engagement ring will save you a lot of money. A well-designed ring with a lab-grown diamond can look equally elegant as a natural diamond ring.
So, if you are planning to buy some home appliances for your future life, then having a lab-grown diamond engagement ring can be a wise decision because it will save you money for other things. In conclusion, we can say that lab-grown diamonds are the right choice, but you should always purchase them with proper documentation.