The king of all the gemstones – Ruby has earned its throne because of its fiery red tone, and striking appearance. Ruby is one of the cardinal gemstones alongside diamond, sapphire, emerald, and amethyst. The gemstone of royalty has graced many crowns and other jewelry of Queen Elizabeth. 
Where did the name ruby come from, and what does it mean?
Introducing the Ruby
Ruby comes from the Latin word ruber which means red. The ruby comes from a mineral called corundum, the same as sapphire, that's why ruby and sapphire are known as the sister stones! Ruby gets its color from the element chromium mixed with corundum. In Eastern culture, ruby has been described as "a drop of Mother Earth's heart's blood." What do you think about that?
Ruby scores a 9 out of 10 on the Mohs scale of hardness making it the most durable, resilient to scratches, and hard gem, alongside its sister stone, sapphire. This means that one can wear a ruby ring or any other ruby jewelry on a daily basis. Gemstones have always had a huge impact on a person's progress in life according to astrology. Over the years ruby has become a symbol of love, passion, wealth, and more. 
Today let's understand how ruby is a boon to society from an astrological standpoint and what it symbolizes!
Ruby Symbolism 
The July birthstone is believed to be a symbol of dramatic beauty, love, passion, and success. Because the July birthstone is one of the twelve stones listed in the Bible, many ancient cultures thought it to be immensely powerful. Hence, it represented the ideals of beauty and wisdom in ancient times. 
Not only in ancient times was ruby considered lucky but in the medieval era too it had a huge significance. The European royals used rubies to showcase their wealth, health, and power.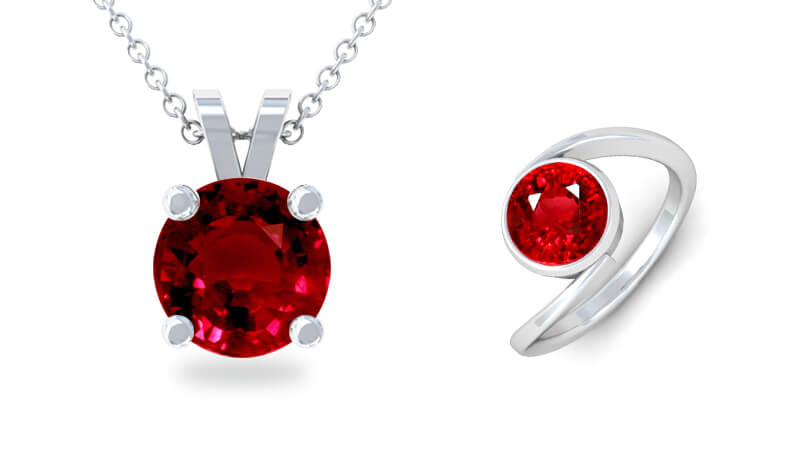 In the Hindu belief system, the Sun is revered as a god because life on earth would not be possible without the sun. It is also said to shield us from all evil and enhance peace of mind, just like that, the ruby, as the legends call the fiery gem an emblem of energy, is here to protect us all from the negative energies around us.
A symbol so strong, does it not tempt you to have a ruby accessory in your vanity too?
Ruby and Its Astrological Effects
The birthstone of July has gained popularity as the stone of love, wealth, and a prosperous future. This miraculous jewel, however, has more remarkable qualities than its beauty. The astrological world dictates many positive effects of wearing a ruby – from warding off evils to rejuvenating health conditions, and more. Let's know more about what you can conquer if you decide to wear a ruby from an astrological point of view.
Wards off evil
Gives mental strength
Brings name and fame
Commands authority and luxury
Improves relationships
1. Wards Off Evil
It is said that when a ruby is placed under the pillow it will guard its wearer against evil spirits and bad dreams. One should consult an astrologer if one feels any kind of negativity or experiences nightmares frequently.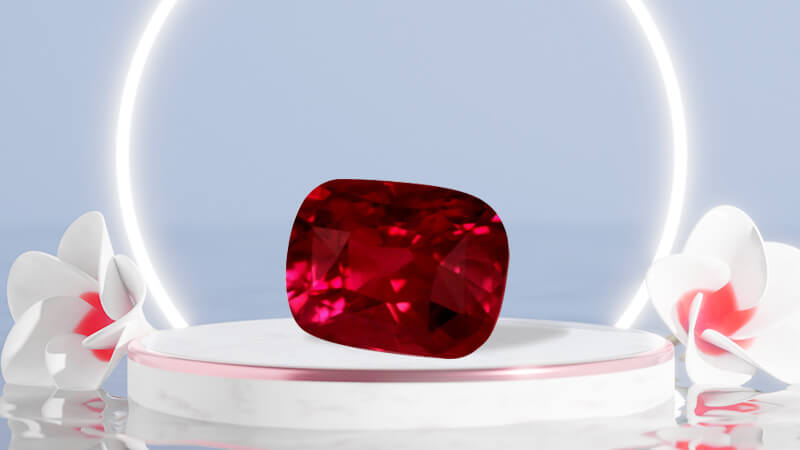 You can choose your preferred accessory – a ruby ring or a Ruby pendant, it should touch your skin to give a positive result. This immediate contact transfers the gemstone's energy and powers to your chakras. As a result, you'll notice improvements in your behavior and the energy around you.
2. Gives Mental Strength
Ruby is known as the "King of Gems" because of its connection with the Sun. It bestows mental well-being and boosts the wearer's virtues.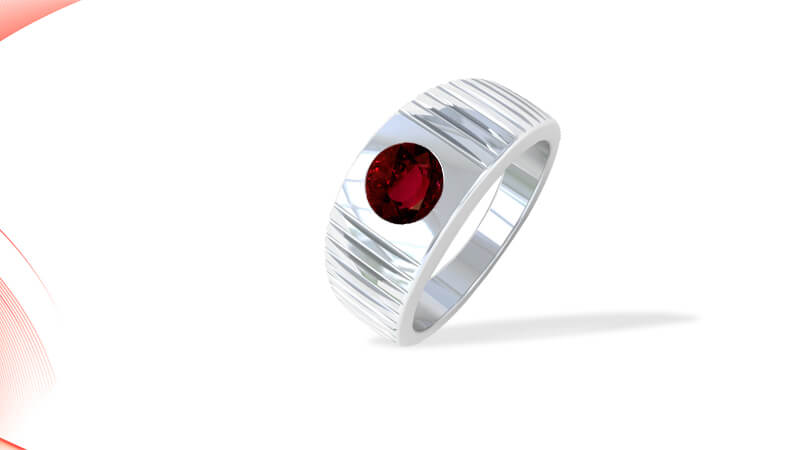 According to Vedic astrology, rubies represent the Navel Chakra in your body. It activates the navel chakra, which helps to clear thoughts of self-doubt and depression. Wearing this stone gives you a boost of self-assurance and zest for life.
3. Brings Name and Fame
What are the skills required to have a successful professional career? Creativity and self-confidence are the pillars that one requires to progress in one's career and guess what, Ruby enhances all these skills to be successful. Ruby not only promotes the wearer's in achieving great heights in the career but also brings status, and recognition in the chosen field. 
One must wear the right color, size, and weight ruby to reap all the benefits.
4. Commands Authority and Luxury
Living life king-size is surely the motto of all the ruby wearers. The king of all the gemstones is sure to make its wearer command authority and luxury in life. We all know that royalties all over the world love their gemstones, especially rubies… why? Because of its attribute of making them wealthier!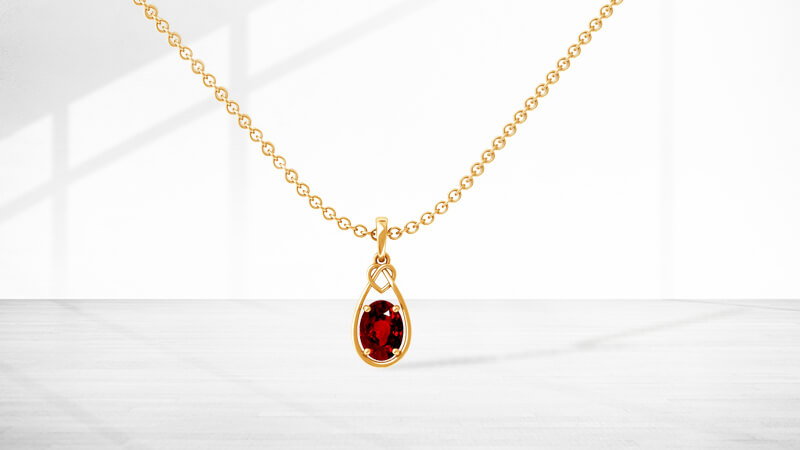 Many astrologers believe that wearing ruby improves one's financial situation, which leads to a more opulent lifestyle.
5. Improves Relationships
Ruby is said to be the gemstone of love and passion. Astrologers believe that these gems have the power to mend any kind of relationship. If you're looking to reform your relationship with your friends, family, or relatives, ruby might just help you mend it.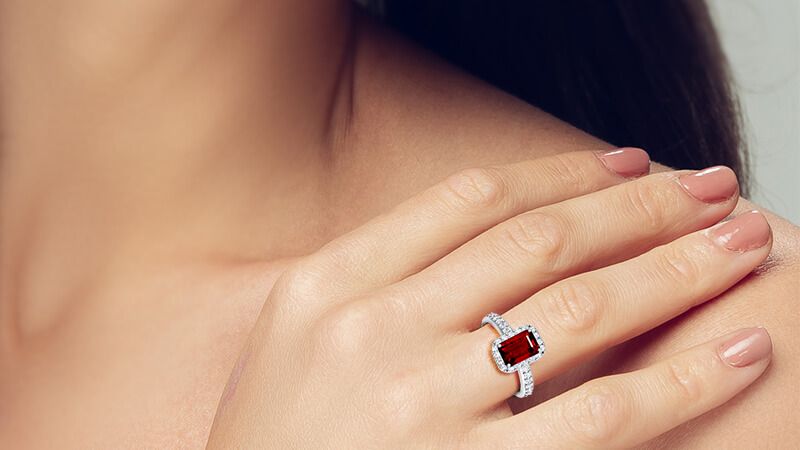 These are the advantages of wearing a ruby gemstone on the right ring finger at the right time. The most vital factor here is selecting the proper gemstone. A poor decision might entirely derail your chances of living a happy and prosperous life. Always consult your astrologer and jeweler before investing in any gemstone!