A precious gemstone becomes priceless when it has sentiments and stories attached to it, but have you ever wondered what makes a gemstone precious before it becomes priceless? Well, many factors measure the gemstone's worth. In case you are planning to buy a fresh gemstone or a jewelry piece with a gemstone, then do not get carried away by the cheesy sales pitches of jewelry sellers.
But what adds value to a gemstone? So here is everything you need to know before you choose a gemstone like a pro.
Rarity or the Location
A location where a gemstone can be found determines the gemstone's worth in many ways. The cost of resources at the mining location, ethical mining practices, and safety measures contribute to the overall worth of a gemstone.
Gemstones, such as tanzanite, are found in a very small area of the earth, which makes them highly valued. On the other hand, some gemstones can be created in laboratories; these types of gemstones are relatively less expensive.
Next, we have 4Cs, the most accurate tool to measure the gemstone's worth. 4Cs include color, clarity, cut and carat.
Let us discover how we can determine the worth of a gemstone using 4Cs.
Color
Color is the most dominating factor in all the 4Cs because it contributes the most to the appearance of a gemstone.
We can further divide the color into three components: hue (Shade of colors such as red, green, blue, etc.), Saturation (intensity of a color), and uniformity of the color.
The most valuable gemstone in its type is not the one that has an intense or the darkest shade but the one having optimal color distributed uniformly all over it.
Carat
Carat refers to the weight of the gemstone; one carat is 1/5th of a gram, it looks easy to understand that value increases with the increase in carat weight, but there is a catch. With the increase in carat weight, it becomes difficult to maintain other 3Cs in the gemstone.
If a gemstone in its higher carat weight maintains uniform color, flawless clarity, and the best cut, it becomes more expensive. Otherwise, the value of a gemstone does not increase relatively after a certain carat weight. Another reason higher-carat gemstones are not so expensive is that larger chunks are not suitable for jewelry purposes.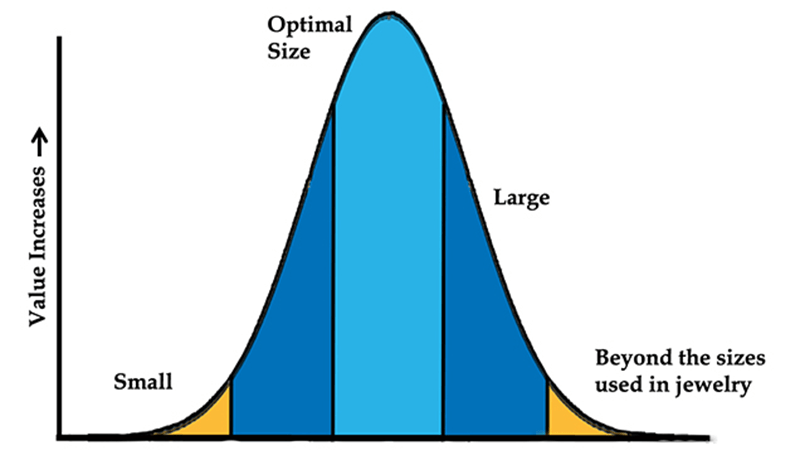 Clarity
The clarity of a gemstone refers to interruptions (or lack of them) you face when you try to see through it. It is also a significant factor in measuring the worth of a gemstone.
Two factors can affect clarity: one is the inclusions that a gemstone has, and the other is imperfections or scratches on the surface. Inclusions are not always responsible for downgrading the value of a gemstone. A star sapphire derives its value from needle-like inclusions.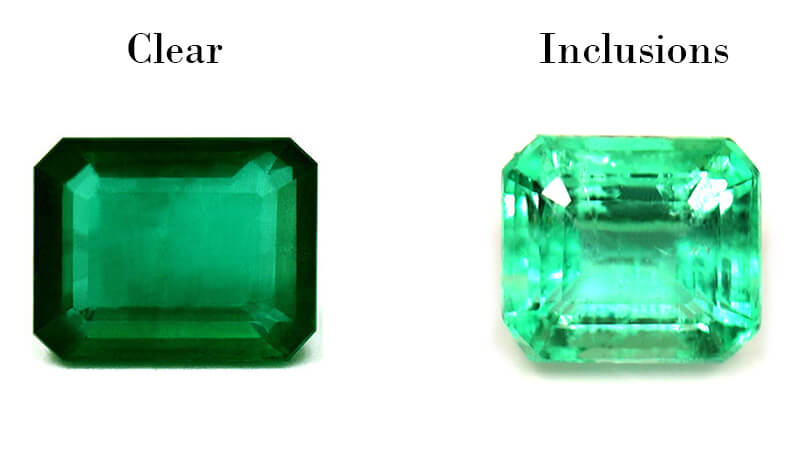 Cut
A high-quality cut not only measures the gemstone's worth but is an art that brings you the best out of the raw gemstone. While cutting a gemstone crystal, maintaining clarity, and keeping the wastage at a minimum level is walking on the edge of the knife because a slight imperfection can waste all the effort this is why the cut of a gemstone is a countable factor in the overall value.
A cut of gemstone in which light cannot hide, and we get the maximum brilliance is the most valuable one.
Apart from these five factors that affect the value of a gemstone, there can be some other factors responsible for a gemstone's worth, such as its geographical origin. A gemstone's value can also fluctuate with its demand & supply and legitimate factors in a particular geographic location.
We hope this write-up will help you pay a fair price for a gemstone of your choice. To know more about gemstones and gemstone jewelry, stay tuned to the GemsNY blog.