Just like we have a classic pairing of blue jeans and a white t-shirt, jewelry also has some classics that can be paired with any attire. Many posh and timeless pieces of jewelry are essentials in our jewelry boxes. These accessories are not only elegant and chic but also never go out of fashion!
If you're looking to invest in stylish jewels that will never fade away, then you're at the right place. Certain accessories go a long way as they can be paired with any attire in your closet like a pair of diamond stud earrings or a gemstone pendant.
Here are some evergreen jewelry ideas that are sure to make you look perkier and super stylish. These accessories will never get old-fashioned! Read on to know more.
Earrings
The most prized collection in a woman's vanity box is definitely earrings. Earrings are the jewelry that can make or break a person's whole look!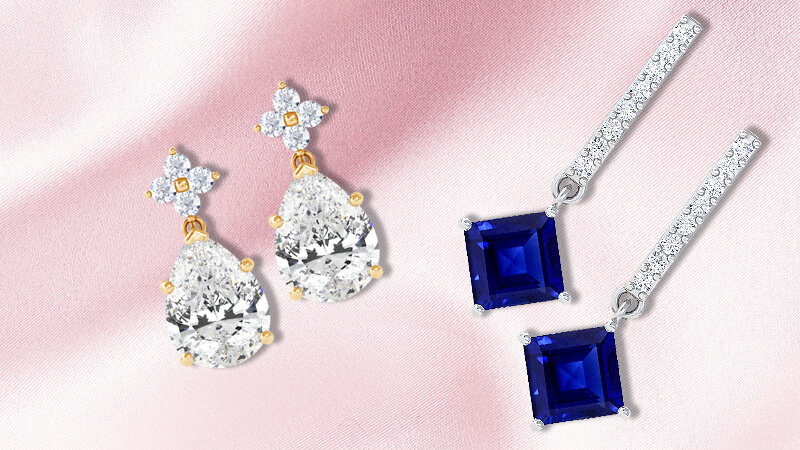 Diamond stud earrings are a must-have in every girl's vanity as these accessories never go out of fashion and can be paired with any outfit you desire. Color gemstone studs or dangle earrings are the pieces of jewelry that will make you look super fancy and stand out from the crowd while drawing the attention that you love so much!
Want to charm others? A pair of diamond or gemstone earrings is all you need! Jewelry idea to keep you in style always? Indeed it's a pair of earrings!
Rings
Looking for a piece of jewelry for a lifetime?
No one can go wrong with a gemstone ring.
An engagement ring is a prized possession of a lady. Rings that we use from a fashion perspective are a definite must-have in every girl's collection! There's nothing better than rings if you're looking out for an accessory that will make your hands look glamorous and sparkly.
Rings will accentuate your slender fingers and also help you to boost your confidence and feel empowered at the same time! Rings are here to win your heart. This accessory never goes out of style, and if you're investing in a color gemstone ring or a diamond ring, then you're in for a treat because these dazzling stones are gorgeous!
Pendants
Looking for an accessory that will be the closest to your heart, literally?
It's a classic gemstone pendant with a pop of color to it!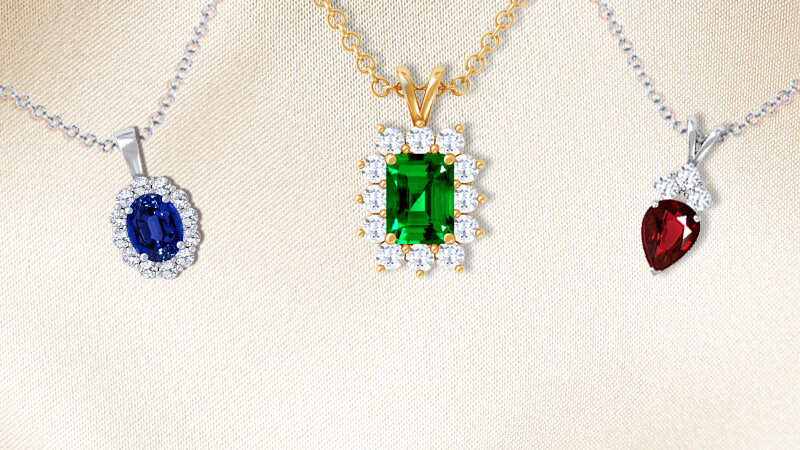 Life isn't perfect, but your jewelry can be. Make a bold statement with basic or extravagant jewelry like pendants. Necklaces, be it a minimalistic design or a statement piece, do add glamor to one's look! Isn't that the whole point of accessorizing?
Jewelry idea for the perfect getaway definitely has pendants on its lists!
Bands
What's a jewelry idea that will never fade away?
Bands!
What is a band?
Bands are accessories that one wears on one's finger like a ring, giving a classy and extraordinary appearance to an otherwise ordinary hand.
Bands have gained popularity as the second accessory because they can easily stack up with an engagement ring. If you pair a band with an engagement ring, it will look exceptional. The trend of stackable rings or bands has gained a lot of traction in recent times.
What do you think of these stunning evergreen jewelry ideas that will never go out of style?
Each of these accessories is a must-have that can be paired with any classy attire and will make you look lovely. These are some of the jewelries that you should invest in right away!