Are you ready to say "I do" to the latest and greatest USA wedding trends in 2023? As the wedding season kicks off, couples across the nation are embracing innovative ideas to make their big day unforgettable. From dazzling jewelry trends in 2023 to eco-friendly choices and unique wedding styles, we've got it all covered. Join us on this journey through the top wedding trends of 2023, where love meets creativity!
Love, laughter, and happily ever after. 💖 Let's dive into the 2023 wedding trends!
1. Collar Necklaces – A Timeless Touch
In 2023, the bridal scene is serving up a delightful surprise – the return of collar necklaces! These elegant necklaces are making a comeback that's as stunning as a summer sunset. Brides are embracing this trend, and it's not hard to see why. Collar necklaces offer the perfect marriage of vintage charm and modern chic. Worn with strapless or off-shoulder wedding dresses, they frame the neckline in the most enchanting way, adding a touch of regal grace to your special day.
2. "Less is More" – Minimalist Jewelry Trends
Minimalism is totally having a moment in the wedding world! Brides these days are all about those delicate, understated pieces that let their natural beauty take center stage. It's like they're saying, "Hey, I'm the star of this show!" These subtle adornments are like the icing on the cake for that minimalist wedding vibe, letting the bride shine without stealing the spotlight.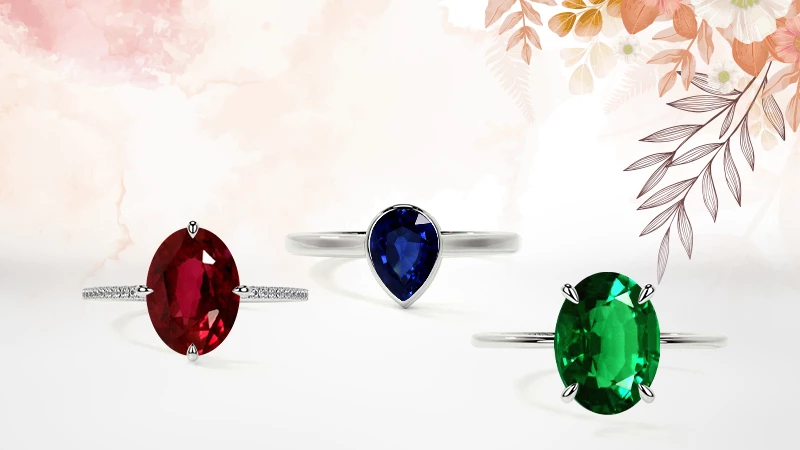 3. Going Green – Sustainable Wedding Jewelry
Let's talk about being eco-chic in 2023! Sustainability is not just a buzzword; it's the real deal. Couples are going all-in on eco-friendly wedding jewelry, rocking those ethically sourced gemstones and recycled metals. It's not just about looking fabulous (although they totally do); it's also about giving Mother Earth a little love. Sustainable jewelry is like a wedding gift to the environment, and conscious couples are totally onboard with that sweet deal.
4. Unveiling the Groom's Style
Okay, let's talk about the guys for a moment! Grooms are turning up the style quotient this year, and it's all about those personalized and oh-so-meaningful jewelry pieces. Imagine rocking engraved cufflinks with a secret message or donning unique wedding bands that tell a story. Yep, the groom's jewelry trend style is taking center stage, and it's about time. These accessories aren't just stylish; they're sentimental, and they let the groom express his vibe on the big day.
5. Making a Statement with Jewelry
Ladies, we know you're the stars of the show, but why not let your jewelry shine just as brilliantly? Statement jewelry is here to slay. And guess what? It's not exclusive to the brides. We're talking bold necklaces that scream chic, oversized earrings that demand attention, and eye-catching bracelets that make everyone do a double take. It's time to make a statement and let your bling do the talking. After all, it's your day to sparkle and steal the spotlight.
6. Customized Creations for a Personal Touch
It's 2023, and lovebirds are all about those customized jewelry trends that scream, "This is our story!" Whether it's a pendant engraved with the coordinates of where they first locked eyes or a ring with a secret message, these personalized gems are stealing the show. These accessories are like love tokens, adding an extra layer of sentimentality to the big day. So, if you're planning to tie the knot, why not wear your love proudly on your sleeve, or should we say, around your neck or finger?
7. Vintage-Inspired Elegance
Step aside, modernity – retro is back in style, and it's cooler than ever! Vintage-inspired jewelry is having a major moment, sprinkling a dash of nostalgia and timeless elegance into wedding ensembles. Think Art Deco rings that scream 1920s glamor or Victorian-style necklaces that transport you to a bygone era. These pieces aren't just adornments; they're mini time machines, whisking you away to a time of romance and grace. So, why not add a pinch of history to your wedding look and let your inner vintage vixen shine on your big day?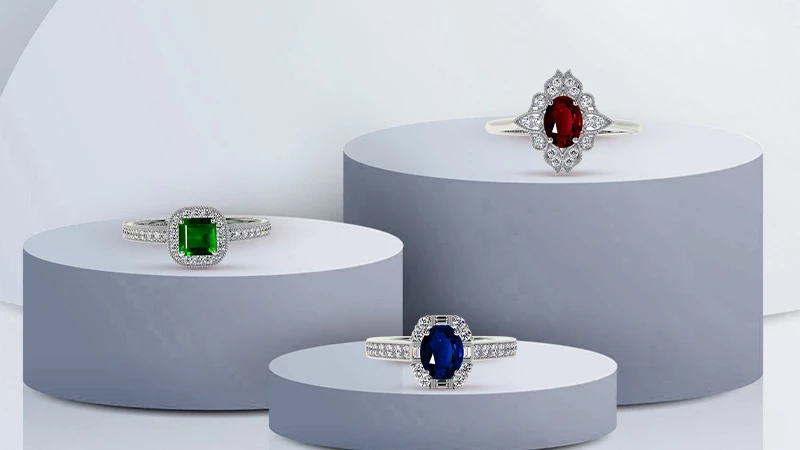 8. Top Wedding Trends: The Dress of Dreams
The wedding fashion trend is like a whirlwind romance, ever-evolving and full of surprises. Get ready to swoon in 2023 as unique silhouettes, lace patterns that could make even the most stoic statues blush, and daring color choices strut down the aisle. And guess what? Sustainable fabrics are stealing the show, making eco-conscious couples look even more fabulous. Brides and grooms aren't just following tradition anymore; they're turning their outfits into a canvas for their personalities to shine. So, whether you're the boho babe or the daring trendsetter, your wedding attire is your chance to say, "This is me, and I'm ready to slay!
9. Wedding Decor and Themes
Your wedding theme? It's the heartbeat of your big day! Think rustic barn weddings oozing country charm, bohemian beach wedding ceremonies with a touch of wanderlust, and urban chic receptions for city lovers. But guess what? You're the artist, and the possibilities are endless. Dive into the world of wedding decor, where every detail paints your unique love story. Get ready to make waves and create unforgettable memories!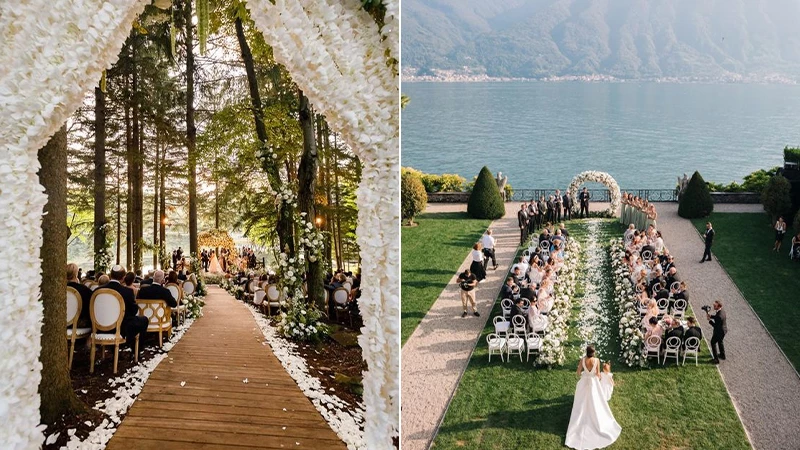 10. The Rise of Destination Weddings
Pack your bags, folks, because in 2023, the wedding world is taking off to far-flung destinations! Destination weddings have skyrocketed in popularity, and couples are taking the plunge in some seriously Instagram-worthy spots. Think tropical beach getaways or tying the knot in a European castle – it's like something out of a fairy tale. These weddings are all about creating those unforgettable memories not just for the couple but for the lucky guests who get to witness the magic. 
In a Nutshell
With 2023 in full swing, the USA wedding scene is nothing short of a dazzling dance of creativity and innovation. From jaw-dropping jewelry trends that make your heart skip a beat to out-of-the-box wedding styles and themes, couples are turning their big day into a mesmerizing chapter of their love story. Whether you're in the midst of wedding planning or simply can't resist staying in the loop on all things trendy, be sure to keep an eagle eye on these captivating developments in the world of weddings. Love is in the air, my friends, and it's rocking the runway with more style and flair than ever before!