Planning a wedding is an exciting voyage, filled with numerous choices that will prettify your D-day. Among many decisions you'll make, one of the most essential is choosing the perfect season for your wedding. Each season carries peerless charm and distinctive perks, framing the stage for a treasured celebration of love. In this blog, we'll be discovering the unique charm of each season and find the ideal season for your magical wedding.
Spring: A Blossoming Love Affair
Spring, with its joyful hint of radiance and subtle breeze, is a token of renewal and fresh beginnings. It's no wonder that many couples select this season to celebrate their eternal love as nature displays a tapestry of colorful blossoms, creating an enchanting backdrop for ceremonies like weddings. From the picturesque tulip fields in the Netherlands to the captivating beauty of cherry blossoms in Japan, the charm of spring season is peerless. Furthermore, spring is a season of positivity, love and new beginnings, reflecting the spirit of your togetherness.
Summer: Indulge in the Luminous Glow of Love
If you dream of an outdoor celebration with dazzling sunshine and vibrant energy, summer could be your perfect season for a wedding. Long, tranquil days pave the way for captivating garden ceremonies, beachside nuptials, or romantic vineyard receptions, creating a majestic vibe that draws all the attention. Summer weddings exhibit happiness and liveliness, permitting you and your guests to rejoice in the warmth of your love and create treasured memories beneath the golden radiance of the Sun.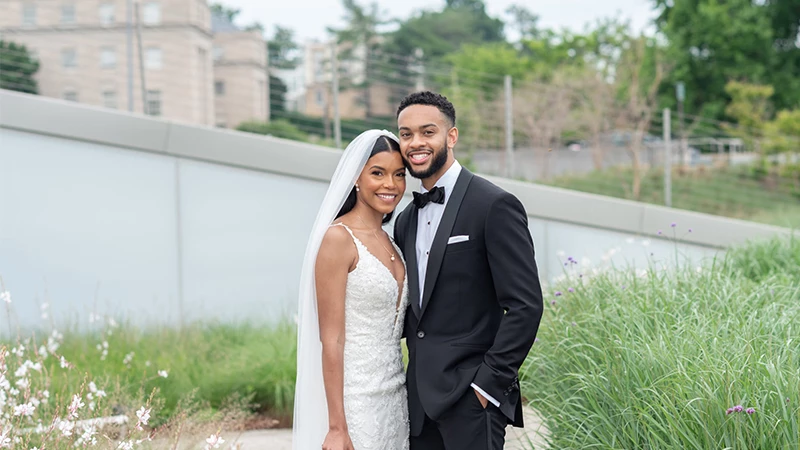 The Allure of Midsummer Night
For couples who admire the mystical beauty of Shakespeare's play "A Midsummer wedding", a midsummer wedding might be an ideal choice. Drawing inspiration from the play's captivated forest setting, you can create a quirky and majestic vibe for your D-day. Open-air venues with vibrant greens and decorative lights will enhance the tale of your eternal love. Consider infusing elements such as fairy wings and pretty flowers to your attire and decorations to add an essence of wilderness.
Autumn: Clasp the Elegance of Love
Autumn, with its vibrant tones and fresh air, paints a beautiful canvas for warm and cozy wedding parties. As leaves transform their color into an enchanting blend of red, yellow and orange, the autumn season showcases an essence of peace and nostalgia. The fall serves a plethora of autumnal joys to shape your wedding, such as pumpkin-spiced treats, apple cider bars and rustic decorations. An autumn wedding is ideal for those couples who seek a pleasant, romantic setting and an opportunity to snuggle close as the weather cools.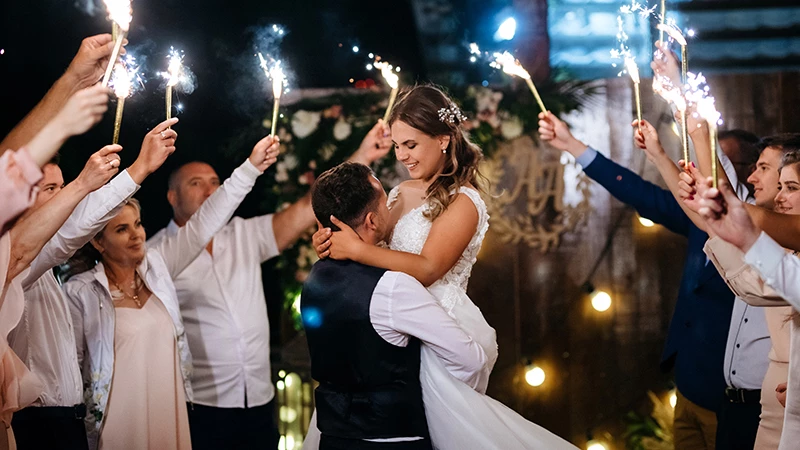 Winter: Love in a Snow Globe
If you're attracted towards the majestic beauty of winters, a winter wedding could be a perfect choice for you. White quilt of snow and glowing lights, creating a princess-word setting that will leave an everlasting impression on your guests. Winter weddings can be both cozy and royal, with the holiday season, adding a hint of happiness and union.
The Beauty and Perks of Shoulder Seasons
Don't surpass the shoulder seasons—early spring and late autumn. These transitional times can serve extraordinary advantages, such as balmy weather and potential cost savings. The beginning of spring gives an opportunity to witness springtime blossoms; on the contrary, late autumn's fresh air frames a warm setting. If you're planning destination weddings during these seasons then you and your guests might experience an array of colors while celebrating your love.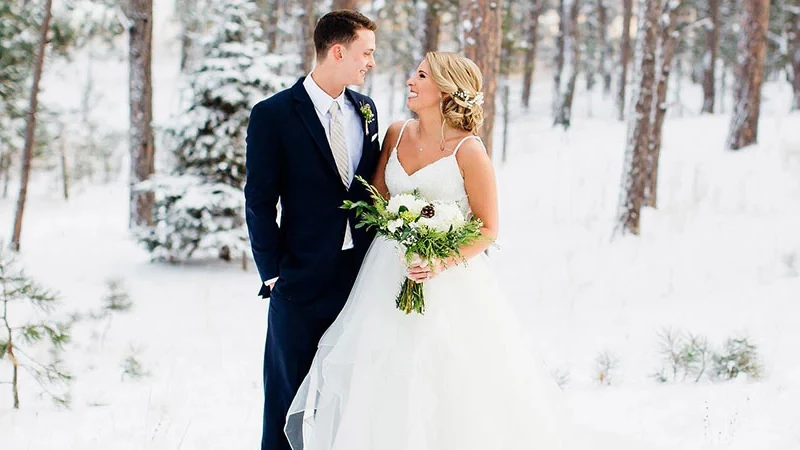 Embracing the Splendor of Every Season
Each season has its own distinct charm and glow, and rather than bounding yourself to just one, you can also plan for a wedding that solemnizes the allure of all the seasons. Embrace all the seasons by organizing a spring-inspired open-air wedding with pretty flowers, a summer vineyard reception with gleaming light settings and refreshing drinks, an autumn-inspired intimate ceremony with cozy decorations and seasonal delights, or a winter-themed stage bedecked with snowflakes, symbolizing the ageless nature of your eternal love, as your togetherness grows and transforms with each season.
Summing Up
Ultimately, there is no definite answer when we discuss the ideal season for your fairy-tale wedding. Each season provides distinctive charm and magic, ensuring that your special day is as unique and pure as your love story. Keep in mind to consider your personal taste, persona, and vision as you opt for the season that resonates with you both. 
To find unique seasonal wedding jewelry and rings at affordable prices, explore our website now.