Most people become uncertain when it comes to buying a lab-grown diamond. They've heard about it, read about it, but still there remains a shred of doubt amongst them when it comes to buying one. If you're one of them, first of all, congratulations! It's about time that you asked that big question to the love of your life. Secondly, this blog will enlighten you about why a lab-created diamond is the one you need to plump for. So, let's get down to it before she changes her mind.
But what's the crux of it?
Why a lab-created diamond? Because why not? Just because the fact that it's created in a lab, doesn't make it any less of a diamond than the natural one. If I were to put two diamonds in front of you (in any case, I won't) and ask which is which, you probably, de facto definitely, won't be able to discern any difference between them. Except of course, if only you were a gemologist.
Lab-created diamonds are slightly different from natural ones. Different in a way that they're just man-made in a laboratory. The two most common methods of creating a lab-grown diamond are High Pressure High Temperature (HPHT) and Chemical Vapor Deposition (CVD). If we go into a little bit of detail, the whole process kicks off in a controlled environment with a minuscule seed of pure carbon subjected to high pressure and high temperature.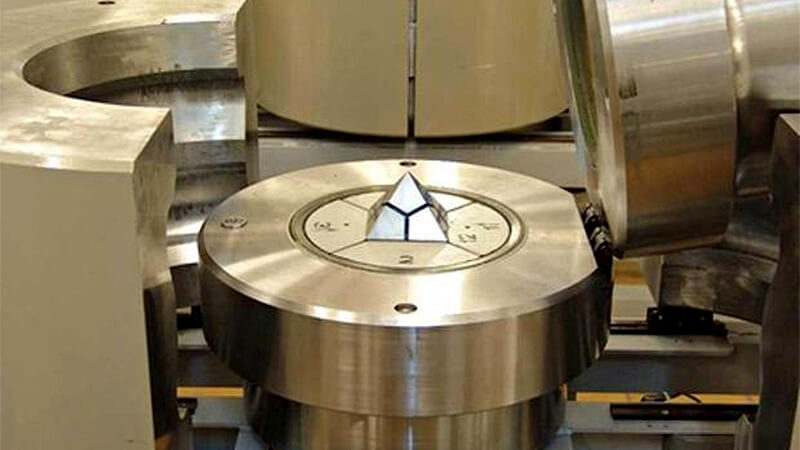 Enough science for the day for you as well? Well, I thought so. Now, let's quickly jump on the 'why lab created diamond' part.
Pure as the driven snow
Diamonds are considered a status symbol all over the world. The greater that piece of rock you have, the more you're coddled everywhere. But the not-so sparkling fact about natural diamonds is their drastic environmental impact. Mining natural diamonds from the earth's surface requires digging large holes, which leads to cutting off a lot of trees and debarring the animals from their natural habitat.
In addition to that, a substantial amount of fossil fuels is needed to get the machines working. On the other hand, you can get a lab-created diamond and live a guilt-free life. That's why a lab created diamond is what you need.
For a diamond of the first water
Can't compromise with quality? Same pinch. If purity and quality are your concern, you've already answered your question, why a lab-created diamond? Free from dirt and imperfections, lab-grown diamonds are extremely pure which is not the case with natural diamonds. As lab-created diamonds are made in modulated conditions, they end up brighter, sans the impurities.
Don't cost an arm and a leg
Flicking through this blog, you ought to be thinking that a lab-created diamond costs a king's ransom. Relax! That's not the case. On the contrary, lab-grown diamonds are more affordable and cheaper than their counterpart which means you're getting more for less. This is why a lab-created diamond is an excellent choice if you want to spend less and get a big diamond ring for your beloved inamorata.
What's life without colors?
There's a growing trend among modern brides to ditch the archetype diamond rings for expensive colored ones. But as natural-colored diamonds come with a hefty price tag, you might want to switch to lab-created diamonds that can be manipulated. In that way, you get the option to choose from an array of colors. So, here's one more reason for you to understand why a lab-created diamond is the best deal.
No less than a real thing
Lab-grown diamonds are as real as the mined ones. Except for the fact that they are grown in a lab, these comprise the same properties as the natural ones. As far as looks are concerned, you won't be able to differentiate between the two with the naked eye. In other words, you're getting a real thing.
If you're still not convinced about why a lab-created diamond is a great alternative to a natural diamond, let me tell you that lab-grown diamonds offer a plethora of design possibilities as well.
Conclusion
You must have understood now why a lab created diamond is a superior choice. With so many benefits, there is no doubt that investing in a lab-grown diamond is the best way to celebrate your love. So, let the celebration begin.