Morganite engagement rings are bang on-trend in 2023. They have acquired this reputation based on their strong pinkish aura that kind of looks celebratory, don't you think, as if they're suggesting that love is in the air? I mean, let's set aside all the excellence of these engagement rings and focus on their character. The way a morganite engagement ring suits every skin tone and complexion is extraordinary. The manner in which it equally enhances the features of every skin tone makes it far better than other color gemstone engagement rings in terms of blending into your personality.
This aura of morganite engagement rings can be attributed to their pale pink fluorescence that's so satisfying and fulfilling that it exhilarates you before you know it. You can even relate this peculiar fluorescence of morganite engagement rings to feelings of love and affection, which is probably why they're being chosen by love birds in the present times. Because the aura of a morganite engagement ring is its defining characteristic, let's talk about how you can bring it to the fore in your engagement ring.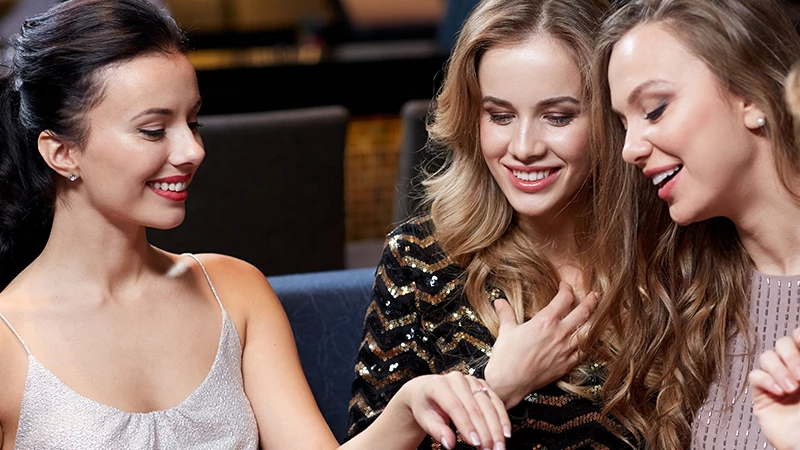 There are two ways of doing that: choose yellow or rose gold as the preferred metal for your engagement ring, and romanticize its character by ornamenting it with diamonds. By doing these two things, you'll be able to make your engagement ring the star of the show. So, let's talk about them in detail.
Yellow Or Rose Gold – First Things First!
Metal holds the most power in terms of changing the character and appeal of an engagement ring among all its other elements; in fact, it's the type of element that can either add to or downplay the charm of an engagement ring. This is why picking the right metal for your morganite engagement ring is absolutely necessary. Out of all the other metal types, yellow and rose gold are the two metals that can best display the color appearance of the morganite centerstone in your engagement ring. Let's take yellow gold first. Although yellow gold serves as a traditional metal for engagement rings, it offers a tremendous level of creativity.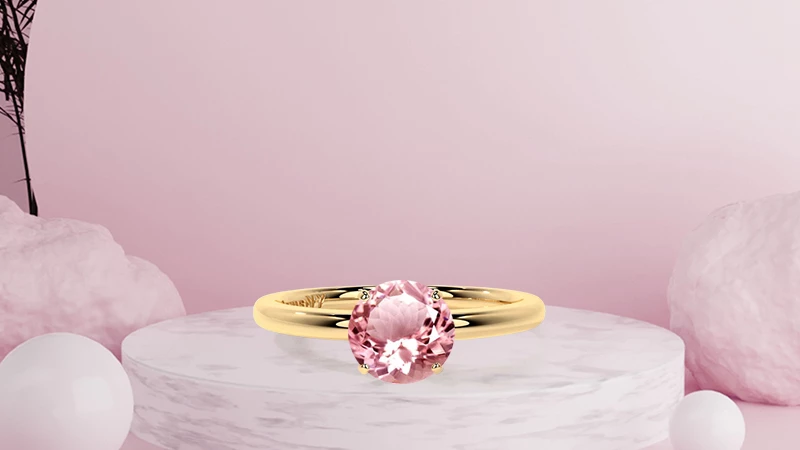 This metal has a peculiar warmth and sheen to it that can emphasize the salmon pink to pink color of morganites. Yellow gold can also accentuate the yellow undertone of the morganite gemstone. The soft and subtle backdrop of yellow gold perfectly harmonizes with the pastel pink aura of morganite rings, creating an end product that's worthy enough to be proud of. If you don't relate to the warmth and sheen of yellow gold, you can choose rose gold for your morganite engagement ring. Rose gold is another great metal that can step up the aura of morganites through its just about similar color.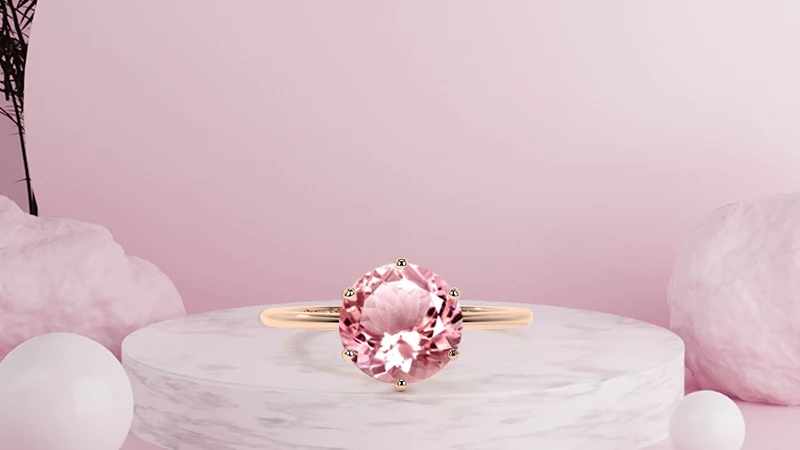 The luster of rose gold leaves a profound impression on the whole ensemble which can't be transcended with any other metal. Its soft pink tint pairs well with the peachy pink color of morganite engagement rings, doubling their aura effortlessly.
Romanticize The Ensemble With Diamonds
A morganite engagement ring can hold its own in the solitaire style among its counterparts. However, if you want to give more prominence to the whole ensemble then you can take the help of dazzling diamonds. There was a time when diamonds were at the helm of jewelry, but things have changed now. With the popularity of color gemstones, the role and importance of diamonds have come down. In the past, jewelry was considered incomplete if it didn't feature diamonds; in fact, you can say that diamonds were so popular back then that almost every jewelry piece was fashioned with these gemstones.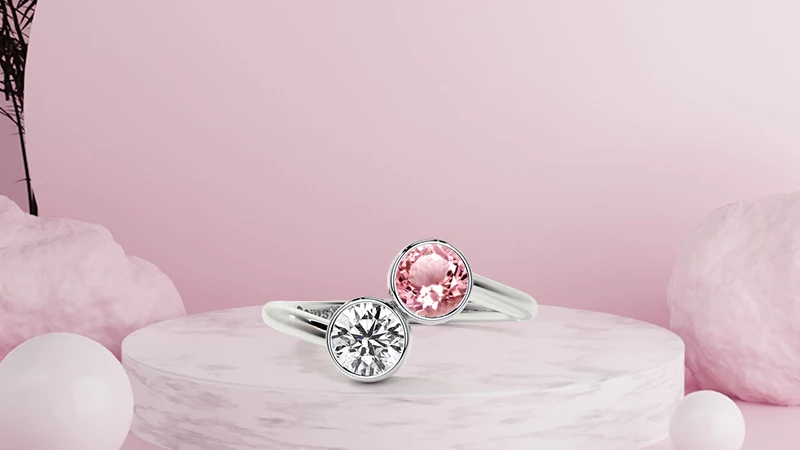 But now, diamonds are mostly used as accent stones rather than centerstones. People no longer want a diamond centerstone for their statement or everyday jewelry pieces. Instead, they are more attracted to color gemstones even though no other gemstone can outclass the sparkle of a diamond. So, if you want to add more drama to your Morganite engagement ring, encrust it with diamonds. There are so many ways in which you can adorn your jewelry with diamonds. You can fashion your ring in the two stone design with a morganite and diamond if you need a big diamond in your ring.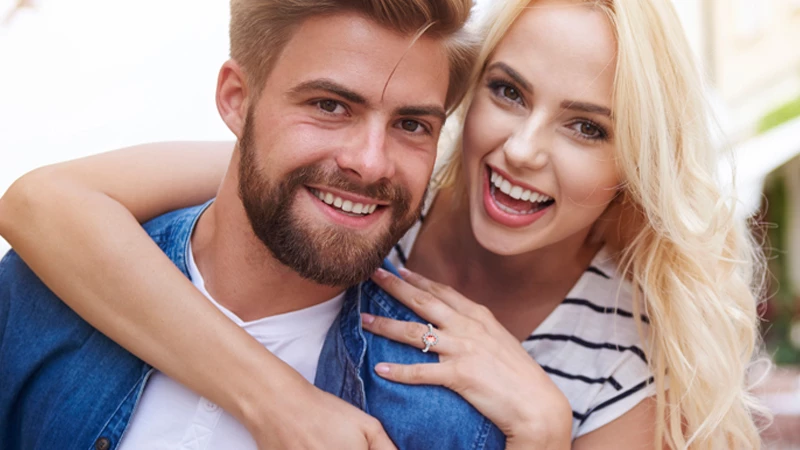 You can decorate your ring in the three stone style by setting two small diamonds on each side of the centerstone of the ring. Similarly, you can also encircle the centerstone of your morganite engagement ring with diamonds if you love the magnificence of the halo design. The whole act of romanticizing the ensemble with diamonds will escalate its appeal like nothing else does.
The Bottom Line
We live in an era of non-traditional engagement rings. This era has shown us how color gemstones have taken over colorless gemstones in terms of engagement ring stones. The biggest example of this trend is the unpopularity of diamonds and the popularity of color gemstones like rubies, sapphires, emeralds and morganites. While ruby, sapphire and emerald are three of the big color gemstones that have always been at the forefront of bringing monumental changes in fashion jewelry, morganites are on the verge of becoming one of the most favorite engagement ring stones.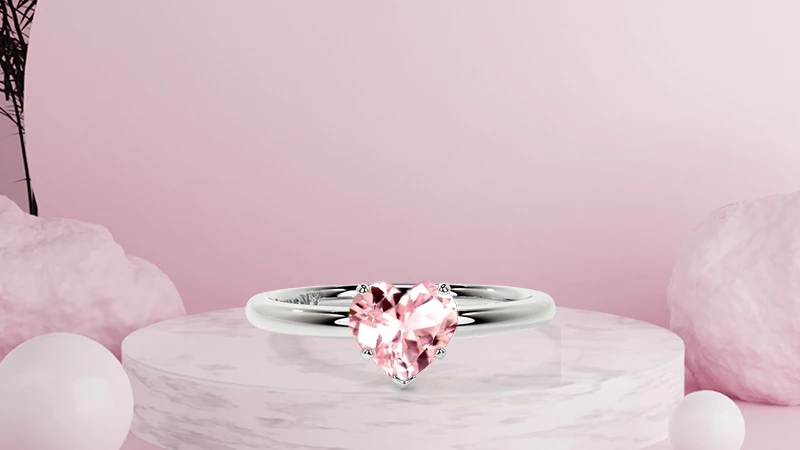 So, it's evident that you need a Morganite engagement ring. Morganite can be termed as one of the most undervalued gemstones. Despite having an extremely popular color that's hugely celebrated among ladies, morganite still struggles to achieve the value it deserves. But now, I think the growing popularity of morganite engagement rings will surely have a considerable impact on the value of morganite. Now that you know how to play up the aura of your morganite engagement ring, you're ready to take the plunge.
At GemsNY, we have a wonderful assortment of morganites in many different cuts and sizes. You can also find here some of the best ring-setting styles for your engagement ring. So, you should check it out. Oh, and by the way, if you're thinking of designing your own engagement ring, GemsNY even allows you to do so with its make your own engagement ring feature that's as user-friendly as it can get. So, there you go!