Precious color gemstones are no longer a new story. You might have heard tales of gemstones being used as a status symbol in royal courts and even as currency in ancient times. For centuries, paraiba tourmaline has captivated the attention of gem collectors and jewelry enthusiasts all over the world. Its unique electric blue-green color, combined with its rarity and beauty, has made it one of the most valuable gemstones on the planet. In this article, we will explore different aspects such as the history, value, price, and origins of paraiba tourmaline.
Origins Of Paraiba Tourmaline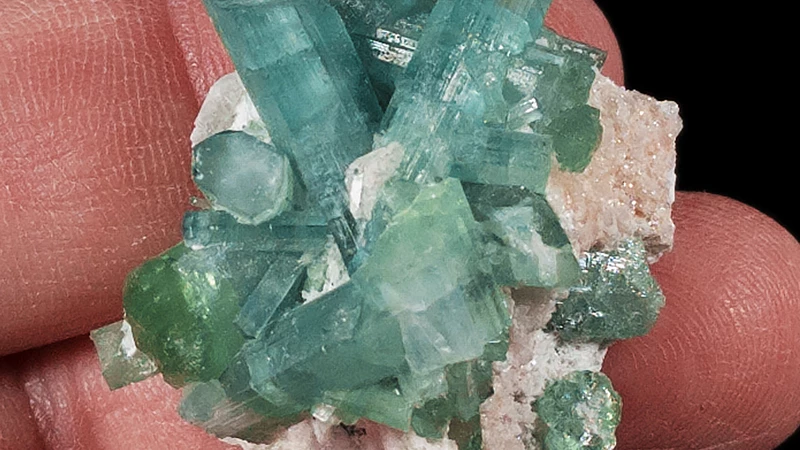 Paraiba tourmaline was first discovered in Paraiba – a Brazilian state, in 1989 by Heitor Dimas Barbosa, a miner who stumbled upon the gemstone while digging for tourmaline in the hills. As soon as he saw this sparkling raw gemstone, he fell in love with it. Gemstone was named after the state of Paraiba, where it was discovered, and it quickly became popular in the gemstone industry due to its unique color and rarity.
Along with paraiba tourmaline, the tourmaline family has many other gemstones, such as rubellite, indicolite, and dravite. However, paraiba tourmaline stands out due to its unique chemical composition and color. This variety of tourmaline has copper, which gives it its distinctive electric blue-green hue.
History Of Paraiba Tourmaline
The discovery of paraiba tourmaline is a relatively new discovery in the gemstone world. In 1989 it caused a sensation in the gemstone industry, and it quickly gained popularity among collectors and enthusiasts. The gemstone was initially only found in Brazil, but later deposits were discovered in Mozambique and Nigeria.
The high demand for paraiba tourmaline, combined with its rarity, has led to some unethical practices in the gemstone industry, such as unethical mining practices, and the sale of treated or synthetic paraiba tourmaline calling it natural. It is important for buyers to be aware of these practices and they should purchase paraiba tourmaline only from reputable dealers who can provide certification and documentation of the gemstone's authenticity.
Value And Price Of Paraiba Tourmaline
Paraiba tourmaline is one of the most valuable gemstones on the market, with prices ranging from $1000 to $10,000 per carat depending on the quality and size of the gemstone; exceptional qualities can even go beyond this price range. The value of paraiba tourmaline is determined by several factors, including clarity, color, cut, and carat weight.
The most valuable paraiba tourmaline gemstones have an intense blue-green color that is uniformly distributed throughout the stone without any visible inclusions or blemishes. The gemstone cut is equally important, as it can affect the color and brilliance of the stone. Paraiba tourmaline is often cut in a cushion or oval shape to enhance its beauty and maximize its sparkle.
Now let's learn a few things about ever-sparkling paraiba tourmaline jewelry. 
What Makes Paraiba Tourmaline Jewelry So Special?
Paraiba tourmaline jewelry is highly prized due to its stunning color and brilliance. The gemstone is often cut in a cushion or oval shape to enhance its beauty and maximize its brilliance. It also makes eye-catching combinations with all the metals. Paraiba tourmaline is also a very durable gemstone. The hardness score of 7 to 7.5 on the Mohs scale makes it a popular choice for use in jewelry.
Select Paraiba Tourmaline Jewelry
There is a whole variety of paraiba tourmaline jewelry out there. You think of it and it's just there. Have a look.
1. Paraiba Tourmaline Rings:
Paraiba tourmaline rings are getting popular because of their unique color and chemistry with different metals. Paraiba tourmaline can be set in different metals, including white gold, yellow gold, rose gold or platinum, to create attractive combinations. Rings with different settings such as halo, three stone, or pave settings are perfect to create an everlasting impression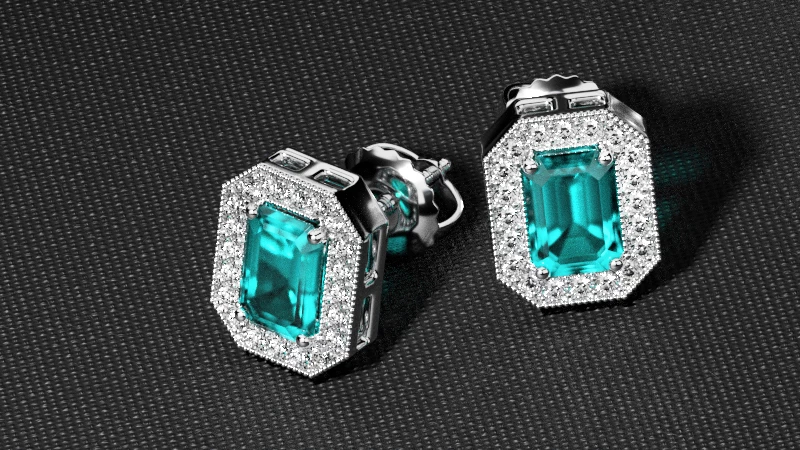 2. Paraiba Tourmaline Earrings:
Earrings are a favorite everyday accessory among women. Paraiba tourmaline earrings portray both elegance and luxury at the same time. These earrings come in different styles, such as hoop earrings, dangle earrings and stud earrings. You can pick any of them to take the stage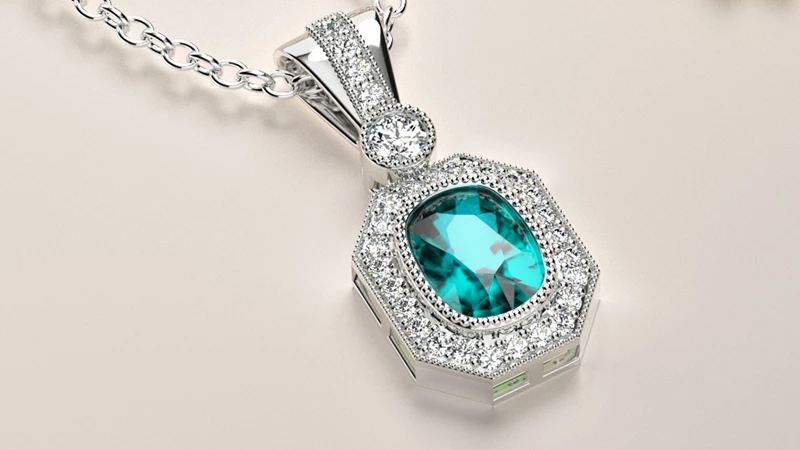 3. Paraiba Tourmaline Necklaces:
A paraiba tourmaline pendant necklace can add a pop of color and elegance to any outfit. The gemstone can be set in a variety of styles, including three-stone, halo, and prong settings. You can create an everlasting impression by pairing your paraiba tourmaline pendant with a contrasting chain. For those who admire the beauty of nature, a leaf-shaped pendant can be the best choice.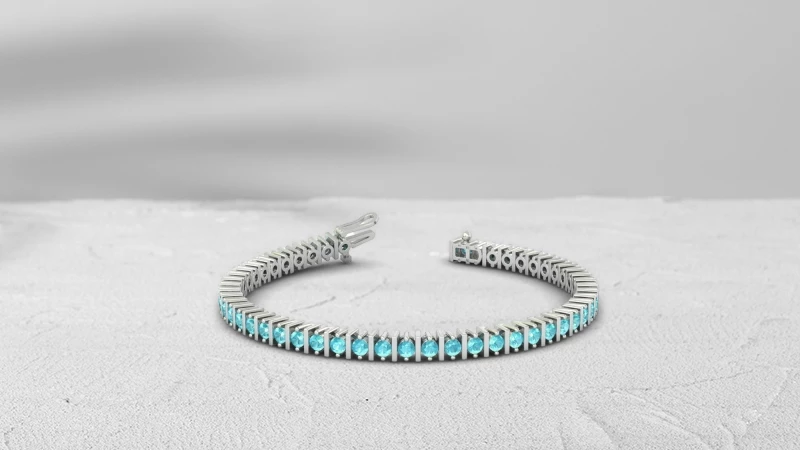 4. Paraiba Tourmaline Bracelets:
Paraiba tourmaline bracelets can be a beautiful and unique addition to the collection of a jewelry lover. You can find a variety of styles in paraiba tourmaline bracelets, such as cuffs, charms and tennis bracelets. You can pair them with your outfits according to the occasion.
Buying Paraiba Tourmaline Jewelry
When buying paraiba tourmaline jewelry, it is important to purchase from a reputable dealer having certification and documentation for the gemstone's authenticity. Due to the high demand for and rarity of paraiba tourmaline, there have been cases of treated or synthetic paraiba tourmaline being sold as the real thing. It is important to do your research and ensure that you are purchasing an authentic gemstone at a fair price.
In conclusion, paraiba tourmaline jewelry is a stunning and highly coveted addition to any jewelry collection. Its unique electric blue-green hue, rarity, and beauty make it one of the most valuable gemstones in the world. With various styles and settings available, paraiba tourmaline jewelry can add a pop of color and elegance to any outfit.