Introduction
Your big day is nearing. You can almost hear the mellow wedding bells ringing in the chapel and imagine yourself walking down the aisle in an angelic white gown. That sounds so dreamy, right?
There's no doubt that preparing for your wedding is exciting, but with excitement also comes nervousness and stress. After all, you obviously want your wedding to be perfect, everything from the flower arrangement, decorations, and the presence of the bridesmaid team to the food catered and your vows!
But above all, you want to pull off the perfect wedding look! Accessories are a bride's best friend on her big day and will help you achieve your dream bridal look. We know that you are also under a lot of stress with the planning and preparation. Let us ease your burden by helping you find the perfect accessories for your big day!
So, take a deep breath, relax, and check out this list of dazzling jewelry and accessories.
Our Favorite Bridal Accessories and Jewelry Pieces!
Express your modesty with a veil
Number one on our list of bridal accessories is a veil. While there's no hard and fast rule for wearing a veil, it is a popular and beautiful accessory most brides like wearing on their wedding day. It is seen as a symbol of modesty and virtue.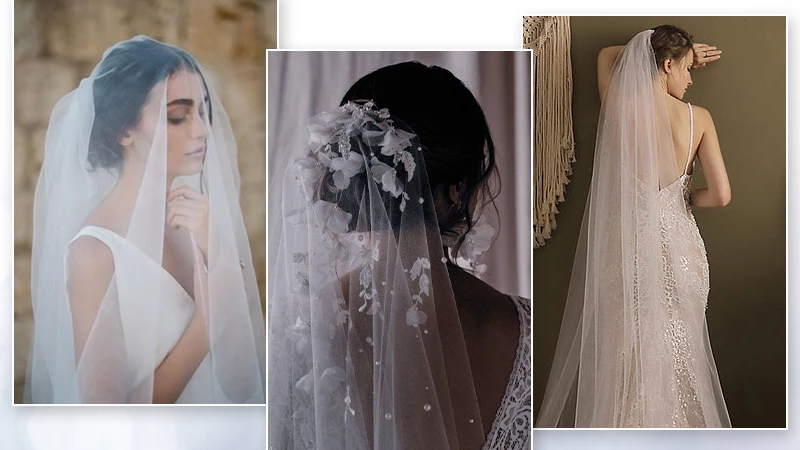 You can find a diverse variety of veils, ranging from their length to their material and designs. You can go from a subtle length of a few inches to something more dramatic, like several yards!
Lace, organza, silk tulle, rhinestone, layers, or chiffon. You name it! You can find lovely veils in diverse styles. Elevate your bridal look with a beautiful veil.
Adorn your ear with gorgeous earrings
It goes without saying that your overall bridal look is incomplete without jewelry. And gemstone jewelry pieces are the perfect way to add some color to your traditionally white wedding gown.
Pair your wedding gown with a pair of stunning emerald earrings! A wedding symbolizes love and fidelity, and so does emerald. Wearing these earrings on your big day will be your way of expressing your love and commitment to your partner. Isn't it such a wonderful way of expression?
Your something blue
The next on our list is something blue for a bride. If you haven't decided on anything yet, we've got your back! 
We all know that the color blue symbolizes love, modesty, loyalty, and virtue. And lucky for you, blue sapphires are also known to represent romantic devotion and commitment. A piece of sapphire jewelry, anything from a bracelet, pendant, or earring, is something you can pair with your bridal gown on your wedding day.
Not only will this jewelry serve as something blue, but it will also make you look radiant and gorgeous.
Flaunt your neckline with a beautiful pendant
It is going to be your big day. All eyes are going to be on you as you walk down the aisle in your beautiful gown. Elevate your bridal look by flaunting your neckline with a dazzling pendant.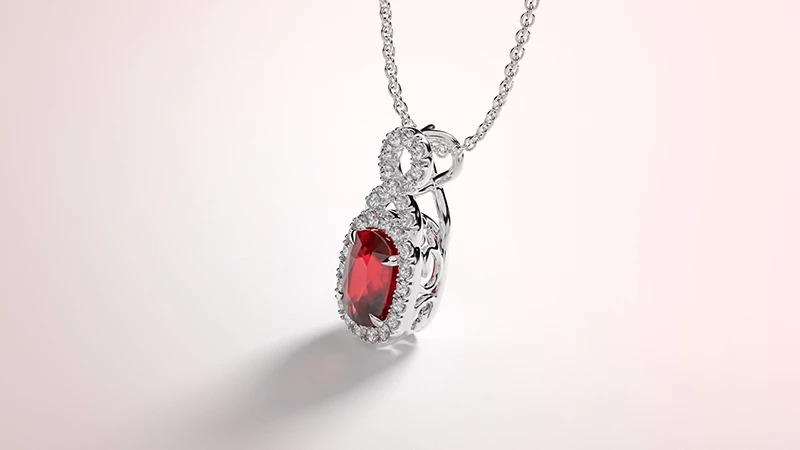 At GemsNY, you have so many options to choose from, ranging from diamonds to colorful gemstone pieces of ruby, sapphire, spinel, aquamarine, morganite, and more! Adorn your neck with something that matches your personality, taste, and overall appearance. 
Put on a stunning ring
Your wedding band does not have to be the only ring on your fingers on your big day. You can also wear another ring if you feel like it. Just make sure that you don't wear it on the wedding finger.
If you are looking for a ring that is subtle yet flattering and will go with your white bridal gown, a diamond ring will be ideal for you! After all, a diamond is a girl's best friend. Moreover, it stands for love, making it a perfect addition to your bridal ensemble. 
Don't forget the shoes
When you walk down the ideal toward the love of your life, the moment is going to be perfect and magical. You clearly don't want to ruin things or embarrass yourself by tripping down the aisle, right? So make sure you wear a comfortable pair of wedding shoes!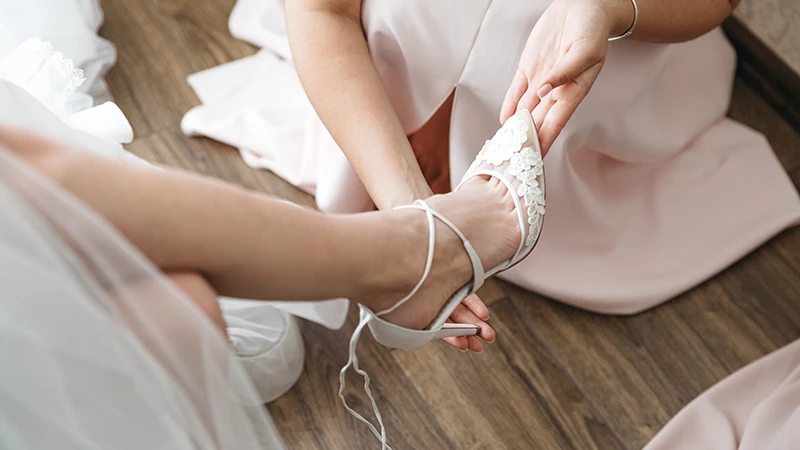 You can put on a comfortable pair of heels or can even wear flats! Your comfort and choice are what matter the most!
Adorn your wrist with a bracelet
Put on a dazzling bracelet if you don't want your wrist to feel bare. You can go for anything, ranging from minimalist metal bracelets or cuffs to breathtaking tanzanite, diamond, or ruby bracelets!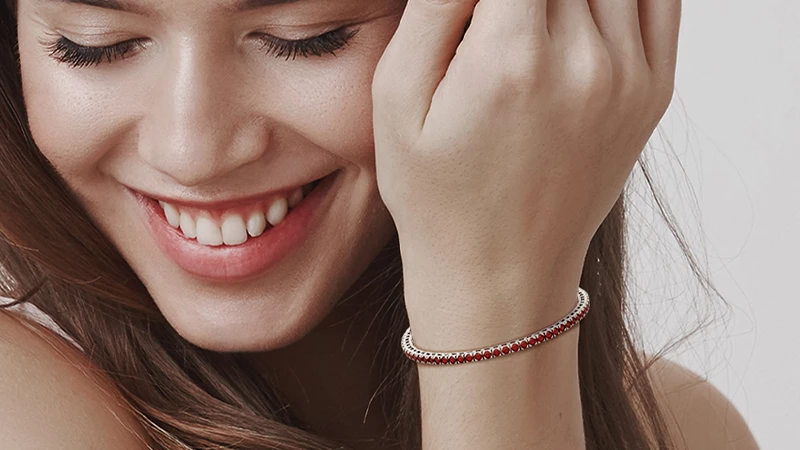 However, make sure you pick a subtle bracelet, not anything dramatic. You don't want your bracelet to overshadow and steal the show from your wedding band!
Complete your look with a radiant smile
The most important thing you can wear on your wedding day is a beautiful smile! No jewelry or accessory is as radiant and amazing as your happiness and smile.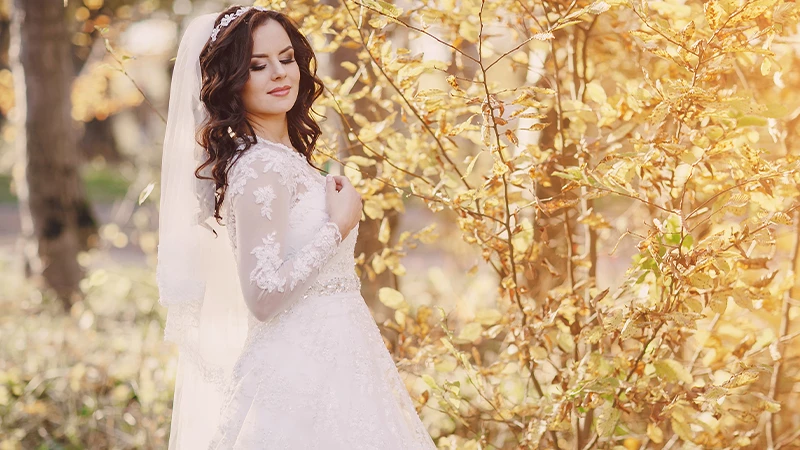 As you are holding the hands of your beloved, exchanging your vows, and saying "I do", the smile on the couple's face will light up the whole room!
Parting Thoughts
While a smile is enough to make a bride look radiant and beautiful, complementing the overall look with some jewelry and accessories can never go wrong. You can follow the above-mentioned list to pull off the dream bridal look. You can find charming jewelry pieces at GemsNY! So, what's the wait for? Hurry and check out the collection!