Cocktail rings or "bling rings" are famously flamboyant and unapologetically attractive. In this day and age, a cocktail ring is part of any jewelry box worth its name and can be paired with a blazer just as easily as with a ballroom gown. These rings however, weren't always so accessible. In fact, the rich history of these flapper staples is steeped in rebellion, independence and glamor.
Euphoria and the prohibition
The 1920s were marked with dramatic social and political changes. The world had just risen from the ashes of the First World War and while some nations were still stumbling to find their gait, America was thriving. The post war euphoria had given people a renewed passion for life.
However, the older generation of politicians was skeptical of losing control and deeply nostalgic for the "good American values." The Temperance movement got its big win on October 28, 1919, as Congress passed the Volstead Act, or National Prohibition Act. It prohibited the sale, import and production of alcohol.
Alcohol may have been banned but there were no structures in place to successfully oversee this ban. An underground market for bootleg liquor emerged almost overnight. Cocktails became the new favorite beverage as they served a dual purpose: They diluted the horrid taste of contraband liquor and posed innocently as alcohol-free.
The New Woman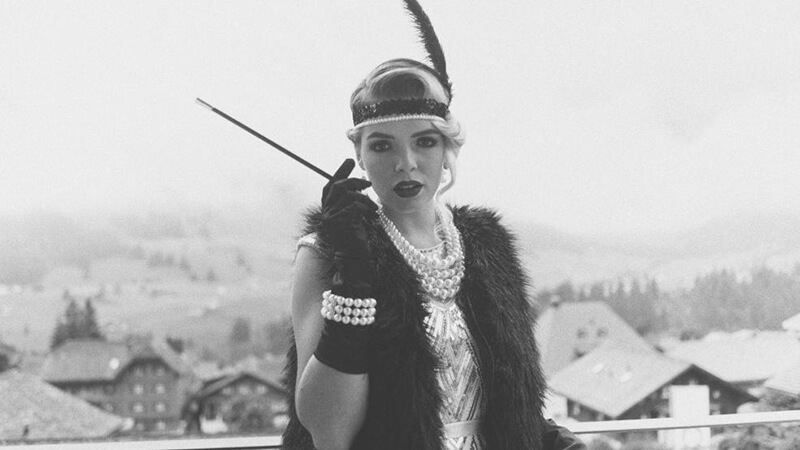 These historic shifts in American society marked the birth of the 'new woman' who was actively dismantling economic, political and sexual restrictions. In August 1920 women finally got the right to vote. The women who had been forced to work during the war continued even after it ended, holding on to their financial freedom.
Designers like Coco Chanel captured and immortalized this new spirit in Flapper fashion: oppressive corsets and mundanely modest puffed skirts were discarded in favor of practical trousers and risque dresses. Cosmetics were used heavily and unapologetically and long hair (a great mark of feminine beauty) was snipped into chic bobs.
The new woman was empowered and enjoyed an active social life. But the most riveting development with respect to her was that she drank. Drinking had been a male dominated activity till the 1920s but the women openly frequented bars and taverns. Due to the prohibition, women would wear large "cocktail" rings to signal for a cocktail.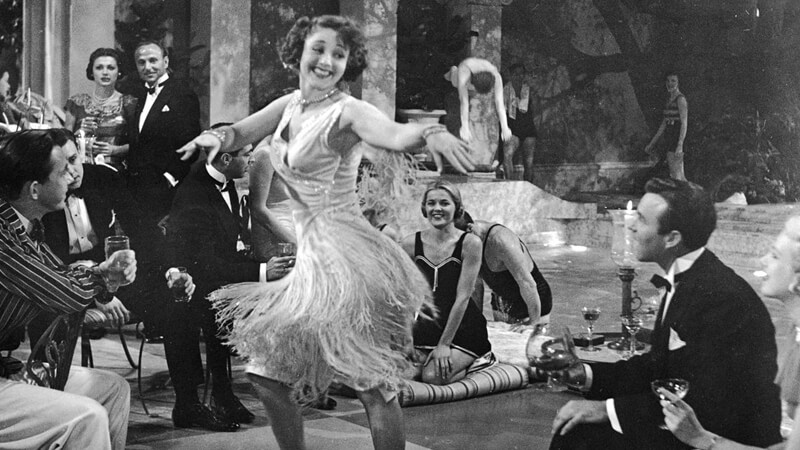 While the ring assisted in serving a scandalous social pleasure it also brought attention to a woman's autonomy. Women purposely wore cocktail rings on their right hand to distinguish it from a wedding ring. It was a declaration of financial and sexual freedom. The cocktail ring was pure indulgence as well as a strong symbol of feminine power.
After the 1920's
Cocktail rings only grew more famous after that era. Their popularity peaked in the 1950s when consumerism gripped society and influenced every aspect of American life. The 'American Dream' meant buying cars, houses, and refrigerators and then inviting the community to show off these newly accumulated riches.
Cocktail parties were revived and with them, cocktail rings. The cocktail rings of the '50s were no longer solely focused on the center stone but tried to set themselves apart with off-beat, intriguing designs.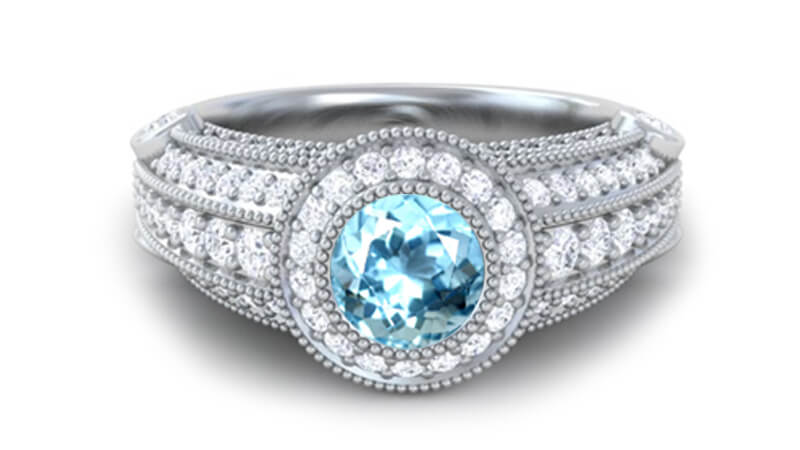 Cocktail rings suffered a minor setback as their popularity wavered during the hippie wave of the '60s and '70s, but they were back in vogue by the '80s. Cocktail rings remain significant till date. And although they have evolved over the years in terms of wearability and design, their scintillating premise of empowerment and beauty remains the same.