"Let gemstone jewels echo the flag's vibrant story, as you wear your pride on this Flag Day in all its glory."
Flag Day is a special occasion that holds great significance for the United States. It is observed annually on June 14th as a tribute to the country's flag, symbolizing the values, ideals, and sacrifices that have shaped the nation. This year, as Flag Day has arrived, make the most of the occasion by adorning yourself with breathtaking gemstone jewelry. The world of gemstone jewelry offers the perfect pieces to make you shine like never before, from exquisite sapphire rings to gorgeous alexandrite earrings and everything in between. Let's delve into the enthralling world of jewelry and see how it can add a sparkle to your Flag Day celebrations. 
1. Sparkling Sapphire Rings: Captivating Beauty for Your Fingers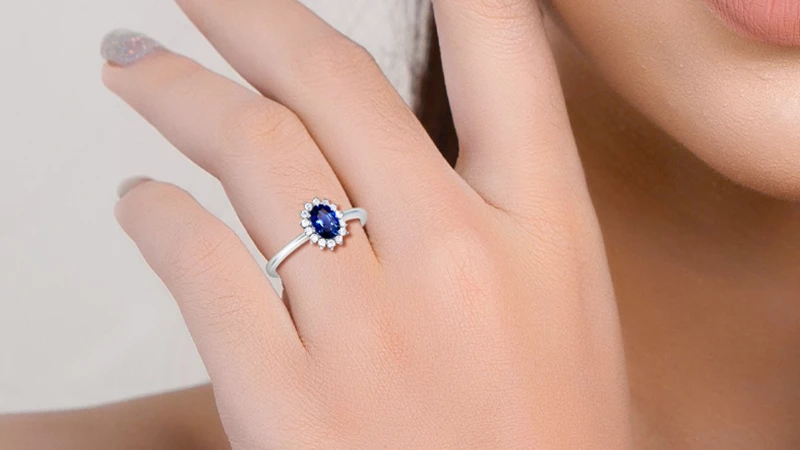 When it comes to timeless elegance, sapphire gemstone rings reign supreme. Their deep blue hues evoke a sense of sophistication and grace. Whether you're searching for a classic solitaire or a dazzling cluster design, you'll find an extensive collection of sapphire rings that suit every style and preference. Adorn your hand with the allure of blue sapphire and let it symbolize your patriotic spirit on Flag Day.
2. Enchanting Alexandrite Gemstone: A Mesmerizing Color-Changer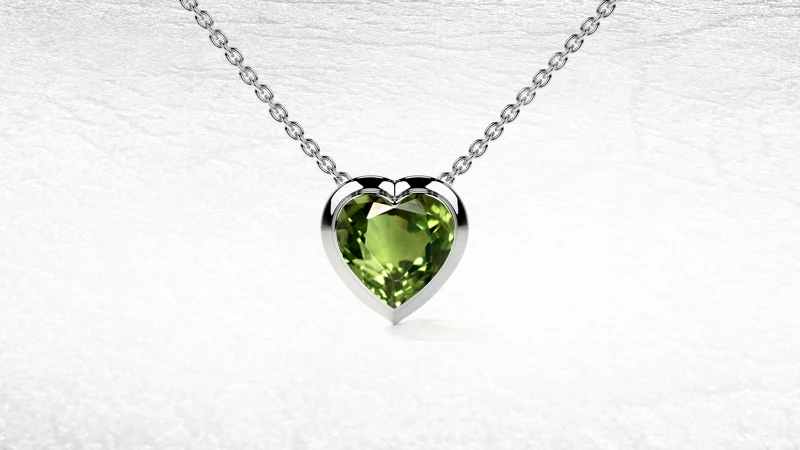 As Flag Day is here, embrace the magic of Alexandrite gemstones. Known for their unique color-changing properties, alexandrite gemstones are an exquisite choice for jewelry connoisseurs. From rings to pendants, you can explore an array of stunning alexandrite pieces that will captivate your imagination. Experience the joy of wearing a gemstone that transitions from a mesmerizing green hue in daylight to a captivating purplish-red shade under incandescent light.
3. Radiant Ruby Jewelry: A Symbol of Love and Patriotism
Nothing says passion and love like a vibrant red ruby. As you celebrate Flag Day, let the fiery allure of ruby gemstone jewelry express your fervor for your country. From delicate ruby earrings to statement-making ruby pendants, there is a diverse selection of ruby jewelry that embodies both elegance and patriotism. Wear a ruby ring with pride and let it symbolize your deep-rooted affection for your nation.
4. Emerald Jewelry: Nature's Majestic Green
If you seek to adorn yourself with the color of nature, look no further than emerald gemstone jewelry. With its lush green hue, emerald represents growth, renewal, and harmony. You can find a variety of emerald rings, earrings, and pendants, each crafted to perfection. Celebrate Flag Day with the vivid beauty of emerald gemstones, and let their tranquil charm add a touch of serenity to your festivities.
Final Thoughts
As you prepare to celebrate Flag Day, remember that gemstone jewelry has the power to transform ordinary moments into extraordinary memories. The world of gemstone jewelry offers an exquisite range of sapphire, alexandrite, ruby, and emerald gemstone pieces, allowing you to express your individuality and patriotism simultaneously. Whether you choose a sparkling sapphire ring, a captivating alexandrite pendant, or a radiant ruby bracelet, each gemstone will enhance your Flag Day celebrations and leave a lasting impression. Let the brilliance of gemstone jewelry illuminate your path and make this Flag Day, a commemoration of your love for the nation, a truly unforgettable experience.
Take a moment to explore the vast selection of jewelry available at GemsNY and find the perfect piece that speaks to your heart and soul. Celebrate Flag Day in style with gemstone jewelry, where patriotism and beauty come together in perfect harmony.