You're my heart, you're my soul
I keep it shining everywhere I go…
Remember this song from the mid-'80s which blew the Billboard music rankings and earned its place in all-time top 100 pop songs?
You'll find 'heart' transcending across cultures as an expression of love. It's in music, it's in literature, and it's in jewelry. It has become so universal that it's hard to imagine how the world of jewelry would look like in its absence whether it's a heart-shaped ring, a heart-shaped pendant, or heart-shaped gemstones. Let's take a sneak peek into the history that led us here.
The Beginning
The exact date as to when and how the heart was first used as a symbol of love is a matter more of conjecture than of epigraphic evidence. However, the earliest recorded evidence is found in the 13th Century French composition – 'Roman de la Poire' meaning 'Romance of the Pear' by Thibaut. The illustration at folio number 41 depicts a kneeling man handing the damsel 'the lover's heart'. It is the famous allegory that would later give rise to the heart symbol as we know it today.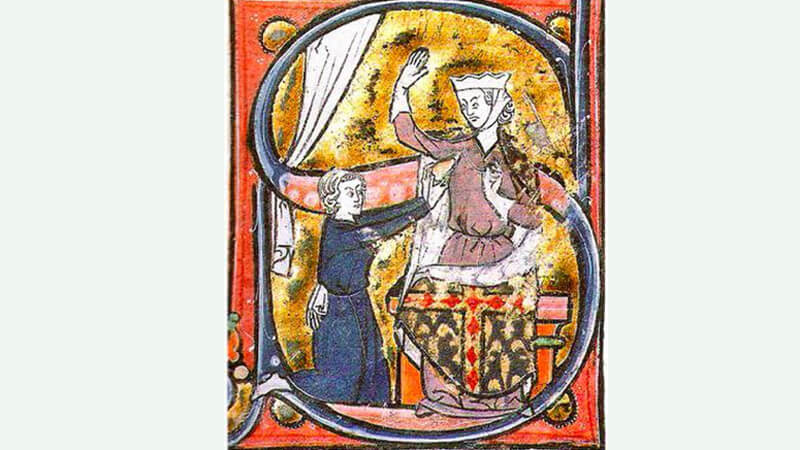 Heart Motif in 15th & 16th Century
By this time heart shaped brooches and rings became popular as a token of love, chivalry and romance. These were often inscribed with short love poems.
One of the earliest records of a heart shaped gem is found around 1562 when Mary, the Queen of Scots perhaps sent diamond rings to the Queen of England.
Scottish historian of the 16th century, George Buchanan, wrote two Latin epigrams concerning Mary's gifts of diamond rings to Elizabeth, one titled Loquitur adamas in cordis effigiem sculptus, quem Maria Elizabethae Anglae misit, said to be a translation of Mary's original communique to Thomas Randolph, the English Ambassador serving Queen Elizabeth I.
It was said that one of the rings with a heart-shaped diamond was given by King James to Sir Thomas Warner, a captain in the royal guards.
Have you found your heart-shaped gem yet? At GemsNY, we have fine diamonds, rubies, sapphires, emeralds and many more waiting to be set in your favorite heart pendant.
Bewitched by 17th and 18th Century
This was a time of witchcraft and dark magic. So the heart motif took a surprising twist in the 17th century mainly in Scotland. The twisted-heart brooches or the witch's heart became talisman for protection against witchcraft and evil spirits.
These styles didn't last long and faded with time. Today, clean symmetrical heart pendants are loved all around the world. However, by the 18th century, the twisted heart started representing 'bewitched by love' and a double heart indicated a committed relationship. Find out the most contemporary heart pendants here.
Fashion Forward by 19th and 20th Century
Queen Victoria is credited with bringing the heart motif to limelight by her conspicuous bracelet in which the hearts supposedly represented her children. The fashionistas in those days followed the Queen and soon charm jewelry & hearts became extremely popular.
Fast forward to 1997, who would forget the 'Heart of Ocean' necklace worn by Kate Winslet in the Hollywood blockbuster – Titanic. The diamond in the heart-shaped necklace also goes by the name Le Cœur de la Mer. It's not a real diamond yet it is treasured by Twentieth Century Fox! 
The real blue diamond which was an inspiration behind the making of 'Le Cœur de la Mer'  is the famous 'Hope Diamond'. This 45.52ct blue diamond was once a part of Louis XIV's royal collection.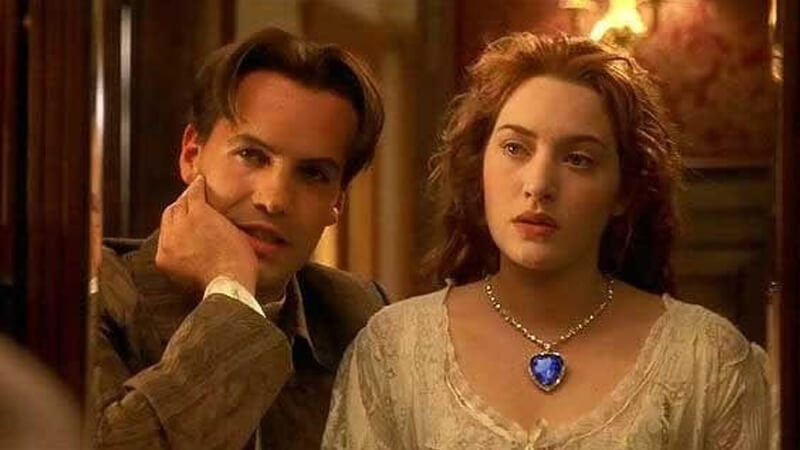 Inspired by the fictional 'Heart of Ocean', famous celebrity jeweler Harry Winston made his own version of 'Heart of Ocean' with a 15ct real blue diamond. Valuing at $20 million, it was worn by Celine Dion at the 1998 Academy Awards. Find your definitive symbol of love in heart-shaped diamonds, rubies, and sapphires at GemsNY.
While the pop number by 'Modern Talking' held its position for six weeks at the top, you can etch your name forever in someone's heart by your own heart style pendant, necklace, ring, or bracelet. At GemsNY you can find not just the pieces worthy of special occasions but also everyday iterations that could easily be matched or mixed with other items in your jewelry wardrobe.