Deciding on holiday jewelry gift can be anything from downhill to daunting, depending on the giftee. It's all downhill if the giftee is an acquaintance or friend and daunting if the recipient of the gift is that one person in your life who fell asleep while waiting for your texts numerous times…
Prelude
Things take a dramatic turn when you're choosing a gift for that one person. You want that very gift to encompass those neverending eye contacts that brought you close to each other, the times the two of you have spent together, and all those moments when his eyes waited patiently to get a glimpse of yours.
Through this holiday jewelry gift guide, I'm going to make sure that you find the perfect gift for the one who leaves no stone unturned in trying to put a smile on your face. Cheers to that thought. Let's begin!
Half Eternity Ruby Band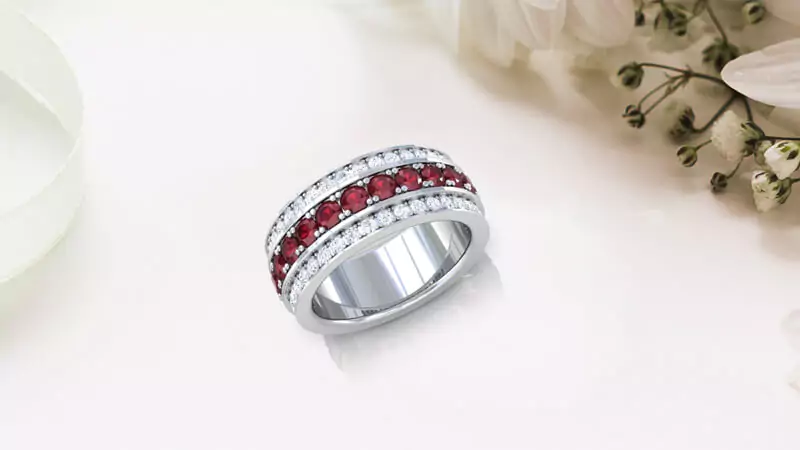 There's a reason why this half eternity band is the first on our list of holiday jewelry gifts. Do you know the symbolism behind a half eternity band? Well, don't worry dear one, I've got it all worked out for you. Eternity bands symbolize eternal love and commitment, just like the one you have for him. As such, a half eternity band is no exception and it expresses your lifelong commitment. Love is probably the best gift you could give him besides the wearing comfort of the half eternity band.
If you look into the detail, you'll find out that the band is embellished with intense red rubies bordered by a layer of the hardest substance on earth, diamond. Ruby is itself a symbol of passion, love and commitment, making it the perfect gemstone for a band for your love. While I'm pretty sure that the love he has for you needs no kindling, yet the rubies in this band will add more depth to the pure emotions he feels for you with every breath he takes.
Diamond Bracelet
Being a man I can tell you that bracelets make great gifts for men. We just love bracelets, there's so much more about them than meets the eye. Known as a unique symbol of a relationship, a bracelet is a perfect accessory that can convey your feelings to your man if you want to ditch the band. This is one of those holiday jewelry gifts that you just can't ignore. What's appealing about this bracelet is the very fact that it's studded with diamonds that'll ideally adorn your man's sinewy wrist that you hold while walking down the streets.
Also, diamonds are what'll impeccably suit his tough attitude when he's out with the boys and gentlemanly behavior when he's with you, the queen of his dreams. Bedecked with tiny diamonds and fashioned in 14k white gold, this diamond bracelet will surely match his charm. Selecting gifts for your boyfriend might be daunting, but this thing of beauty will more than serve the purpose.
Cushion Cut Emerald Pendant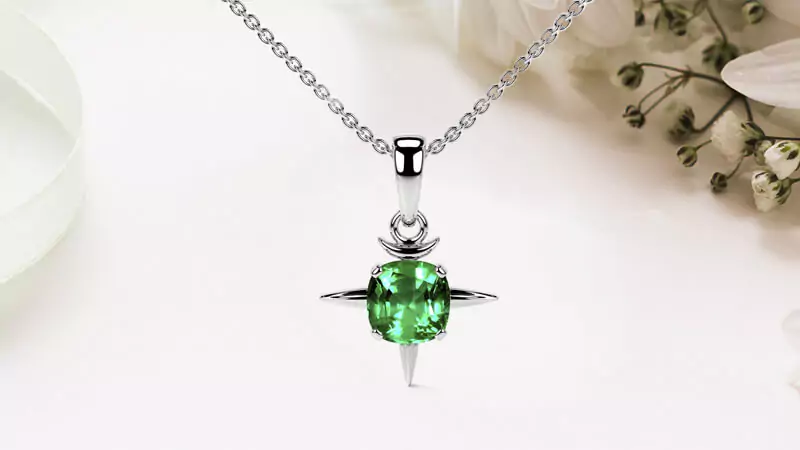 After two jewelry pieces that are full of fire, this is the one your beau will love if he lives his life all calm and composed. The third gift on our list of holiday jewelry gifts is more like an ode to your man's serene frame of mind. Every jewelry piece has an idea or a notion that makes it unique. For the half eternity ruby band, it was the symbolism of rubies that made it a cut above the rest. For the diamond bracelet, the idea that made it stand out was that it'd work well with the tough attitude and the gentlemanly behavior of your man.
In that sense, what's unique about this emerald pendant is its emerald centerstone. Emerald has been known as a gemstone that's been satisfying souls since antiquity. From Cleopatra VII Philopator, the Queen of the Ptolemaic Kingdom of Egypt, to America's renowned luxury jeweler Harry Winston, the lush green color of emerald has tickled the fancy of everyone since ancient times. Emanating fresh vibes of nature's lushest green landscapes, this emerald pendant will soothe the soul of your fancy man like nothing else does.
Emerald Cut Tanzanite Ring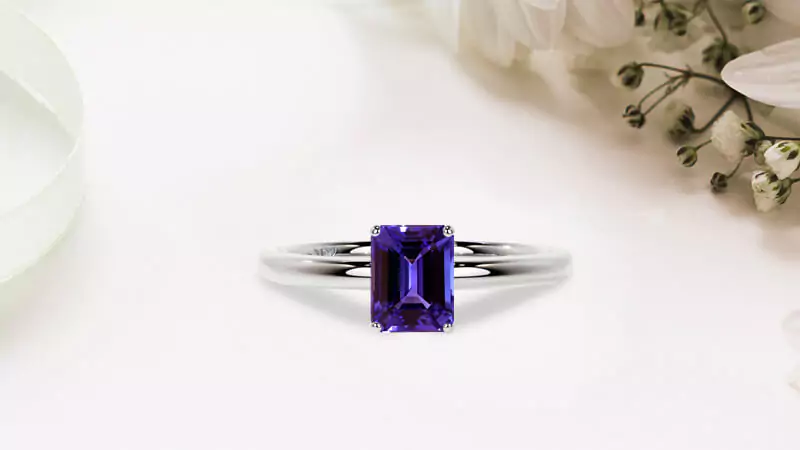 Holiday jewelry gifts can be rare, especially if the giftee also is. Well, he's rare, right? That's what I thought while selecting a ring fashioned with one of the rarest gemstones of them all for him. Actually, to simply call it a ring would be an understatement because of the 'gem of a generation' its centerstone is. Tanzanite is a rare gemstone, and I mean it. Found only in Tanzania, tanzanite is a thousand times rarer than diamond.
In fact, the gemstone might soon get extinct. If a local Tanzanian geologist is to be believed, tanzanite could go extinct within the next 25 years. So, now what do you think of this ring embellished with nature's one of the rarest creations? Isn't it worthy enough for the love you both feel for each other? It's one of the best men's gifts for the holiday season.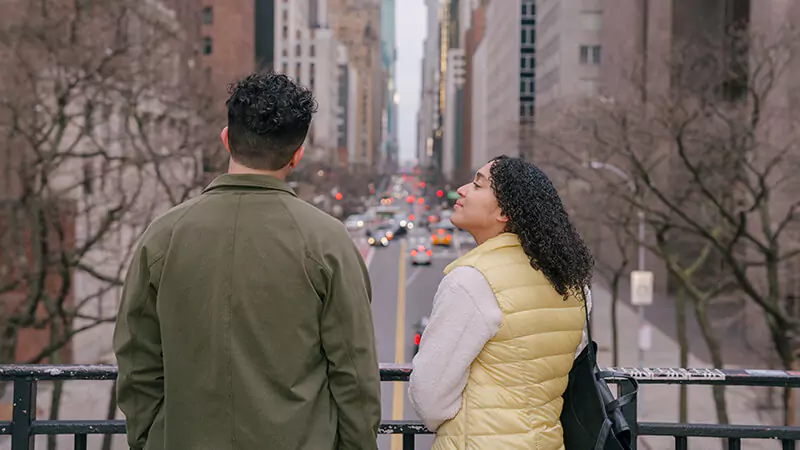 Epilogue
I've sorted the best jewelry pieces in this gift guide for men, but if you're still in two minds, you should listen to your heart. The secret to finding the perfect gift for your man is simple, all you need to do is trust your instinct and keep it simple. Don't try chasing the trends, that won't work. Don't try looking for the most-wanted items, that won't work either. Deep down at the bottom of your heart, you already know what's right for him, what'll best suit him.
Be confident, and try asking your heart. Believe me, the heart knows it all. Don't use your brain here, because the connection that you have with him wasn't really an upshot of any planning. The peculiar bond that you share with him developed on its own, right? So, let the heart do the choosing and get the best out of this gift guide for the holiday season.