Peridot Jewelry: a sprinkle of nature's love, a secret garden of elegance. Whether you're rocking a peridot ring that's practically doing a happy dance on your finger or those peridot earrings that could make even your grandma's pearl collection jealous, these gemstones are all about adding a dash of 'pure magic' into your style. And guess what? They're not just bling. They're like emotion-packed time capsules. So, put on your adventure hat, because we're about to spill the tea on how to keep those peridot jewelry shining for ages!
Dive into Gem Aura: The Chronicles of Peridot
Before we dive into the nitty-gritty of care, let's pause for a moment to bask in the magnificence of peridot. This gem, hailed as the August birthstone, boasts a lively green hue that channels the rejuvenating vibes of nature. Its color is as soothing as a calm forest stream. Throughout history, this gem has been a symbol of good fortune and a beacon of positive energy, all bundled up in one dazzling package. Whether you're rocking a peridot engagement ring that whispers promises of eternity or adorning yourself with earrings that frame your face like art, your peridot jewelry captures life's fleeting moments in a vibrant dance of colors.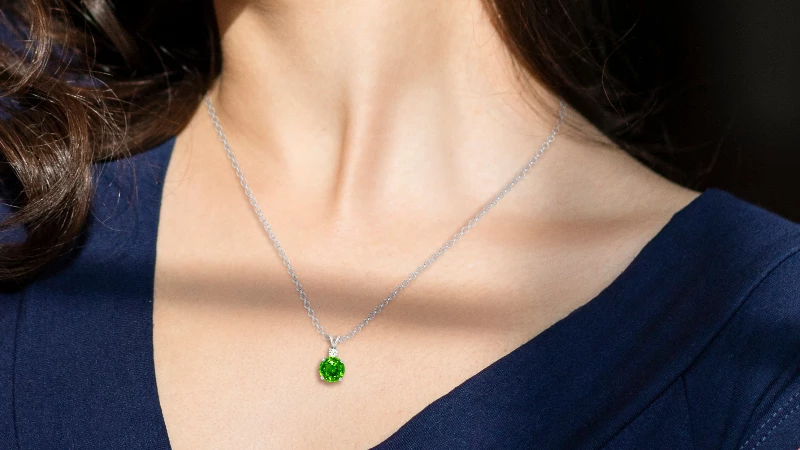 1. Keeping the Shine Alive: Master the Art of Cleaning
Alright, so remember that time you looked at your peridot ring and it was legit sparkling like it just had a double espresso? Yeah, we want that 24/7. Time for some TLC, peeps. Get some lukewarm water, throw in a dab of mild soap, and let your peridot pals soak it all in. Use a baby-soft brush or a cloth that's gentle enough to swipe away the dirt drama. Rinse them off like you're giving them a mini spa day, then pat dry with a cloth that's worthy of your royal gems. Pro tip: keep the chemicals far, far away – peridots are not fans.
2. Nap Time for Gems: Storing the Sparkles
Don't just toss those peridot beauties around like yesterday's pizza box! Peridot jewels deserve the royal treatment even when they're resting. Think individual spaces in a jewelry box, or go for pouches if you're feeling fancy. And if you're heading off on a globetrotting escapade and your gems can't join the party, wrap them up in a soft cloth or a pouch to keep them snuggled in.
3. Splash or Nah? Let's Talk Water Drama
Imagine if you're chilling by the pool, contemplating a dive. But hold on – your peridot jewelry is not a fan of the waterpark scene. Chlorine and saltwater? They're like the villains in this story, slowly dimming your gemstone's shine. So, if you're about to make a splash, make sure your peridots are resting off the shore.
4. Drama-Free Zone: Guarding Against Bumps
Life's an adventure, and your peridot ring wants a front-row seat. But here's the scoop – they're not exactly action heroes. They can handle a bit of thrill, but they're not invincible. So, let's play it safe with those high-energy activities. Gardening? Sure, but maybe give your gems a raincheck. Mountain biking? Well, it might be time to give your gems a break, my friend.
5. Pro TLC: When the Experts Take Over
Picture this as a much-needed spa day for your peridot squad. Once a year, treat them to a vacation at the jewelry doc (a.k.a. the jeweler). They'll go through every nook and cranny – settings, prongs, the full deal. And guess what? Your gems will get the top-notch TLC they've been waiting for, and they'll come back to you sparkling like a thousand stars winking your way.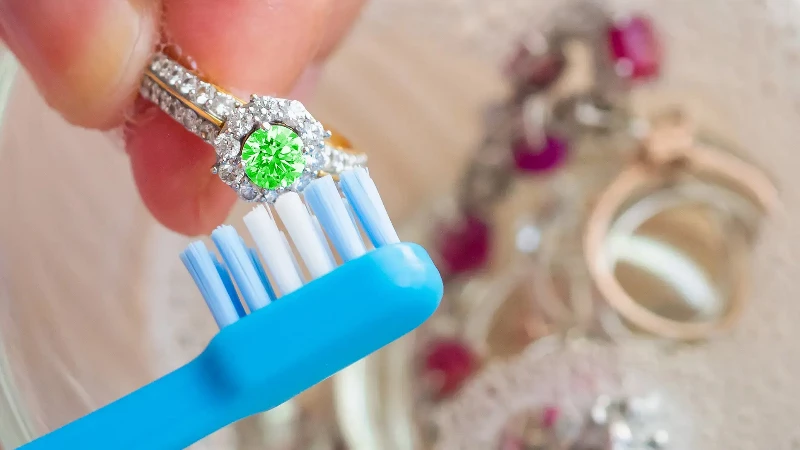 6. Slay in Style: Mastering Peridot Pairing
We're all about that pair—peridot and your style. Rock a peridot ring with a crisp white outfit and watch those compliments roll in. Swing those peridot earrings to add a dash of nature's elegance to your vibe. And, oh my bling, let's not forget the allure of a peridot engagement ring – a promise of love that's as real as your Netflix addiction.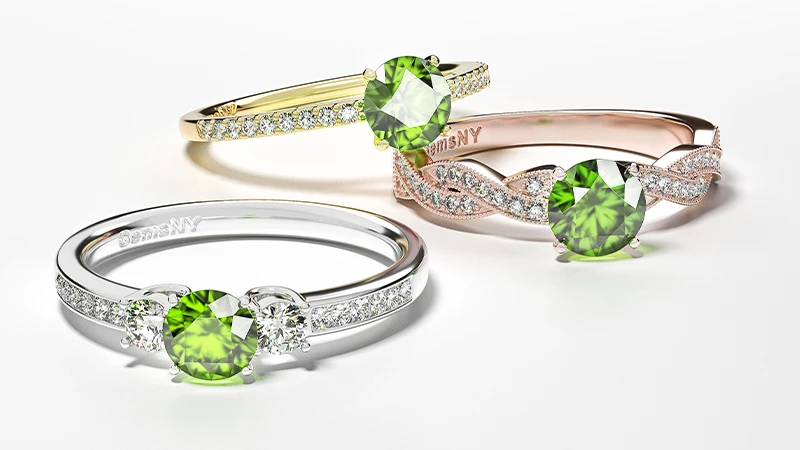 7. Time-Traveling Love: Gems Beyond Eras
Fast forward a few years – your peridot jewelry? It's not just jewelry. It's your legacy, your story, and your heart's whispers. Your care today is like a love letter to the future. The shine, the stories, and the "OMG, you're wearing grandma's peridot earrings!" moments – they're all a part of the gem's journey, and yours too.
Final Words: Where Care and Bling Coalesce
You've officially cracked the peridot code, my gem-loving friend. With these tips, your peridot jewelry is gonna outshine even the sun (well, almost). Remember, peridot rings, peridot earrings – they're not just gems, they're your sparkle squad. Shower them with love, keep them cozy, and let them be your partners in this grand adventure called life. Get ready to rock the peridot vibe like you're in a rom-com montage – with style, sass, and a sprinkle of magic.