Red spinel rings are lovely jewelry pieces that have been attracting a lot of attention lately. Everybody from teenage girls and ladies to men can be seen flaunting these rings every now and then. But why are red spinel rings growing in popularity? What puts them in the number one position in the present times? In this article, we'll try to find answers to all these questions. So, let's talk about red spinel rings.
What Is Red Spinel?
Red spinel is a gemstone belonging to the mineral spinel group. Spinel is a large group of minerals that also has gahnite, hercynite, ceylonite, picotite and galaxite. Though spinel can be found in various shades of blue, pink, lavender, red, purple, black, brown, gray, lilac, orange, red-orange, rose and light green, red spinels are the most popular color variety of spinel. Spinels can also be colorless, but very rarely.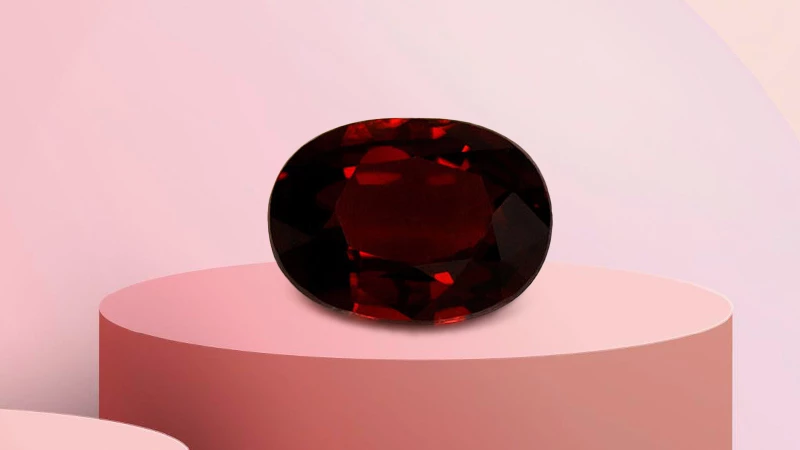 Red spinels get their red color from the presence of different levels of the trace element chromium in the mineral. The color of red spinel ranges from orangey red to purplish red. Out of all red spinels, stones with pure red to purplish red hues of medium to medium-dark tone are greatly desired. Red spinels are also the most celebrated variety of spinel.
How Much Does Red Spinel Rings Cost?
As I said, red spinels are also the most celebrated variety of spinel. Therefore, jewelry pieces, especially rings, fashioned with these gemstones command the highest prices. The ruby-like red color of red spinel rings makes them expensive things of beauty. Large red spinels of the highest quality can cost up to $10,000 per carat. Now, you might have an understanding of how popular red spinels are. However, the price of a red spinel is nowhere close to that of a similar-quality ruby.
So, there are chances that you might find a red spinel priced at about 1/10th of the price of a similar quality ruby gemstone. That's one of the big reasons why people who can't afford a ruby gemstone opt for a red spinel gemstone. There's no doubt in admitting the fact that more and more people will start choosing red spinel rings instead of ruby rings in the coming years. That's because who'd want to invest a large amount of money in a ruby gemstone when you can get the vivid, glowing color of ruby at a fraction of its price in a red spinel? 
Red spinel rings symbolize love and intensity in gemstone jewelry, but their popularity can be surely attributed to their affordable prices compared to rings encrusted with ruby centerstones.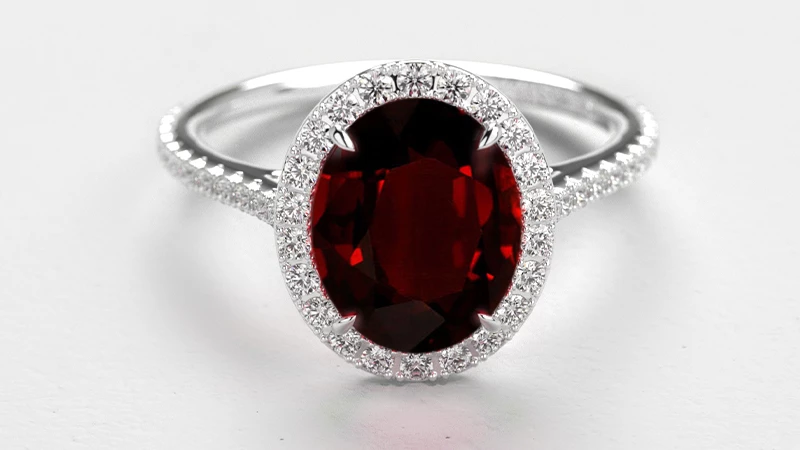 Do Red Spinel & Ruby Gemstones Have History?
Well, yes! Red spinel and ruby are two of history's most important gemstones, especially red spinel. We both know how stunning ruby gemstones are. From visual appeal to dependable durability, ruby has got it all. Right from ancient times, ruby has been one of the most prized gemstones of them all. Everybody from kings and emperors to the general public has loved wearing ruby gemstone jewelry. Ruby has also been used in many royal jewelry pieces. However, not all famous rubies set in royal jewelry pieces are rubies, some are red spinels. Yes, you heard that right.
You might have heard about the Black Prince's Ruby and the Timur Ruby set in the British Imperial State Crown. Now, these two rubies aren't rubies but red spinels. Throughout history, red spinels have been confused with rubies. The similarity in color between red spinels and rubies has caused this confusion. This association of red spinels with rubies is historic but reached an end in 1783 when mineralogist Jean Baptiste Louis Rome de Lisle identified spinel as a mineral different from ruby.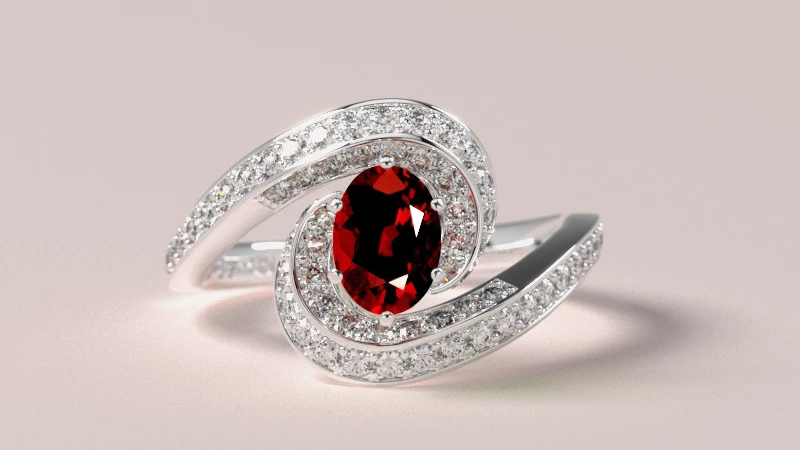 As per the Gemological Institute of America, distinguishing spinel from ruby gave birth to the science of gemology. However, despite being an important gemstone in the history of gemology, spinel remained a relatively unknown gemstone for a long time. That's the reason why red spinel is also known as a popular yet unknown color variety of spinel. You may encounter jewelers selling spinels by the name of 'red rubies', 'Balas rubies' or 'ruby spinels'. Therefore, you should refrain from getting your red spinel rings from such jewelers.
Why Do People Wear Red Spinel Rings?
Apart from the fact that red spinel rings are affordable and great alternatives to ruby rings, people invest in red spinel rings because of their color and hardness. Rings made with red spinels are utterly beautiful. The vibrant color of red spinel rings has put them in the top position among other colored gemstone rings. Red is one of the most vibrant and intense colors. It's been associated with some of our most intense emotions, like anger, passion and love. Therefore, the symbolism of deep red spinel rings with love and affection is evident.
Moreover, because spinel has a high refractive index, the gemstone exhibits excellent brilliance that makes it go easy on the eye. People also like investing in red spinel rings because of their durability. Spinel scores 8/10 on the Mohs hardness scale, meaning you can wear jewelry pieces encrusted with spinels on a day-to-day basis. Such an excellent hardness level of spinel is also the reason why people choose this gemstone as the centerstone of their engagement ring. Also, unlike other gemstones, spinels lack cleavage, meaning these gemstones offer superior resistance to blows. Now you might feel bad for spinels because despite having so many attributes, these gemstones have modest prices.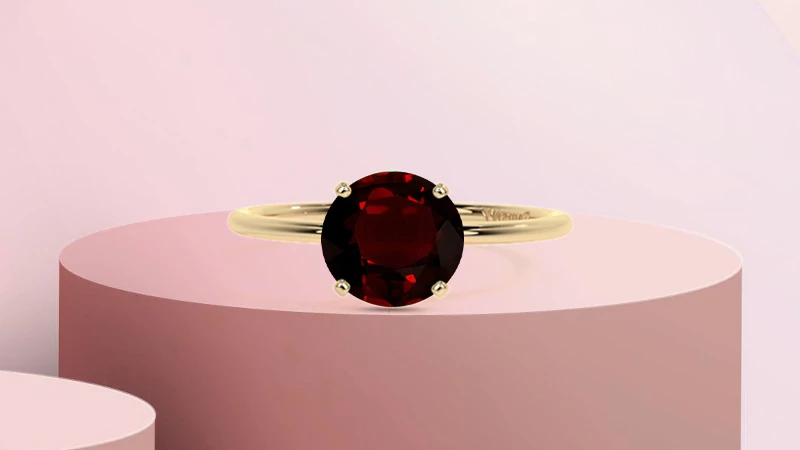 It's About Time You Got A Red Spinel Ring
Well, your interest in red spinel rings might have increased after reaching the end of this article. So, it's about time you got yourself a red spinel ring. You can get a red spinel ring from us, GemsNY. We have a great variety of spinel gemstones from which you can choose your desired red spinel centerstone. Our red spinel color intensity range encompasses vivid, deep, medium, purplish and pinkish. Moreover, with the type of ring settings that we have, on top of our attractive prices, there are chances that you might end up purchasing two red spinel rings from us. So, GemsNY is your best bet!