Introduction 
Paraiba tourmaline, a rare and coveted gemstone, captivates its admirers with its mesmerizing electric blue-green hues. The stone has a rich history and it gets enough popularity because of its add-on benefits along with its beauty. However, not all paraiba tourmalines are created equal. Distinguishing between high-quality and average-quality stones requires a keen understanding of their characteristics and grading criteria. In this article, we will delve into the key factors that determine the quality of the paraiba tourmaline, empowering you to identify and appreciate the finest specimens of this remarkable gem.
1. Origin And Authentication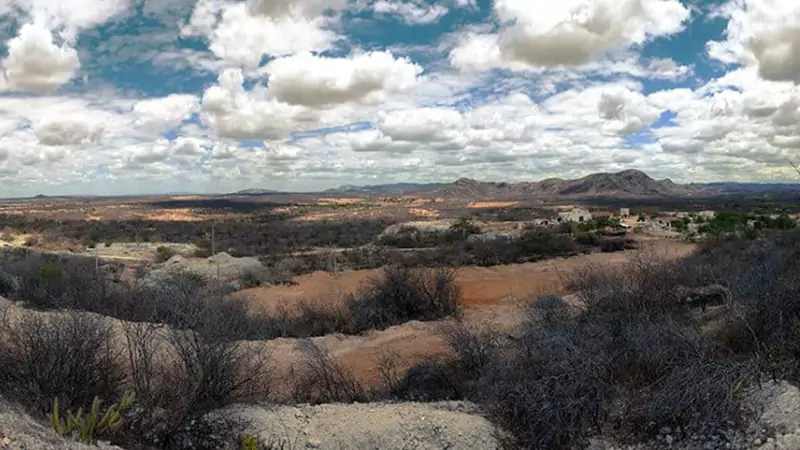 The origin of a paraiba tourmaline significantly impacts its quality and value. Genuine paraiba tourmalines are primarily sourced from two main locations which are Brazil and Mozambique. Brazilian paraiba tourmalines are considered the most coveted and valuable due to their historical significance and exceptional color saturation. Mozambique paraiba tourmalines, on the other hand, are relatively newer to the market and can also display exquisite color, but they may be more affordable than their Brazilian counterparts.
To authenticate a paraiba tourmaline, seek gemological certifications from organizations such as the Gemological Institute of America (GIA) or the American Gemological Laboratories (AGL). These certifications verify the origin and authenticity of the stone, ensuring you are purchasing a genuine paraiba tourmaline gemstone.
2. Color
Color is the defining characteristic of any gemstone and greatly influences its quality. The desirable color range of paraiba tourmaline lies within the spectrum of vivid electric blue to vibrant greenish-blue, resembling the hues of the Caribbean Sea. The finest specimens exhibit intense saturation, captivating the viewer with their luminosity and brilliance.
When assessing color quality, consider the following aspects:
a) Hue: Paraiba tourmalines should display a pure blue or greenish-blue hue without any undesirable undertones, such as gray or brown.
b) Saturation: Look for a high degree of color saturation. The gem should possess an intense, vibrant color that commands attention. You may get less vibrant gemstones for a lower price, but to get a high-quality gemstone, do not get carried away with lower prices unless you have faith in the seller or the source.
c) Pleochroism: Pleochroism is a property of showing different colors in different lights. Rotate the gemstone and observe any color changes. Paraiba tourmalines typically exhibit strong pleochroism, displaying different shades of blue and green from different angles.
3. Clarity And Transparency
Paraiba tourmaline gemstones usually have inclusions, meaning they naturally contain internal foreign particles. However, gemologists prefer stones with high clarity, as these gemstones allow light to pass through unobstructed, enhancing their brilliance and beauty. Look for stones with minimal visible inclusions, ideally located near the edges rather than in the center of the gemstone.
Transparency is another crucial aspect to consider. A high-quality paraiba tourmaline should possess excellent transparency, allowing light to penetrate and reflect throughout the gem so that you can see through the heart of the gemstone.
4. Cut and Shape
The cut of a paraiba tourmaline influences its overall beauty and brilliance. Well-cut stones maximize the gem's potential by optimizing light reflection and refraction. Look for a gemstone cut that maximizes the color saturation, brilliance and overall visual impact of the gemstone. Popular cuts for paraiba tourmaline include emerald, oval, cushion, and pear shapes. While choosing a cut for your gemstone, you should have a fair idea of the latest trends and gemstone facets and symmetry.
5. Carat Weight and Size
The carat weight and size of a paraiba tourmaline are subjective considerations, dependent on one's personal preference and budget. While larger stones may be more valuable, the rarity and quality of color play a more significant role in determining value. Select a size that suits your style and budget, always prioritizing color intensity and other quality factors over size alone. It is worth mentioning that after a certain limit, it is hard to find flawless clarity in larger gemstones.
Once you are done gathering enough knowledge about the mesmerizing paraiba tourmaline gemstone, you might be curious to know which gemstone jewelry you should choose for yourself. We have handpicked some trending paraiba tourmaline jewelry ideas for you so that you can rock every occasion.
Paraiba Tourmaline Ring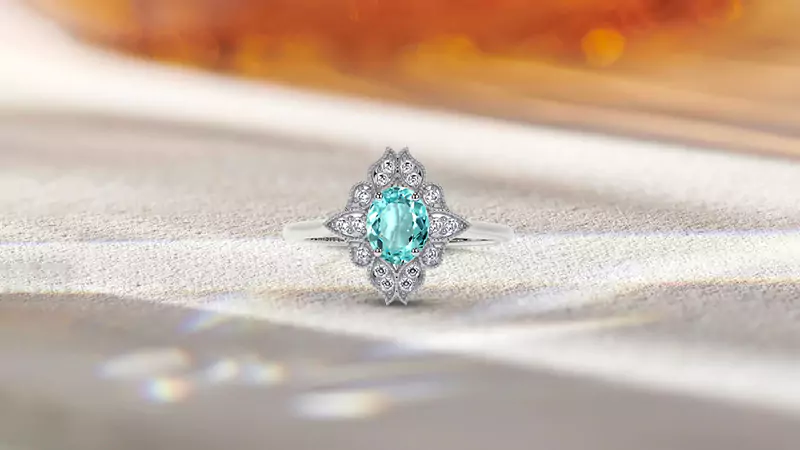 Paraiba tourmaline is a birthstone for October, so a ring can be the best way to wear your birthstone. You can find a variety of designs in the paraiba tourmaline ring, but the final choice depends on the purpose of choosing one. Vintage paraiba tourmaline rings can be the best engagement rings. A cocktail ring, on the other hand, can complement your formal attire. The striking blue color of the paraiba tourmaline gemstone looks like a splash of water, making it the best choice for beach parties.    
Paraiba Tourmaline Pendant Necklace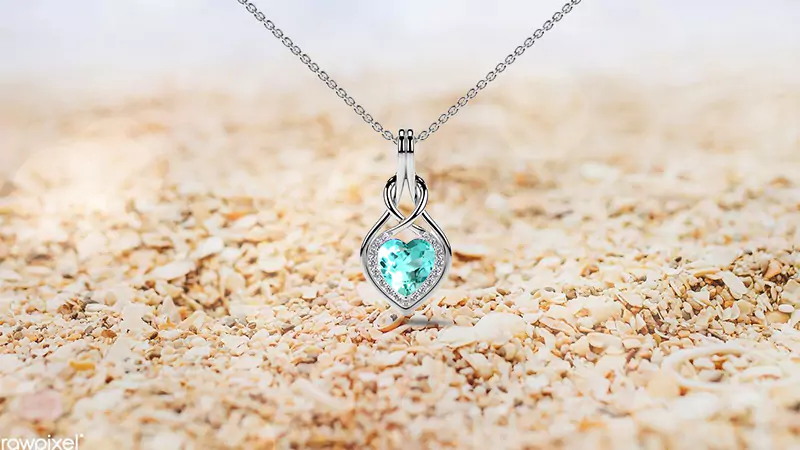 The paraiba tourmaline pendant necklace can be the best gift for your loved ones because its oceanic blue color will always remind them of the depth of the feeling you hold for them. You can find a heart-shaped paraiba tourmaline pendant that looks like a token of love making it a signature jewel for anniversaries or engagement.
Paraiba Tourmaline Earrings 
Adorn your earlobes with the elegance of paraiba tourmaline. Although all shapes of earrings add grace to your appearance, as the gemstone is paraiba tourmaline, I personally recommend you to choose the pear shape or teardrop earrings. Pear-shaped earrings look like a water droplet, and the stunning aqua-blue color of the gemstone gives it a look of a water droplet from the ocean. You can choose earrings with accent diamonds so that you can enjoy the goodness of the two coveted gemstones.  
Conclusion
Identifying high-quality paraiba tourmaline involves considering various factors such as origin, color, clarity, cut and carat weight. We've tried to equip you with enough knowledge to choose the paraiba tourmaline of good quality. If you still find it difficult to choose the right paraiba tourmaline gemstone or a perfect paraiba tourmaline jewelry piece, you should consult our gemologist on staff – we're just a call away. It's an easy way to get authentic, high-quality gemstone jewelry from GemsNY with a guarantee and free shipping.