Introduction
Are you considering getting a one-of-a-kind gemstone ring for her when you pop the question? The enchanting tanzanite might be what you are looking for. Its vibrant hue and breathtaking allure make it the perfect ring choice for a holiday proposal. Moreover, as this stunning gem is also the December birthstone, it will make the holiday season all the more special for you and her.
Tanzanite: An Exotic Semi-Precious Gemstone
Tanzanite, one of the world's rarest stones, first gained popularity in the 1960s. It is renowned for its stunning color, rarity, and attributes. Over the years, tanzanite has made a good name for itself and has been attracting attention in the gemstone and jewelry industry.
It is a trichroic gemstone, reflecting hues ranging from gentle blues or lilacs to intense violets and indigos. It was discovered in 1967 at the foot of Mount Kilimanjaro in the Manyara Region of Northern Tanzania, which is its only mining source so far.
Did you know that some geologists claim there is a hundred-to-one shot chance for tanzanite to be found elsewhere on the planet, making it 1000x rarer than diamonds? That is because the conditions that led to its genesis 585 million years ago were quite extraordinary! It's quite fascinating. Wouldn't you agree?
Tanzanite Symbolism
A tanzanite engagement ring expresses your irrevocable and profound love for your partner. It symbolizes your fidelity and commitment to the relationship you share with her. Moreover, the rarity of this gemstone makes this ring unique and special.
So, if you have got your heart set on this gorgeous gemstone ring, like me, check out these beautiful engagement ring styles that will be perfect for the holiday proposal!
Popular Tanzanite Engagement Rings Styles
A Stunning Tanzanite Solitaire Ring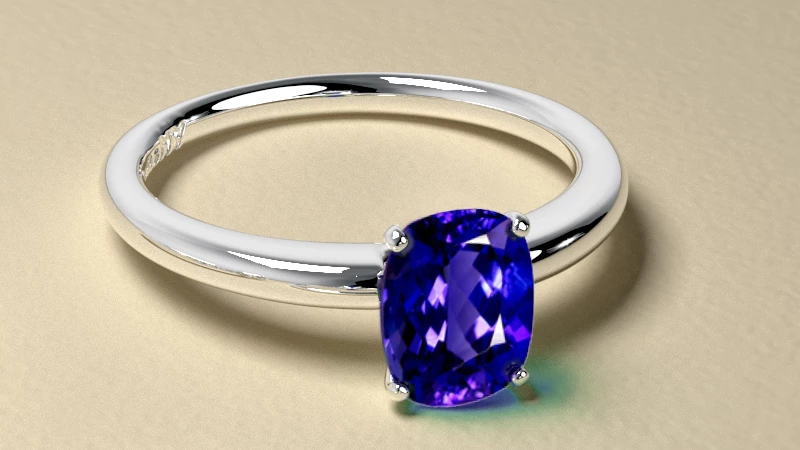 Not every woman likes a grand or dramatic engagement ring. Many prefer things simple yet stylish. And what could possibly be more fitting than a tanzanite solitaire ring? It is the definition of refinement and elegance.
The vivid blue hue of tanzanite will be the center of attraction and look great on all metals, whether yellow gold, platinum, rose gold, or white gold. This classic ring design can also be a cliché yet romantic way to convey to the woman of your dreams that she is and will always be the only one for you, just like the solitaire gemstone in this ring style.
A Sparkling Tanzanite Diamond Halo Ring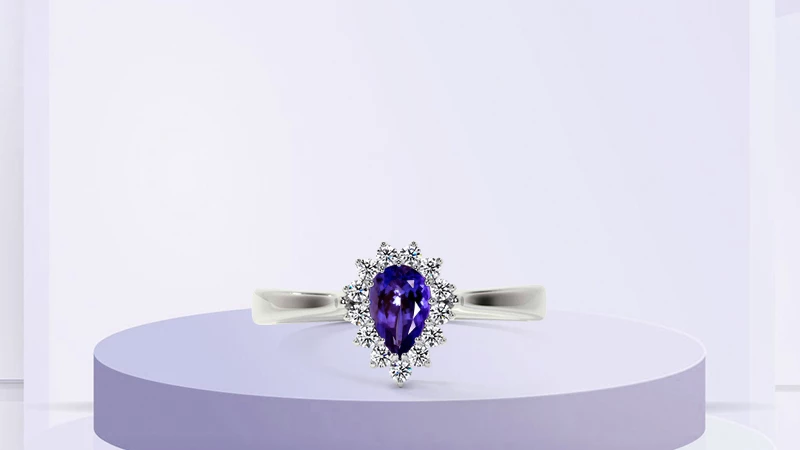 Let's not forget that diamonds are a girl's best friend. Combining the cold blue hue of tanzanite with the icy aesthetic of diamonds gives you a ring that encapsulates the winter vibe and is perfect for your holiday proposal.
You can choose a tanzanite stone in any cut (round, pear, and oval are the most popular ones) and go for a diamond halo. The diamonds surrounding the gorgeous blue gemstone give the ring an ethereal look. Who could possibly say no to this piece of beauty?
A Breathtaking Toi et Moi Ring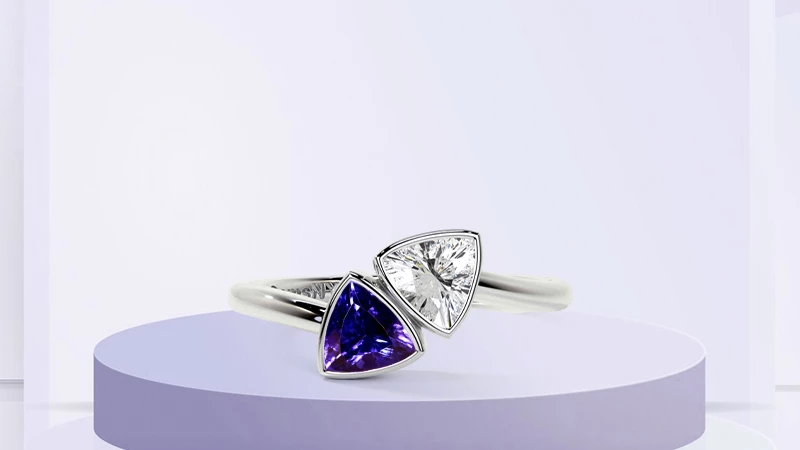 Do you remember when singer Machine Gun Kelly (real name Colson Baker) and actress Megan Fox took the internet by storm with their engagement announcement? If you recall, MGK proposed to Megan with an alluring Toi et Moi ring featuring an emerald and a diamond. You too can surprise your fiancé with a Toi et Moi ring but with a twist!
Instead of choosing an emerald, you can go for a tanzanite gemstone. Tanzanite and diamond make a good combination. Together, they will enhance the overall charm of this ring.
A Romantic Heart-Shaped Ring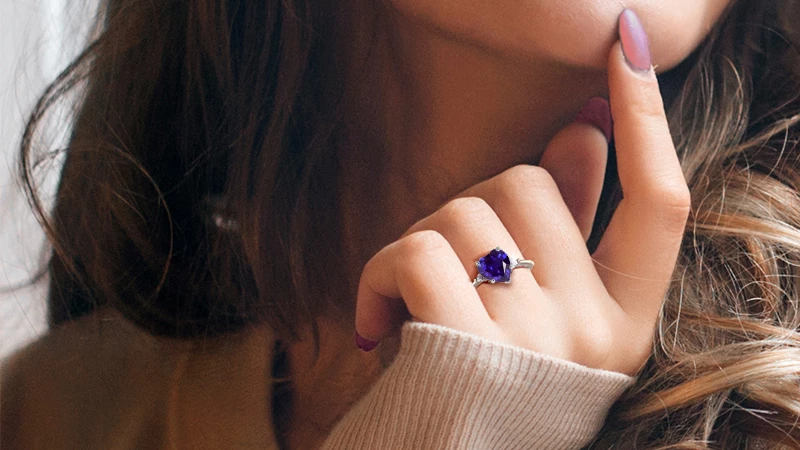 Are you a hopeless romantic at heart? A holiday proposal with a heart shaped ring featuring the alluring tanzanite will be perfect for you! You can choose a solitaire ring or add a few diamond accents on each side of the ring for more sparkle.
Proposing with this heart ring is like giving a piece of your heart to her. Isn't it quite romantic?
A Personalized Ring
There is something special and romantic about a personalized engagement ring. It expresses your everlasting love for her, as she'll recognize the thought and effort you put in to give her a ring with a personalized design.
This custom ring will perfectly reflect the unique love story that you and she share, adding more meaning to the piece of jewelry. Adorn your personalized engagement ring with tanzanite gemstone to give it a beautiful pop of color and uniqueness.
Parting Words
Make your holiday proposal extra special and memorable with a beautiful tanzanite ring! GemsNY presents you with a beautiful collection of stunning rings and also offers you customizations. So, what are you still doing here?