It's Christmas again!! Like every year, partying, celebrations, and binge watching will be gone sooner than you know. But some things will remain – the memories and the presents symbolizing someone's love. The tradition of gifting is universal no matter where in the world you celebrate Christmas.
Jewelry is timeless and gifting someone with a jewelry item makes the moment as timeless as the jewelry itself. In addition, gifting rings, pendants, or earrings is a very practical idea because these accessories rarely go out of fashion and the recipient will always treasure such gifts.
Let's take a look at some jewelry gifting ideas that can make the smiles last much longer!
Tanzanite Pendant
Tanzanite is a pretty recent discovery in the history of gemstones. Its unique indigo color is unmistakable and is quite different from other gemstones with blue shades. Tanzanite is the birthstone for those born in December. So, it becomes a remarkable gift for someone born in the month of Christmas.
Pendants are hard to miss for obvious reasons. And if it's a sparking tanzanite pendant, then it doubles the beauty of the wearer. Pendants are refined representations of luxury and they come in a variety of shapes such as heart, oval, round etc. Look at these brilliant pieces of craftsmanship! Don't you want to get one to symbolize your love?
Aquamarine Earrings
Once believed to be a part of mermaids' treasures, aquamarines are believed to carry the power of Neptune. An aquamarine is supposed to protect its wearer from the storms of life.
The blue color of aquamarine is considered the reflection of the sky on the ocean, representing vastness and purity. If you want to present that your love is as boundless as the ocean, then aquamarine earrings are the perfect way to do so. These mesmerizing designs will surely take her breath away.
Alexandrite Ring
You can find the perfect Christmas gift in the form of an alexandrite ring. Due to its color changing properties, alexandrite goes with any metal. Once associated with the royalties of the former Soviet Union, it is now one of the most sought after gemstones. It is rarer than most of the other gemstones, making it more valuable and an excellent investment option.
Known as the Chameleon of gemstones, alexandrite is rightly called "emerald by day and ruby by night". An alexandrite ring will present your exceptional love in the most romantic way. Check out these designs which will dazzle the wearer and the onlookers alike.
Diamond Bracelet
For centuries diamonds have symbolized dependability and purity in love and relationship. When it comes to gifting jewelry, nothing really comes close to diamonds. They make for a stunning and timeless present one can have. 
A diamond bracelet is something that you can gift to anyone be it your wife, mother, daughter, brother, husband, girlfriend, or a friend! Have you ever thought of gifting something like this to your friend? Let this Christmas be the time to let your best friends know how much you value them. You can choose from a range of bracelets – from minimalist to swanky – available at GemsNY.
Metal Bands
Metal bands are a wonderful choice if you want the same type of present for a number of people, without breaking the bank. Plain, elegant and timeless, these ornaments are generally not subject to individual predilections. Of course here also you have many options such as classic gold, rose gold, white gold and platinum. In addition, the design element can also vary from absolutely plain to milgrain to filigree and more.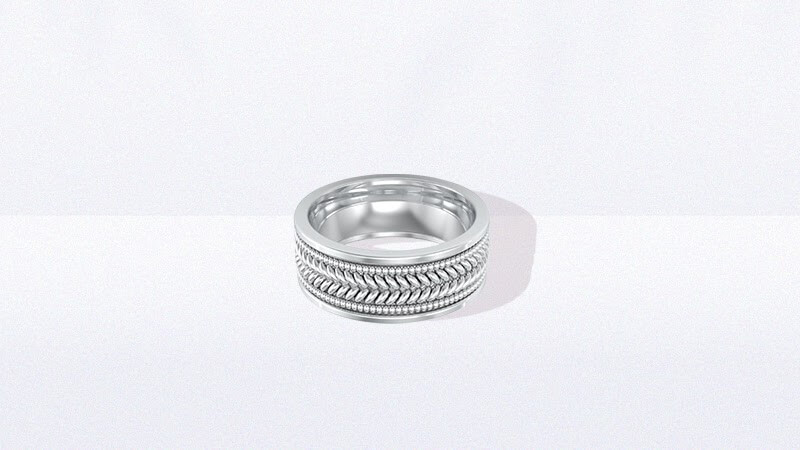 Sometimes it can be tricky to choose the right piece of jewelry but there are no shackles on your imagination if you want to give something truly unique to your loved ones. Getting some engravings or a message onto the ring or the pendant will go a long way in creating a sentimental value to an otherwise ordinary piece of jewelry.
It's important though, to keep in mind the individual style of the person for whom you are selecting an item. If you have too many options in your mind, then let our experts help you make the right decision. GemsNY has a vast collection of gemstones and jewelry to suit every taste.
Christmas is the time of busy shopping centers and crowds everywhere. Our online platform saves you the time & tiring effort of going to stores in search of the perfect gift. You can effortlessly order your piece here and spend your time enjoying the celebrations.