India's Harnaaz Sandhu was crowned Miss Universe, 2021. Mexico's Andrea Meza passed along the Power of Unity crown to her successor at a ceremony in Israel. 
Since its inception, the Miss Universe pageant has had a total of 11 crowns. After the iconic Mikimoto crown was accidentally broken in the Philippines, the Power of Unity crown was introduced in 2019 and first worn by Zozibini Tunzi. It has remained the official crown for the pageant till date.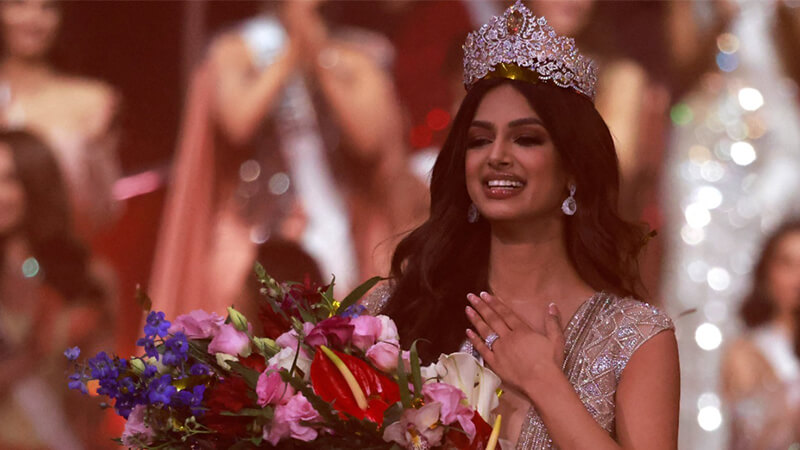 Shining intensely against the dark backdrop of the stage and Sandhu's brunette locks, the Power of Unity crown looked like a still from a royal Venetian fever dream. Crafted in 18k white gold, the crown is embellished with 1725 white diamonds which are set in a design mimicking the harmonious interplay of natural motifs like leaves, flowers and branches.
The diamonds separating and intersecting at various junctions are representative of different communities of women around the globe and their coming together as an empowered and cohesive force.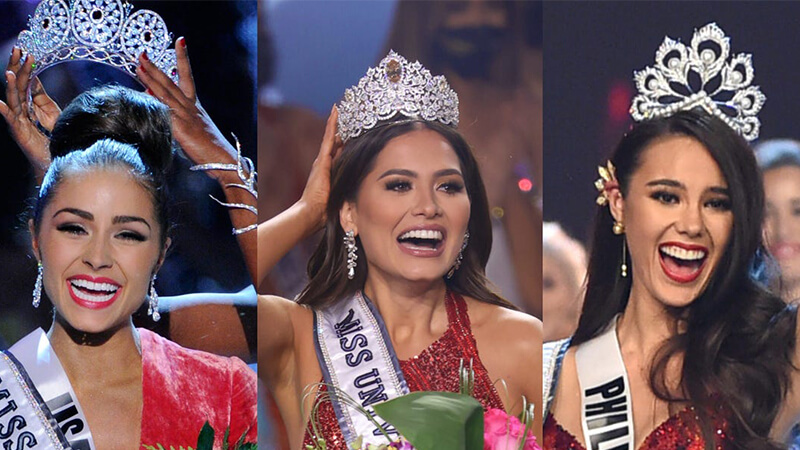 The white diamonds frame the splendid centerpiece, which is a 62.83 carat golden canary diamond from Botswana. It is accompanied by two, smaller pear cut golden canary diamonds placed on either side of the center stone. Together, the three stones symbolize a new golden age of women celebrating strength, independence, femininity, integrity and unapologetic ambition.
Worth a staggering 5 million USD, the Power of Unity is the most expensive crown in the history of the pageant.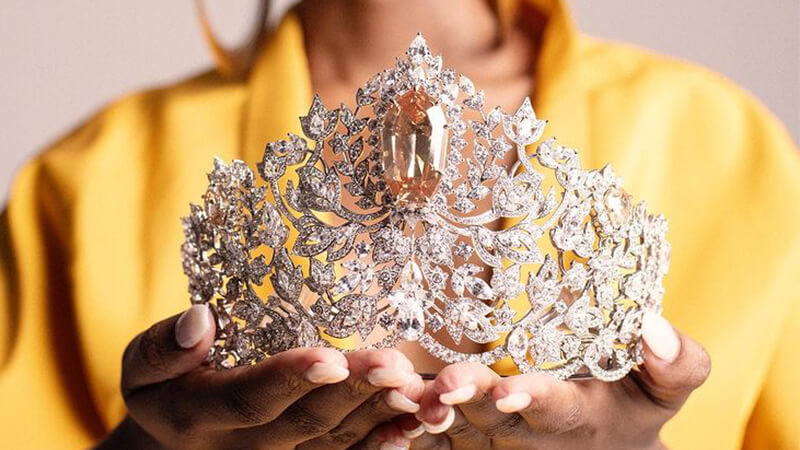 The concept of beauty pageants remains concerning as it revolves around the 'male gaze' and continues to uphold eurocentric standards of beauty. However, these institutional drawbacks do not and should not take away from the outstanding women who take the spotlight and strive to be their best selves.
The power of unity crown is undoubtedly a remarkable work of art as it represents the community before the institution. With its message of unity echoing across an increasingly polarized world, the Power of Unity crown made a significant statement.