One of the most commonly asked questions is – which is better, Lab Grown Diamond or Natural Diamond? If this isn't enough, the term-Synthetic Diamond, also adds to the confusion. If you too are wondering, then you're not alone. Let's understand some of the most important aspects related to these terms before deciding which is better.
Origin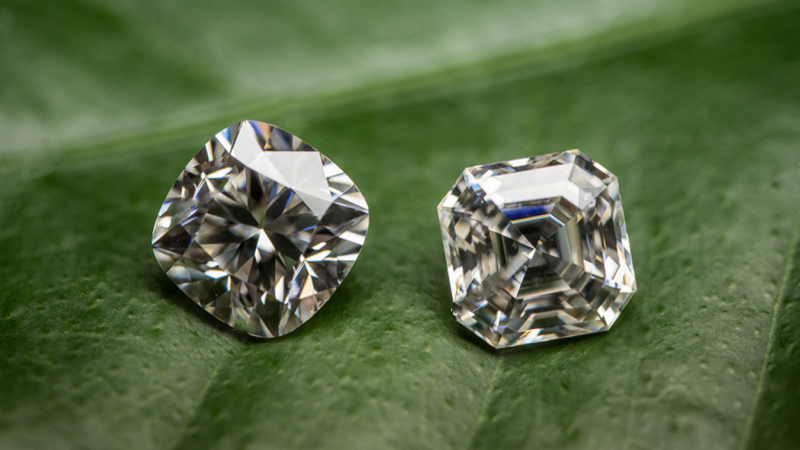 When we say natural diamonds we mean earth-mined diamonds, and when we say lab -diamonds,  we imply diamonds created artificially in a production facility.  Natural diamonds are formed deep inside the earth's crust by millions of years of ultra-high temperature and pressure. Since these conditions are not identical everywhere, each diamond is unique. 
Lab diamonds on the other hand, are produced from the seed of a natural diamond using two techniques called Chemical Vapor Deposition (CVD) and High Pressure High Temperature (HPHT)  in a controlled environment which mimics the formation of a natural diamond. Therefore, diamonds created in such laboratories are identical to natural diamonds in their composition, having just about the same inclusions, color etc. and produced in a much shorter period of time.  
History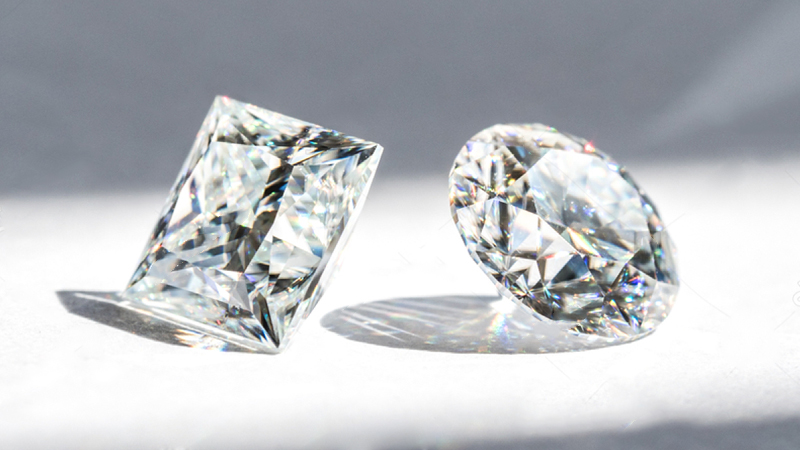 According to some historians, diamonds were found in India in as early as the 4th century BC and the first recorded accounts of diamond mining are also located in India around 800 BC. India was the only place where diamonds were mined prior to the 1870s when new mines were discovered in South Africa.
Diamond trade saw a steep decline (as much as 50% by 1919) due to this newly found source and the first War. The wealthy started moving toward colored gemstones. It wasn't until  1950 that the famous slogan – 'A Diamond is Forever', by De Beers brought the diamond market back to its old glory.
On the contrary, the history of lab grown diamonds is not that long. It goes back to the 1940s when scientists created diamonds in laboratories using Chemical Vapor Deposition (CVD) and High-Pressure High-Temperature (HPHT) techniques. By the 1980s the technology was improved and lab grown diamonds became available commercially.
Composition
Both lab-grown diamonds and natural diamonds are carbon atoms, highly compressed in a unique way. When a natural diamond is formed inside the earth approximately 93 miles to 124 miles from the surface, it sometimes gets affected by the surrounding matter such as boron, nitrogen etc. These tiny bits of impurities give a diamond its unique hue of pink or blue, making it even rarer.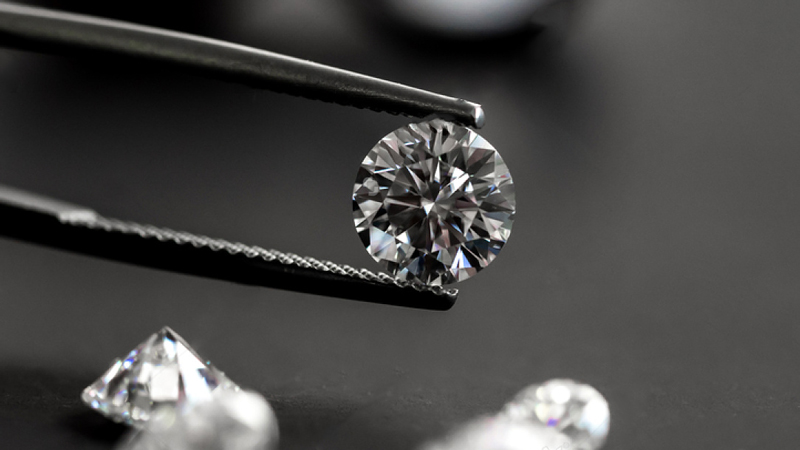 As mentioned earlier, lab made diamonds have the same chemical compositions as their natural counterparts. Therefore, lab diamonds, although developed in a lab, are also one of a kind with different strings of inclusions. 
An important point though is that natural colored diamonds (commonly called fancy colored diamonds) are a result of natural forces acting on the diamond formation infusing carbon atoms with other elements such as boron which is responsible for the blue color in a diamond. It is just a matter of chance which component interacts with carbon during the formative stages of the diamond. Whereas lab grown diamonds can be made of any color (or colorless) through selective contamination i.e. by regulating the quantities of other elements.
Hardness
Diamonds are the hardest known material and they can withstand extreme degrees of heat and pressure. On the Mohs scale of hardness, which is a universally recognized scale to measure hardness, both natural and lab grown diamonds score 10 out of 10. 
Lab diamonds are just as impervious to scratches and sudden impacts as natural diamonds. Also, they are identical in terms of their ability to withstand the forces of nature. If you want to know more about diamonds and their grading, consider visiting our page on diamond education.
Environmental Considerations
The Hollywood film 'Blood Diamond' portrays the environmental issues surrounding the earth-mined diamonds. Changes in topography, water pollution, and adverse effects on flora & fauna are some of the concerns. To mine one carat of diamond, approximately 250 tonnes of earth is moved. Some mines have grown so huge over time that they can be seen from space.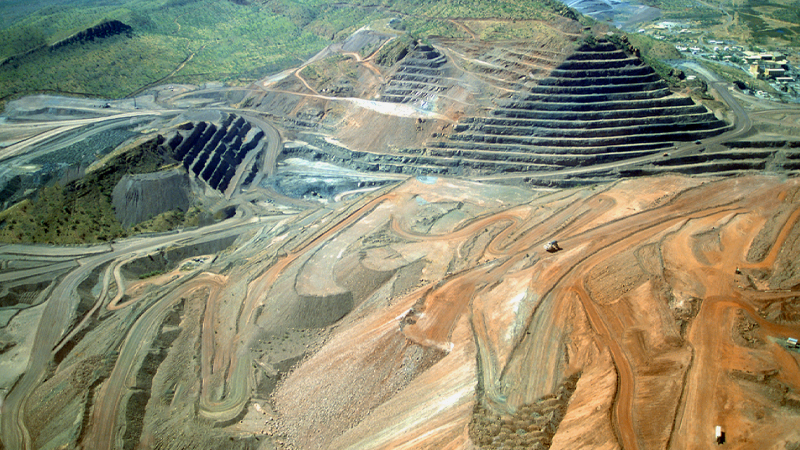 Lab diamonds, on the other hand, are presented as 'eco-friendly' even though reports differ regarding the amount of energy consumed per carat. Companies such as Diamond Foundry (which is supported by Leonardo DiCaprio) claim their carbon footprint is remarkably less than those in the diamond mining sector.
Due to these issues, people are becoming more sensitive to the environment and so their inclination towards lab diamonds is increasing.
Synthetic Diamonds
The term synthetic diamond generally refers to lab grown or man-made diamonds primarily because the matter which makes up the natural diamond is synthesized in a lab to create the diamond. However, this should not be confused with 'diamond simulant' because a simulant is not chemically and physically similar to a diamond. 
The only difference between a natural and a lab made diamond, other than the way they are formed, is the presence of nitrogen in natural earth mined diamonds. They are not cubic zirconia, and therefore should not be termed as synthetic diamonds.
Affordability or Investment
As cultured diamonds were gaining popularity due to their affordability and environmental factors, natural diamonds gained prominence due to their high investment value. The value of a mined diamond rises with time due to it becoming rarer which is not the case with a lab diamond.
The market for lab grown diamonds has been growing steadily since 1988 but in 2019, it got a boost when De Beers, which is one of the seven largest mining companies, started selling lab diamonds. According to a AWDC (Antwerp World Diamond Centre) report, the market for lab diamonds is growing at a rate of 15%-20% annually. 
In order to cater to this rise in the demand more companies started producing diamonds in their labs thereby reducing the price even further. Ideally, if your concern is not focused primarily on the resale value of the diamond, then a Lab Grown Diamond may be a good alternative to purchasing a more expensive Natural Diamond. 
How to Know My Diamond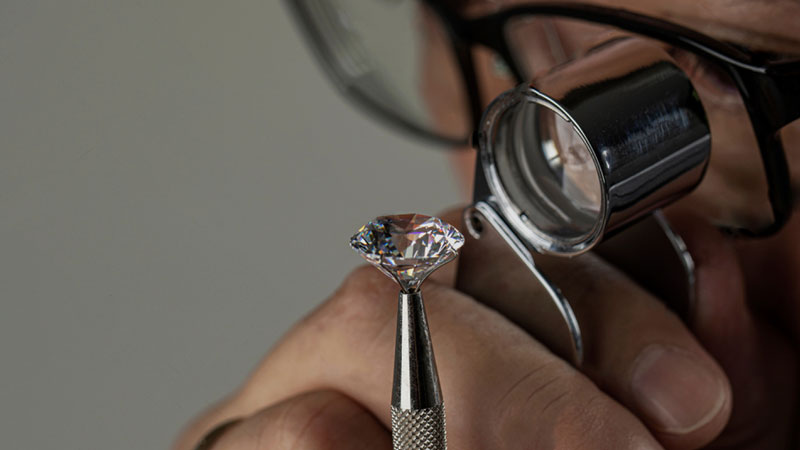 To an untrained naked eye, the difference between a lab grown diamond and a natural diamond of similar dimension may not be discernible. A common question then arises – how do I know whether a diamond is man-made or natural? Well, the best way is to simply ask your jeweler. 
All jewelers of repute follow a disclosure principle and they provide a grading report about the diamond from independent certification agencies such as GIA, GCAL, IGI, AGS, etc. Most jewelers sell you natural diamonds only unless you ask for a cultured one. We at Gems New York have kept both the options available to our clients. You can choose from a wide range of natural and lab-grown diamonds depending upon your preference and budget.
Final Opinion
Lab created diamonds are not fake; they are as real as earth-mined or natural diamonds.  It's just that natural diamonds have a remarkably different story of more than a few million or maybe billion years to convey. 
So, the answer to the big question whether lab grown diamonds are better than natural diamonds, becomes very subjective and personal. If you want a rare piece of earth, the supply of which is getting leaner with every passing day, then perhaps natural diamonds are for you.