Introduction
Have you heard about a gemstone emerging as a strong competitor to diamonds? Morganite, with its captivating beauty and delicate pink hues, has gained popularity as a sought-after gemstone in recent years. It is giving tough competition to traditional diamonds. This gemstone, known for its elegance and charm, possesses a rich history, unique properties, and fascinating occurrences. In this article, we will dive into the meaning, properties, historical significance, and occurrences of morganite, offering a comprehensive insight into this enchanting gem.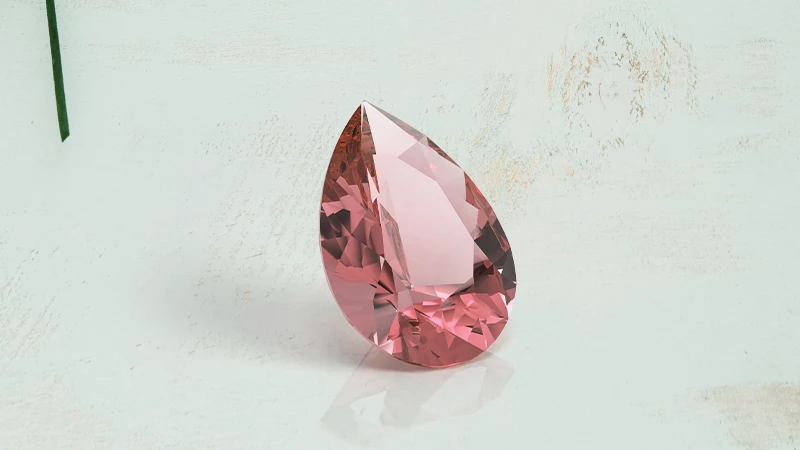 Meaning And Properties
Morganite derives its name from the renowned American financier and gem enthusiast J.P. Morgan. Morganite belongs to the same family as emerald and aquamarine since it is also a variety of beryl. Its gentle pink-to-peach color is because of the presence of manganese in its crystal structure. This delicate hue is widely associated with love, compassion, emotional healing, and divine feminine energy.
Morganite possesses several properties that make it a desirable gemstone. Its exceptional transparency allows light to pass through it, resulting in exceptional brilliance. With a hardness of 7.5 to 8 on the Mohs scale, morganite is a relatively durable gemstone suitable for various jewelry designs. Its vitreous luster adds an appealing glow, enhancing its allure.
Historical Significance
The story of beryl stretches back thousands of years; ancient civilizations admired several varieties of beryl. While the pink crystal – morganite – gained prominence in recent times, its soft pink hues are believed to inspire love, emotional healing, and compassion.
The discovery of pink beryl deposits in California in the early 20th century led to the gemstone being named morganite in honor of a financier who contributed to the field of gemology. Since then, morganite has become a favored gemstone among jewelry designers and gemstone enthusiasts.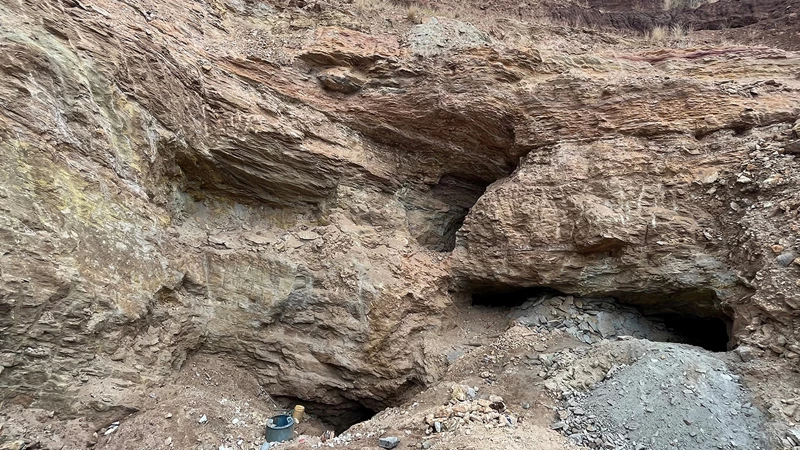 Occurrence
Morganite can be found in various locations worldwide, including Afghanistan, Brazil, Mozambique, Namibia, and Madagascar. The gemstone forms in granite pegmatites, which are rich in beryllium. It forms when some minerals get combined under certain geological conditions.
Brazil is one of the primary sources of morganite, particularly from the state of Minas Gerais. The gemstone can also be found in the mountains of Afghanistan and on the African continent. Mozambique has gained attention for producing high-quality morganite with vibrant colors and exceptional clarity. Due to its limited occurrence, morganite is considered a relatively rare gemstone. The combination of its scarcity and exquisite coloration adds to its allure and desirability in the gemstone world while setting a separate identity for the gemstone.
Morganite As A Centerpiece In Different Jewels
Morganite, with its enchanting pink hues and exceptional beauty, has become a popular gemstone choice for jewelry enthusiasts. Morganite jewelry offers a wide range of stunning options to adorn oneself or gift to loved ones. Let us explore the various types of morganite jewelry, each offering its unique charm and elegance.
1. Morganite Rings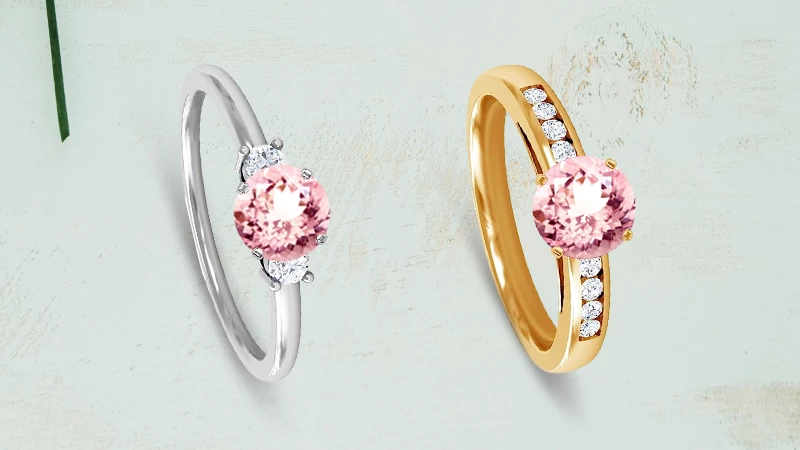 Morganite rings are a timeless and sophisticated choice, capturing attention with their delicate pink tones. They are available in a variety of styles and designs to match different tastes and preferences. From solitaire rings that showcase the exquisite morganite centerstone to intricate settings adorned with diamonds or other gemstones, morganite rings make an everlasting impression.
Morganite rings as engagement rings are gradually replacing traditional diamond engagement rings because of their popularity and low cost. Morganite engagement rings have gained popularity as an alternative to traditional diamond, sapphire, emerald or ruby rings for many reasons. The gentle pink hue of morganite symbolizes love, compassion, and tenderness, making it a meaningful choice for couples seeking a unique and romantic symbol of their commitment. With a variety of engagement ring settings available, from solitaires to halo designs, morganite offers a distinctive and elegant option for those who appreciate its beauty.
2. Morganite Necklaces
Morganite necklaces are a graceful way to showcase the gemstone's ethereal charm. Morganite pendant necklaces come in different styles, including solitaire morganite pendants, halo designs, and intricate settings with accent gemstones. The soft pink hues of morganite add a touch of femininity and elegance to any ensemble, making it a versatile choice for both casual and formal occasions.
3. Morganite Earrings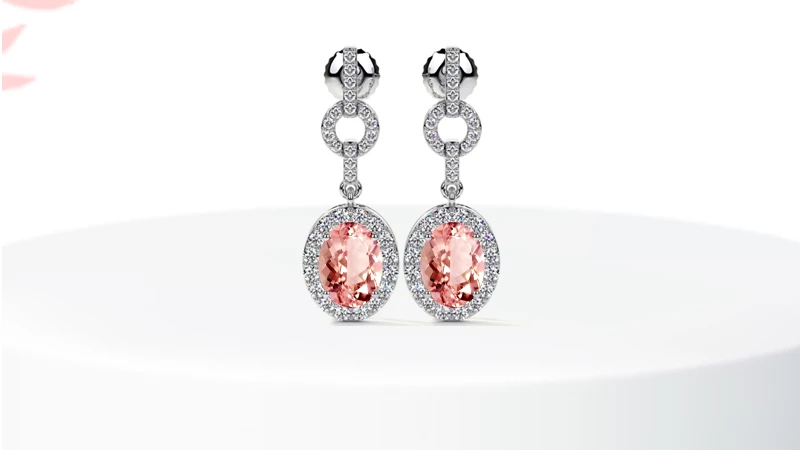 A pair of earrings is a perfect accessory to add glam to your face because it gets noticed as soon as someone looks at you. Stud earrings with morganite centerstones exude simplicity and elegance. Drop earrings, on the other hand, with cascading morganite gems, offer a more dramatic and eye-catching look. From dainty designs to intricate chandelier styles, morganite earrings provide a wide range of options to suit various personal styles for special occasions.
4. Morganite Bracelets
Morganite bracelets combine the elegance of the gemstone with the timeless appeal of wrist jewelry. Whether it's a tennis bracelet showcasing a row of morganite gemstones or a delicate chain bracelet adorned with morganite charms, these pieces exude grace and sophistication. Morganite bracelets add a touch of subtle glamor to any outfit, making them a versatile accessory for special occasions or for everyday wear.
Conclusion
Morganite is an appealing gemstone and morganite jewelry presents a diverse range of captivating creations that celebrate the gemstone's delicate pink beauty. From rings and necklaces to earrings and bracelets, each piece showcases the appeal of morganite in its unique way. 
Whether you're seeking a romantic engagement ring or a versatile everyday accessory, morganite jewelry offers a number of options to suit different styles and preferences. Embrace the charm and elegance of morganite jewelry and adorn yourself with its timeless splendor. So which Morganite jewelry piece have you decided to pick? Well, you will find the most mesmerizing ones at the best price only at GemsNY.