In a world where love meets elegance, GemsNY invites you to uncover the true essence of customized wedding jewelry. If you're a bride or groom-to-be with an eye for beauty and a heart filled with love, you've come to the right place. Get ready to explore a treasure trove of dazzling customized wedding jewelry creations that will leave you spellbound. With gemstones that symbolize loyalty, passion, hope, and more, you have the power to infuse your wedding jewelry with the magic of emotion. This blog is your guide to impressing your guests with stunning and customized pieces. So, get ready to elevate your wedding ensemble and impress your guests with stunning pieces that speak directly to your soul!
"Time to bling it on with customized wedding jewelry! Your love story deserves some serious sparkle, so let's rock those gemstone dreams like there's no tomorrow!"
1. What's the Buzz About Customized Wedding Jewelry? 
Picture this: you and your partner, hand in hand, exploring a world of jewelry where you are the master designer. Customized wedding jewelry is all about bringing your dream designs to life. It's like having a fairy godmother for jewelry, fulfilling your wishes and creating something extraordinary that reflects your style and love story. So, why settle for off-the-shelf options when you can have a ring that truly represents your forever love?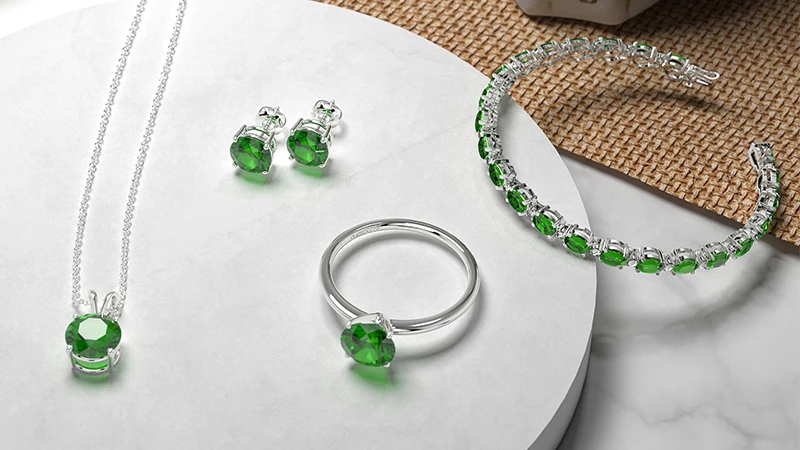 2. Gemstone Rings: Can You Handle the Dazzling Rainbow of Meanings? 
Step aside, traditional diamond rings! Colored gemstone rings are all the rage and they've got everyone going gaga for all the right reasons. These stunning pieces come in a whirlwind of colors, and guess what? Each one carries its own unique meanings and energies. We're talking sapphires here, known for bringing wisdom and inner peace to the table. And oh, those fiery rubies, they ignite nothing short of passion and courage. But wait, there's more! The majestic emeralds, believed to bring growth and harmony to relationships, are an absolute showstopper.
Now, let me tell you a little secret – these enchanting energies add an extra layer of significance to your wedding jewelry. Picture this: your wedding band, not just a piece of metal, but a potent symbol of positive influence on your journey together. And here's where it gets even better! You get to choose a gemstone that aligns perfectly with your one-of-a-kind personality. That's right, it's like adding a dash of sentimentality to your wedding jewelry, making it even more special, more extraordinary. So, why settle for ordinary when you can have a ring that's truly a reflection of you? 
3. What Makes Custom Wedding Jewelry Truly One of a Kind? 
What sets custom wedding jewelry apart from the rest? It's the allure of exclusivity and the chance to wear something no one else possesses. Your love story is one of a kind, so why not celebrate it with a personalized masterpiece? If you're the creative sort, custom jewelry designs are a playground of possibilities. Get inspired by your passions, hobbies, or even your favorite love song, and let the jewelry artisans work their magic. Bring out the Picasso in you and co-create a masterpiece that showcases your bond in the most artistic way possible.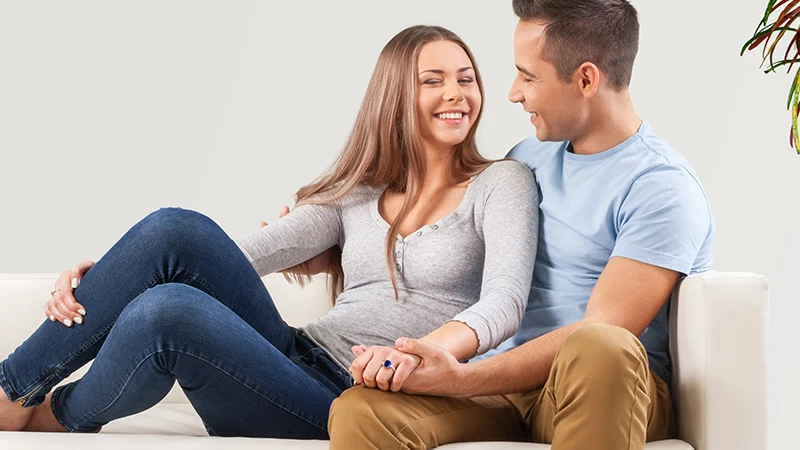 4. Why Stop at Rings? Let Love Sparkle with Gemstone Earrings!
Let love adorn not just your fingers but also your ears with brilliant personalized earrings. As the perfect complement to your wedding ensemble, these exquisite earrings add a touch of elegance and flair. Imagine adorning your lobes with sparkling sapphire studs, radiating grace and wisdom, or swaying to the rhythm of dazzling emerald drops, symbolizing hope and new beginnings. Whether you prefer the subtle shimmer of a single gemstone or the bold allure of clustered designs, gemstone earrings are a true reflection of your personal style. So, why stop at rings? Embrace the enchantment of customized earrings and let your love shine with every step you take!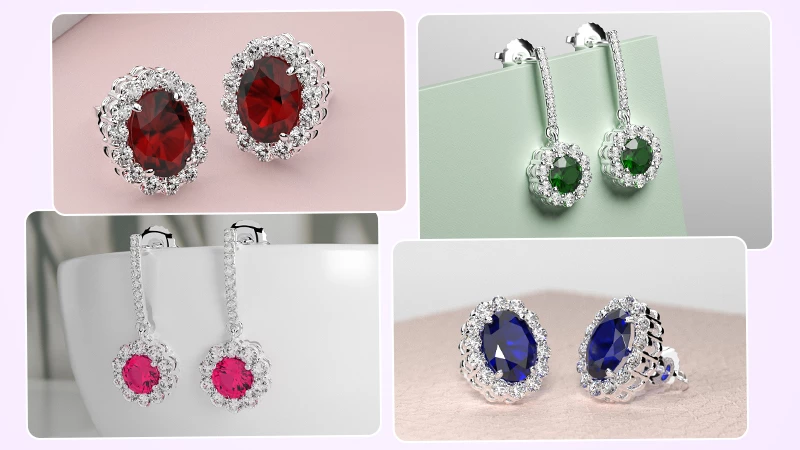 5. Gemstone Jewelry: Sophisticated or Bold, Which One's Your Style?
Whether you're a minimalist couple or a fan of statement pieces, gemstone jewelry caters to all tastes. From delicate necklaces to bold cocktail rings, these vibrant gems add a touch of sophistication and individuality to your wedding ensemble. And hey, when you're not walking down the aisle, you can still flaunt these beauties on various occasions, making them the epitome of versatility!
6. Are You Ready to Wow The Crowd with Trendy Wedding Jewelry?
What's hotter than the dance floor at a summer beach party? Trendy wedding jewelry, of course! It's time to unleash your inner fashionista and make jaws drop with your show-stopping bling. Think about the chic and edgy choker necklace that makes you feel like a queen of elegance, showcasing gleaming diamonds. Or how about a pair of bold and brilliant mismatched earrings, embracing the essence of asymmetrical charm? And let's not forget the statement-making gemstone cocktail ring that's as big as your love for each other!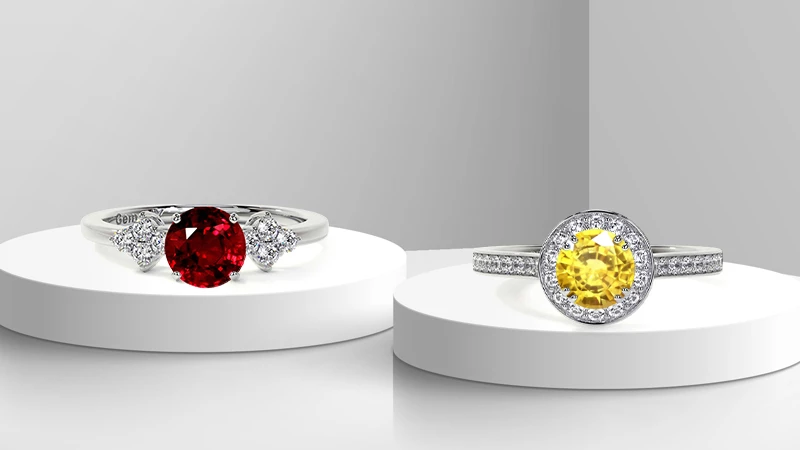 Say goodbye to "same-old" and hello to "show-stopper" with a collection of trendy wedding jewelry that sets your heart aflutter. Whether you're a boho bride, a modern muse, or a vintage vixen, there are designs that will have all eyes on you. So, are you ready to be the talk of the town and have your guests exclaiming "wow" with every twirl and glimmer?  Get ready to strut down that aisle with all eyes on you and your fabulous jewelry! Because when it comes to style, honey, you've got it in the bag!
7. The Hunt for Stunning Jewelry Pieces: Where to Begin? 
Now that we've ignited the spark of desire for customized wedding jewelry, you might wonder where to begin your treasure hunt for the perfect pieces. Don't worry, because alongside exploring reputable jewelers who specialize in creating custom masterpieces, there's an enchanting option you won't want to miss – GemsNY.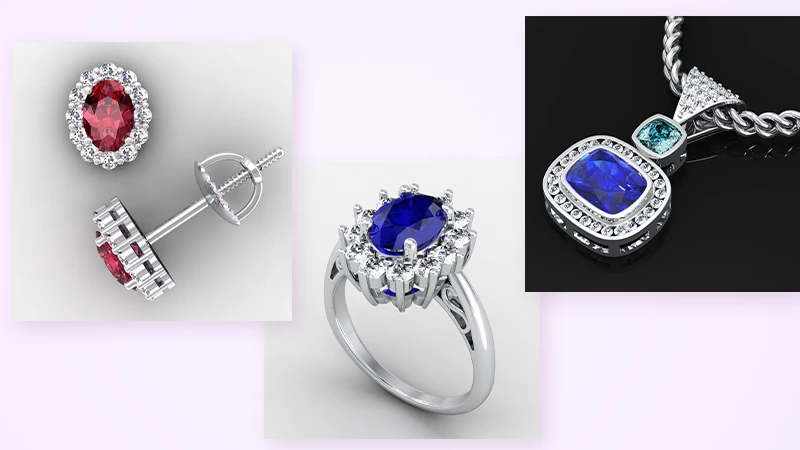 While you venture into the world of renowned artisans, consider GemsNY as your trusted guide on this dazzling journey. Our experienced craftsmen can capture your vision with finesse, turning your dreams into reality. From brilliant gemstone rings to personalized necklaces and custom earrings, our collection offers a wide array of designs to suit every style and preference. Delve into our online galleries for inspiration and witness the brilliance of our creations.
In a Nutshell
Congratulations! You've just unlocked the secret to mesmerizing your guests with fantastic customized wedding jewelry designs. From enchanting gemstone rings to personalized pieces that narrate your love story, the world of wedding jewelry has so much to offer. Embrace the beauty of individuality and creativity, and let your jewelry speak volumes about your unique bond. Remember, it's not just about the sparkle; it's about crafting an enduring symbol of your everlasting love. So go ahead, embark on this delightful journey of crafting your dream wedding jewelry, and let your love shine brighter than any gem in the universe! Happy accessorizing!