For centuries, sapphires have been one of the most popular choices for jewelry. However, it was not considered to be an appropriate choice for engagement rings. Some felt it was too ostentatious or too colorful to be seen as a classy and appropriate choice for an engagement ring. All that changed however, in 1981, when Princess Diana was proposed to with a stunning 12 carat oval blue sapphire set in 18 carat white gold.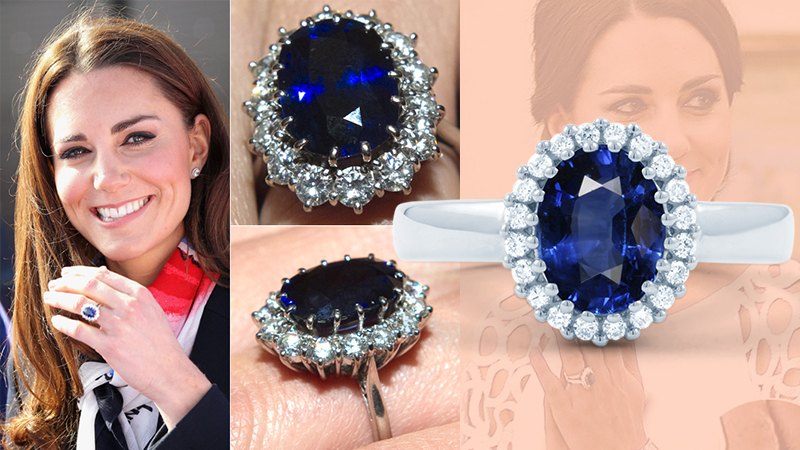 As with anything Lady Di did, this ring became notable around the world. Nearly 40 years later, this iconic ring remains one of the most influential and often-replicated designs in the world. It is considered to be the catalyst for the popularity of the sapphire engagement ring, and many other celebrities have followed suit since then. 
This trend was again renewed in 2010, when Prince William proposed to his fiancé Kate Middleton with the same ring that belonged to his late mother. Other than these famous royals, here are other popular celebrity sapphire engagement rings that have been famous.
Penelope Cruz
Oscar winning actress Penelope Cruz is often seen on the red carpet rocking her engagement ring from husband Javier Bardem. This 3-carat oval blue sapphire ring is set in a halo setting surrounded by flower-shaped diamonds, and cost an estimated $30,000.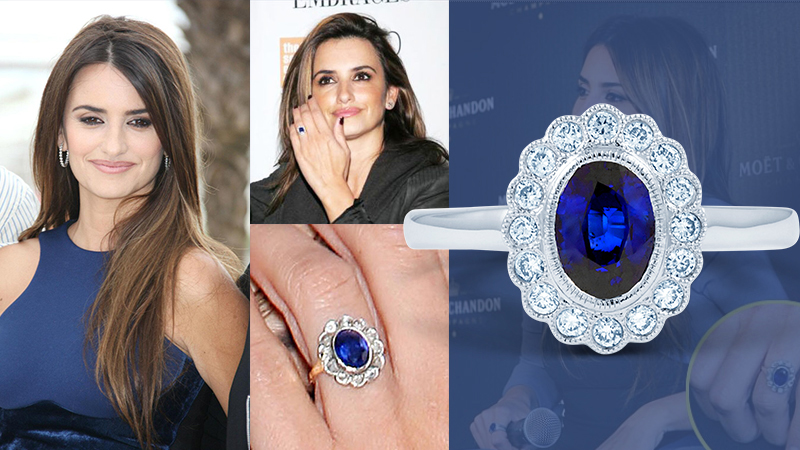 Source: Diamond-boutique.co.uk
Mary-Kate Olsen
The child-actress turned fashion designer is known for her unique taste in style, and her engagement ring is no exception. Her fiancé, banker Olivier Sarkozy, proposed to her with a vintage Cartier ring, displaying a 4 carat diamond center stone surrounded by 16 blue sapphires.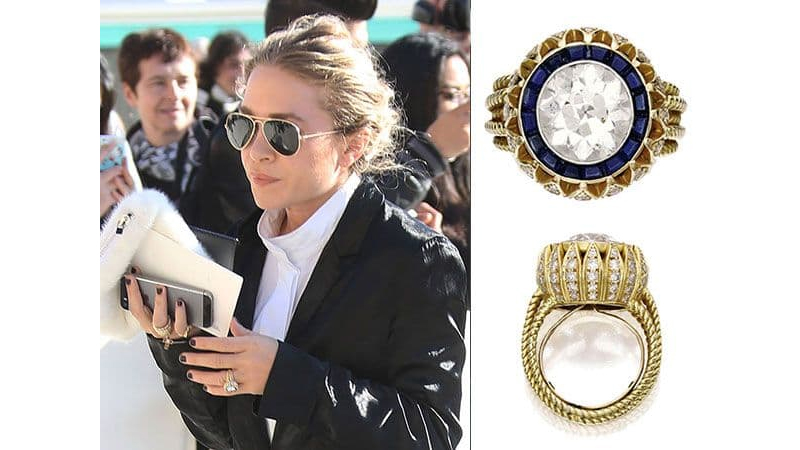 Source: Pinterest.com
Jenny McCarthy
Not all sapphire engagement rings are blue! Actress Jenny McCarthy was given a whopping 10 carat yellow sapphire engagement ring when her now-husband Donnie Wahlberg proposed in 2014. This custom ring features a pave diamond setting in 18 carat white gold.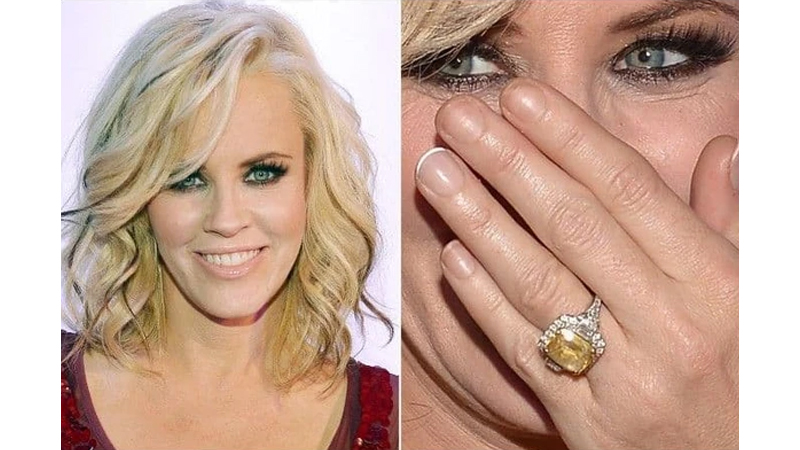 Source: Pinterest.com
Victoria Beckham
It's well known that Victoria Beckham has amassed quite the collection of engagement rings during her 21 years (and running) marriage with athlete David Beckham. One of the more recent additions is her massive solitaire blue sapphire oval engagement ring she received in 2010.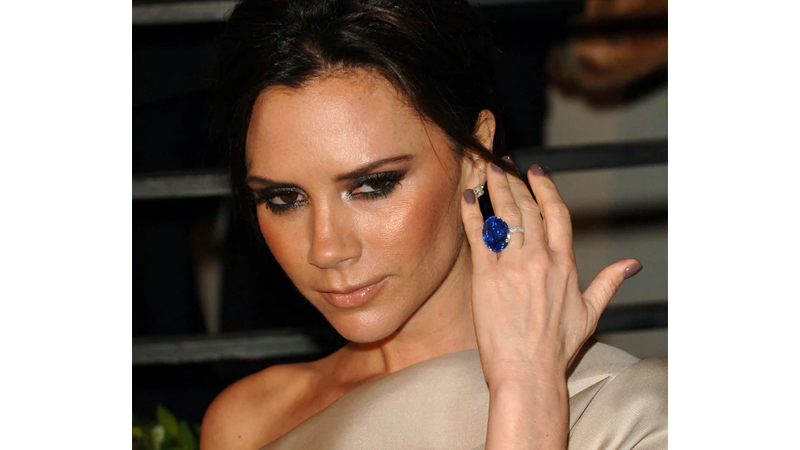 Source: Bustle.com
While many of the details of the ring are unknown, it is estimated to be worth over $500,000!