A gift is something that leaves a lasting impression of you on the giftee rather than merely being a grandiloquent gesture of appreciation and love. It establishes an image of you based on everything from your choice of gift to the way you've presented it. Thus, thoughtfully choosing a gift becomes an indispensable chore. In that sense, ruby jewelry can end up being a lifesaver to you. Jewelry holds a special place in everyone's hearts, and you can't contradict the content of this statement. Though not with the same intensity as it used to be some years back, jewelry is still coveted by them all.
No matter how accustomed we become to jewelry, there will always remain something special in unboxing a perfectly wrapped gifted jewelry box. All the get-up-and-go amplifies to an even more substantial level when the jewelry box contains ruby jewelry. You don't think so? Well, you can't understate jewelry gingered up with ruby after all that it offers. Let's take a look at what makes ruby jewelry the perfect gift for special occasions.
Ruby Jewelry Is Easy On The Eye
If you've ever been through that awkward situation in which you've sheepishly handed over an ill-thought-out, inappreciable and boring gift to one of your friends, and they've appreciated it by telling you how kind you are to gift them just what they were about to get for themselves then I'm sure you don't want to face that situation one more time. Therefore, you should consider gifting a ruby jewelry piece this time.
Ruby is an illustrious gemstone that's so easy on the eye that you can't help but appreciate its beauty. The gemstone's rich red color and soothing aura leave an impact that's too hard to resist. That's the reason why people prefer beautifying themselves with ruby gemstone jewelry. So, when you gift your loved one a ruby jewelry piece, you're giving them exactly what they needed this time.
A Long-Lasting Piece Of Jewel
Jewelry is supposed to be enduring, right? Because otherwise, it doesn't make any sense. Ruby's fantastic level of hardness and durability provides a great level of endurance, making ruby jewelry the perfect gift to give on special occasions. The hardness score of this gemstone on the Mohs scale of hardness outshines that of most of the other color gemstones. Ruby scores 9 on the Mohs scale, meaning that it's only behind diamonds in terms of sturdiness.
This exceptional hardness of the gemstone makes it possible for the wearer to flaunt jewelry embellished with it every day for any occasion. So, if you're looking for a jewelry piece that you can gift to your loved one expecting that it'll cut the mustard as regards endurance, then a ruby jewelry piece is what you need.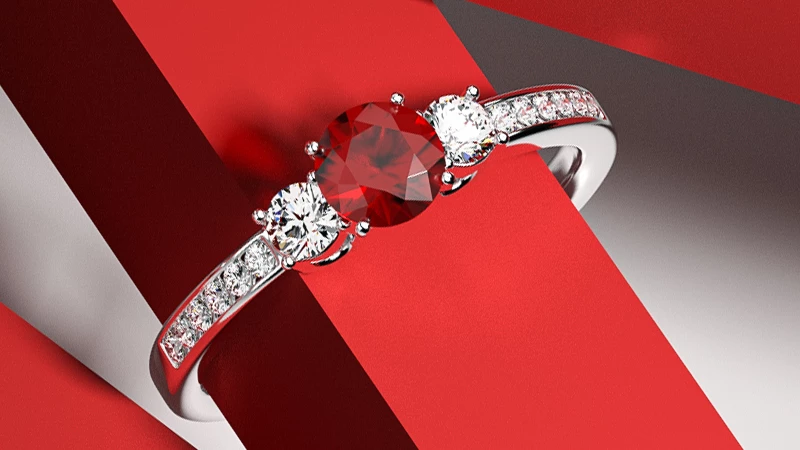 Dreamy Symbolism Of Ruby Gemstone
The symbolism of ruby is much associated with royalty, wealth and power. Ruby has long been known as a gemstone of protection. People believed that ruby held the power to preserve its wearer from all perils if the wearer wears this gemstone as a talisman. Many prized this gemstone because of its blood-like color. Gifting ruby jewelry on special occasions implies that you care for the giftee and want him or her to cherish it throughout their life because of ruby's rich symbolism and lore.
Moreover, because the ruby's inner glow makes it look like it enflames from within or contains inner fire, the whole visual effect adds to the sublime symbolism. This, in turn, makes ruby jewelry a valuable gift that can be given on all occasions.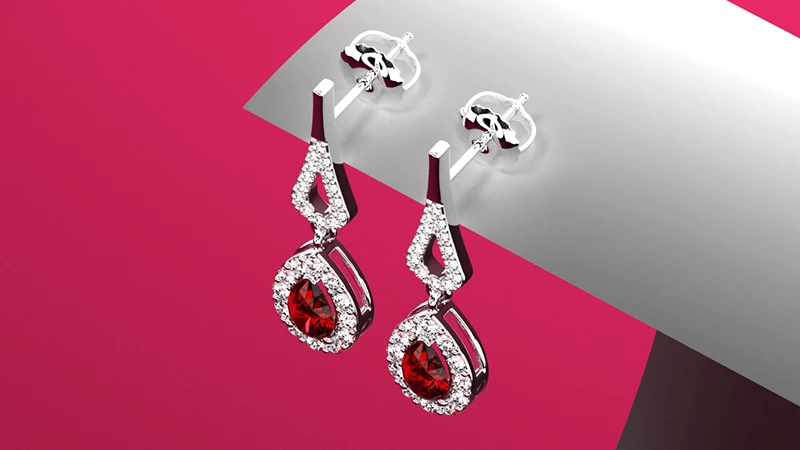 Ruby Jewelry Commands Respect & Compliments
The deep red and purple tones of ruby earrings spare no effort in beautifying the facial features of the wearer, irrespective of the differences in skin tones. That's because the red color of ruby flatters various skin tones, be it dark or light skin tones. So, it doesn't matter who you're gifting a ruby jewelry piece to because it looks good on everybody. This is a very strong plus point with ruby because of which people choose this gemstone as a gift for their special someone.
A Valuable Investment For The Giftee
Giving somebody a valuable gift has its own satisfaction. You know the giftee will always hold a special place for you in his or her heart, and your valuable gift will always remind them of the thoughts that you've put in, in deciding on it for them. There's no doubt in saying that ruby jewelry is a valuable gift. I mean, you know that the hardness and durability of the ruby gemstone will make sure that the ensemble doesn't lose its worth over the years. Believe me when I tell you that ruby's natural tendency to retain its value can do wonders.
Therefore, there's no disadvantage as regards choosing ruby rings as gifts. Moreover, any jewelry piece that has rubies nested in it can be set aside as an heirloom jewelry piece to be passed down to generations. So, the giftee is getting so much out of your gift.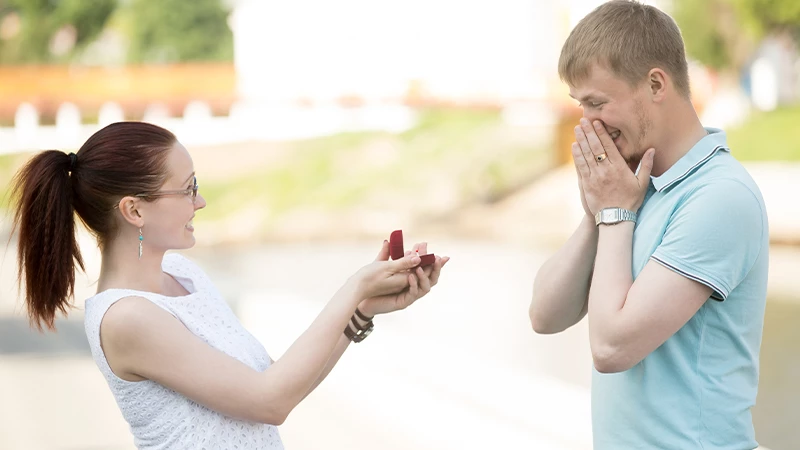 Be The Change
Ruby is a winning gemstone that has given tough competition to diamonds in respect of attractiveness, endurance and historical veneration. But because of the extraordinary popularity of diamond, many people choose this gemstone over ruby. However, you don't need to follow the herd mentality when it comes to choosing between the two gemstones. You can follow your heart by gifting ruby jewelry to someone special.
In this way, you can hold the attention of the giftee by coming up as a person with a high intellect. So, gifting ruby necklaces puts both you and the giftee in a winning situation.
The Bottom Line
All these points shamelessly sing the praises of ruby jewelry and why it's perfect to be gifted on special occasions. From going easy on the eye and retaining value to suiting different skin tones and being rich in symbolism, ruby perfectly fulfills all sorts of prerequisites to be chosen as a gift. If you're having trouble deciding on which ruby jewelry you should select as your gift then you can explore our website where you can find your inspiration regarding the same.