Jewelry has been associated with different meanings right from the inception of its idea or, perhaps even before the idea of jewelry, when somebody first wore or kept something that they connected with. Jewelry has symbolized the dearest of feelings such as love and commitment in addition to being a way to flaunt status and power.
Jewelry has also been linked with good luck and fortune. It's believed that gemstones can confer health, wisdom, wealth and success, when worn as birthstones. The history of jewelry and its evolution is so vast and diverse that one can't trace the first ever instance when somebody adorned themselves with it. But what I've found is that the history of jewelry will always remain incomplete without the mention of birthstones.
The association of gemstone jewelry with the twelve calendar months dates back to 16th century Poland, where the idea of linking a gemstone to a birth month first emerged. In 1912, the National Association of Jewelers, USA came up with a list of modern birthstones, somewhat differing from the traditional birthstones. Of all the birthstones, there's an October birthstone that draws attention to itself like nothing else does – pink tourmaline. It's one of the most sought-after members of the tourmaline mineral family.
The significance of pink tourmaline birthstone in jewelry history is profound if not monumental, making it a unique stunner that people, especially women, yearn to possess at all costs.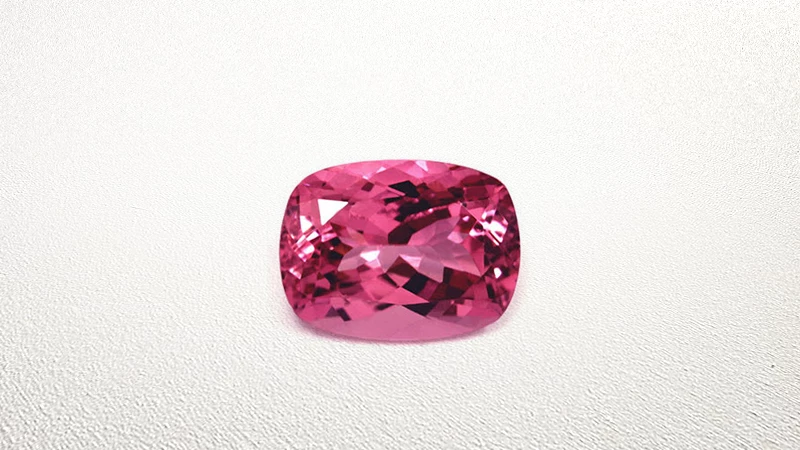 What is Pink Tourmaline?
Pink tourmaline is a semi precious gemstone, a variety of the mineral tourmaline. Tourmaline is a mineral known for having the widest ranges of colors of any gemstone species. Pink tourmaline is its pink to pinkish red variation. It's a gemstone desired by many because of its striking pink color, extreme rarity and dependable durability for everyday wear jewelry pieces.
How Does it Get its Color?
Pink tourmaline gets its beautiful color from the presence of the element manganese in trace proportions in its crystalline structure. Other than the rich color, incredible rarity and reliable durability, what makes pink tourmaline a hit among gem enthusiasts and others is the fact that it's naturally incredibly brilliant. The gemstone exhibits an enthusiastic and startling gleam, making it a personal favorite of everybody.
People who like pink gemstones hold a special place for these stunners in their hearts. The eye-catching pink color of pink tourmaline also makes it a great alternative to other expensive pink gemstones, such as pink diamonds and pink sapphires.
How Durable is the Pink Tourmaline Gemstone?
Pink tourmaline offers a great level of hardness and durability. The gemstone scores 7.5 out of 10 on the Mohs scale of hardness. Pink tourmaline is a sturdy gemstone that you can encrust in high-contact jewelry pieces meant for daily wear, such as engagement rings and bracelets. This gemstone can withstand the wear and tear of daily wear.
Though pink tourmaline is not as sturdy as the big four precious gemstones, diamond, sapphire, ruby and emerald, the gemstone is still sturdy enough to be worn in high-contact jewelry. With just about a little bit of timely cleaning and care, the gemstone can provide you great wearability while maintaining a brilliant look. Excessive heat and harsh chemicals can damage pink tourmaline.
Therefore, for cleaning your pink tourmaline birthstone jewelry, you should not use harsh chemicals or ultrasonic cleaners. Instead, you can simply use a solution of warm water and detergent to clean your pink tourmaline jewelry.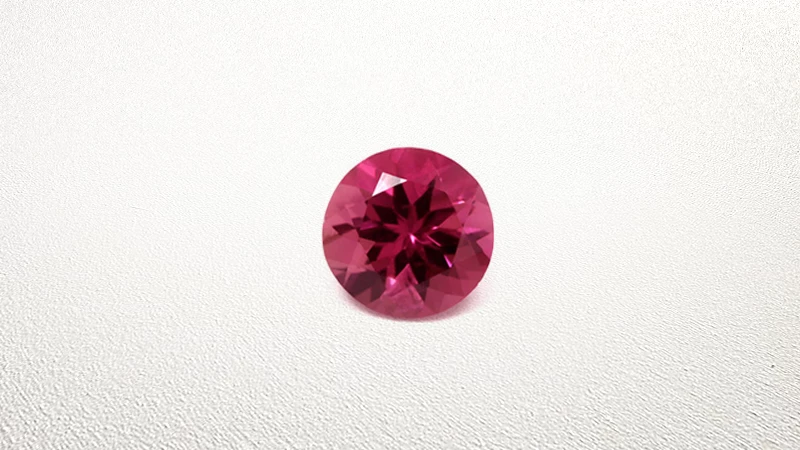 The October Birthstone – Pink Tourmaline
Those born in the month of October are very lucky ones because they can call the pink tourmaline gemstone their birthstone. Associated with gentleness and compassion, pink tourmaline sounds perfect for everybody, especially women because of its deep pink color that's often thought of as a feminine color.
When did Pink tourmaline Become the October Birthstone?
There's no exact account of when pink tourmaline became the October birthstone. However, it's believed that the gemstone was added to the official birthstone list somewhere between 1912 and 1913. That's because the list of modern birthstones was created in 1912, and George Frederick Kunz, the famous American mineralogist and mineral collector, mentioned tourmaline as the October birthstone in his 1913 book The Curious Lore of Precious Stones.
Which Empress was Best Known for Her Love for the Pink Tourmaline Gemstone?
Just like how Cleopatra, the Queen of the Ptolemaic Kingdom of Egypt, was famous for her passion for emeralds, the Chinese Empress Dowager Tzu-Hsi was best known for her love for the pink tourmaline gemstone. Many feel attracted toward the beauty of the pink tourmaline gemstones but none can match the intensity with which the Chinese Empress adored them.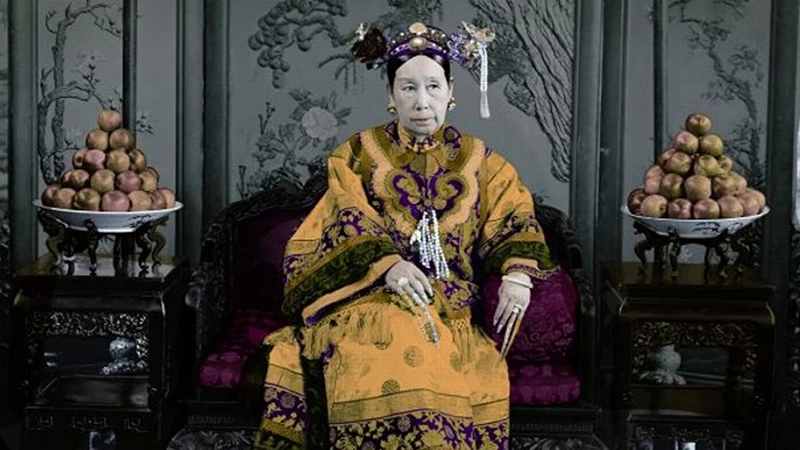 The Chinese empress was so fond of pink tourmaline that she bought the entire production of this gemstone from the deposits in San Diego County in the late 1800s. Moreover, as per the International Gem Society (IGS), she was laid to rest on a pillow of pink tourmaline birthstones when she died. Also, the rest of her pink tourmaline collection was used to make carvings. Now you can imagine how fond she was of pink tourmalines.
Why is Pink Tourmaline Gemstone so Popular?
The popularity of pink tourmalines can be attributed to the great healing properties that these gemstones offer. The pink tourmaline gemstone works wonders in relieving skin and nail problems. People suffering from arthritis or those with a spinal injury are especially recommended to wear pink tourmaline because it's supposed to bring some relief in dealing with arthritis or spinal ailments.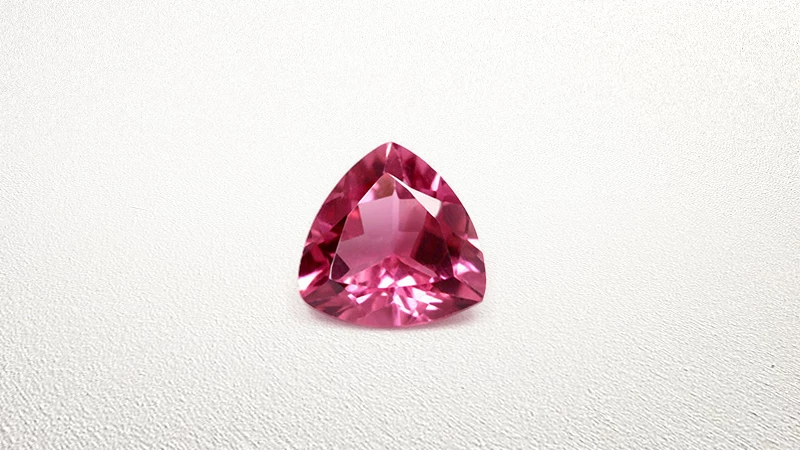 The healing properties of the pink tourmaline gemstone even encompass relieving anxiety and depression, and boosting creative energy. So, if you're dealing with some sort of emotional trauma in your life, you should definitely wear pink tourmaline birthstone jewelry.
The Bottom Line
Pink tourmaline birthstone is one of the best birthstones, offering everything from a dramatic color and absolute durability to a fabulous history. There's no doubt in saying that the pink tourmaline gemstone has a significant place in jewelry history. Get your pink tourmaline birthstone jewelry from GemsNY to adorn yourself with this gift of Mother Nature.