In the celestial realm of the zodiac, the Libra sign emerges as the harbinger of harmony, beauty and boundless charm, gracing the calendar from September 23 to October 22.
Libra season is the time when the surroundings transform into living works of art! Nature adorns itself in vibrant hues, and the world becomes a captivating masterpiece. The crispness of autumn air and the golden leaves falling from the tree like confetti paint a stunning backdrop.
Are you a Libra or someone curious to learn about the Libra zodiac sign and birthstones? You have come to the right place. Let's delve into the world of the Libra zodiac sign and explore stunning gemstone jewelry to celebrate your Libra spirit!
Exploring the Charms of the Libra Zodiac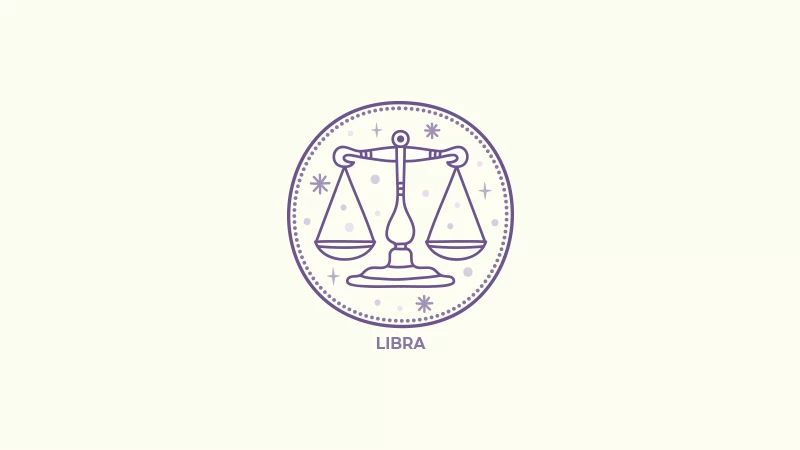 Libra, the seventh sign of the zodiac, represents balance, tranquility, and the power of connections. People born between September 23 and October 22 fall under the air sign ruled by Venus and are known to have been endowed with an appreciation for aesthetics and a penchant for forming deep connections.
The symbol of Libra, the scales, epitomizes the sign's quest for equilibrium in all facets of life. Libra season is a reminder that in life's intricate dance, balance is the most beautiful choreography!
Librans are social butterflies, relishing the company of friends and partners. They are charming people known for their balanced and refined taste and can draw people to them effortlessly. No wonder their birthstones are as captivating and elegant as their personalities.
In matters of love, Libra season stirs the romance within us all. It is a season where connection deepens and the hearts open. No wonder Libra-borns are said to be hopeless romantics known for their unwavering loyalty and commitment in matters of the heart.
Libra Birthstones
Librans are blessed with two enchanting birthstones: opal and pink tourmaline. These gems, with their distinct allure and significance, perfectly capture the essence of this zodiac sign.
Opal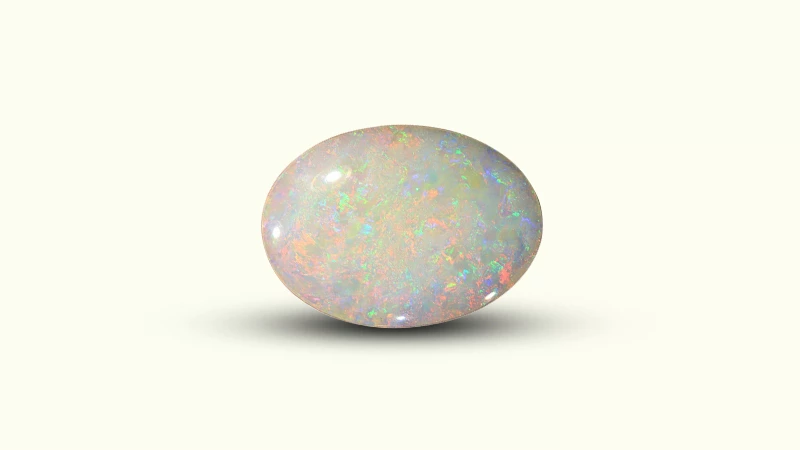 Opals are something special in the world of gemstones! They are a type of mineraloid, meaning, unlike other minerals, they do not have the typical crystalline structure. Instead, they are made up of small spheres of silica that fit closely together in an orderly and tightly packed pattern. But what truly makes opals stand out is their incredible play of color!
Opal is a relatively soft gemstone, having a rating of 5 to 6.5 on the Mohs scale of hardness. It means opal is more susceptible to scratching compared to harder gemstones.
Opal's Rich History and Origin
Opal's history is filled with myths and legends. Ancient Romans held a belief that the gemstone was a representation of hope and purity, while the ancient Greeks associated opals with prophecy and foresight. During the Middle Ages, opal also earned the title "eye stone," as people thought that the gemstone had the power to improve eyesight.
Today, opals are cherished for their incredible play of colors and unique beauty. Opals can be found in the Czech Republic, Australia, Canada, Ethiopia, Turkey, Indonesia, Brazil, Guatemala, etc.
Opal displays a kaleidoscope of shifting colors, mirroring Libran's versatile and balanced nature. This gem symbolizes love and understanding, making it ideal for those who value harmonious relationships. Opal's iridescence is an exceptional visual representation of Libran's ability to see multiple sides of any situation, fostering empathy and diplomacy.
Pink Tourmaline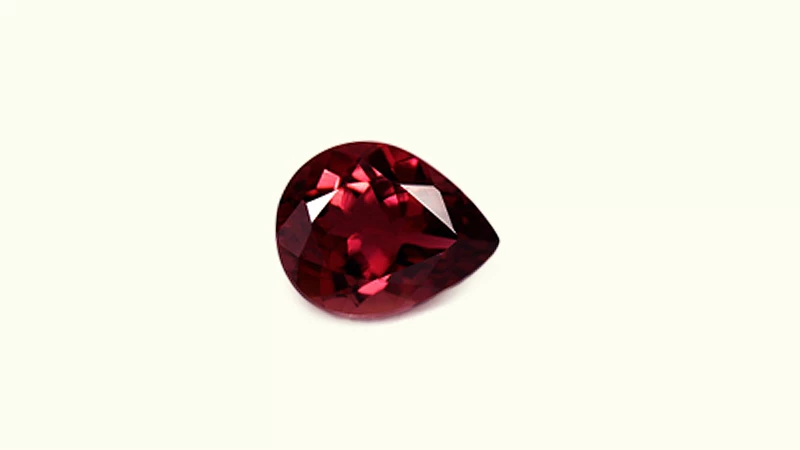 Pink tourmaline exudes a soft and rosy hue representing love and compassion, qualities deeply ingrained in Libran's personality. This gemstone encourages emotional healing and enhances Libra's natural empathy. It resonates with the sign's pursuit of balance and serenity, reminding Librans of the importance of self-care and nurturing connections.
If you feel drawn to the allure of pink tourmaline, you are in for a treat! This article is tailored for all the admirers of this stunning pink gemstone.
Pink Tourmaline Gemstone
Pink tourmaline is a beautiful gemstone that is also known as rubellite. It has a decent score of 7 to 7.5 on the Mohs scale of hardness. It is a captivating gem with a rich history, deep symbolism, and fascinating origin.
The Fascinating Origin
Pink tourmaline is a variety of tourmaline, a mineral group with a wide range of colors. It owes its vibrant pink hue to the presence of manganese in its crystal structure. The gem "tourmaline" is said to get its name from the Sinhalese term "toramalli," which translates to "mixed gems."
Pink tourmaline can be found in various locations globally, such as Brazil, Nigeria, Afghanistan, California, Madagascar, etc.
Deep Symbolism and Significance
Aside from being the Libra birthstone, pink tourmaline carries additional significance and symbolism that make it a highly cherished gemstone.
Pink tourmaline is commonly linked with matters close to the heart. This beautiful gem embodies love, compassion and emotional healing. No wonder pink tourmaline is a fantastic gemstone for engagement rings, especially if your beloved is born under the Libra zodiac sign.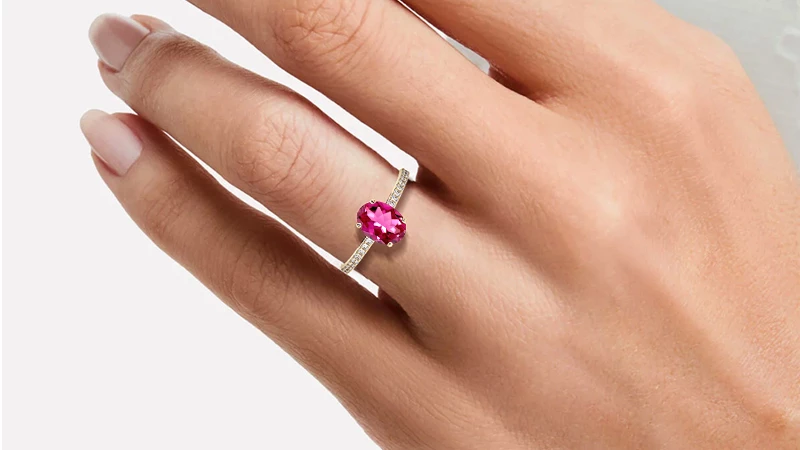 It is also believed that this magical gem can assist in opening up and energizing your heart chakra! By doing so, it encourages empathy and nurtures feelings in relationships. So, Librans, don't be surprised if you find yourself fostering a deeper sense of connection and understanding with your loved ones when wearing this Libra birthstone jewelry!
This gemstone is said to assist in balancing emotions. It may help ease feelings of stress, anxiety, and depression, promoting a sense of emotional well-being. So, if you are going through a rough patch in your life, bring some emotional healing with a delightful touch of aesthetic with pink tourmaline!
Other than emotional healing, pink tourmaline is also believed to hold physical healing properties! It can aid in issues related to the circulatory system, heart, skin and spine.
Some people also believe that pink tourmaline can facilitate spiritual growth and awareness. It encourages self-reflection and helps attain peace.
Historical Significance
Tourmalines, including pink tourmaline, have a rich history dating back centuries! Ancient civilizations believed that tourmalines were mystical and could protect against evil and negative energies.
In Greece, pink tourmaline was associated with Aphrodite, the goddess of love. In the 18th century, pink tourmaline gained popularity in Europe when it was imported from Brazil. It also became a favored gemstone among Russian royalty and was often incorporated into diverse royal jewelry.
Today, pink tourmaline remains a sought-after gemstone for jewelry, admired not only for its gorgeous hue but also for the rich history and significance it carries.
FAQ
Can people born under the Libra zodiac wear other gemstones other than their birthstones?
Certainly! People born under the Libra zodiac sign can wear a wide variety of gemstones beyond their birthstones, such as emeralds, sapphires, and diamonds!
I am a Libra. Is it okay if I wear an alexandrite gemstone?
Absolutely! Alexandrite is a unique and stunning gem known for its color-shifting properties. While it is not a traditional birthstone for Libra, there are no hard and fast rules on wearing alexandrite based on your zodiac sign! In fact, alexandrite is often associated with qualities like transformation, creativity, and growth, which can easily resonate with a Libra.
Why do I feel drawn to rubies?
While ruby is not the traditional birthstone for Libra, Libra individuals might feel drawn to ruby gemstones for several reasons, such as the stone's symbolism for love, passion, balance and vitality, as well as its aesthetic appeal!
Celebrities Born Under the Libra Zodiac Sign
Eminem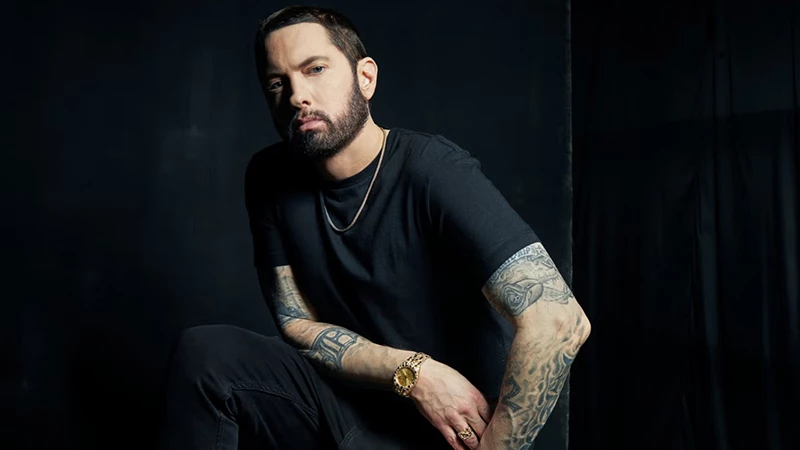 Eminem, whose real name is Marshall Bruce Mathers III, was born on October 17, 1972. Libra individuals are known for their charm and creativity, and Eminem, as a famous rapper and songwriter, has undoubtedly shown us his Libra qualities!
Serena Williams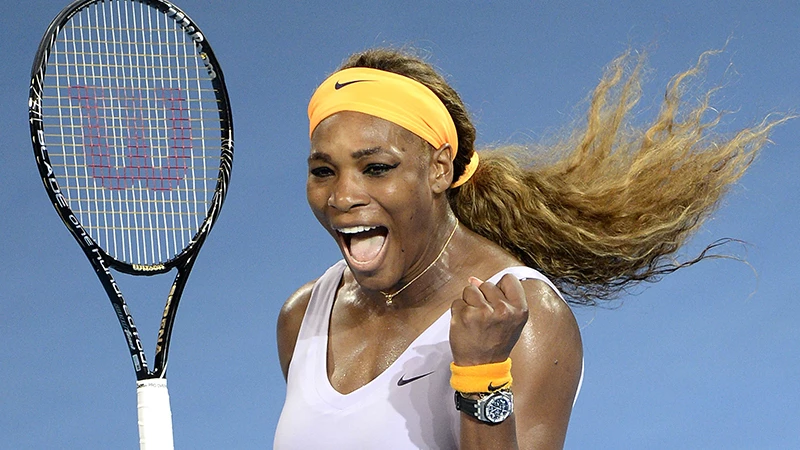 The tennis superstar was born on September 26, 1981. As one of the greatest tennis players, Serena William has displayed her competitive spirit and poise on the court, making her a true Libran!
Zac Efron
Zac Efron was born on October 18, 1987, which falls under the zodiac sign of Libra. Zac's career as an actor and charismatic personality align well with the traits associated with the zodiac sign.
Brie Larson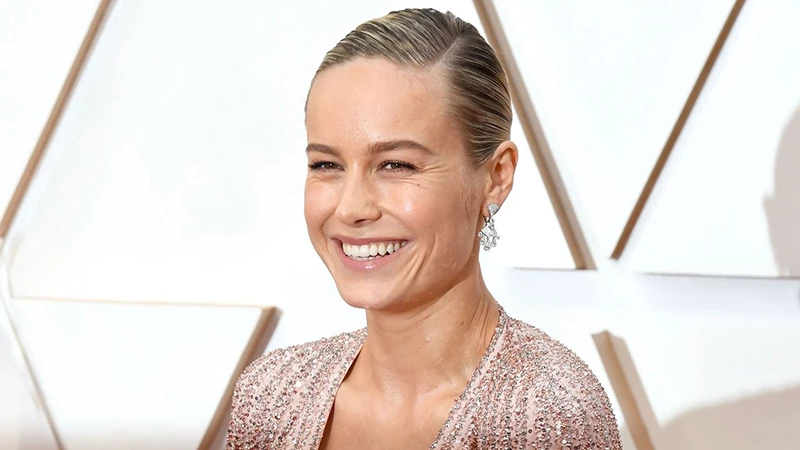 Brie Larson, born on October 1, 1989, is another celebrity whose zodiac sign is Libra. Librans are known for their charm, balance, and appreciation for beauty, and Brie's personality aligns with these qualities.
Hugh Jackman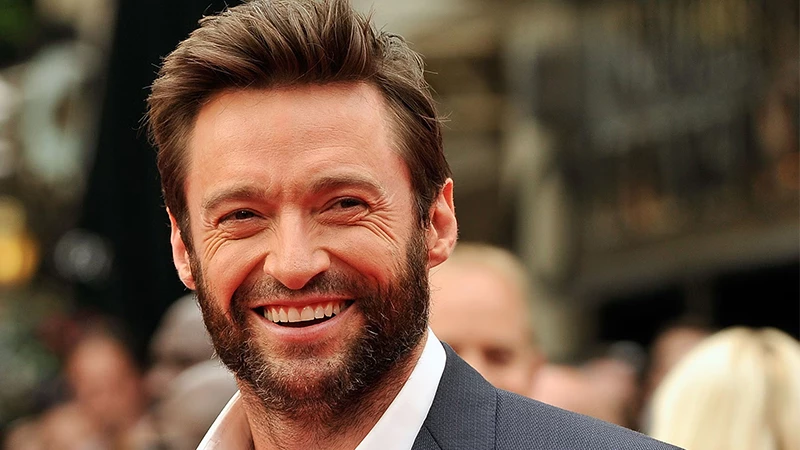 Known for his role as Wolverine in the X-men series, Hugh Jackman is another celebrity born under the Libra zodiac sign. He was born on October 12, 1968. His versatile career as an actor, love for aesthetics, and charismatic nature are a few traits that hint at his Libra personality.
Now that you are caught up with the pink tourmaline's origin, history, symbolism and celebrities born under the Libra zodiac sign, let's check out some Libra birthstone jewelry featuring this gorgeous pink gem!
Channel Your Inner Libra with Pink Tourmaline Jewelry
Breathtaking Pink Tourmaline Ring
A stunning pink tourmaline ring is all you need to introduce style and elegance to your life! From classic solitaires and halos to three-stone settings, you can find these rings in versatile styles!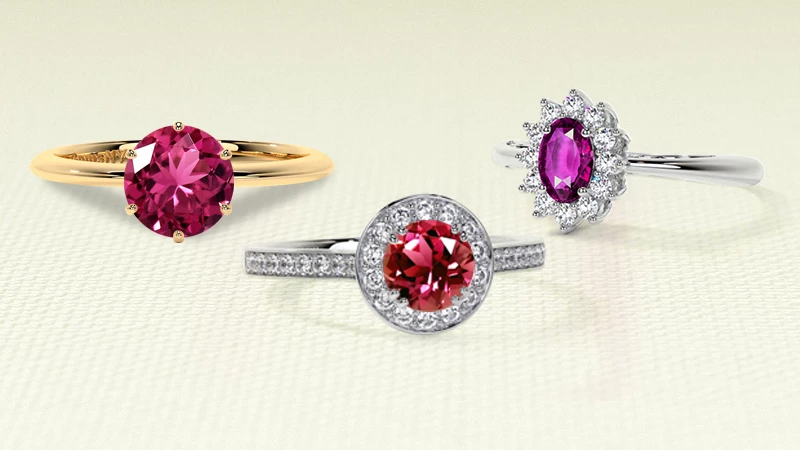 If your girlfriend is born under the Libra zodiac sign, a pink tourmaline engagement ring is perfect for the proposal! It is, after all, a timeless expression of elegance.
Dazzling Pink Tourmaline Earrings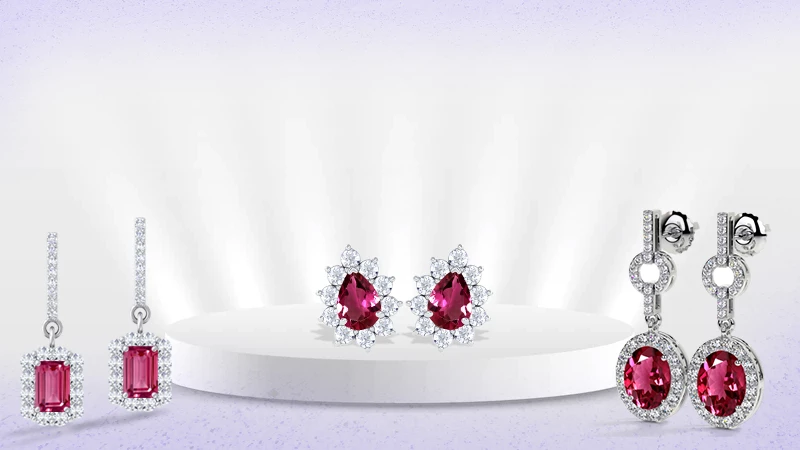 Add a touch of color and grace to any look with a pair of pink tourmaline earrings! These earrings, whether studs or dangles, exude a captivating allure with their vivid pink hues.
Gorgeous Pink Tourmaline Pendant
Are you looking for the perfect everyday accessory? A pink tourmaline pendant necklace is what you need to add a pop of color and radiance to the neckline!
Exquisite Pink Tourmaline Bracelet
Introduce simplicity and style to your outfit with a tennis bracelet featuring sparkling pink tourmaline stones!
Parting Thoughts
Libra birthstone jewelry serves as a powerful symbol of balance, harmony, compassion, and healing. Embrace the beauty and significance of this air sign by adding a piece of pink tourmaline jewelry to your jewelry box!
Are you looking for a beautiful and high-quality pink tourmaline gemstone? You can find it at GemsNY, along with other gems like sapphire, alexandrite, ruby and emerald!