Whenever we talk about the most sought after color gemstone, it is ruby that comes to our mind, doesn't it? This marvellous natural stone has been admired and revered since antiquity. Cherished for its venerable beauty and exuberant rich red color, ruby is made of the mineral corundum which sometimes gets contaminated with a small amount of chromium, resulting in the color that gives ruby its prominence. In fact, the presence of chromium in corundum is what makes it ruby, otherwise it wouldn't be so.
What Is Ruby?
After a diamond, ruby is the hardest gemstone and also it is known for its rich history & mystical properties. The debonair gem ruby is found in many captivating shades that range from slightly purplish red to pigeon-blood red, giving you a whole bunch of color options to design your beautiful ruby jewelry.
However, the most sought-after color in ruby is pigeon-blood color with a slight hint of blue, acknowledged as Burmese ruby, primarily sourced from Mogok valley, Burma (now known as Myanmar).
But the question is… What makes ruby the king of gemstones? Is it its rarity, durability, charismatic hues or something else? So, without wasting any time, let's unfold the mystery behind ruby being the king of gems.
The Far-fetched History
Interestingly, natural ruby stone has been one of the most coveted color gemstones since ancient times. The significance and mystical powers of ruby gemstone were appreciated greatly by the ancient people. It is believed that the celestial energy of ruby eliminates negativity around its wearer.
During the Medieval ages, people used to adorn themselves with ruby as they believed that it would bestow them with health, wealth, luck and love. Chinese warriors used to adorn their swords with ruby as they strongly believed that the celestial power of ruby would make them unconquerable on the battlefield.
Over the years, this most prized stone accumulated a lot of fame and became a coveted gemstone among women for its unapologetic beauty. Considering the significance and extraterrestrial energy of ruby, the Bible has frequent mentions of ruby for its association with attributes like unequalled beauty and wisdom.
Aristocrats Love Ruby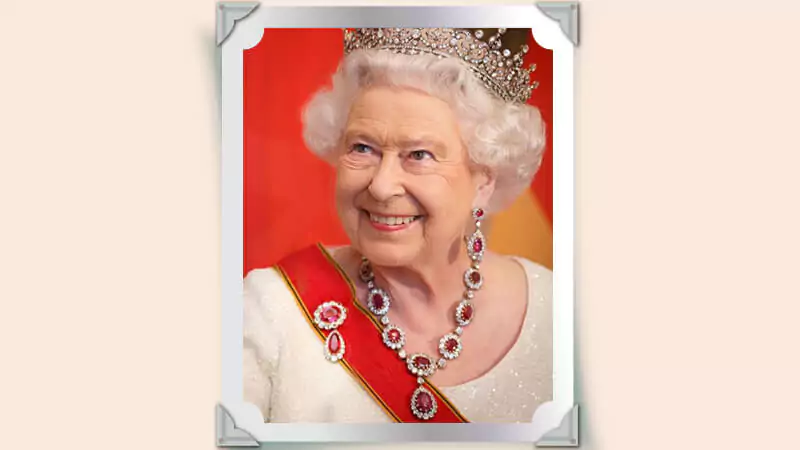 Believe it or not, when it comes to color gemstones, ruby is the one that is most desirable among the four precious gemstones. Even the British royal family couldn't resist the exceptional beauty of ruby. And the fondness of Queen Elizabeth II for rubies is one of the reasons why their ruby jewelry collection is enormous. So, if you find yourself lost in the sparkle of royal ruby jewelry, then we, at GemsNY, will be delighted to help you design a piece of ruby jewelry that adds a vintage touch to your outfit.
Rara Avis
What if we say that natural rubies are rarer than diamonds? You will probably think that it's a joke, right? But wait… ruby is far more valuable and less in supply than diamonds. The geological conditions and the atypical chemical composition are quite unusual to take place, making the stone incredibly singular of all.
Furthermore, natural ruby is prized for its eye-catching color with great intensity and it is hard to find. The rare stone ruby has to go through extreme pressure under the surface of the earth. And for that reason, finding a ruby with no inclusion and great clarity is very rare.
Birthstone Of July
July babies are special because they've got an extremely rare and beautiful gem as their birthstone. If you're also a July-born, then take pride in the fact that you are blessed with this exceptional stone ruby as your birthstone. You can design an incomparable piece of ruby jewelry to make your birthday special. A pair of ruby earrings will instantly draw attention to your face and make you look more beautiful. 
Way Ahead Of The Pack
Of all the color gemstones, ruby is the only gem that has been and is still one of the most coveted gems. Beyond its rarity and extreme durability, ruby portrays romance through its exhilarating color in a way that no other gem can ever do. It is something that makes this gem special. 
Hollywood celebs like Katy Perry, Taylor Swift, Bella Hadid, Penelope Cruz and Victoria Beckham are seen quite often dazzling with the magical beauty of ruby. These celebrities have lit up the red carpet with their appealing ruby jewelry. If it's your 40th wedding anniversary, then ruby is a perfect choice to make your day worth remembering.
Final Words…
Rarity, appealing red shades, symbolism and rich history of natural ruby makes this stone coveted and the king of gems. Whether you design a necklace to highlight your outfit or a pair of earrings to highlight your face, ruby is always the right choice to style in a classy manner.
Select a perfect piece of natural ruby jewelry from our collection to match the grace of your personality. Or, if you want to curate a special piece, then our in-house experts will help you design the jewelry of your dreams.