Every love story is unique, and so is your engagement ring. But your love story is incomplete without the complement of an engagement ring. Of course, it's nerve-racking to land on the perfect ring that echoes your undying love for her.
Diamond always crosses our minds when we think of an engagement ring. But trends have changed, and now women prefer to adorn their fingers with colorful gemstone rings. Sapphire, emerald, and ruby are different yet wonderful choices for a unique engagement ring. 
Let's take a tour to know why these stones are unique?
All Engagement Rings are Unique
Have you ever wondered what makes an engagement ring unique? Well, it's not the ring; it's the story behind it that makes the ring exceptional.
Your engagement ring is as unique as the sun and moon and can't be replaced with any other jewel. You put your heart and soul in pursuit of an engagement ring because you want to convey your eternal love to her through the ring.
The lucrative fact is that gemstone is the main character of an engagement ring story. Undoubtedly, it adds character to the ring and makes it remarkable. You must be thinking that only diamonds are the ones that make an engagement ring covetable. But wait… gone are the days when diamonds used to be the prime choice for engagement rings. Now, color gemstones are in the headlines again.
Sapphire, emerald, and ruby are the three leading gemstone options for unique engagement rings. They fall into the precious gemstone category and make a ring you instantly feel head over heels for.
Craving to find out why those three gems? Let's find out together.
1. Why is Sapphire Trending?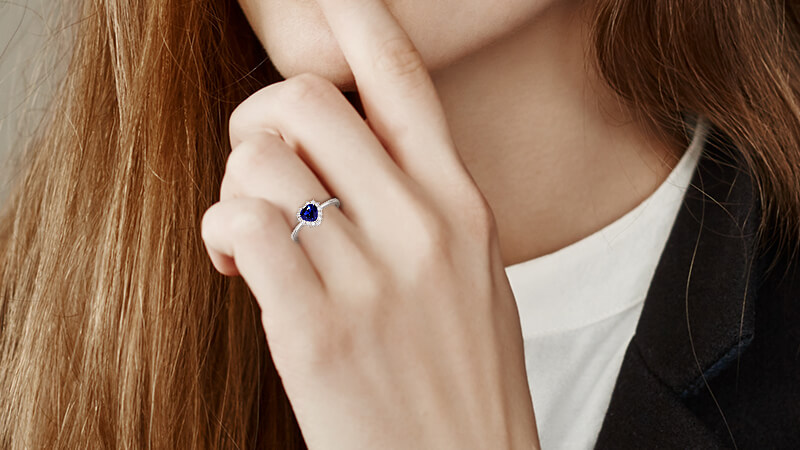 Yes… why sapphire? You all have this question tickling your mind. But why not Sapphire? 
When the word sapphire comes over, the only color that crosses our minds is just blue, isn't it? But the fact is that sapphire comes in all colors of the rainbow. You really can't get enough of these colors.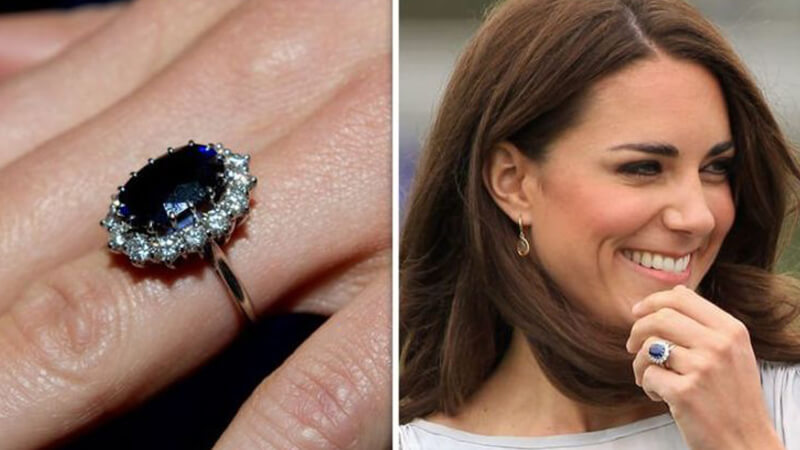 Celebrities and royal families have a soft corner for sapphire. Be it Kate Middleton's intense blue sapphire floral ring or Emma Slater's dusky rose sapphire ring, sapphire makes the engagement ring right.
2. Emerald is Evergreen
If I were to choose a gemstone that quickly gets all your attention, I would surely pick emerald. You can't resist loving the beauty of the rich green emerald.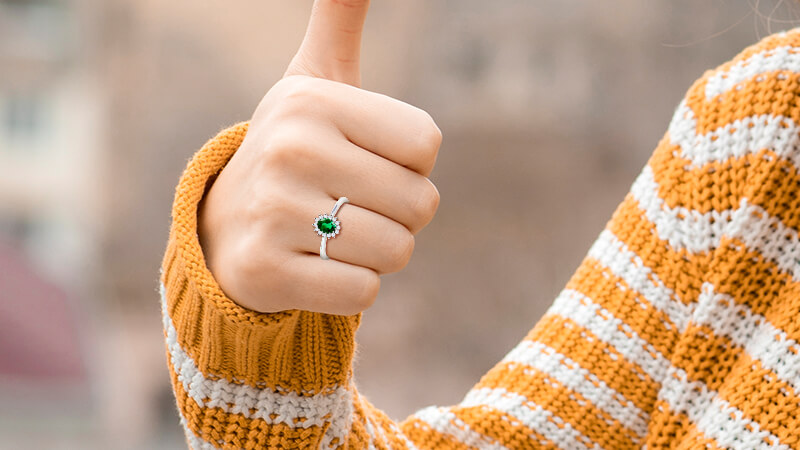 Emerald is one of those stones that can be matched with any metal. You can design your emerald engagement ring in yellow gold, white gold, rose gold, platinum, and silver. The soft hue of emerald makes the stone different from others. Emeralds are also scratch-resistant, giving you another reason to plant a beautiful emerald on your engagement ring. 
3. Women Just Love Ruby
Ruby is the apple of the eye for every woman. Don't be jealous of your woman if she loves ruby more than you.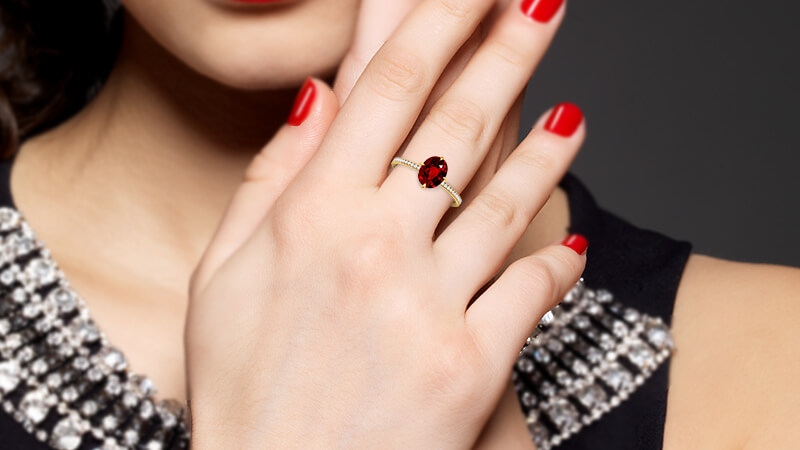 Describing your eternal love for her is hard, but showing it through your actions is not. A decent deep red ruby engagement ring can do wonders for you and make her fall for you over again. Moreover, ruby symbolizes passionate love and devotion to your partner. 
What can be as perfect as surprising her on the engagement day by kneeling down and asking her forever with a ruby engagement ring?
Take a tour of our ethereal collection of ruby engagement rings and grab a piece to make your engagement day incredible.   
Final Verdict: Which One Should You Buy?
It's very subjective to suggest which one is perfect for you. Though every stone is incredibly unique, it's totally up to you to choose the stone for your engagement ring. If you wish to wear a stone that swanks a royal vibe, mount either sapphire or emerald on your ring. Or, if you want to be a little romantic, then go for a deep red ruby engagement ring.
Whatever your choice is, we at GemsNY are here to fulfil your wish to get a graceful and unique engagement ring.