Your engagement ring is of paramount importance. It manifests all the sacrifices and hurdles that both of you as a couple have faced and got over with. It's more like a souvenir expressing the victory of your relationship, a celebration of your powerful love. So, a lot of thought and attention must be put before choosing one. After all, it'd be the very ring that you would be wearing for eternity.
Now, to make it a walk in the park for you, I'm sharing a list of the 10 most unique and affordable engagement rings under $1000. Once you've waded through the same, it would clear all your confusion and get you exactly what your heart wants. Let's begin, shall we?
1. Bypass Shank Sapphire Engagement Ring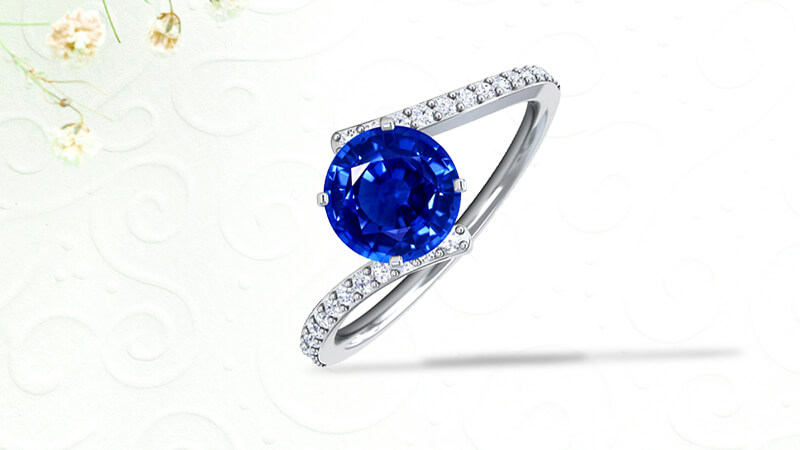 There is a crucial reason behind this one being the very first in our list of fascinating Sapphire engagement rings under $1000. Also known as a crossover ring, this rich-blue-colored sapphire ring deeply signifies a crossover of two beautiful souls. Its elegant swirls and curves would only complement the mesmerizing charm of the love of your life. Not to forget the icing on the top, a quintessential blue sapphire gemstone that takes the whole design to another level.
2. Cushion Cut Sapphire Engagement Ring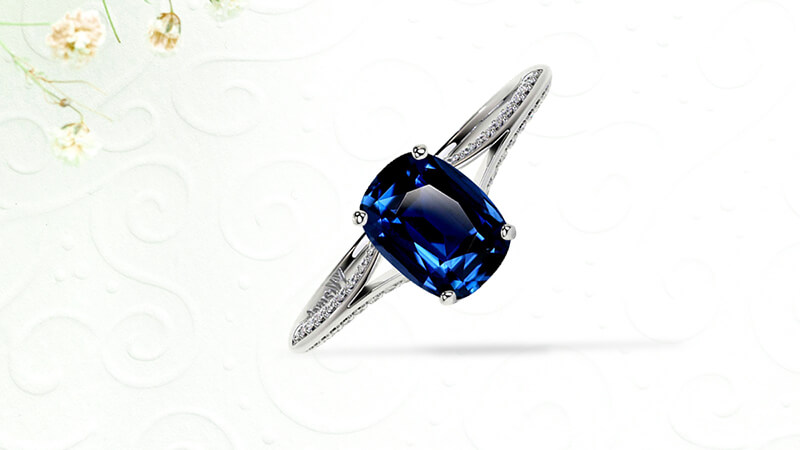 Landing second in our list of affordable engagement rings is the striking split shank beauty. Through its downright stunning looks and undeniable elegance, the ring has gained utmost popularity over the years. The shank's allure lies just near the entrancing sapphire, where it gets artfully divided, adding a pinch of illusion to the eyes of the onlookers as if the ring has two bands.
If history has taught us something, it is that diamonds signify eternal love, and are a girl's best friend. Therefore, next in our catalog of engagement rings under $1000 is a diamond ring, because proposing with a classic diamond never goes out of style. And this one's more of a neoteric take on the time-honored halo design. The hidden halo ring design highlights the precious diamond, while significantly making it look larger. So, if your darling wants a diamond, this is it.
4. Square Tanzanite Solitaire Engagement Ring
The intense blue tanzanite is often linked with new beginnings, considering it the ideal gemstone for your engagement ring. It symbolizes the deep love and bond that you share with your sweetheart. The solitaire ring setting dignifies the ensemble, making your fiancée-to-be turn heads wherever she goes. It's one of those affordable engagement rings meant to begin your next adventure in love with.
5. Emerald Cut Ruby Engagement Ring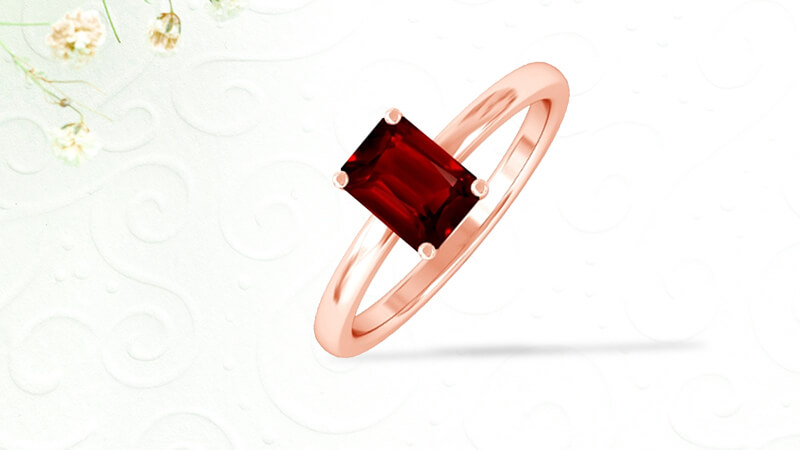 The next one is a ruby engagement ring. This one just takes our list of engagement rings under $1000 to a limit. As ruby is synonymous with endless love and passion, it's the perfect choice for your engagement ring. It showcases your unique love story in the best possible way with its deep red color. The bold emerald cut infuses refinement, both indicating and empowering your true love in its raw form.
6. Marquise Cut Ruby Engagement Ring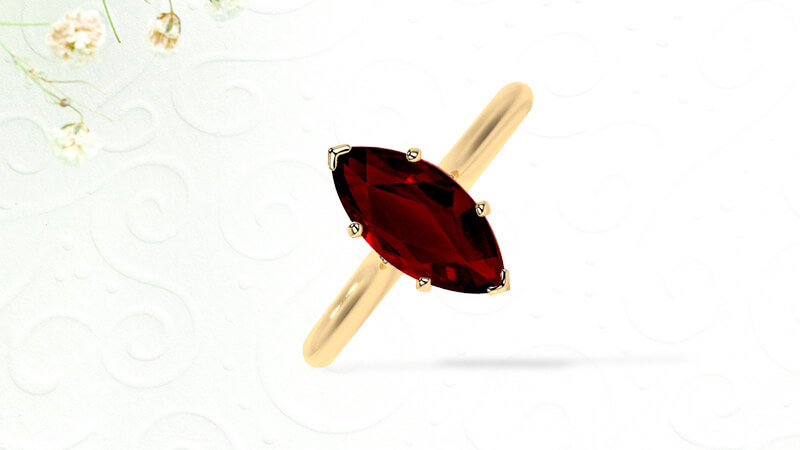 Guess what, it's a ruby again in your search for affordable engagement rings. But this time, it has a royal connection. Marquise is second to none when it comes to adding a splash of grandness to your engagement ring as it represents royalty. Apart from that, its shape is also similar to that of a cruise ship, so it can jog your memory of the countless romantic oceanic adventures with your partner.
7. Cushion Cut Emerald Engagement Ring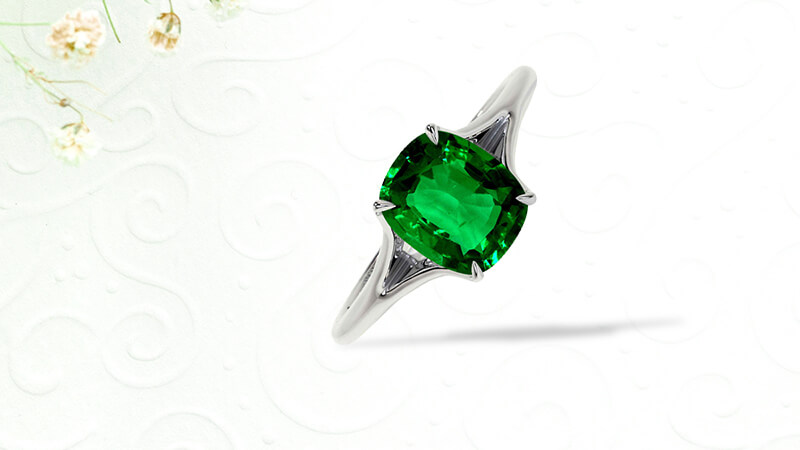 Finally! an emerald engagement ring. Emeralds are famous for love, peace, and hope. Choosing an emerald for your engagement ring can pave the path for a happy and blessed relationship. Moreover, a cushion-cut emerald engagement ring with a dainty split shank profoundly exudes a balance of austerity and opulence. If you're not looking for blingy engagement rings under $1000, you should go for this one.
8. Square Cut Emerald Solitaire Engagement Ring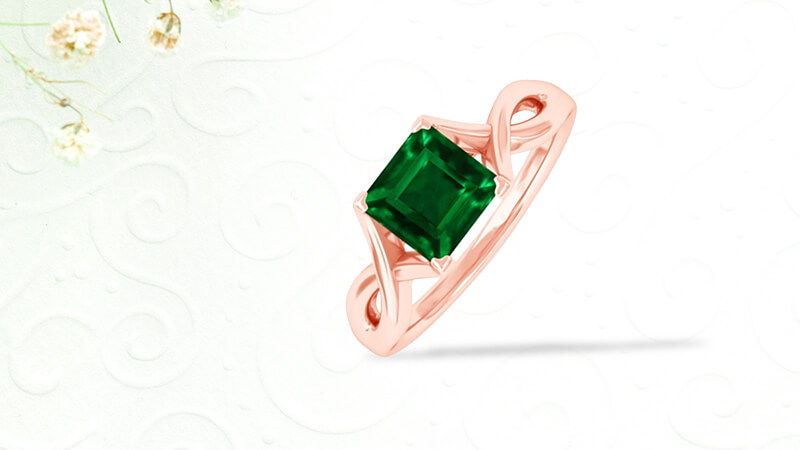 An emerald in its pure square shape emits a touch of modern edge with vintage looks, making your engagement ring utterly spectacular. The ring's simple, yet enchanting design never fails to induce a genuine spirit of inquiry among the viewers. This luxe gemstone is your best bet if you want your solitaire engagement ring to give a feel of your strong, intense love for each other.
9. Oval-cut Alexandrite Engagement Ring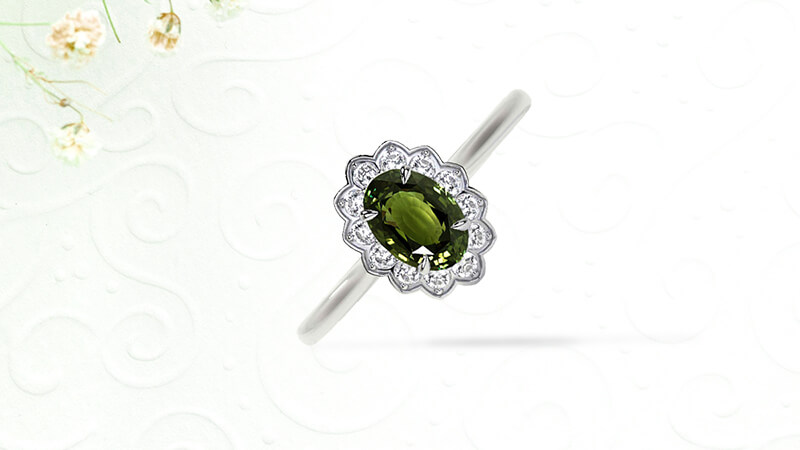 Proposing to your lady-love with an Alexandrite engagement ring is one of the finest ways of marking this milestone of your life. This oval-cut alexandrite ring contributes to the overall sleek design in a non-traditional, inimitable way. The angular edges of the band shift everyone's attention directly to the center stone, making it appear big.
10. Pink Tourmaline Engagement Ring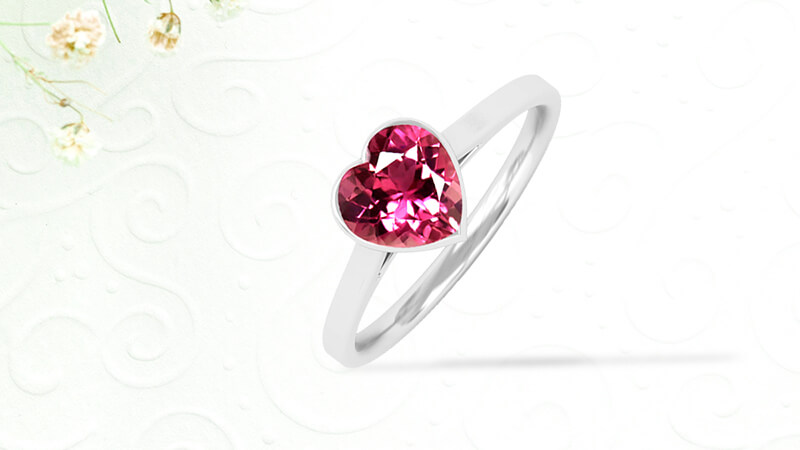 The last of the lot is a heart-shaped pink tourmaline engagement ring, without which your hunt for affordable engagement rings cannot end. As pink is the universal color of love, there's no doubt that it's the ultimate choice for an engagement ring. The ring's heart-shaped design channelizes passion and romance, which powerfully represents your relationship.
Selecting an affordable engagement ring is an arduous task in this day and age due to the hefty price tags. However, searching in the right direction can get you what you need in a trice. Perusing the tremendous options in this blog might have satisfied your engagement ring goals while igniting curiosity about GemsNY. If that's the case, what's stopping you? Check out our enticing collection of designer engagement rings and quickly grab a piece of your choice to celebrate the event remarkably.