You might have heard the greatest love story:
'Once there was a patriot who sacrificed his life for the country'.
We all have limitless love in our hearts for our country. From time to time, many bravehearts sacrificed many things to ensure the freedom and peace of their countries. Since childhood, we hear many stories of patriotism which makes the love for our motherland flow in our blood. There are many occasions on which we love to dress in an attire that represents our country. Only a few lucky people get a chance to represent their country in a special event, but you do not require any specific reason to showcase your love for your country. You can include some tokens of patriotism in your everyday accessories and you will be surprised to know that a gemstone can also represent your country.
So if you know your national gemstone, then you can accessorize yourself accordingly to flash the feeling of patriotism. But if you do not know, then this write-up is going to help you identify a gemstone that represents your country.
Diamond – England
British men like to use diamonds to represent their courage, while women use diamonds as a physical metaphor for their holiness, nobility and statement of beauty. British people have considered diamonds a token of love for a long time and the rest of the world adopted this idea from them.
Britain is in the possession of the most precious diamond, Koh-i-Noor besides having many other rare diamonds in British royal jewels.
Sapphire – United States
Even though the USA is not the leading producer of sapphire, there are many reasons that make sapphire the national gemstone of the country. One of them is the occurrence of sapphire in the western part of the USA.
Sapphire is available in many colors and all its color varieties have specific positive influences on the wearer's life. Sapphire has always been a symbol of wealth and wisdom. You can also relate blue sapphire with the blue color in the national flag.
Ruby – Myanmar
Ruby is a symbol of love, passion and nobility; it is considered an auspicious gemstone that has many benefits. Myanmar attracts a large number of tourists and jewelers because it is a famous source of rubies.
As a symbol of the national stone, the top of the Shwedagon Pagoda in Yangon is inlaid with 93 huge, crystal-clear rubies. Citizens of Myanmar proudly flaunt their ruby jewelry as ruby is their national gemstone.
Emerald – Columbia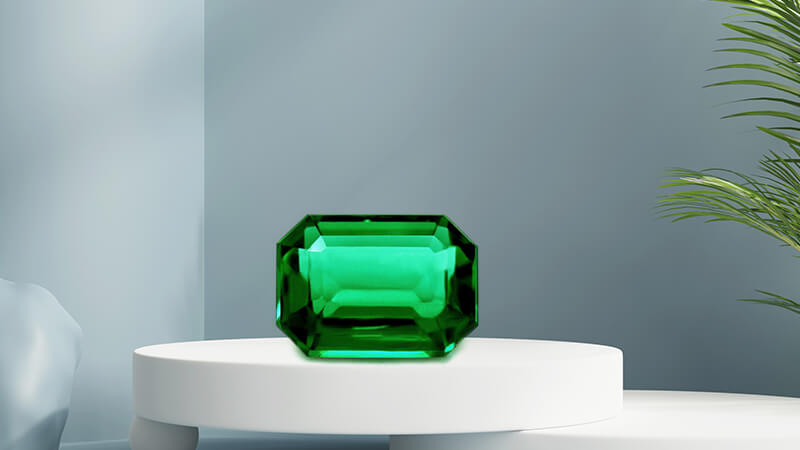 Colombia in South America is rich in emeralds and contributes a major chunk of the world's total emerald production. This green gemstone is a symbol of prosperity and happiness; it is also a birthstone for the May borns.
Emerald has been a choice of many royals to decorate their crowns and in the present time, couples choose it for their engagement rings and other jewelry pieces. Colombians proudly adorn themselves with their national gemstone emerald to express their feeling of love for their country.
Peridot – Egypt
Peridot attracted Egyptian emperors more than 1,500 years ago. They believed that it would bring light to humankind and drive out darkness. Ancient Egyptians called peridot the "gem of the sun" because they believed that it would protect its wearer from the terrors of the night.
The rich deposits of the scintillating green gemstone peridot in the country make it a well qualified stone to represent Egypt.
Pearl – India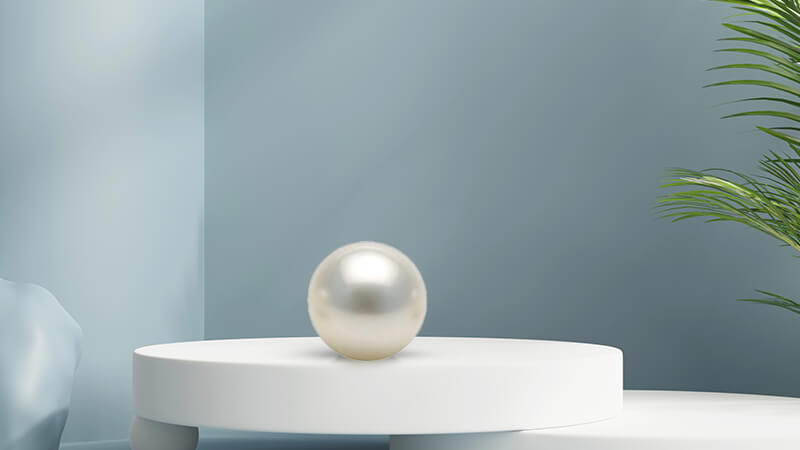 India is a country with different colors from different cultures. Its national gem has great historical significance. Somehow it has an association with Hinduism and Buddhism. The holiness of the pearl can be identified from the fact that Indians offer this gem to their gods.
In India, you will find many people adorning themselves with pearl necklaces and pearl rings. Apart from representing your sense of fashion, it is also said to bring calmness & mental stability.
Opal – Sri Lanka And Australia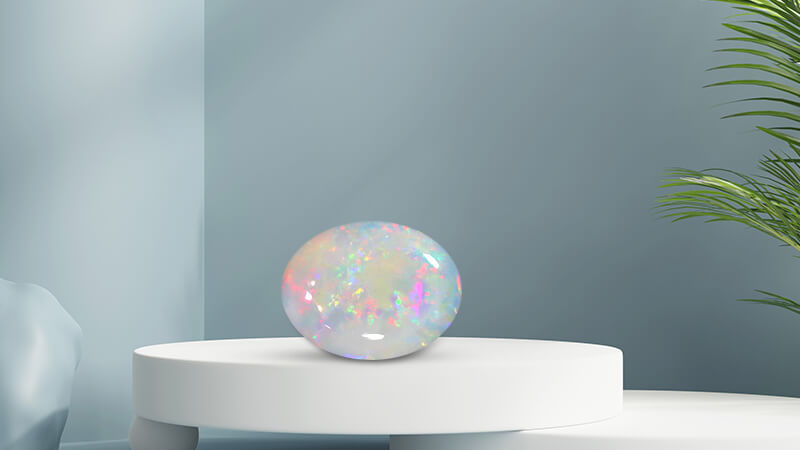 Typically, opals are formed in hot springs in areas with high volcanic activity or otherwise they are the result of decomposition of silicate minerals. Australia ranks first in the production of opal in the world. You can find different kinds of opals in Australia, such as white opal and black opal. Opal is a symbol of well-being and peace, which is why it is appreciated worldwide.
Sri Lanka, also known as 'Ratna-Dweepa' or the island of gems, produces many gemstones and opal is one of them. The country is also known for producing sapphires including the world's largest sapphire rough. Therefore, we can say that both sapphire and opal are the national stones of Sri Lanka.
Wearing a gemstone that represents your country is a silent yet bold way to express love for your country. If your country and its national gemstone are not described above or if you're still confused about a particular country and the gemstone associated with it, then you may go through this list.
| | | | | | |
| --- | --- | --- | --- | --- | --- |
| S.No. | Gemstone | Country | S.No. | Gemstone | Country |
| 1 | Chrysoberyl | Portugal | 11 | Pearls | France, India, Philippines, Arabia |
| 2 | Malachite | Madagascar | 12 | Opal | Australia, Hungary, Czech Republic, Austria |
| 3 | Sapphire | Greece, USA | 13 | Crystal | Switzerland, Japan, Uruguay |
| 4 | Opal | Sri Lanka | 14 | Jade | New Zealand |
| 5 | Turquoise | Turkey | 15 | Diamonds | UK, South Africa, Netherlands, West Africa, South Africa |
| 6 | Lapis | Bolivia, Afghanistan, Chile | 16 | Amber | Romania, Germany |
| 7 | Obsidian | Mexico | 17 | Coral | Yugoslavia, Morocco, Algeria, Italy |
| 8 | Peridot | Egypt | 18 | Opal | Hungary, Czech, Austria, Australia |
| 9 | Ruby | Myanmar | 19 | Crystal | Japan, Uruguay, Sweden, Switzerland |
| 10 | Emeralds | Colombia, Peru, Spain | 20 | Emerald | New Zealand |