Tanzanite engagement rings are gradually becoming the most sought-after statement ring option for the lion's share of elite off-beat brides. The maximal rarity and magnificence of tanzanites are two substantial grounds for this inclination. Tanzanites also emit powerful vibration energy that unifies the heart and the mind of its wearer. But when it comes to addressing the elephant in the room – will tanzanite engagement rings ever rule the world? – many crucial points need consideration beforehand.
A rare bird
The gemstone was formed by a humongous plate tectonic activity and potent heat at a place which is now known as Mount Kilimanjaro (a volcano situated in Tanzania). It happened during the mid-Ediacaran Period around 585 million years ago. But that's not the crux. The essential part of it all is the very fact that tanzanites are found only in Tanzania, that too in an extremely small mining area which is 7 kilometers long and 2 kilometers wide, to be precise.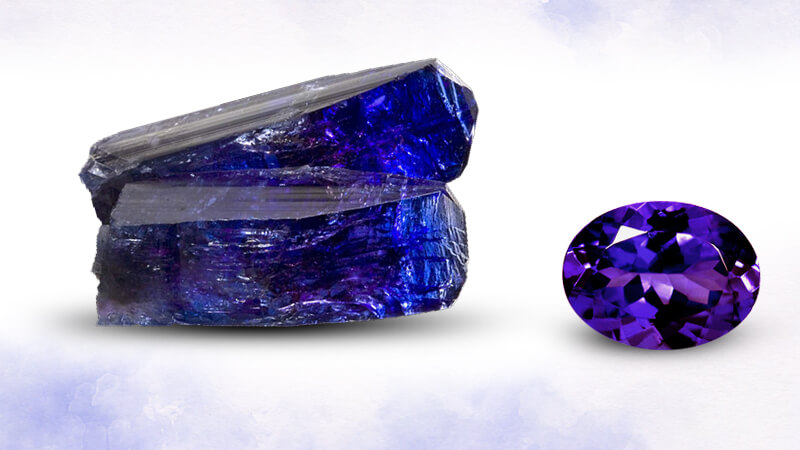 That's the reason why tanzanites are regarded a thousand times rarer than the archetype gemstone for engagement rings – diamonds. Now you know why she's keen to get a tanzanite engagement ring.
A rare undervalued bird
As untrue as it may sound, relative to its limited availability, tanzanite remains an undervalued gemstone. Considering its scarcity, one would undoubtedly assume that it would cost more than an arm and a leg, yet it sells for much less than diamonds. It's only because of that that, in this day and age, you're witnessing the growing popularity of tanzanite engagement rings.
A rare undervalued bird that could go extinct
Yes, you read that right. A local Tanzanian geologist has stated that the set of conditions that led to the formation of this captivating gemstone is so exceptional that the chances of finding the same anywhere else on this planet are nothing but a fluke. Moreover, according to the geologist, the current rate of mining of the tanzanite gemstone in Tanzania could lead to depletion of its supply on hand within two decades. Now what do you think, will tanzanite engagement rings ever rule the world?
Anyway, do you know tanzanite is also known as the 'gem of a generation'? Well, now you can easily guess why it is. And if that's the case, this will be the last generation that could get this fine piece of mesmerizing beauty from the primary market. While on the one hand, the growing trend of tanzanite engagement rings empowers the possibility of ruling the world, the limited availability of tanzanites, however, indicates their extinction, on the other. It definitely is a hard pill to swallow for lovers of gemstones. Same pinch there.
Introduced to the world in 1968, the blue-colored gemstone with a slight hint of purple might be a newcomer to the market, but it has the potential to outclass all its counterparts. It's well-known for its striking pleochroism, variety of hues: green, purple, red, and blue, and rarity.
A gemstone so unique, to be only found in just a small place on this entire planet… If only you understand its worth, you'll perceive that tanzanite engagement rings need not rule the world. These already are way more than a cut above.
There can never be a better way to celebrate your engagement and add charm to this one-of-its-kind gem by putting it on your lady love's finger. Ignite her curiosities with a tanzanite engagement ring from GemsNY, and be one of the few couples born under a lucky star.