Jewelry is the pride of humans, we wear it on every occasion in some or the other way. While some pieces are just formed out of yellow or white metals, others have gemstones embedded in them. While some pieces of jewelry are embellished with intricate designs and forms of gemstones, others are made up of sleek metal straps and solitaire pieces.
Statement pieces are most often paired with flashy attire while minimalistic designs go well with casual apparel. Cocktail rings, chunky earrings and highlighted necklaces are not what you look for every day, rather simple and sober designs suit hectic lifestyles. Here, we have enlisted some delicate pieces of jewelry essentials from GemsNY which can make your day happening and night dazzling.
Why Opt for Delicate Pieces of Jewelry?
Minimal strings of metal with dainty gemstones augmented on them might look too mundane for attending a wedding reception but are a perfect jewelry accessory for office meetings. Speaking of delicate jewelry, it can be an evergreen piece of lightweight jewelry in simple design. It might be small link chains or bracelets with delicately designed metal interlocks or plain metal bands, bangles or small hoop earrings without embellishments. 
15 Delicate Jewelry Essentials From GemsNY
The list below brings together some of the most beautiful pieces of delicate jewelry that GemsNY offers to its clients. So let's begin the journey to delicacy and delight.
This bright blue-colored 0.65ct sapphire stone in 14K white gold costs only $1,412. Cherish AAAA-quality marquise-cut sapphire in a prong setting for a classic as well as a contemporary look.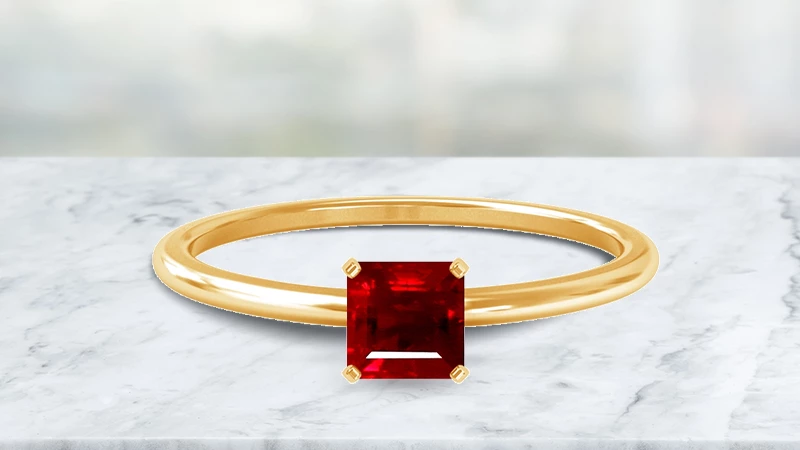 This vibrant AAAA quality natural ruby is an exquisite precious beauty, isn't it? Set in 14K yellow gold, this 0.40ct ruby in square cut sets a classic example of the vintage style at only $1087.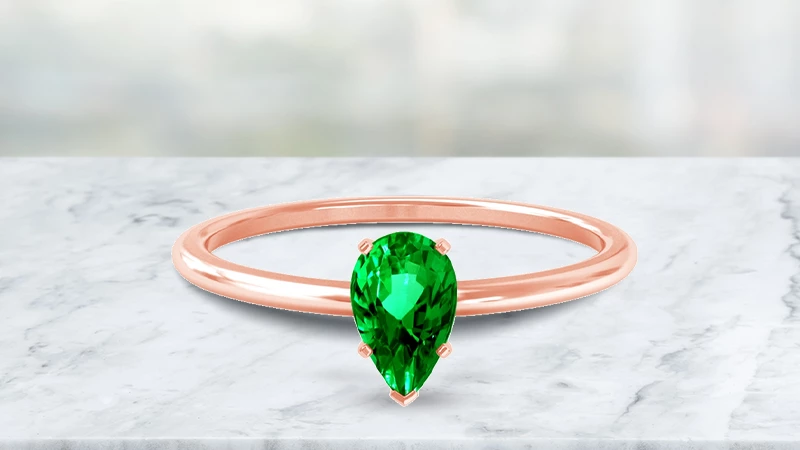 This lush green 0.40ct emerald sits so elegantly on a 14K rose gold band that we can't take our eyes off this enchanting combination. And guess what…you can make this AAAA quality emerald all yours by investing only $938!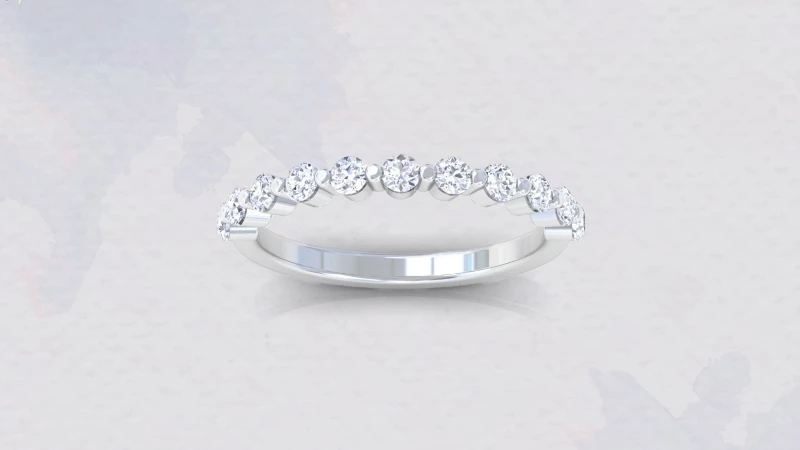 Spread love with this half-eternity of round natural diamond wedding band worth $868. Set in a 14K white gold metal band, the total weight of this sparkler is 0.39cts. 
This plain 14K yellow gold metal band for women with 6.5 mm of ring size and 2.50 mm of breadth will cost you a meagre $453.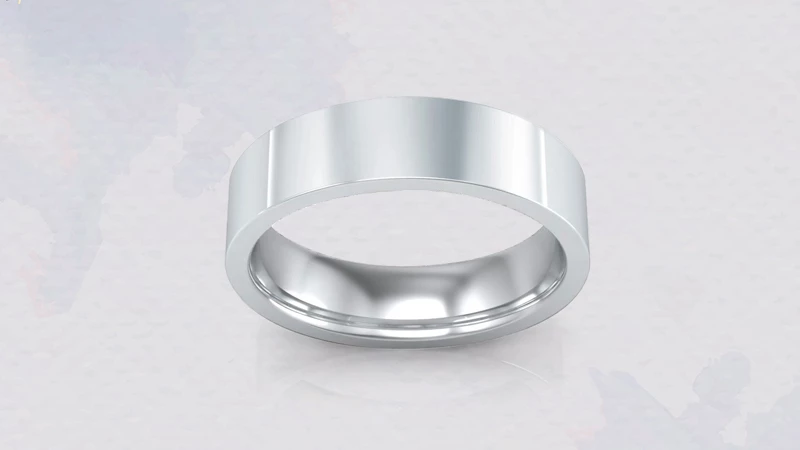 This 5 mm width 14K white gold band in 9.25 mm ring size is the best metal band for men who are fond of classic gold with a perfect shine and finish. Order your pick today at only $987 and set major relationship goals.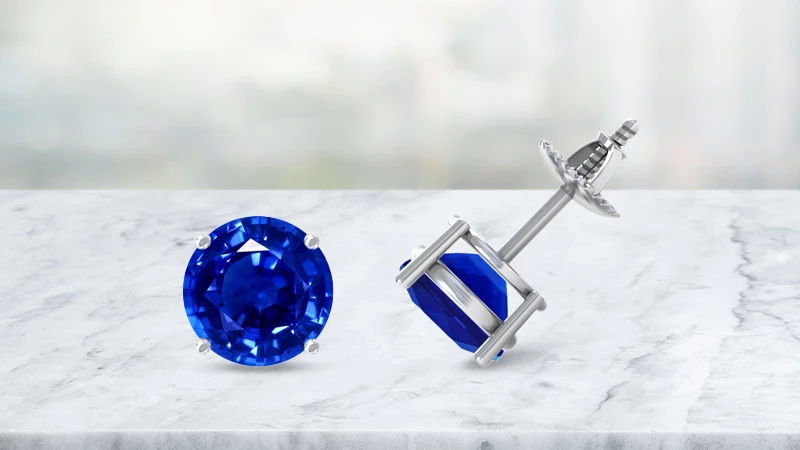 1.30ct AAAA quality blue sapphires when embedded in a 14K white gold screw-back setting can create wonders. Order your round shape pair today at $1728 and enjoy the limelight.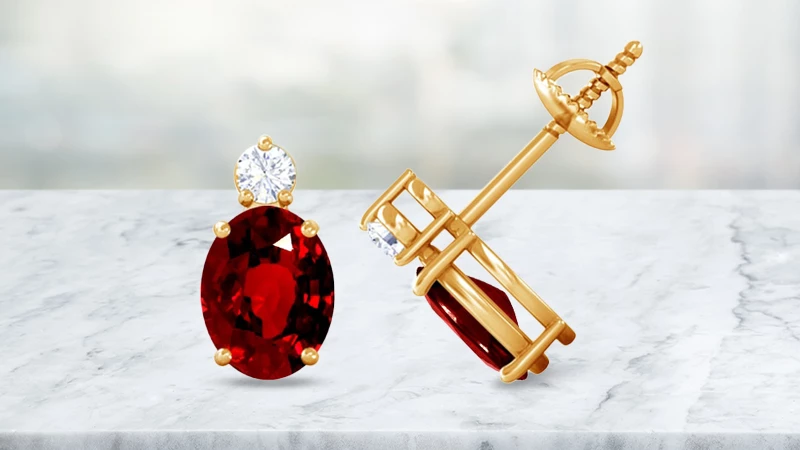 Just a glance at this enhancement can make your delicate gemstone dreams come true at just $1766. With 1.37ct of total weight, this remarkable design offers two AAAA quality oval cut rubies along with two dainty natural diamonds set in a 14K yellow gold screw-back setting.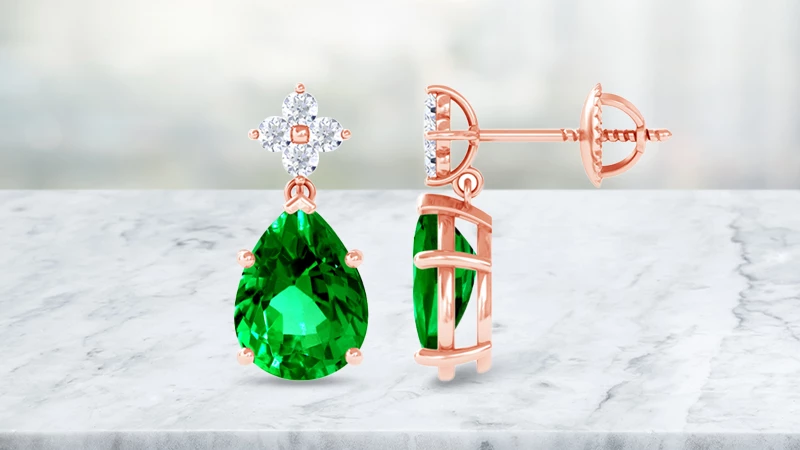 For a total weight of 0.9cts, you are getting two AAAA quality pear-shaped emeralds dangling from a floral cluster of dainty natural diamonds. And guess what…this entire combination set in 14K rose gold screw back setting costs $1499 only.
This 0.70ct emerald cut blue sapphire of AAAA quality is worth becoming your family heirloom. Set in a 14K yellow gold chain with a length of 16 inches and 1.0 mm of width magnifies the beauty of this precious gemstone for just $1589.
This AAAA quality 0.60ct heart-shaped vivid red ruby solitaire is the remedy for all love relationships. Capture a glimpse of this masterpiece at $1789 in a 14K white gold 16-inch chain with a 1.0 mm width.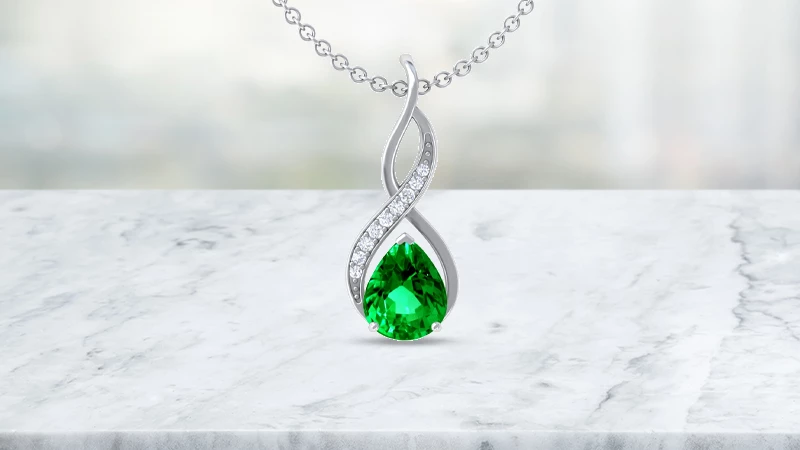 The curvy design of this pendant is to die for. AAAA quality pear-cut emerald along with dainty natural side diamonds give this precious pendant a total weight of 0.71ct. When set in a 14K white gold chain 16 inches long and 1.00 mm wide, the necklace will cost you $984.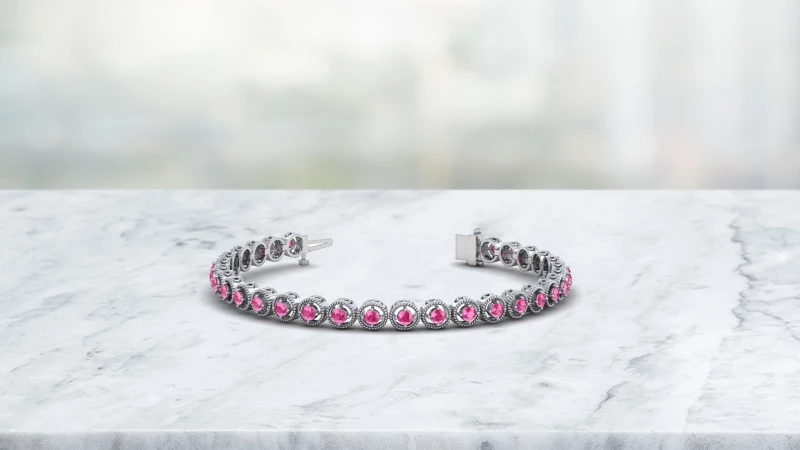 Numerous dainty round pink sapphires in a prong setting are definitely a heavenly sight. With a total weight of 1.90cts, this delicate bracelet in 14K white gold will cost you $1774.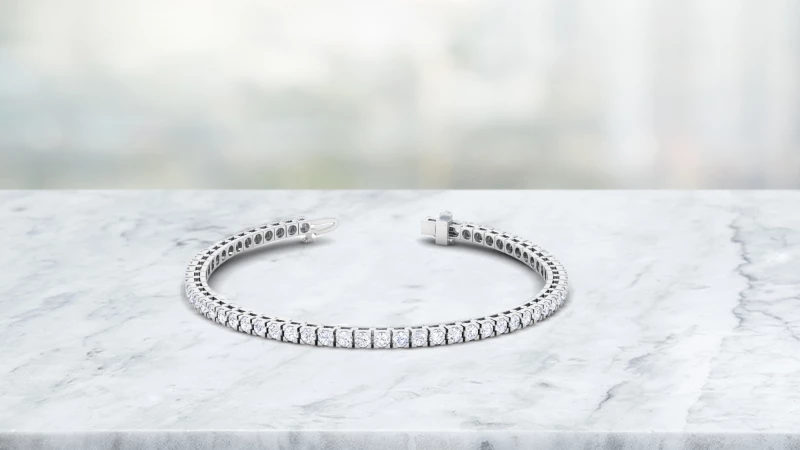 2.71cts of round-shaped lab-grown diamonds set in a 14K white gold prong setting is the perfect definition of elegance. Order your first delicate diamond bracelet at $4793.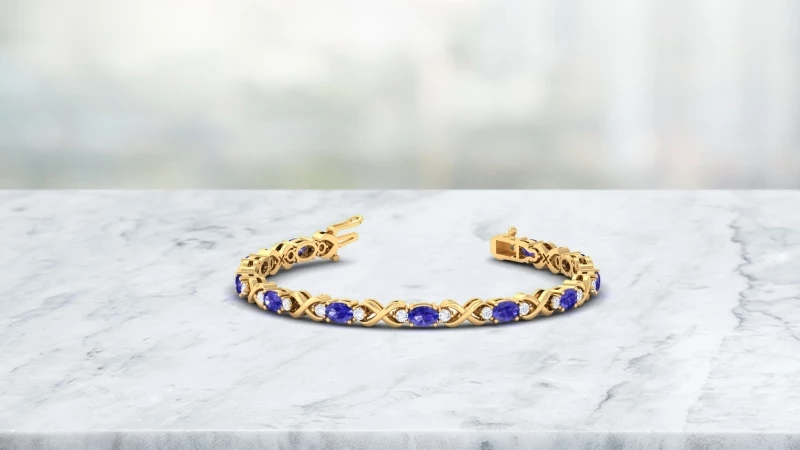 The beautiful layout of 3.50cts of oval cut tanzanite stones on this 14K yellow gold bracelet is such a treat to the eyes at just $1825. Though the overall design looks grand, the subtle combination of purple tanzanites in a yellow-gold criss-cross metal band ultimately narrates tales in delicacy.
Simple Tips on Styling Delicate Jewelry
When it comes to delicate jewelry, options could be many but mostly minimalistic. Let us look at some simple tips on styling delicate jewelry pieces.
Go for solitaire rings or stud earrings with your office wardrobe or casual outing outfits.
Dainty colorless diamond and colored gemstone solitaire can be paired with any plain attire for a delicate look.
White metals as well as gold make classic pieces of jewelry that can go with bright colored clothes.
For a more sophisticated getup, avoid layering bracelets or necklaces. Opt for fewer accessories in the neck, hand and fingers to keep your overall appearance simple yet impactful.
Parting Words
The best part of wearing delicate jewelry is that you can restyle it and innovate your look as much as you want. Mixing and matching the same pieces every time can bring out a new version of yourself. Layered sleek metal chains, small link bracelets, metal bands, gemstone rings and stud earrings trend when it comes to accessorizing casual and office wardrobes. Aren't these the designs you wear all around the year except when it's a special occasion and you wish to look brighter than usual? 
Pick your favorite delicate jewelry from the list above or you are most welcome to browse our minimalistic as well as splendid trove from our gemstone jewelry section. We have a desirable range of gemstone engagement rings, wedding bands and bracelets for both men and women along with stud or dangle earrings and pendant necklaces to hypnotize your senses with artistic designs.