The season of love is upon us. With love in the air, the pressure to express your love materialistically increases. But isn't love what happens when two hearts find their happy place right beside each other? What we mean to say is that you can celebrate Valentine's Day without giving a blow to your wallet when you have the right person beside you.
Valentine's Day promotes the notion that romance should be celebrated as a special occasion, but we think otherwise, we believe that romance is in the little things in life, for example, saying ' I love you' early in the morning when they see your face, or 'making breakfast in bed' for that matter. If you've decided to make this day special for your significant other but want to celebrate economically then here are some drool-worthy ways to propose this Valentine's Day which are sure to bring a smile to anyone's face.
Message Balloons
Balloons have made it to the "always cheers us up' list. Colorful balloons make up for a great ambience and make one feel excited about what all other surprises you have in store for them. So, instead of spending a fortune on a ring to propose to your loved one, stick to message balloons and make your proposal one-of-a-kind. Connect a ribbon to the balloons with cute photographs and handwritten notes to make it even more personalized. We are confident that balloon inscriptions will perfectly express your love thoughts.
DIY Cards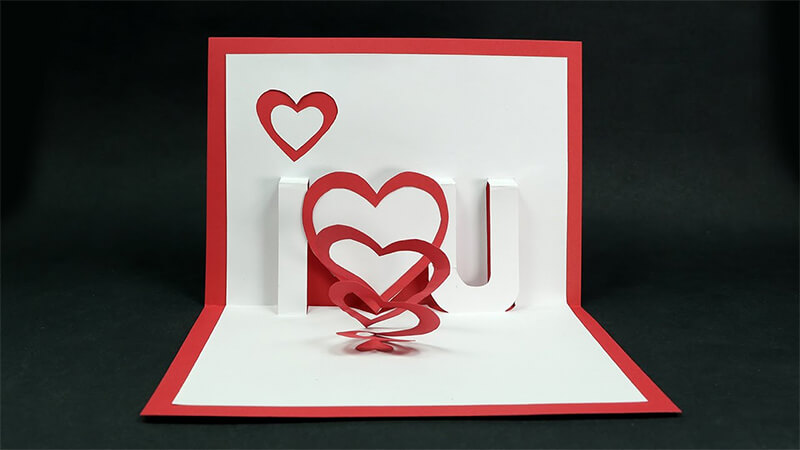 Cards have been one of the most romantic ways of expressing one's feelings especially when you give a personal touch to it. Do it yourself cards are a hit among everyone because who doesn't love gifts that are thoughtful and sweet! This isn't going to set you back a fortune, but rather conveys your feelings just the right way! If you want to make your card look professional, you can use one of many interfaces available on the internet for free. We, however, recommend the good old fashioned way of using paper, pen and some props.
Long Drives and Precious Time
Whether you are still in the initial stage of your relationship or have spent a significant amount of time together, going on long drives to scenic places will never be a no for your partner. Who doesn't love going on long drives? That said, if you haven't spent your bucks on buying an expensive gift this year, redeem it by taking her for a long drive and giving all your attention to her. All she wants is your precious time (and some chocolates, because why not?).
Jewelry and Chocolates
Nothing says 'I love you so much better than a box of chocolates along with a red rose and of course a jewelry box. Be it a proposal ring, a bracelet, earrings, or a pendant, anything jewelry will always be welcomed by your significant other. Every girl adores bling. Jewelry is an investment of your time; it shows the efforts you put in to choose the best for her.
A diamond is an emblem of 'forever,' a pendant signifies 'I'll be there for you always!' a ruby symbolizes 'passion', and a heart signifies 'love'. It's usually easier to communicate with jewelry what you're too shy to ask in words. If jewelry is the best way to convey your love to your SO then head to gemsny.com to order now!
If you've decided to gift her the best jewelry, here's GemsNY offering you up to $50 off your first order if you subscribe to our messages. You'll also be added to our VIP guestlist, which means you'll be the first to know about our deals and discounts.
Love Letters/ Emails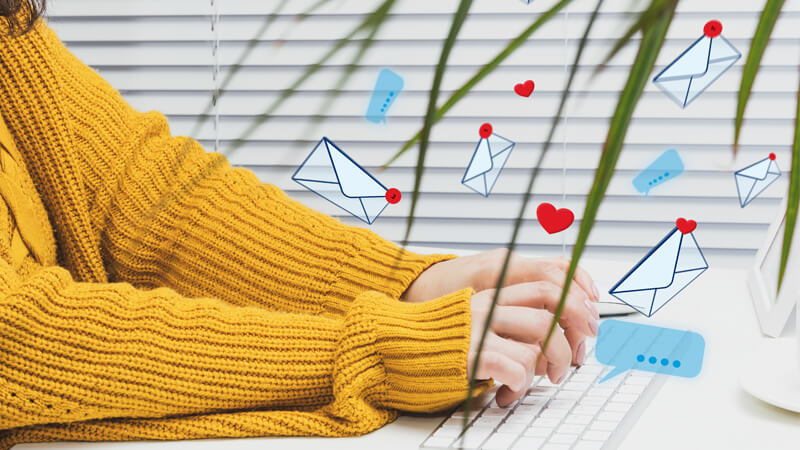 Many people consider buying a mass-produced card and giving it to their loved one, but as said previously, the more personalized the gift is, the more your significant other would feel happy and loved. Writing a love letter on paper or maybe in the technologically advanced era writing an email as a valentine gift will definitely earn you brownie points. You can also send a digital gift message with a nice theme.
Movie Night or Movie Marathon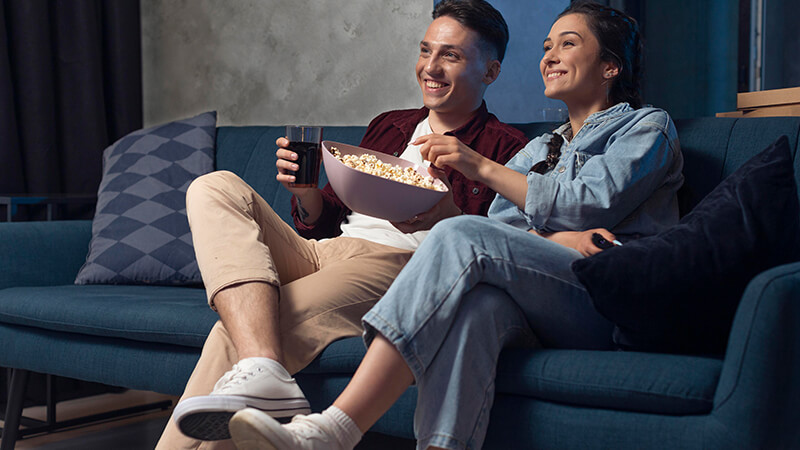 Movie nights are an opportunity to spend quality time together with your SO. On a special day like Valentine's Day, one can select all romantic and mushy movies to watch together or any genre you both prefer. An economical way of spending quality time together on a special day! Buy popcorn, munchies, and beverages to enjoy while viewing the film. Remember to acknowledge and thank them for brightening your life.
Reasons Why You Love Them
We are sure that there can't be enough reasons to describe your love for your significant other, but compiling a list and writing each reason down might bring a smile to their face and so on this day, make them feel warm, loved, and appreciated for who they are!
Need a little help with what all "reason for love" can be written and preserved in a pretty glass bottle? Here are some suggestions!
I love how well you know how to make me laugh. You are the perfect one for me.
I love how you leave notes on the refrigerator for me
Thank you for being my number one rock in difficult situations.
These are just a few of the simple and inexpensive methods to express your love for your sweetheart. When executing any of these, don't forget to keep screaming "I love you!" It's sometimes the small things that count, as well as the effort you put in.
Getting Tattoos Together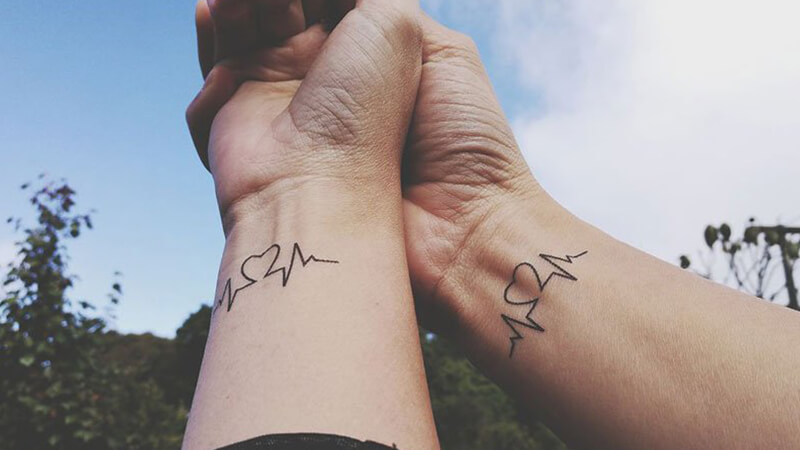 Do you think she is the one for you? If you think this is the time to make things permanent then getting a tattoo together to celebrate your love can be one of the best gifts for each other. Selecting each other's tattoos on the basis of how much you know each other is definitely a milestone you've crossed together.
Dinner for Two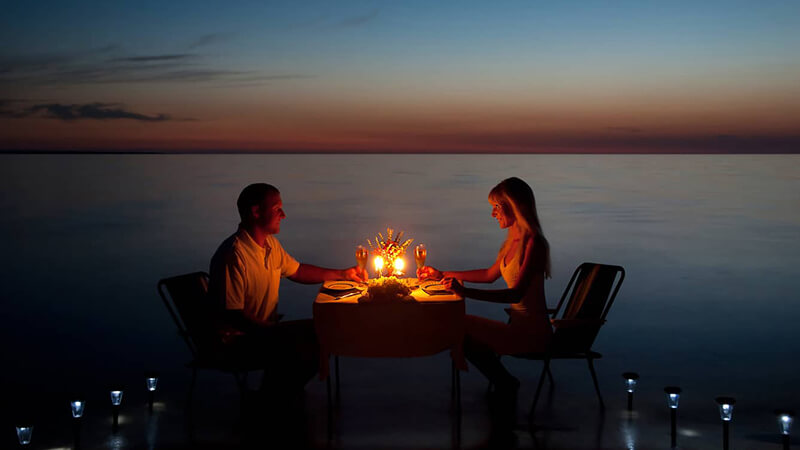 Food is definitely an integral part of a relationship. If you're passionate about cooking a meal then thinking about gifting something else would be a crime. Bonding over food, especially when it is cooked by you will definitely make for a special Valentine's Day. Pouring some wine along with serving good food and playing little romantic music is one of the best ways to propose to your valentine. We are sure that she is going to be hella impressed by your skills!
Tell us later what she thought of this!
Let this Valentine's Day be a memorable one even when you don't spend extravagantly. We have given you some of the best ways to propose and tell her I love you. Small things in a relationship bring people together and the love seems to shine brighter. To express love on just a day shouldn't be all about spending money. What are your thoughts on it?
GemsNY's Exclusive offers – Have you seen our selection of stunning jewelry? If not, head to our website to get huge discounts on your favorite adornment! Also, why don't you tell a friend about us? You'll get $75 and your friend will get $50 if you do. It's a win-win situation for you both. Now is the time to join us.