Get ready for a wild ride because we're about to reveal a hidden gem in the Fast and Furious universe. We're all familiar with and excited about the high-octane action and jaw-dropping cars that define this adrenaline-fueled franchise, but have you ever wondered about the dazzling bling that adorns the Fast and Furious movie stars? Hold on tight because we're about to take you on an exciting journey through their iconic jewelry collection.
These Hollywood icons know how to shine both on and off the screen, from the formidable Vin Diesel, the fierce and fiery Michelle Rodriguez to the captivating Brie Larson. Imagine Michelle wearing a vintage-inspired pearl, diamond, and gold fringe necklace that exudes timeless elegance. And what about Brie Larson? Prepare to be amazed as she dazzles with a stunning diamond cross pendant, adding a touch of divine sparkle to her already captivating presence.
So buckle up, let the sparkle take you over, and get ready for an adventure unlike any other. It's time to shine the spotlight on the sparkling jewelry of the Fast and Furious movie stars!
1. Vin Diesel: Unleashing Power and Style in Fast & Furious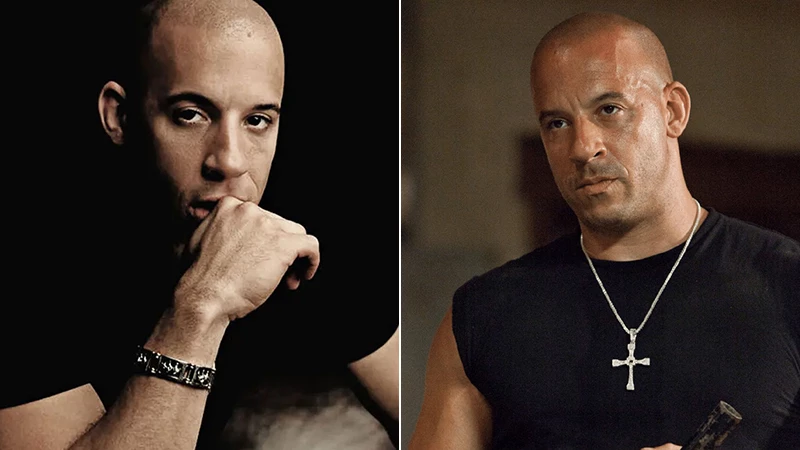 Prepare to be dazzled by the formidable Vin Diesel, the charismatic face of the Fast & Furious franchise. He knows how to make a statement with his jewelry choices. From his gripping portrayal in "Furious 7" with a sleek diamond bracelet that exudes undeniable allure, to his iconic diamond cross pendant, a symbol of strength and unwavering faith that accompanies him throughout the Fast & Furious saga, Vin Diesel's jewelry game is as intense and captivating as his on-screen presence. We can't help but be thrilled to witness Vin Diesel's electrifying performances once again, as he continues to ignite the screen with his powerful acting and unforgettable style. Get ready to be swept away by the charisma of Vin Diesel in "Fast X".
2. Michelle Rodriguez: Antique Vibes and Fringe Glamor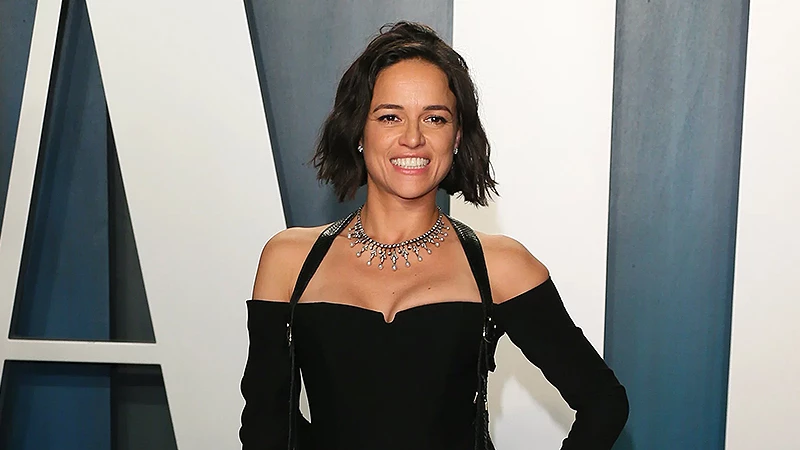 Michelle Rodriguez, the unstoppable Letty Ortiz in the Fast and Furious series, graced the 'Fast X' premiere in Rome with her unparalleled style. She made heads turn in a captivating dark dress, complemented by a sleek, tied-back hairstyle that added an extra touch of sophistication. For this special occasion, Michelle Rodriguez wore a minimalistic small pendant that completed her look.
But our journey through Michelle Rodriguez's remarkable jewelry collection is still ongoing. Remember the glitz and glamor of the 2020 Vanity Fair Oscar Party, where Michelle Rodriguez really stole the show? Taking a cue from her fierce screen persona, she once again embraced the allure of the antique and charmed the red carpet with her impeccable style. At the Vanity Fair Oscar Party, Michelle Rodriguez wore a mesmerizing necklace with pearls, diamonds, and gold fringe, much like a work of art adorning a timeless masterpiece. Its intricate design and exquisite craftsmanship showed her love for elegant and statement-making jewelry.
3. Brie Larson: Vintage Versace and Diamond Cross Pendant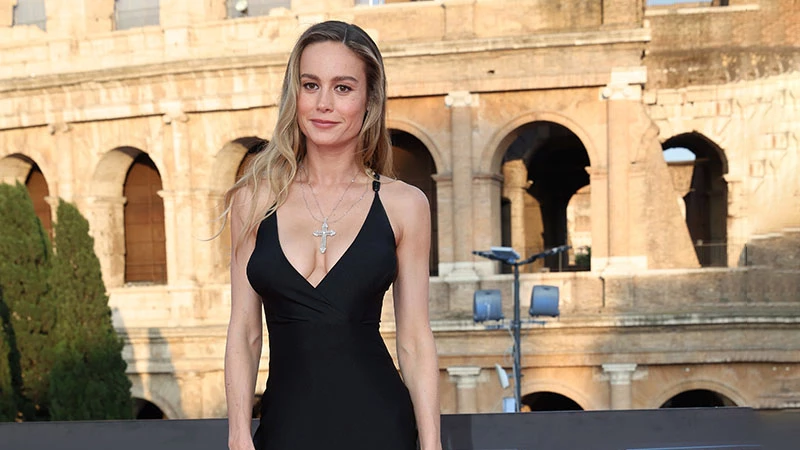 When Brie Larson, the newest member of the Fast & Furious family, stepped onto the red carpet at the 'Fast X' Rome premiere, all eyes were on her. Donning a vintage '90s Versace black gown sourced from Shrimpton Couture, she exuded timeless glamour. Adding a touch of sparkle, Brie Larson adorned herself with a stunning diamond cross pendant that truly completed her look, radiating elegance and grace.
4. Jordana Brewster: Bold Copper and Serpenti Splendor
Jordana Brewster, a beloved figure in the Fast and Furious universe, graced the red carpet in Rome in a bold copper two-piece ensemble. To accentuate her mesmerizing attire, she chose to wear the High Jewelry Serpenti necklace in white gold, adorned with pavé diamonds. The captivating piece added a touch of luxury to her already stunning appearance, solidifying her status as a style icon.
5. Helen Mirren: Regal Sapphire and Million Pound Necklace
The legendary Helen Mirren is known for her impeccable style, and her choice of jewelry never fails to captivate. On Oscars night in 2018, she donned a regal sapphire and diamond set, featuring a magnificent cushion-cut necklace and matching earrings. The ensemble exuded elegance and sophistication, befitting a true Hollywood queen.
In addition, in "The Fate of The Furious," Helen Mirren took it a step further, wearing 'The Million Pound Necklace.' This magnificent jewel, adorned with deep green cushion-cut emeralds and brilliant-cut diamonds, showed her unparalleled taste and added a touch of grandeur to the silver screen.
6. Cardi B: Lilac Glamor and Mesmerizing Diamonds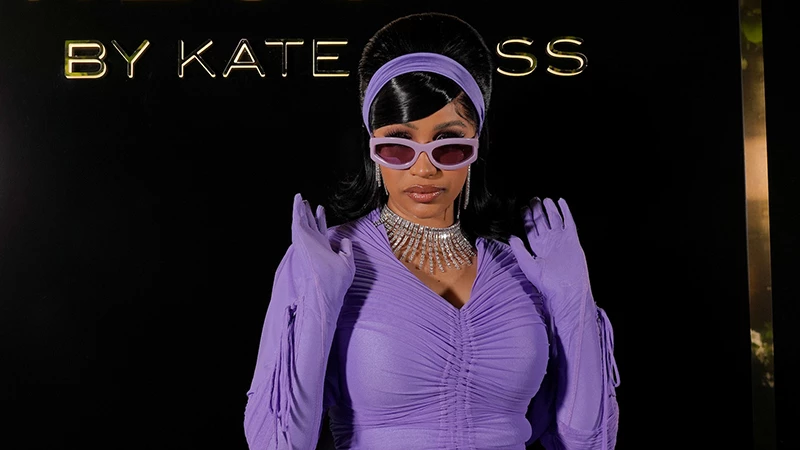 Cardi B, known for her bold and daring style, never shies away from making a statement. At the debut of Kate Moss' collaborative collection with Messika, she turned heads in a stunning lilac Richard Quinn ensemble. However, it was the iconic diamond necklace that stole the show. The Messika High Jewellery Sea King necklace, with its shimmering diamonds, perfectly complemented her vibrant outfit. Paired with matching dangling diamond earrings, Cardi B showcased her distinctive flair for fashion and ensured all eyes were on her.
Shining Finale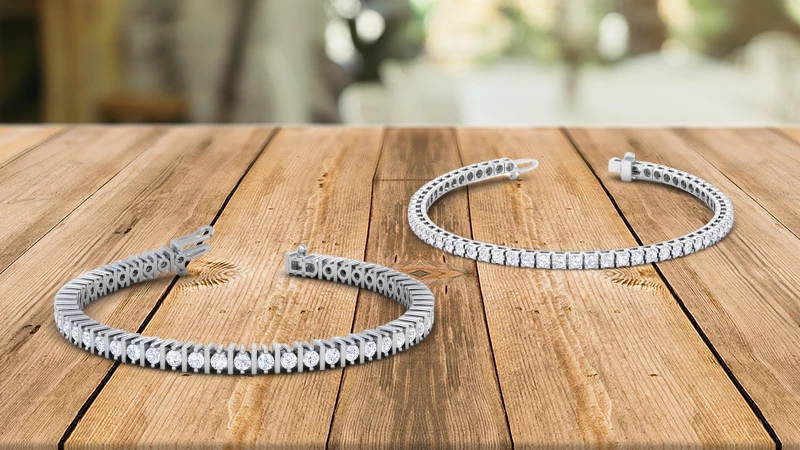 In the world of Fast and Furious, where speed and adrenaline reign supreme, the movie stars' jewelry brings a touch of sophistication and glamor to the forefront. From Michelle Rodriguez's antique-inspired fringe necklace to Cardi B's mesmerizing diamond necklace and matching diamond earrings, each piece tells a story of elegance and individual style.
As we eagerly await the release of the upcoming Fast and Furious movie, "Fast X," we can't help but anticipate the dazzling jewelry that will grace the silver screen. The fusion of celebrity style and diamond jewelry trends promises to create a captivating visual experience, further enhancing the allure of this iconic franchise.
At GemsNY, we understand the desire to embrace the glamor and sophistication seen in Fast and Furious jewelry. We invite you to explore our exquisite collection of diamond jewelry, including diamond earrings and other timeless pieces that capture the essence of Hollywood elegance.
In the end, the Fast and Furious movie stars not only ignite the screen with their high-octane performances but also dazzle us with their impeccable jewelry choices. From antique-inspired designs to regal gemstone ensembles, their choices set the stage for a captivating blend of fashion and film. As the "Fast X" release approaches, let us celebrate the sparkling bling that adds another layer of allure to the Fast and Furious legacy.
Visit GemsNY to explore our collection and indulge in the timeless elegance that jewelry brings, just like the Fast and Furious stars do.
| | |
| --- | --- |
| Table of Contents | Details |
| 1. Introduction | Revving Up the Excitement of "Fast X- The Tenth Film of Fast & Furious" |
| 2. Michelle Rodriguez: A Vintage Vibe of Elegance | Stunning pearl, diamond, and gold fringe necklace |
| 3. Brie Larson: Mesmerizing with Divine Sparkle | Stunning diamond cross pendant |
| 4. Jordana Brewster: Bold and Daring Statement | High Jewelry Serpenti necklace in white gold |
| 5. Helen Mirren: Regal Sophistication Steals the Show | The regal sapphire necklace and diamond set, The Million Pound Necklace |
| 6. Cardi B: Turning Up the Bling Factor | Exquisite diamond necklace |
| 7. Fast and Furious Jewelry | A Fusion of Fashion and Film |
| 8. GemsNY: Discover Your Own Dazzling Style | Explore celebrity trending jewelry in our collection. |
*Credit Source –
Image 1st – https://www.pinterest.com/pin/35465915789885959/
Image 2nd – https://www.yardbarker.com/entertainment/articles/vin_diesel_gets_teary_eyed_explaining_his_sons_role_in_f9/s1_13132_35225027
Image 3rd – https://whoworewhatjewels.com/tag/michelle-rodriguez-2020-vanity-fair-oscar-party-neil-lane-couture-jewelry/
Image 4th – https://www.redcarpet-fashionawards.com/2023/05/12/brie-larson-wore-vintage-versace-to-the-fast-x-rome-premiere/
Image 5th – https://www.celebsfirst.com/jordana-brewster-attends-world-premiere-fast-x-colosseum-rome-italy/
Image 6th – https://pagesix.com/slideshow/most-expensive-oscars-jewelry-of-all-time/#2
Image 7th – https://theadventurine.com/culture/movies-tv/helen-mirrens-million-dollar-necklace-in-f9/
Image 8th – https://www.naturaldiamonds.com/in/hollywood-pop-culture/celebrity-diamond-jewellery-spotlight-cardi-b/