"It will be celebrated with pomp and parade, bonfires and illuminations from one end of this continent to the other." – John Adams
On July 4th, 1776, the United States of America gained its independence. We have since then been known as the land of the free, and the home of the brave! In 1941, July 4th became a federal holiday, and we've been celebrating the long weekend and our freedom ever since!
Independence Day, or 4th of July, is a day celebrated with pride. There are parades all over the country, fireworks illuminate the skies, kids play frisbee in the park, and families come together for large backyard barbecues!
Somewhere along the spectrum of celebrations, July 4th, somehow became synonymous with sales, and we're definitely not complaining about that! Any sale is a sure excuse to treat yourself or stack up on gifts for upcoming birthdays or celebrations! At GemsNY, we'll be having discount on your most viewed gemstones and fine jewelry, so let's get to shopping!! 
Below, we've curated a list of some of our most coveted pieces for you to add to cart.
Featured Rings
While celebrating a long weekend, the only blue we should be thinking about is the shades of sapphires!  This gorgeous Princess Diana Replica deserves all the rave reviews. The diamonds on the halo will allow your selected sapphire to shine even more!
Chama- chama- chama – chameleon! Yes, we're talking about the chameleon of gemstones, the mystical alexandrite. An alexandrite ring is a perfect accessory for any occasion. This gemstone is known for its color-changing abilities, and a stone this rare is always a safe investment. 
Shop now by logging into our website, www.gemsny.com, and filter for alexandrites.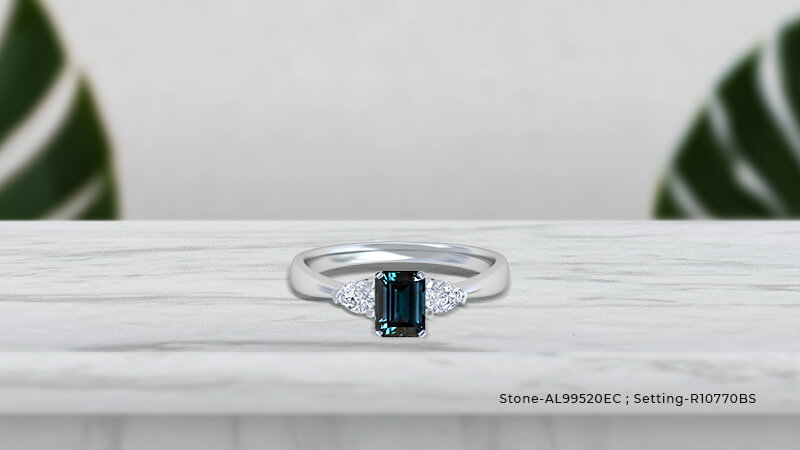 Featured Pendant
Audrey Hepburn once said, "there is a shade of red for every woman" and that could not be more accurate with rubies! A ruby pendant necklace is a perfect way to accessorize your neckline. Shop our wide selection of rubies here and add them to your desired pendant style using our make your own feature.
Featured Bracelet
Who doesn't want a gemstone reminiscent of mother nature? An emerald is said to aid with growth, reflection, and balance, and let's be honest, we all need a little assistance in these areas. Rock these vivid hues as wrist candy, and you will be sure to make a statement! Shop our emerald bracelets here.
Featured Earrings
A quick look at any red carpet event is enough to let you know how much celebrities love dangle earrings. Though it's difficult to match that kind of a look unless you have deep pockets, we have made it easier for you to match the vibe.
This pair of yellow sapphire earrings with diamond halo will surely add more brightness to your aura whether it's a day event or a night occasion. Crafted with a lot of love and precision apart from white gold, this pair comes in a variety of sizes to suit your budget. So go ahead and check out our magnificent collection.
From the entire family at GemsNY: Happy Independence Day!